One of my colleagues Eugene Helfrick discussed how valuable defenseman Erik Cernak has been to the Tampa Bay Lightning and how much of a loss it was for him to be out of the lineup (he has since returned from what was an upper-body injury).
Cernak had a hockey journey that spanned time in his home country of Slovakia, as well as a couple of cities in the United States. It took a little bit of traveling and growing as a player, but he has established himself as a true NHL defenseman with Tampa, and now has a Stanley Cup championship under his belt. He has the potential to become an even bigger force for the Lightning, but he has come a long way throughout his time as a player.
Stints in Slovakia & the OHL
Cernak started his career with various Slovakian teams. He was on the Kosice under-18 (U18) club, Slovakia U20 B team, and Bratislava Jr. team as well as others over his earlier development. He put up the following numbers with the different teams in Slovakia:
2011-12 (Kosice U-18): 5 goals and 4 assists for 9 points in 37 games
2012-13 (Slovakia U20 B): 2 goals in 8 games
2012-13 (Bratislava Jr.): 4 goals and 6 assists for 10 points in 30 games
2013-14 (Slovakia U20): 2 goals and 1 assist for 3 points in 20 games
2013-14 (Kosice Jr.): 1 goal and 3 assists for 4 points in 8 games
2013-14 (Kosice): 0 points in 13 games
2014-15 (Kosice): 5 goals and 8 assists for 13 points in 43 games
2015-16 (Slovakia): 0 points in 5 games
2015-16 (Slovakia): 0 points in 4 games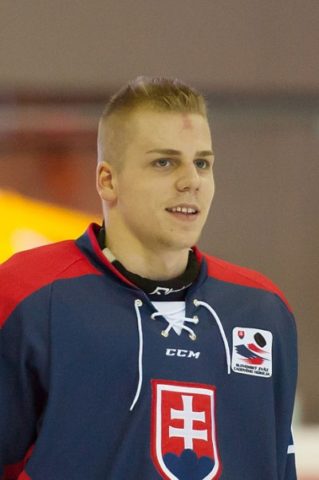 Cernak caught eyes from different NHL scouts and was noted as a potential draft pick in 2015. He was selected by the Los Angeles Kings in the second round (43rd overall pick) that year, with the potential to be an impact player in the game. He was immediately inked to a three-year entry-level contract with the organization. Erik played a combined nine games for Slovakia in 2015-16 before the Kings assigned him to the Erie Otters of the Ontario Hockey League (OHL).
Cernak got his feet wet with the North American style of play through the OHL, and he was in good hands with the Erie, Pennsylvania-based club that had groomed the likes of now-alumni Connor McDavid, Ryan O'Reilly, Alex DeBrincat, and Andre Burakovsky among others. He grew as a dependable blueliner for the organization, tallying the following amount of points in the couple seasons he was with the team (regular season):
2015-16: 4 goals and 11 assists for 15 points in 41 games
2016-17: 2 assists in 5 games
2016-17: 3 goals and 18 assists for 21 points in 50 games
Adding to these stats with Erie, Cernak accumulated a goal and 14 assists for 15 points in 35 playoff games. He had stellar teammates on the roster with the likes of forward Dylan Strome (selected third overall by the Arizona Coyotes in 2015 and current Chicago Blackhawk) and Travis Dermott (Toronto Maple Leafs defenseman) to help provide the team with stability, but Erik was able to carve a path in his own right. He found ways to stick out on the Otters, and make a difference for them with his own skillset. He was continuing to make progress in his development.
Making it to the NHL
During his second season with the Otters, Cernak's NHL rights were part of a trade. He was included along with veteran goalie Peter Budaj and a seventh-round pick in 2017 to the Lightning in exchange for goalie Ben Bishop and a 2017 fifth-round pick heading to the Kings.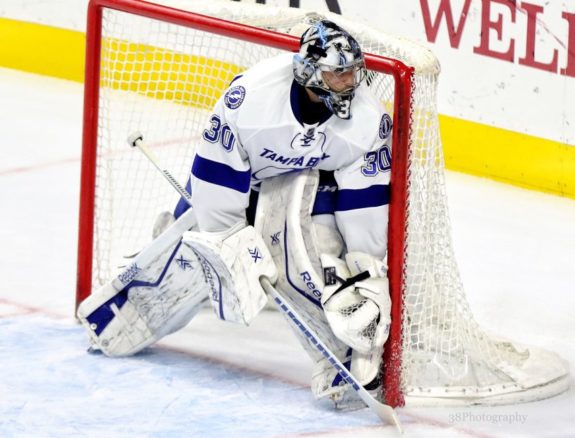 It was in 2017-18 that the Lightning finally gave Cernak a chance at playing within an NHL system. He played the entire hockey year with Tampa's AHL-affiliate Syracuse Crunch, where he posted 5 goals and 13 assists for 18 points in 71 games. In addition, he chalked up a goal and an assist in 7 postseason contests. He only played in 9 regular-season games for the Crunch the following year as he was finally called to the big show in the NHL. He made his debut in Buffalo, New York against the Sabres.
Cernak suited up in 58 games for Tampa in 2018-19, notching 5 goals and 11 assists for 16 points. He was able to learn the ropes from experienced defensemen in Victor Hedman, Ryan McDonagh, Dan Girardi, and Braydon Coburn. He suited up for the Lightning during the 2019 playoffs when the team was swept by the Columbus Blue Jackets in four matches. He led the team in points with 3 (all of them being assists). It eventually became established that his time in the minors was officially over, and he became a full-time NHLer.
The 2019-20 campaign saw Cernak produce 12 points (5 goals and 7 assists) in the regular season. He also played as a key defender on the 2020 playoff run that eventually led to Tampa winning their second Stanley Cup in franchise history. He contributed 4 assists in 25 games that led up to that championship victory. The more games and experience he received, the more growth occurred in his game. He became a solid reliable defender who doesn't necessarily rack up points on the scoresheet, but he finds other ways to contribute on the ice. Winning the Cup symbolized all of that hard work paying off in the end.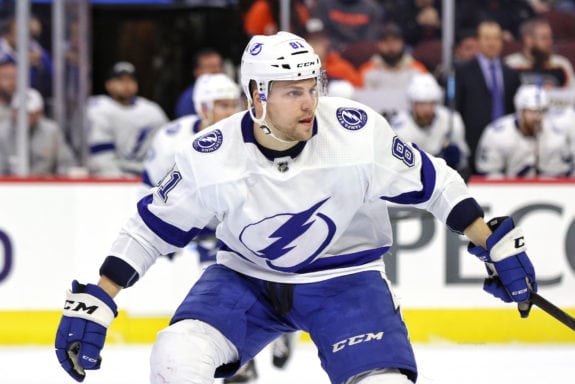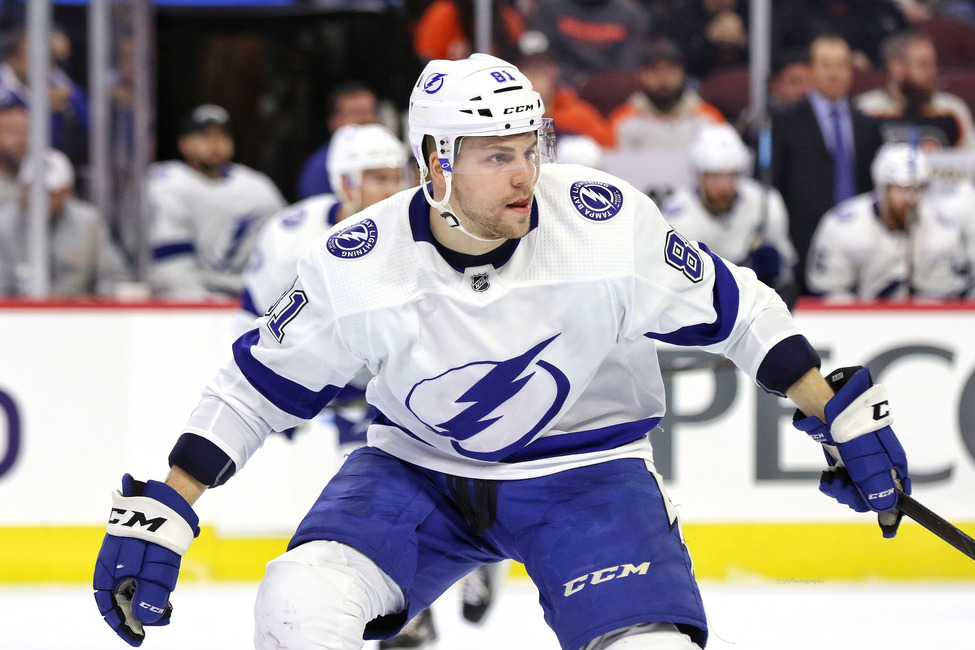 The 2020-21 season for Cernak has been decent so far. In 12 games, the 23-year-old has 3 assists. As previously mentioned, he was hurt and missed a brief amount of time because of it. He is back though, and ready to help the squad in whatever ways necessary to claim another Stanley Cup championship.
Overall, Cernak did not become the valuable defenseman he is for the Bolts without the dedication to constantly work and improve his game. He had to go through various Slovakian teams to find his way, and eventually caught the right eyes to help make playing NHL hockey a reality. Going to Erie and playing with the Otters in the OHL was not enough for him; instead, it was a big step toward what his ultimate goal was: to be an NHL player. He continued to work in Erie which led to his time in the AHL with the Crunch.
Then, he was able to land with the Lightning and eventually become a regular on the team. He did not stop working no matter what progress was made. It is a valuable lesson that anyone can use about working hard to achieve their dreams. He is just another example of how it works.
---
---
I have been a hockey fan for most of my life, and have played the game myself for more than six years. I graduated from the State University of New York at Oswego in 2018, with a bachelor's in Broadcasting & Mass Communication. Previous positions held include being a Sports Analyst for Oswego's student-run TV station, WTOP-10; News/Sports Intern for WIVB-TV Channel 4; and Sports Beat Writer Intern for Pro Player Insiders.