Much has been written, speculated and rumored lately about the future of Steven Stamkos as it relates to his career with the Tampa Bay Lightning. To their credit, the three principals have remained tight-lipped about the situation. Stamkos, his agent Donald Meehan of Newport Sports Management and Lightning general manager, Steve Yzerman have issued a plethora of no comments when asked about the ongoing talks.
As the current NHL season started, I took the position that Stamkos would re-sign with the Lightning. While continuing to maintain this point of view, it has grown challenging as we edge closer to the halfway point of the 2015-16 season. When the Lightning played in Toronto this past Tuesday the talk about Stamkos' future exploded, especially centering on him signing with the Maple Leafs.
Multiple reports from the province of Ontario had Leaf Nation believing that Stamkos was all but signed, sealed and delivered. Perhaps the impetus of these news articles was when for the third time in the last year, Stamkos "accidently" liked a social media item stating how great it would be to play in his hometown next year. Born and raised in Markham, a thirty minute drive from Toronto, Stamkos grew up a Leaf fan.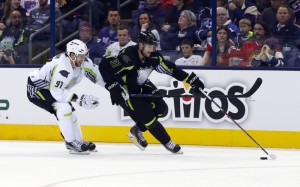 With the three main characters in this ongoing drama keeping mum, reports of Stamkos going elsewhere have been speculation, educated guesses or deep background insider talk. One such credible report from my colleague here at The Hockey Writers, Michael Straw, has the Buffalo Sabres in the Stamkos sweepstakes.  Without a doubt, many in the media are working to report something different about something that everyone in the NHL seems to be talking about.
The Final Countdown
Here is my stab at jumping into the Stamkos contract circus. Tampa Bay Lightning founder and current Vice President of Corporate Relations, Phil Esposito was talking to Steve Duemig, the dean of Tampa sports radio, about the Stamkos situation. During Duemig's Thursday afternoon show on 620 AM WDAE in Tampa, Esposito dropped this little nugget: The Tampa Bay Lightning are preparing their final offer to present to Stamkos.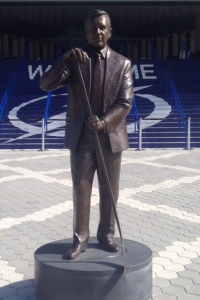 At the 3:35 mark of the radio segment link above, without specifying his source, Esposito begins talking about this final offer as something he's heard recently. Espo goes on to say that it is likely that the NHL Players Association is exerting influence to Stamkos and Meehan to set a new standard of pay for NHL superstars. Duemig and Esposito compare the Stamkos situation with that of Anze Kopitar who is also in his final contract year with Los Angeles and could become a free agent after this season.
It is true that Yzerman is the type of GM that works close to his vest. He simply will not make any announcement until an announcement is to be made. This radio silence has also fueled the rumors. So, when I hear a man like Esposito say that he has heard something of this magnitude; it is time to take note. Not only did he bring an NHL team to Tampa but Esposito has said bringing the Lightning to fruition was his greatest accomplishment in his entire NHL career.
After Friday's game in Washington against the Capitals, the Lightning comes home for the rest of 2015 with six consecutive home games. This would present Yzerman and the organization an extended period of time to sit with Stamkos and Meehan and discuss the offer.
None of this guarantees that Stamkos would sign the extended offer. If the NHLPA is pressuring Team Stamkos into holding out with the intention to create a new player salary ceiling, it could prevent the deal from getting done.
I will continue to stand on my original thoughts about Stamkos and he will re-sign with Tampa. I'll thank Esposito and Duemig for providing me the best argument for this position. Over the last 10 games, Stamkos has not scored a goal. Imagine for a moment that Stamkos was in Toronto playing for his hometown team in the center of the Hockey universe and he goes 10 games without notching a goal. Words like excoriated and crucified come to mind.
As Esposito points out, one of the reasons that Stamkos loves playing in Tampa is the anonymity that he enjoys around town. Sure, he gets noticed, it's not like we're a bunch of yokels who don't know a darn thing about ice hockey. But Stamkos has said he can go to a restaurant or a movie in town without feeling the crush of Lightning fans all around him. Before any Original Six fans misread this to mean we don't care about hockey, it speaks more to the class of the folks here to give Stamkos room to breathe here.
It's Stamkos' Move
We all knew that Yzerman, the reigning NHL Gm of the Year, would make an offer to Stamkos. The question has always been twofold: Would it be sufficient to keep Stamkos? And, is Stamkos determined to play elsewhere?
If what Esposito has heard and now shared is accurate, we will all know the answers to those and every other question surrounding the fate of Stamkos much sooner than later. For the team, this is a good thing. Winners of eight of their last 12 games, despite the scoring drought by Stamkos, this team is beginning to get on a roll. Settling the Stamkos situation for the whole world to know would allow this team to move forward with a march towards the post season.
Once this announcement is made, I worry for the media, especially in Toronto. What in the world would they talk about now? I'll get the ball rolling: What's the latest on the Kopitar talks?