The Los Angeles Kings have agreed to terms on a three-year contract with Ilya Kovalchuk, the team announced Saturday. The contract will pay Kovalchuk $18.75 million over the life of the contract and will come with an annual cap hit of $6.25 – the identical contract that Patrick Marleau signed with the Toronto Maple Leafs last offseason as a 36-year-old.
KHL's leading scorer and 2018 Olympic MVP Ilya Kovalchuk will join the LA Kings for the 2018-19 season after agreeing to terms on a 3-year contract.https://t.co/xp15gyuKBu

— LA Kings (@LAKings) June 23, 2018
"We are excited to add Ilya to the LA Kings organization," said Kings' vice president and general manager Rob Blake. "He gives us an added element of skill and scoring along with a desire to win. We will withhold further comment until July 1."
Because Kovalchuk isn't able to sign a contract until July 1, this deal won't be official for roughly one more week. When it is completed, however, it will make Kovalchuk the second-highest paid forward on the team behind only captain Anze Kopitar, and the third-highest paid player on the team behind Kopitar and Drew Doughty. The Kings clearly feel that Kovalchuk can still be an impact player, and it's hard to argue against that given what he's done in his career.
Kovalchuk is Still a Superstar
This is the first contract for Kovalchuk in the NHL since he left the New Jersey Devils in 2013. In his five-year absence from North America, Kovalchuk has been a star in the KHL with SKA St. Petersburg, scoring 120 goals and 285 points in only 262 games, including 31 goals and 63 points in 53 games last season and 32 goals and 78 points in 60 games the season prior.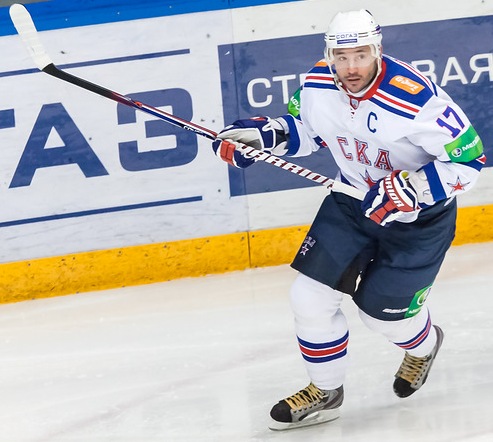 While Kovalchuk's absence from the NHL has been lengthy and there's no guarantee he'll still produce at the NHL level in his second stint in the league, his recent track-record in the KHL and history of being a dominant player at the NHL level bode well for the Kings' chances of getting a superstar in Kovalchuk despite his age at 35 years old.
In his career, Kovalchuk has scored 417 goals and 816 points in 816 games. He's also added 11 goals and 27 points in 32 postseason games. With this three-year deal in Los Angeles, Kovalchuk has a legitimate chance to score 500 goals at the NHL level. To do so, he'll need to score another 83 goals which averages out to just under 28 goals a season. It's a steep ask given his age but with his track record, it's hard to bet against him at this point.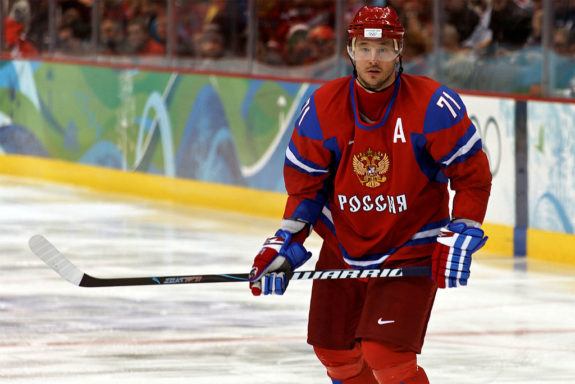 The Kings made their return to the postseason in 2017-18 but lost in a four-game sweep to the Western Conference Champion-Vegas Golden Knights. With Kovalchuk on the roster, the Kings could make a play for a top-three spot in the Pacific Division in 2018-19. With two missed-playoff bids in the last four seasons following a stretch of five-straight playoff berths and two Stanley Cup Championship wins, the Kings are looking to restore a winning culture in Los Angeles. Kovalchuk helps that cause and it's clear that the Kings are officially all-in.
Brandon Share-Cohen has covered the NHL and various professional sports for seven years. Working with The Hockey Writers, Brandon works extensively on covering the Boston Bruins in addition to his role as the News Team Lead.