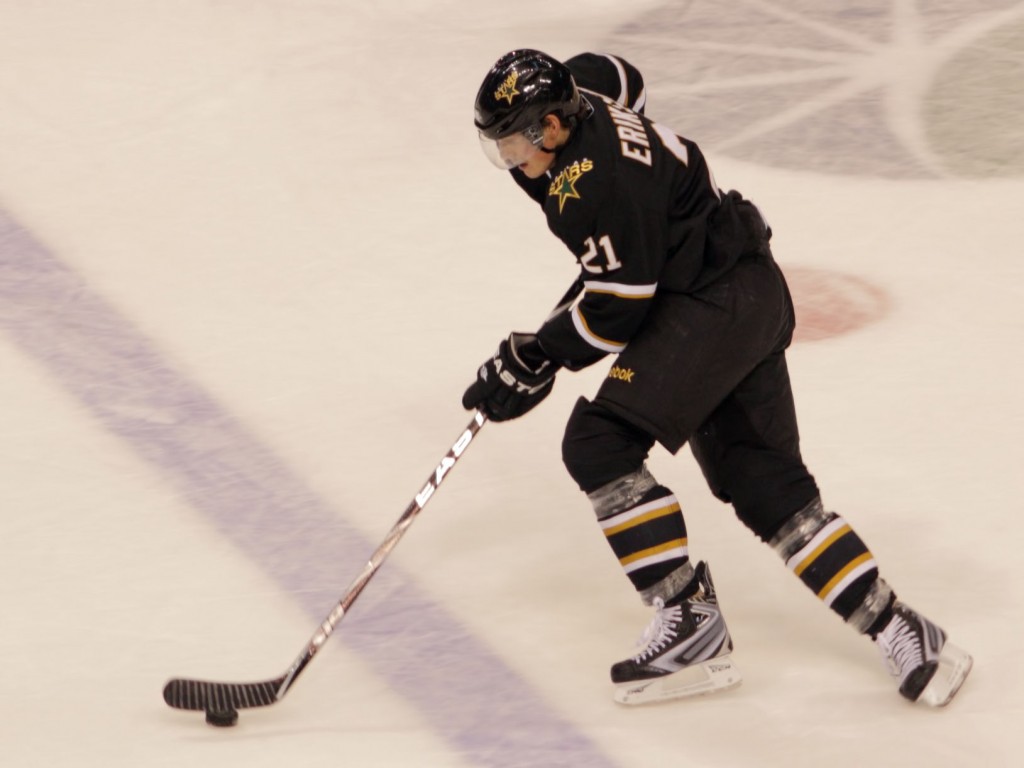 Today's trade between the Boston Bruins and Dallas Stars was a big one for the future of the Bruins.  Boston unloaded an underachieving Tyler Seguin, who was expected to be the second most expensive cap hit among Bruin forwards, to the Stars for Loui Eriksson and some prospects. Some may say that the Bruins are giving up on Seguin to soon, but this trade was necessary and Peter Chiarelli got some good value back in Eriksson.
Loui Eriksson is a perfect player to plug in right away in head coach Claude Julien's defensive scheme. He is a pretty smart and responsible two-way player, a stark comparison to Tyler Seguin. Eriksson will automatically make the Bruins better by simply replacing the underachieving Seguin. Seguin showed flashes of brilliance at times, but infuriated you as well. Eriksson is a guy who will be more responsible with the puck and be a better defender than Seguin.
Presuming Eriksson replaces Seguin's spot on the line, he will  be paired with Patrice Bergeron, an excellent defender. Bergeron, the 2012 Selke Trophy winner, and Eriksson would form a potent defensive line that is making Julien salivate and waiting for the new season to start soon.
Had Eriksson been with the Bruins during the Finals against Chicago, the Bruins more than likely wouldn't have given up six goals in Game 4, a game in which Tyler Seguin recorded a plus-minus of -3, and he probably would have been on the ice in the waning minutes of Game 6, where the Bruins blew a two goal lead in the final minutes. That is how much of a factor Eriksson will be on the Bruins. The defense is that much stronger today with the addition of Loui Eriksson and his defensive prowess.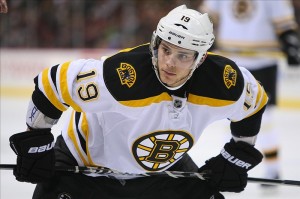 As for Tyler Seguin, he just fell out of favor in Boston. Peter Chiarelli called him out on his professionalism and Patrice Bergeron didn't exactly refute that statement. He struggled during the postseason, most notably that horrid Game 4 of the Finals, and a move that just two years ago seemed very unlikely was now very much a reality. I think Dallas and a new environment will be good for Seguin and his growth. He still has a ton of talent, but, like Chiarelli said, he just needs to grow up and being traded just three years after being select second overall will be a humbling experience.
Eriksson was a top line winger for the Dallas Stars and an alternate captain who was capable of scoring 30+ goals. Eriksson is selfish with the puck and almost usually records more assists than goals and will fir perfectly in a group of blue collar, hard working Bruins squad. I also think that a new environment will do Eriksson a world of good. Eriksson is now on a contending team and his efforts will be that much bigger and could give him a big spark and a great season ahead.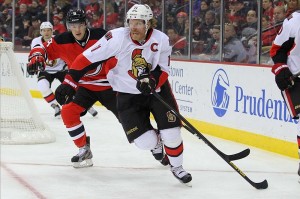 Not only did the Bruins get a solid player like Eriksson back, but it also gave the Bruins a bot more cap room. With Seguin and his big cap hit gone, the Bruins now have a great player in Loui Eriksson and could make a run at Daniel Alfredsson or Brenden Morrow. I'd rather take a Eriksson-Morrow/Alfredsson duo any day than just Tyler Seguin by himself.
If Eriksson is so good, then why did Dallas trade him? Well it certainly isn't for cap space, Seguin is a more expensive cap hit than Eriksson. The Stars were reportedly using him as bait to look for a top line center. Why did they pick up Seguin then? Maybe that's for another time, but the Bruins received great value for Loui Eriksson and a guy who will fit seamlessly into the Bruins strategy.
How do you think Eriksson's defensive play will fit in Boston? Comment below or sent me a Tweet, @MarkWGraham