The Manitoba Moose just wrapped up a monster eight-game homestand, which saw them play against the Iowa Wild, Grand Rapids Griffins, Milwaukee Admirals, and Chicago Wolves. All of them are Central Division opponents that are currently jockeying for playoff position, which made for a lot of close, hard-fought games.
Assistant coach Nolan Baumgartner told reporters that it's "starting playoff hockey early, that's really what it is, every game is important and now that we head on the road for two weeks I think that's huge that we can scrape together points at home."
---
---
Moose Took Care of Central Division Rivals
The Moose went 6-1-1 over the eight-game stretch, receiving contributions from a multitude of players. They now sit in third place in the American Hockey League's (AHL) Central Division with a 30-17-3-3 record. As they gear up for the playoffs, this was an incredibly important stretch of games, and they took care of business.
The Moose knew coming into this homestand that they would have their work cut out for them. When asked about the long home stand, defenceman Ashton Sautner explained that "I think the biggest thing for us is making our building a hard place to play. When you know you're getting into the final 15-10 (games) and then into the playoffs, you want to make sure that when teams come here it'll be a tough battle."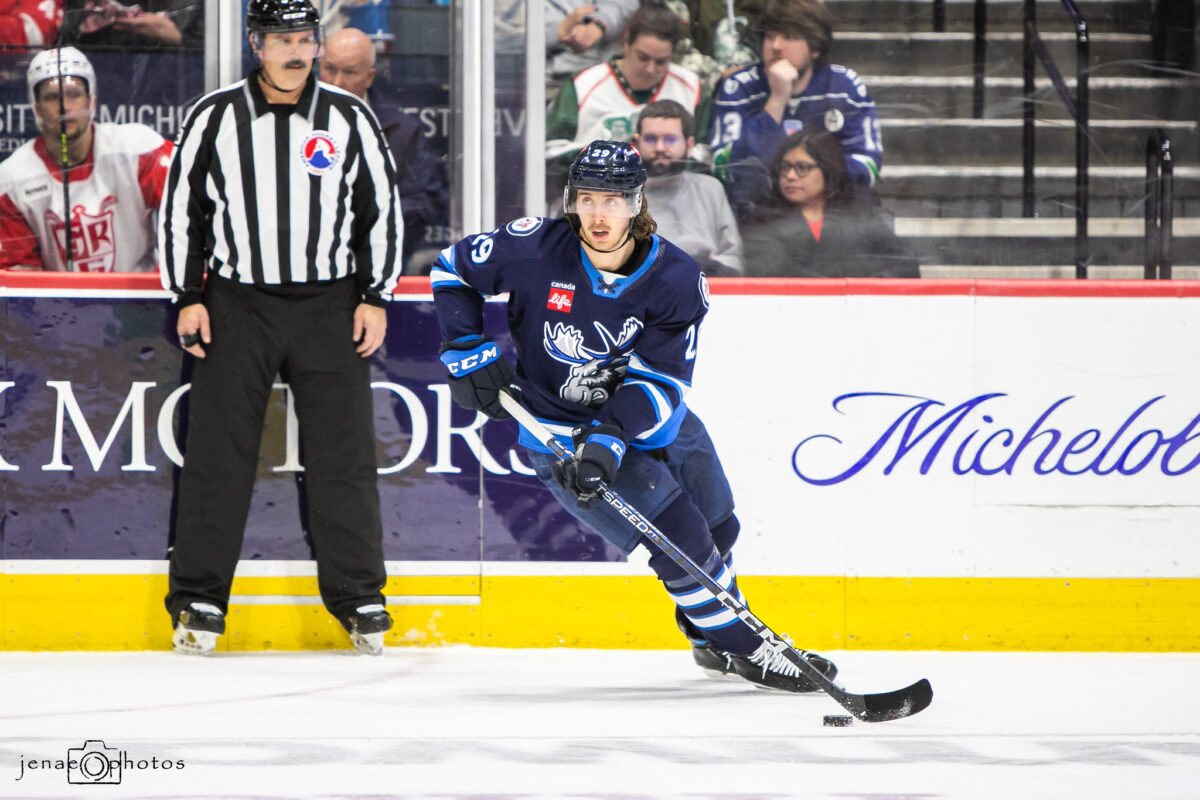 Head coach Mark Morrison had no worries about his team's play, after a 4-1 loss to the Chicago Wolves on March 3. He explained that "if things go bad for 2,3,4 games in a row, it's something that you have to focus on, but right now I can tell you there's not a whole lot to focus on except for trying to find ways to get inside and get in front of the goalie's eyes." His team improved on that mightily just two days later, when they scored five goals en route to a 5-3 win over those same Wolves.
The Moose Received Contributions From Entire Lineup
While leading scorer Alex Limoges was sidelined for multiple games on the homestand, others stepped up and contributed. Maier has scored in three straight games, and Isaac Johnson scored his first goal of the season on March 5. Both goaltenders played well throughout, as Sautner said "both (Oskari Salminen & Arvid Holm) have been solid all season for us."
Related: Manitoba Moose Rolling as Central Division Race Heats Up
---
Latest News & Highlights
---
The Moose's success is dependant on the play of their young, dynamic defence core, and they remained steady as ever led by Ville Heinola. In 30 games played, he's up to 26 points and is recording a 0.83 Game Score per game (GS/G) according to AHLtracker.com. Game Score was created by Dom Luszczyszyn of The Athletic, and he set out to use publicly available stats, assign a weight to each, and combine them to evaluate how productive a player was within a single game (from "Improving our NHL projection model ahead of the 2019-20 season", The Athletic, 6/14/19).
That ranks Heinola third in the entire AHL by that metric for defenders with a minimum of 25 games played, whereas Declan Chisholm ranks 23rd and Leon Gawanke 34th. This group continued their strong play over the homestand, which led to them earning 13 of a possible 16 points.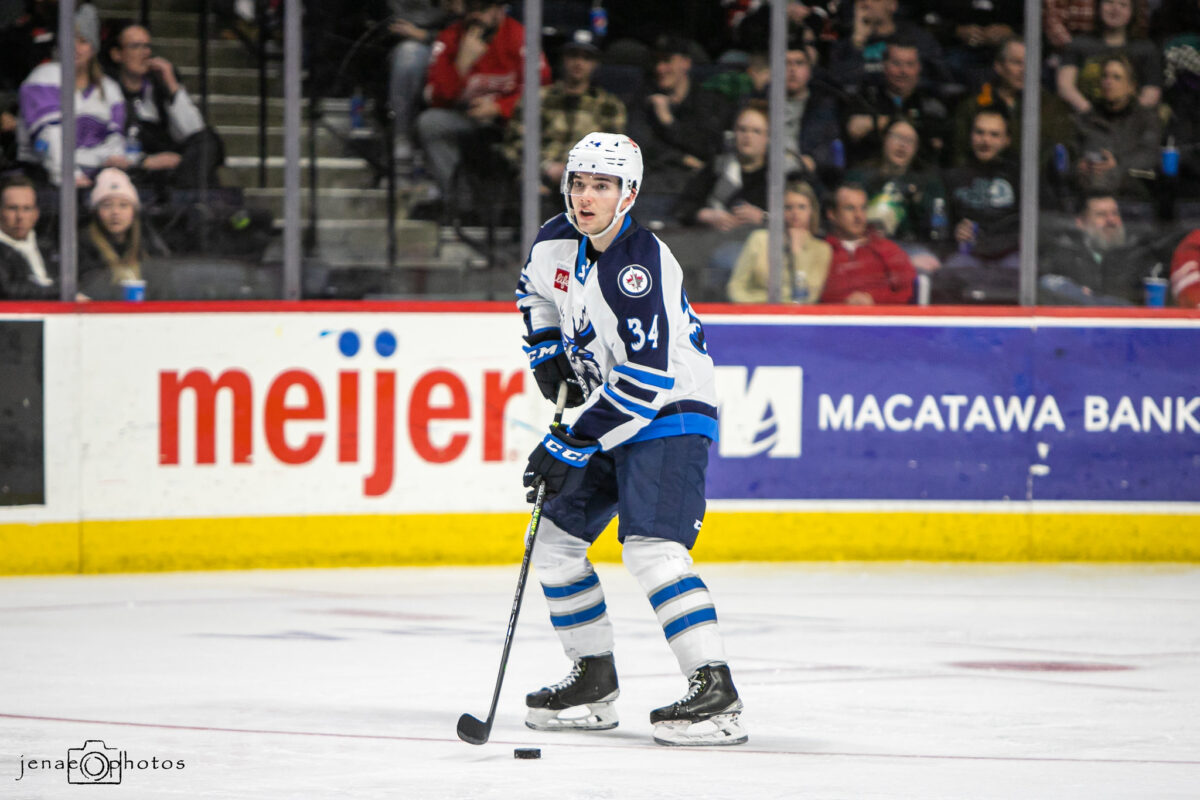 Forward Jansen Harkins has been phenomenal as well, as he sits eighth in GS/G amongst forwards who have played 25 games in the AHL. He's got 14 goals and 14 assists for 28 points, through 25 games as a member of the team. He and Dominic Toninato have led the way offensively and contributed mightily to what is currently the second-best power play in the AHL, at 24 percent.
Another Long, Important Road Trip Upcoming for the Moose
After the long road trip, the Moose will return for yet another eight-game homestand. That will be their last one of the season before presumably heading into the playoffs, where they could be receiving reinforcements. According to Dave Minuk of Illegalcurve.com, the Winnipeg Jets sent Axel Jonsson-Fjallby down to the Moose before the trade deadline, which makes him eligible to join the team for the AHL Playoffs.
The Moose are now heading on a massive road trip, which will see them play seven games over a span of 13 days. It will feature matchups against the Abbotsford Canucks and Rockford IceHogs, with rematches against the Wild and Wolves. Cole Maier explained that "with those points being so important in this playoff race, being at home, I think 6-1-1 is a pretty good result, and hopefully we replicate that on this long road trip."