The NHL trade deadline has come and gone, and it turned out to be pretty eventful for the Pittsburgh Penguins. Kasperi Kapanen was placed on waivers and claimed by the St. Louis Blues, Brock McGinn was traded to the Anaheim Ducks in exchange for defenseman Dmitry Kulikov, and Teddy Blueger was traded to the Vegas Golden Knights in exchange for a 2024 third-round draft pick. The Penguins also acquired Nick Bonino, who is no stranger to the team, from the San Jose Sharks. Bonino helped lead the team to their back-to-back Stanley Cup championships in 2016 and 2017. 
Perhaps the most baffling move was the addition of forward Mikael Granlund. The Penguins traded away their 2023 second-round draft pick to the Nashville Predators in exchange for him. It is no secret that the team desperately needed help on the third line; however, this was not the kind of help anyone had in mind. Does general manager Ron Hextall see something that no one else does, or was this another poor decision by Pittsburgh? 
---
---
Mikael Granlund
Between losing Kapanen, McGinn, and Blueger, the Penguins had $6.3 million available to make a splash in the trade market. Fans were hoping for the likes of forward Brock Boeser but instead, they got Granlund. At 5-foot-10 and 185 pounds, he does not add much physicality to the lineup and at 31 years of age, youth is no longer on his side. So what exactly did Hextall see in him?
Granlund's five seasons in Nashville can be summed up in one word, inconsistent. He played in 58 games for the Predators this season and scored nine goals with 27 assists. He is not a goal scorer by any means, and he has barely averaged a shot per game this season. It seems like he is just not comfortable shooting the puck at all, which is not great news for the Penguins.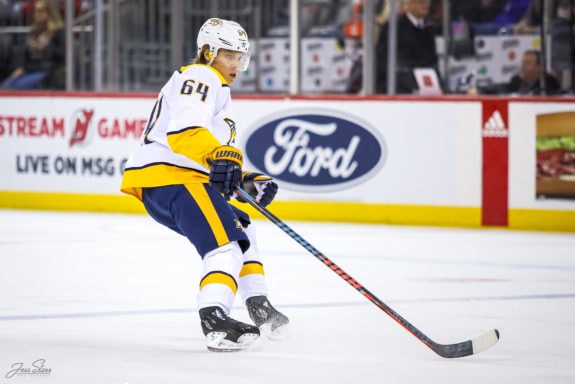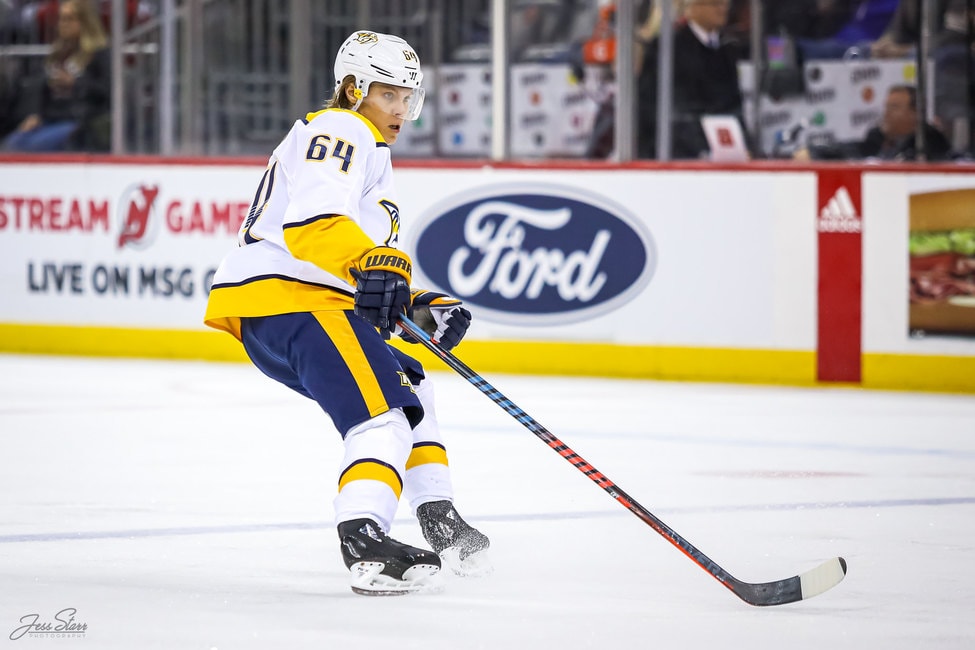 Granlund played some of his best hockey at the center position mainly because he was good at setting up his linemates to score goals. Once he was moved out to the wing his production for the most part ceased to exist. The only thing he was doing well for his former team was logging some impressive minutes on the penalty kill. With Blueger gone, Pittsburgh is no doubt hoping Granlund will step up on the penalty kill in a big way. His skating is decent and his passing ability is good. 
Related: 7 Cool Things About Sidney Crosby
---
Latest News & Highlights
---
Did Hextall Improve the Team?
There are mixed opinions on whether or not Hextall has actually made the team better within the last couple of weeks. He needed to add a finisher to the bottom six, and it is very doubtful Granlund will be that player. Currently, he is playing on the right wing of center Jeff Carter, who has had more than his fair share of problems this year. Should the Penguins move Granlund into the middle since that is where he found the most success in Nashville? At this point, they have nothing to lose by trying.
Granlund also has two more years left on his contract which carries an average annual value of $5 million. His price tag could make it difficult to re-sign Jason Zucker and Tristan Jarry over the offseason. Fans have been calling for Hextall's job for a while now, especially after being embarrassed on home ice by the Edmonton Oilers on Feb. 23 in a 7-2 loss. Did he do enough to save his job? It looks like he may have put all his eggs in one basket, but only time will tell if bringing Granlund to Pittsburgh was the right move.