The Agatha Christie inspired offseason for the Toronto Maple Leafs has once again taken another turn after the parting of ways between Kyle Dubas and the Maple Leafs and the resignation by Jason Spezza.
---
---
On May 22, it was reported that NHL insider — Elliotte Friedman — had been in touch with one of the players on the Maple Leafs and that a number of storylines came from the conversation. Those storylines included that there was a lot of question marks surrounding Auston Matthews signing an extension, as well as a discussion about how the team's exit interviews went.
Matthews Was Unlikely to Negotiate by July 1, With or Without Dubas
Even with speculation running rampant regarding the future of Matthews in a Maple Leafs' jersey following the departure of Dubas, someone Matthews mentioned by name in his post-season press conference, Friedman reported on 32 Thoughts that the belief was that Matthews wouldn't have negotiated a new deal prior to July 1 even with Dubas still at the helm.
But, let's put all of that panic to rest right away. As a free agent after next season, Matthews can't actually sign a contract until after July 1 anyways. Sure, they can negotiate behind the scenes in the hopes of having something done prior to that date, but nothing official can come down the line until after that deadline hits. Panic averted right? Wrong.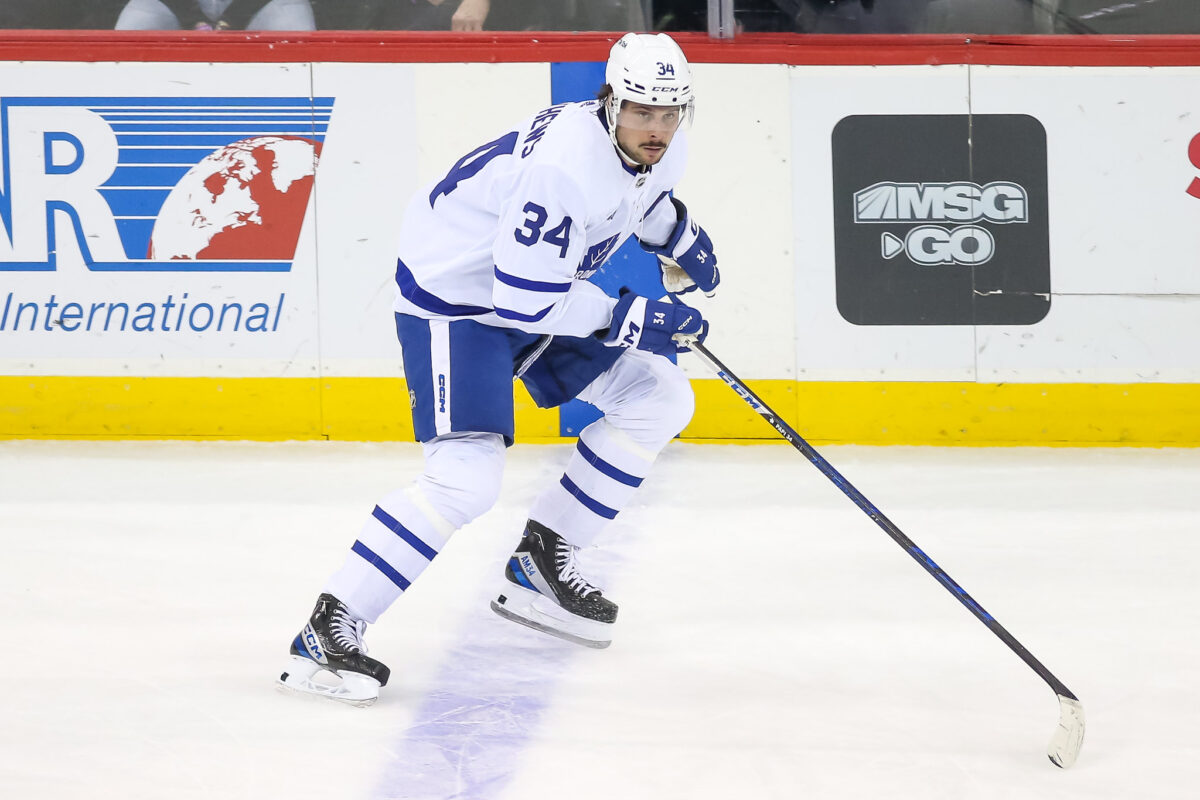 For some, what scares people on the outside is that his no-movement clause kicks in July 1 and their hope is that if he is jumping ship that they will be able to get some kind of return for him prior to that point. However, according to the messages received by Friedman, there was uncertainty around Matthews even if Dubas was still the general manager of the team.
Related: Insider Says Penguins Likely Seek Permission to Speak to Dubas
The reason being is believed to be because there are expected to be a number of changes to the Maple Leafs this offseason and the likelihood Matthews would want to evaluate those moves prior to signing an extension are high — including changes at the draft and in free agency.
Still, it's hard to temper the anarchy that comes with Leafs Nation hearing reports that Matthews likely wouldn't negotiate a new deal prior to July 1 — even if he is still under contract for another full calendar year. Already people are throwing potential — and ridiculous — trade offers out for Matthews if the team were to decide to move him.
---
Latest News & Highlights
---
But let's not forget that Matthews said all the right things following their elimination form the playoffs — that he wanted to sign in Toronto and wanted to play long-term with the Maple Leafs. Take it for what you will — Islanders' fans might remind Leafs Nation of John Tavares' comments before he left — but there's something to be said when a player says he wants to be with a team for the long haul.
As for the panic that has so clearly set in amongst Maple Leafs' fans, there's still a ton of time for the dust to settle before the 'Matthews is gone' discussion needs to be had. Star players like to evaluate the situation they are signing in. He's also been highly criticized over the past number of years for not getting it done in the playoffs for this team and that could come into play as well. But until it's 100 percent guaranteed that he's walking when his contract is up, don't let your hearts skip that beat.
Maple Leafs' Exit Interviews Were Tough, Blunt
The same player that Friedman spoke to regarding the future of their star, Matthews, also touched on the end-of-season interviews that players regularly go through following their final games. It's kind of a postmortem for the season and for the players to discuss what they need to with management heading into he offseason.
According to Friedman's source, the meetings this time around for the Maple Leafs' players were tough and from the players' perspective — blunt. Friedman discussed it with Jeff Marek on Monday, saying:
I heard that Toronto's exit interviews were pretty tough. I heard that Toronto's players were pretty blunt about what they thought was said, and that's something still to work on, but what this player told me is they think you should keep an eye on what maybe unfolds over the next few weeks because he thinks some of the players were really blunt about why it didn't work.

source – '32 Thoughts Podcast: Penguin Kyle?' – Elliotte Friedman – 05/22/2023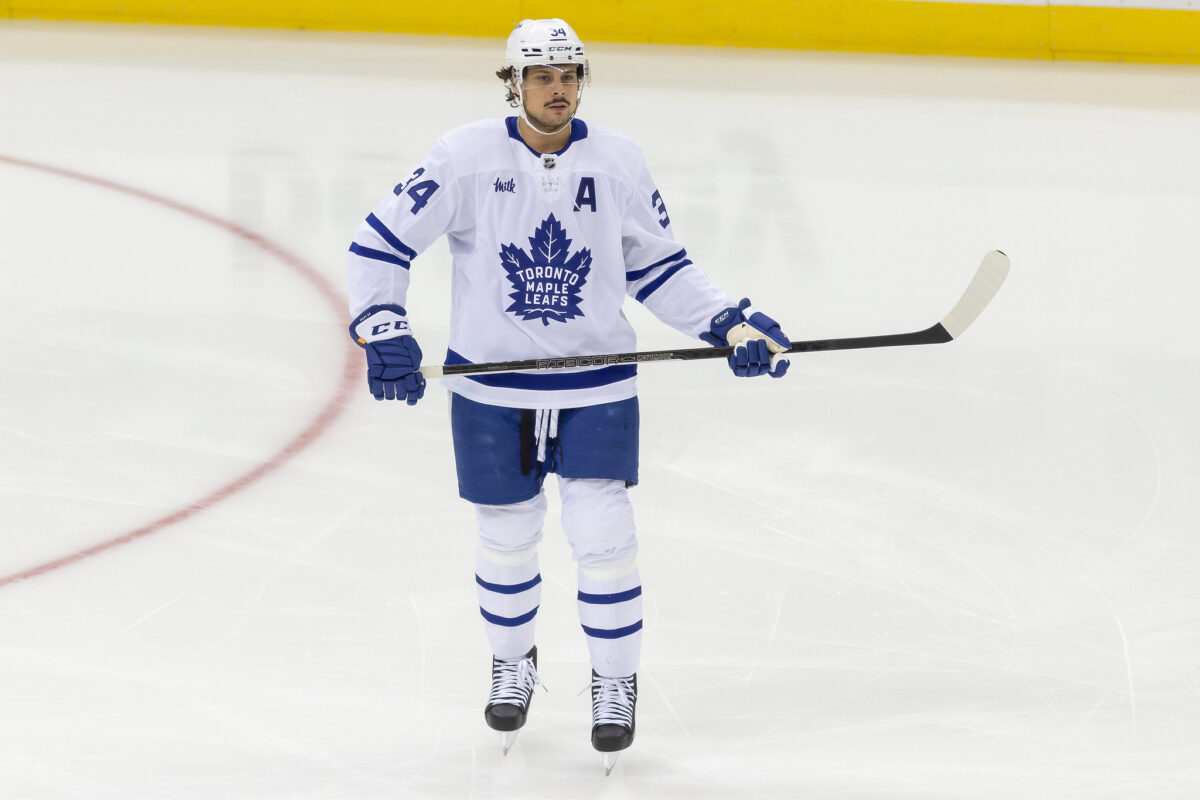 Now, let the speculation run with what exactly didn't work and who was spoken about in these meetings, but the fact is there are some clearly unhappy people in that room and within that organization.
Could that have something to do with why Dubas is out and Brendan Shanahan is looking to move on? Possibly. But this is looking more and more like a real-life soap opera than an NHL team heading into the offseason.
Maple Leafs' Offseason Holds Nothing But Mystery
The search for a new GM might be fast-tracked considering what's upcoming in the next few months. The NHL Combine is just around the corner with the NHL Draft following shortly after. These are events that don't even immediately affect the team.
On top of that, the Maple Leafs need to figure out what they are doing with their core four, as John Tavares has already stated he won't waive his no-trade clause and Matthews' kicks in on July 1. William Nylander is quickly approaching a new deal as well and might've been the most consistent players — points aside — in the postseason for the Maple Leafs.
Related: Contract Snag Means Matthews Trade Possible in Next 40 Days
So, while Shanahan searching for a general manager with 'bite,' some might argue that the team president bit off more than he can chew by moving on from Dubas when he did — especially if they were as close to an extension as was reported.
Regardless, there are rumblings coming from the room, according to Friedman's source and that's never what you want heading into what could be considered a team-altering offseason in which this particular team needs to rediscover their identity once again. Let the rumours run on which player opened up to the insider, but whoever it was shined a little light on the question marks that surround this club heading into the offseason.
It's far more of a Christie novel than you think — with Dubas and Spezza just the first two to be cut from the cast. Whatever comes next is still a mystery and it's going to unfold quicker than we think.