The connection that Ken Reid has to hockey cards and the game of hockey is really a love story of sorts. It's about good memories of family and growing up in a small town where everyone knows each other, where the hockey rink was the focal point of the community, and where hockey rink concession fries were the official entree of our youth.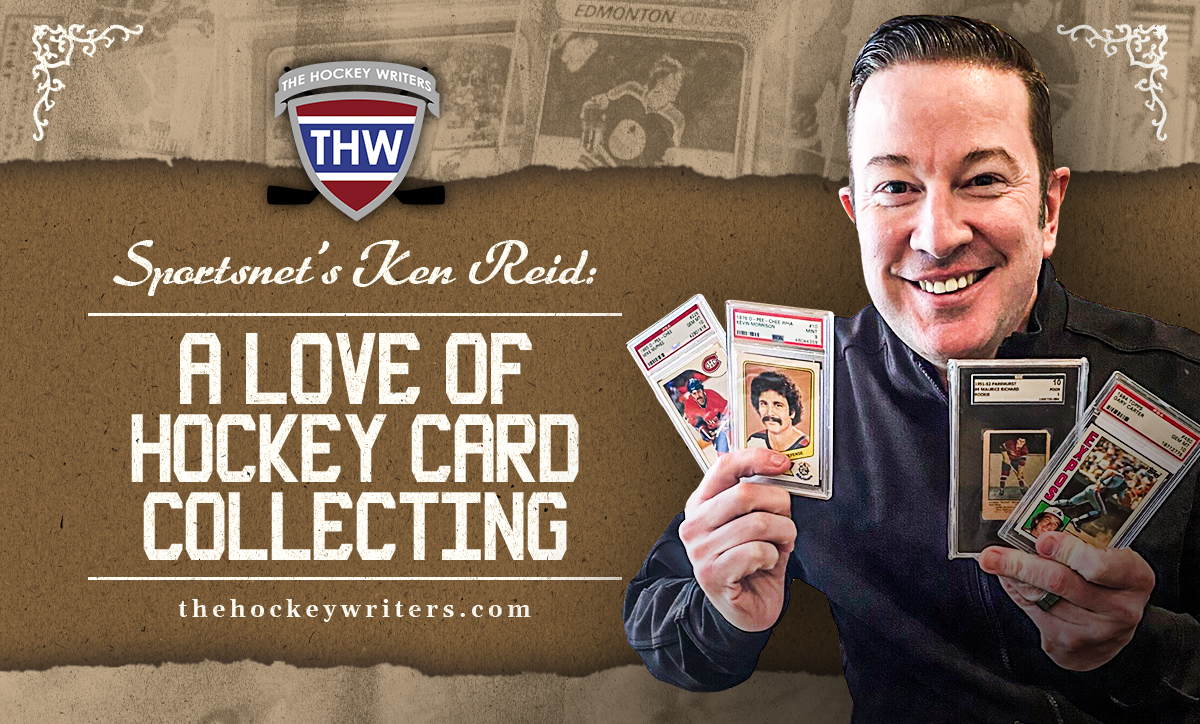 Many hockey fans in Canada may recognize Reid from his position as a Sportscaster on Sportsnet Central, where he shares highlights with his broadcasting partner Evanka Osmak. Reid is also a family man, a proud hockey Dad and a successful author, having written and published six books on hockey, with a seventh on its way for release this October.

I spoke to Ken recently and walked away realizing that he's as nice a guy over the phone as he is on television. In fact, it felt like I was having a conversation with an old friend, who just so happens to love Jofa hockey helmets. Reid reminds me of the great Brian McFarlane, both are stewards of the game of hockey, and each offers a unique voice to their respective generation of hockey fans.
It All Started at Mr. Fraser's Store in Pictou, Nova Scotia
Reid's love of hockey goes back to the early 1980s when he was growing up in Pictou County on the north shore of Nova Scotia. His grandfather would give him 25 cents, and Reid would race down to Mr. Fraser's store on Union Street in Pictou to buy a pack of hockey cards. Reid talked about the great memories of not only buying a pack of cards for a quarter but also of his close connection with his grandfather. Reid's passion for hockey and hockey cards would be further reinforced by his brother Peter, his Dad and his Mom — who he calls "His biggest fan."

Related: Hockey Cards Are Worth Collecting
---
Latest News & Highlights
---
When Ken was five years old, his Mom brought home a box of cards that she had purchased from an auction for $10, and inside was a 1979-80 O-Pee-Chee Wayne Gretzky rookie card that Reid and his younger brother immediately wrestled over.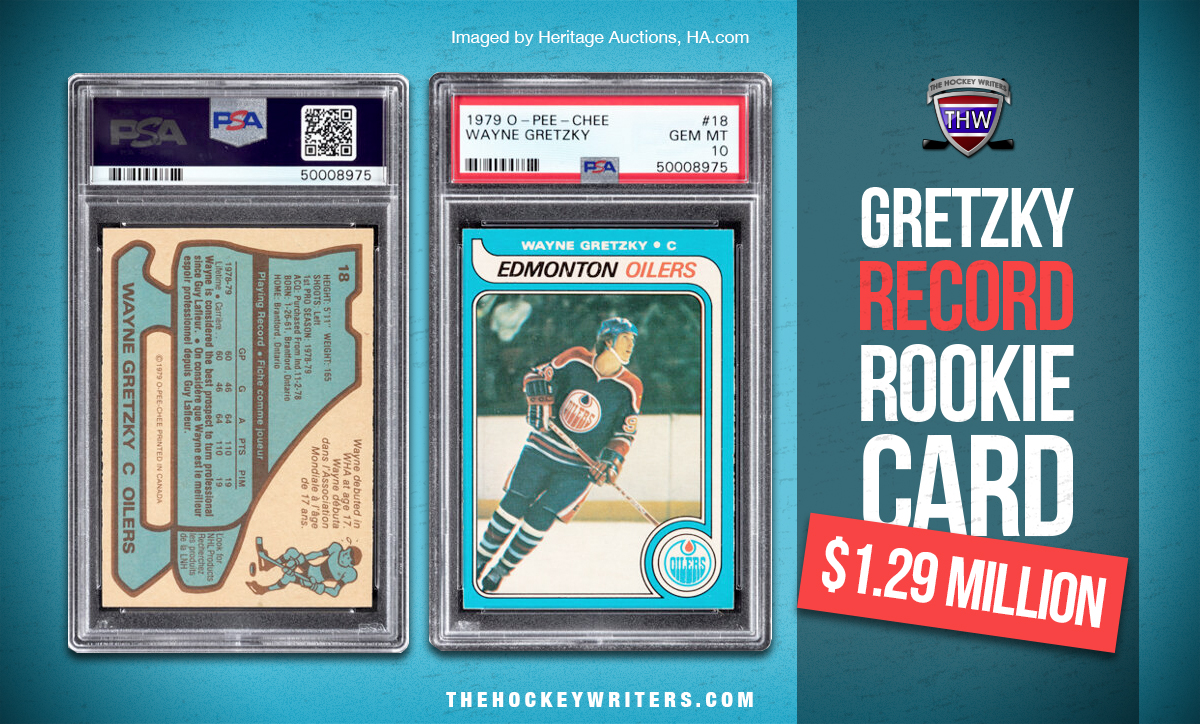 That moment and that card helped add rocket fuel to Reid's passion for card collecting, and he now owns over 70,000 sports trading cards that span decades of hockey history. Reid's collection includes cards from some of the greatest players in NHL history and rare and hard-to-find cards that each have a unique story.
The Journey From Card Shows in Halifax to Writing Books on Hockey Cards
Reid definitely turned his passion for hockey cards into something greater than even he may not have imagined when he started selling cards at shows in Halifax when he was in Grade 10. What began as a love for the hobby with a close family bond has turned into Reid becoming the author of two successful books on hockey cards called Hockey Card Stories: True Tales from Your Favourite Players and Hockey Card Stories 2: More True Tales from Your Favourite Players. He never mentioned it, but I'm hoping there are even more Hockey Card books to come from Reid.
"Be Yourself"
I liked Ken Reid well before we had a phone interview. I'm a fan of sportscasters like him with a sense of humour: people who realize that hockey and sports are important but also a release from some of the challenges of everyday life. Reid and I spoke about our admiration for former CNN Sports Anchor Van Earl Wright, who was also a sports anchor at WDIV in Detroit. Wright was seriously entertaining, and the sports world could use more people like him and people like Reid, Chris Berman from ESPN or even Howard Cossell for those of you of a certain vintage.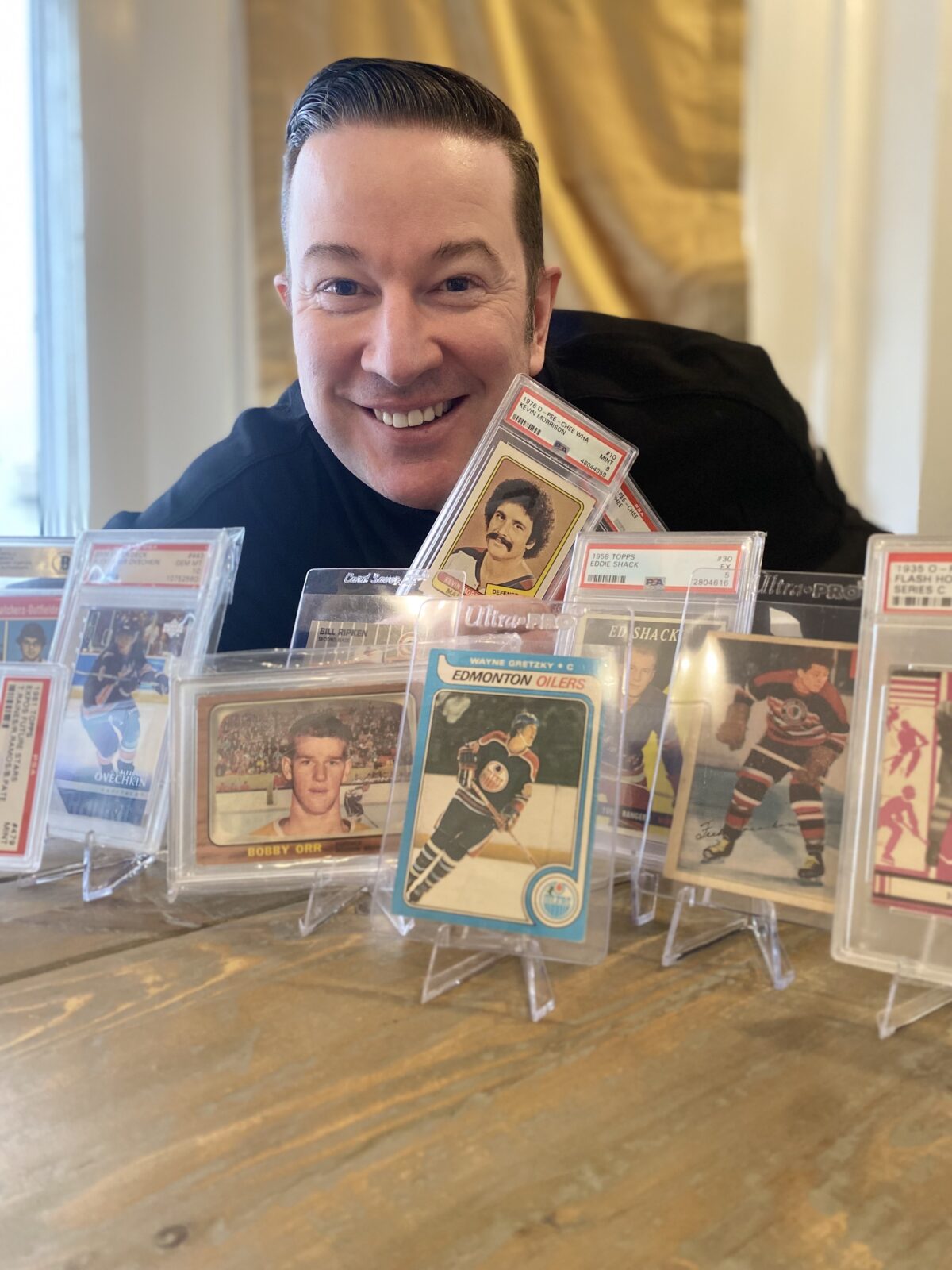 We also spoke of Reid's approach to sportscasting and writing, which is to stay true to yourself. "I'm a big fan of the song Be Yourself by Audioslave," says Reid. "I also believe in writing about what I know rather than trying to fake it till you make it." Wise words from a true scholar, a gentleman and a guy who knows a heck of a lot about hockey cards.

---
---