The Winnipeg Jets had an exceedingly up-and-down 2022-23 season. They had a strong first half, suffered a prolonged slide in the second half, recovered from it just in time to squeak into the playoffs, then were quickly dispatched in the first round by the Vegas Golden Knights.
In this series, we'll take a look back on the season, player by player, and grade their individual performances with an eye toward their future with the team.
Pierre-Luc Dubois' third season with the Jets may well be his last, but if it was, it was his best.
Dubois Set Career High in Points After Offseason Contract Kerfuffle
One question heading into the season was how much effort Dubois would give to a team he seemingly didn't want to be a part of.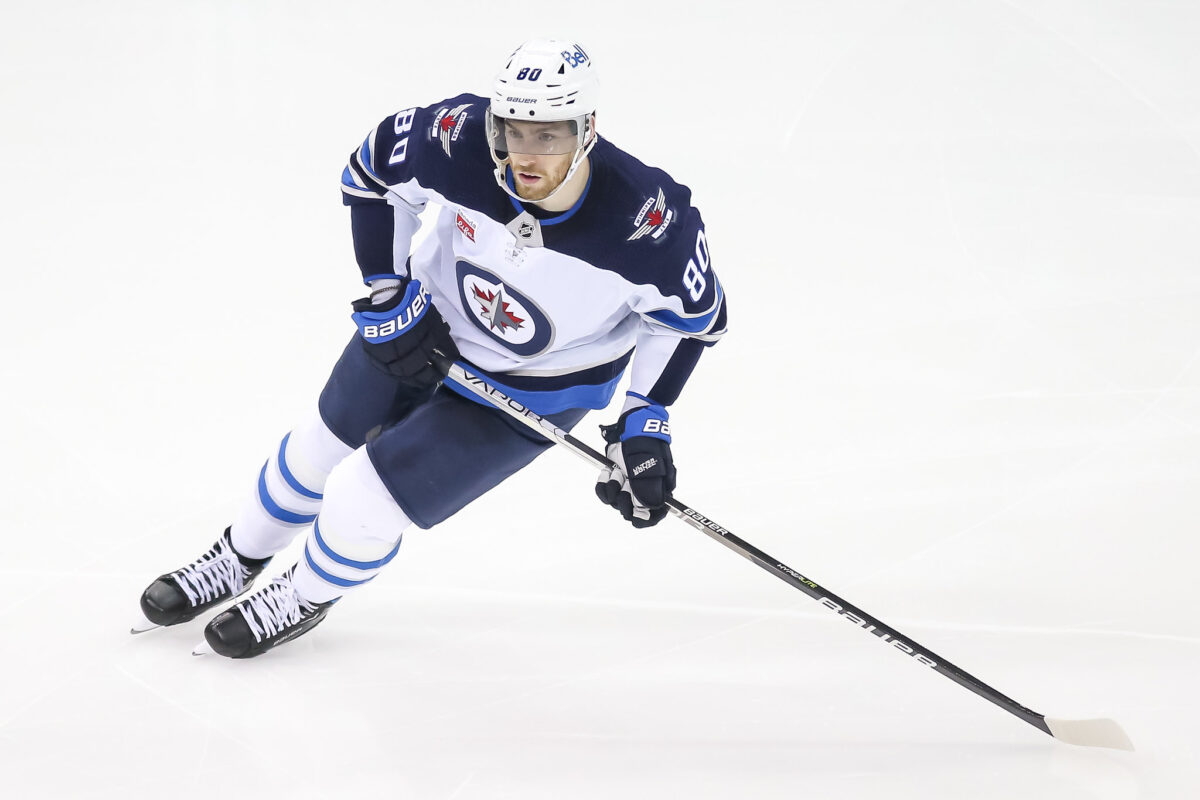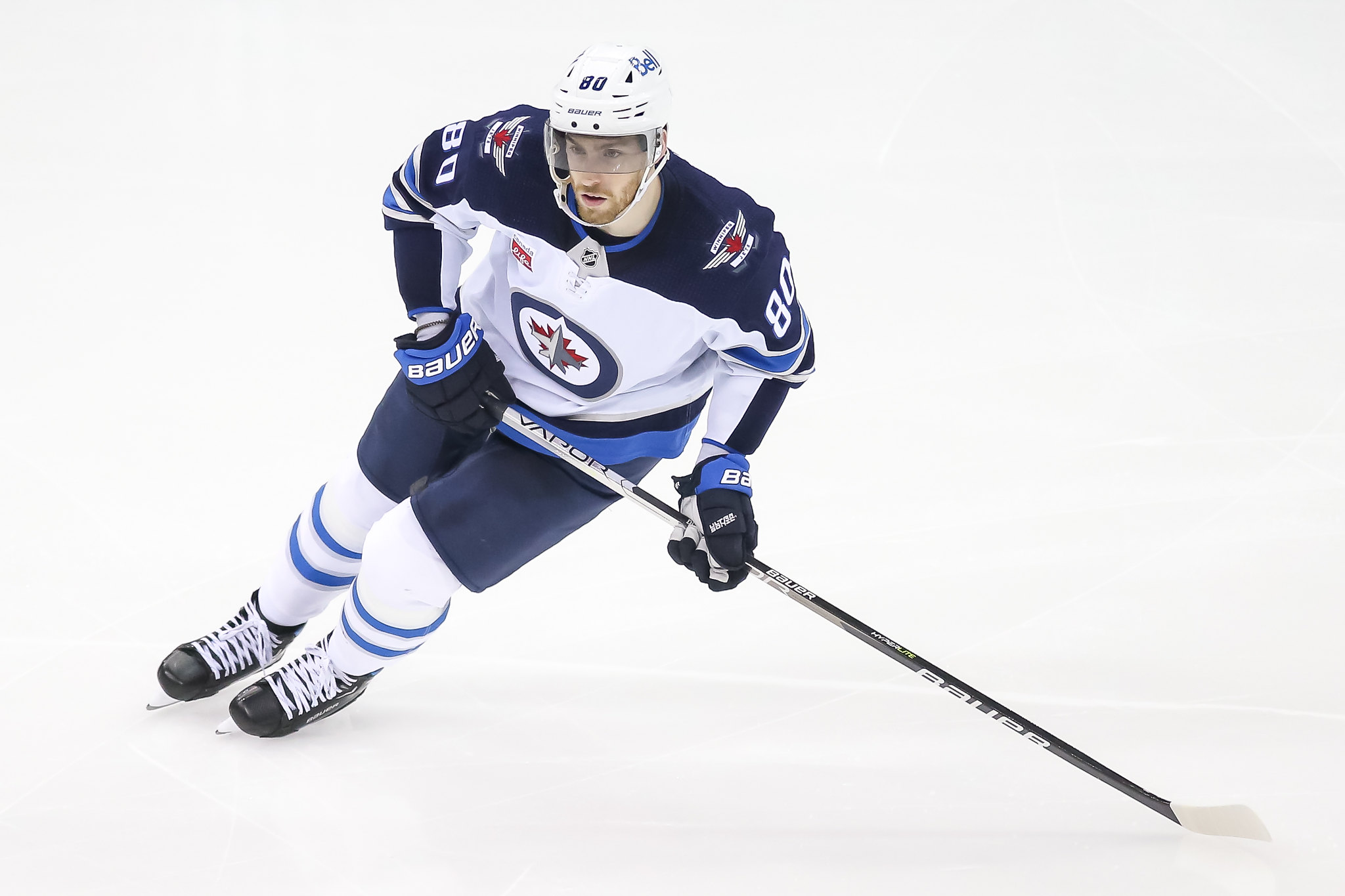 Recall, after putting up 60 points in a bounce-back 2021-22 campaign and displaying qualities befitting of a future captain, the centre put the front office in a bind with a barrage of bombshell statements: he would not sign a long-term deal, he preferred to test the open market as an unrestricted free agent (UFA) in 2024, and he really only wanted to play for the Montreal Canadiens.
Despite rumours he would be dealt, Dubois and GM Kevin Cheveldayoff came to an agreement on a one-year, $6-million contract to essentially kick the long-term-contract-talk can down the road.
---
---
Although some Jets fans found Dubois hard to root for due to the offseason kerfuffle, he kept his "give a crap" meter, as it's been called, ratcheted up for new head coach Rick Bowness. He was never afraid to go into the dirty areas or mix it up, and it mainly served him well (although at times he took needless penalties due to being overaggressive that sapped momentum or put the team further behind the eight ball.)
Dubois appeared on many nights to be a true number-one centre and his mix of skill and pure power made him an X-Factor opponents had a hard time dealing with. He recorded a career-high 63 points — setting a new personal record with 36 assists and potting 27 goals, one off his career-high set the season before — to go along with 77 penalty minutes. He was a key contributor at even strength, logging 18:27 per game, and also mainstay net-front on the man advantage, scoring 11 power play goals and adding 12 power play assists.
Dubois was especially productive during the Jets' much-hotter than expected first half of the season, where they sat atop the Central Division and Western Conference at points. In December, he had 14 points, and in January, he had 20.
Dubois Wasn't Immune From Second-Half Slump
Dubois, like most of his teammates, struggled at times in the second half. During the three-month slide that saw the Jets tumble down the standings, his offensive production took a hit.
He recorded 12 points in February when the team went 3-5-1, but only three in March as the team found themselves in danger of being the first club in NHL history to lead a conference more than halfway through the season but miss the playoffs.
Related: Jets' Slumping Core Again Displaying Lack of Motivation, Character
---
Latest News & Highlights
---
However, Dubois picked up his game as the Jets picked it up down the stretch. He scored two goals and added three assists in the final six games to help them snag the second Western Conference Wild Card spot.
Dubois' Playoffs Were Subpar After Scorching Game 1
In Game 1 of the first-round series against the Vegas Golden Knights, Dubois was a nightmare the Golden Knights couldn't contain. His offensive skill, intensity, and physicality were all on display as he notched a goal and an assist in a convincing 5-1 victory.
That game, unfortunately, was an aberration. The Jets lost the next four in a row, and Dubois was decidedly average the rest of the way. He recorded another goal and assist to finish with four points in five games, but totally checked out in a lifeless Game 5 performance Bowness said he was "disappointed and disgusted" with.
Dubois' Future in Winnipeg Remains Highly Questionable
Dubois is one of many names in the thick of the trade rumours swirling around the Jets right now. Many pundits feel, after yet another early playoff exit, that the team needs to move on from their core players to get to the next level (Cheveldayoff has not committed to a rebuild.)
During his exit interview last month, Dubois' overall attitude toward Winnipeg remained lukewarm. He said he is still processing the season and playoffs and hasn't had any conversations with his agent or Cheveldayoff yet.
Related: 6 Jets Who Could Be Traded This Offseason
While he did say "it would be great to get a long-term deal," he didn't say if he wanted that long-term deal to be with the Jets. He added the "right to choose" to go where he wants as a UFA is important to him. "This year I was just thinking, one game at a time, one day at a time… I just really haven't put much thought into anything," he explained.
He attempted once again to walk back the Montreal talking point, saying "there's a lot of fake things out there, a lot of people saying they heard this or they heard that… at the end of the day, if I haven't said anything or done anything, it's just speculation."
Despite that, his overall evasiveness didn't provide evidence of a change of heart.
If long-term contract talks between Dubois and Cheveldayoff again go nowhere, he should be traded before the 2023-24 season starts. The risk of Dubois getting injured during the season and not being tradeable is too high and losing him for nothing next summer like the Calgary Flames lost Johnny Gaudreau last summer would be catastrophic. Remember — the Jets gave up generational goal scorer Patrik Laine to get Dubois from the Columbus Blue Jackets in the first place.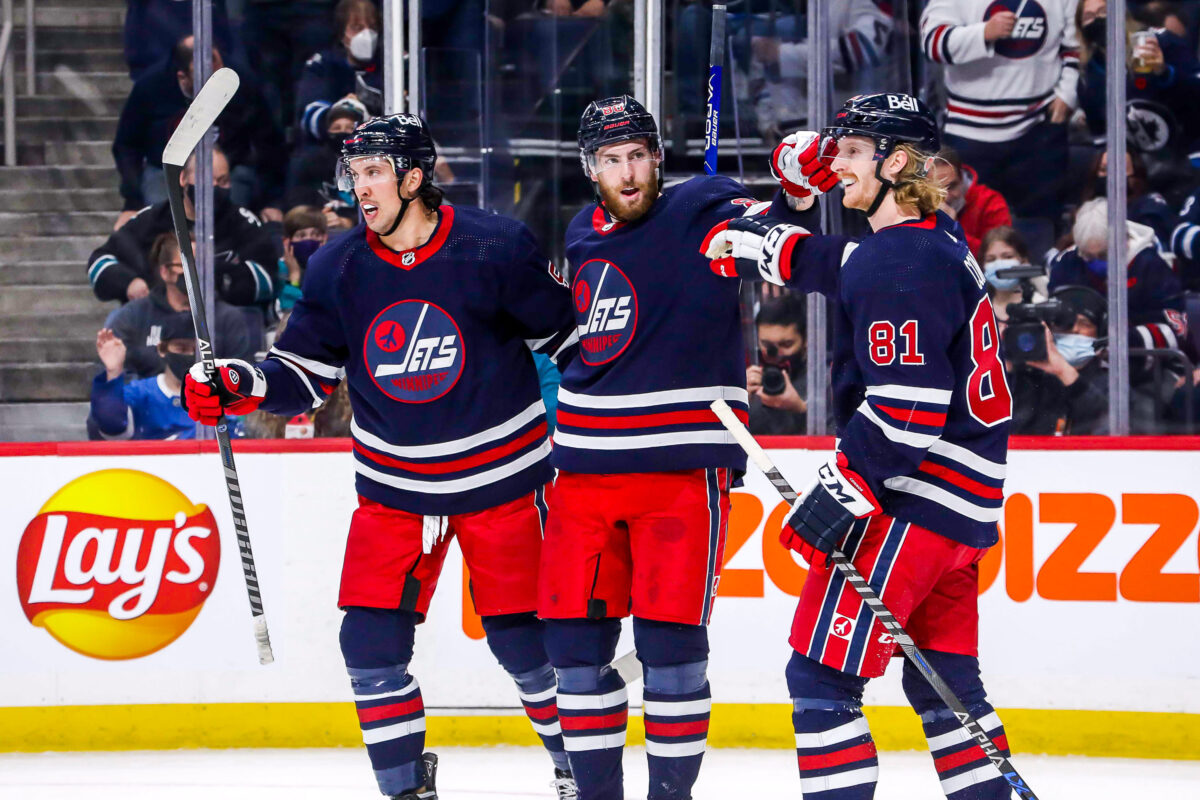 If Dubois is officially shopped, several teams will undoubtedly express interest. Unfortunately, the fact the 30 other teams know Dubois really has only one destination in mind may hamper what Cheveldayoff can get for him in a trade. Even the Canadiens, still in the beginning stages of a rebuild, don't have to give up an A-plus package knowing they can sign him as a UFA next summer.
If Dubois' tenure as a Jet is over, it should be characterized as productive but too brief. He's a player Cheveldayoff would love to build around, and this season, he showed why.
Overall Grade: B+
Check out more Jets 2022-23 Report Cards below: