The Winnipeg Jets had an exceedingly up-and-down 2022-23 season. They had a strong first half, suffered a prolonged slide in the second half, recovered from it just in time to squeak into the playoffs, then were quickly dispatched in the first round by the Vegas Golden Knights.
In this series, we'll take a look back on the season, player by player, and grade their individual performances with an eye toward their future with the team.
---
---
Kyle Connor led the Winnipeg Jets in points for the second-straight season, but wasn't as productive or consistent as a season ago.
Connor Suffered Uncharacteristic Dry Spells After Historic 2021-22
Something happened a few times this season that hasn't happened much during Kyle Connor's seven-year NHL career: the sniper got stuck in slumps.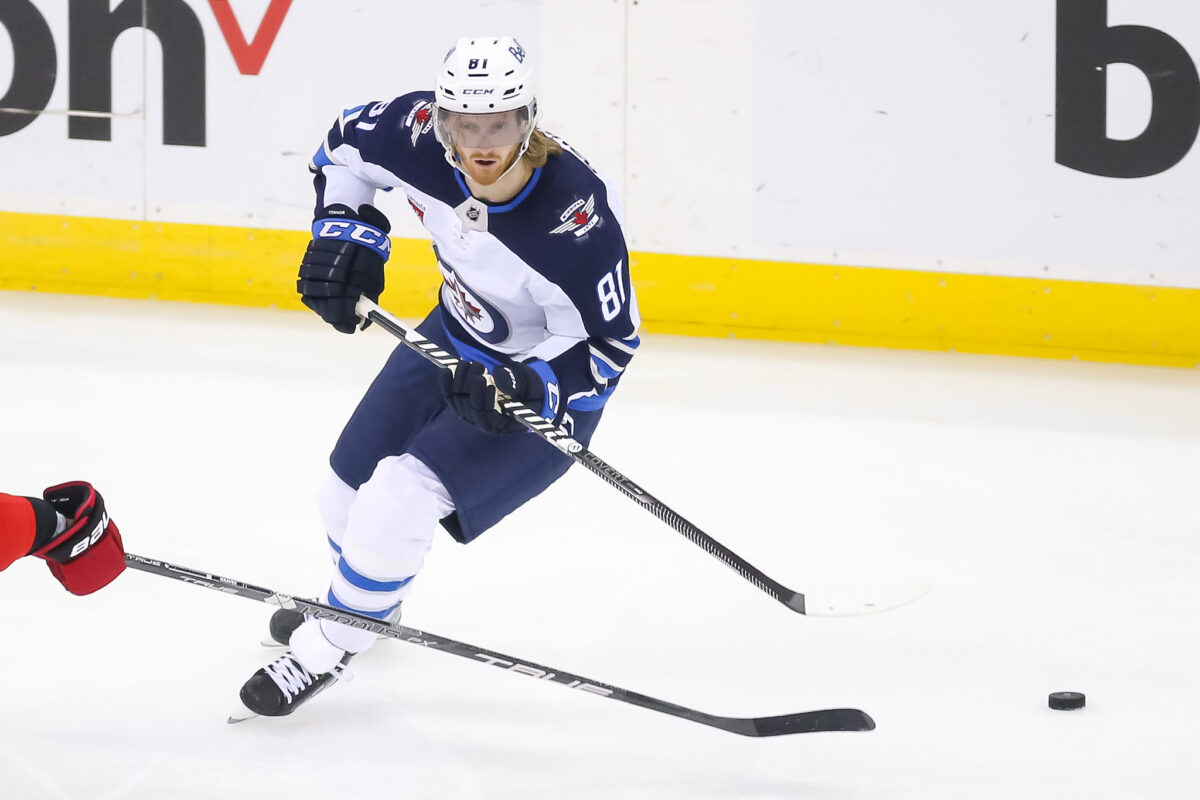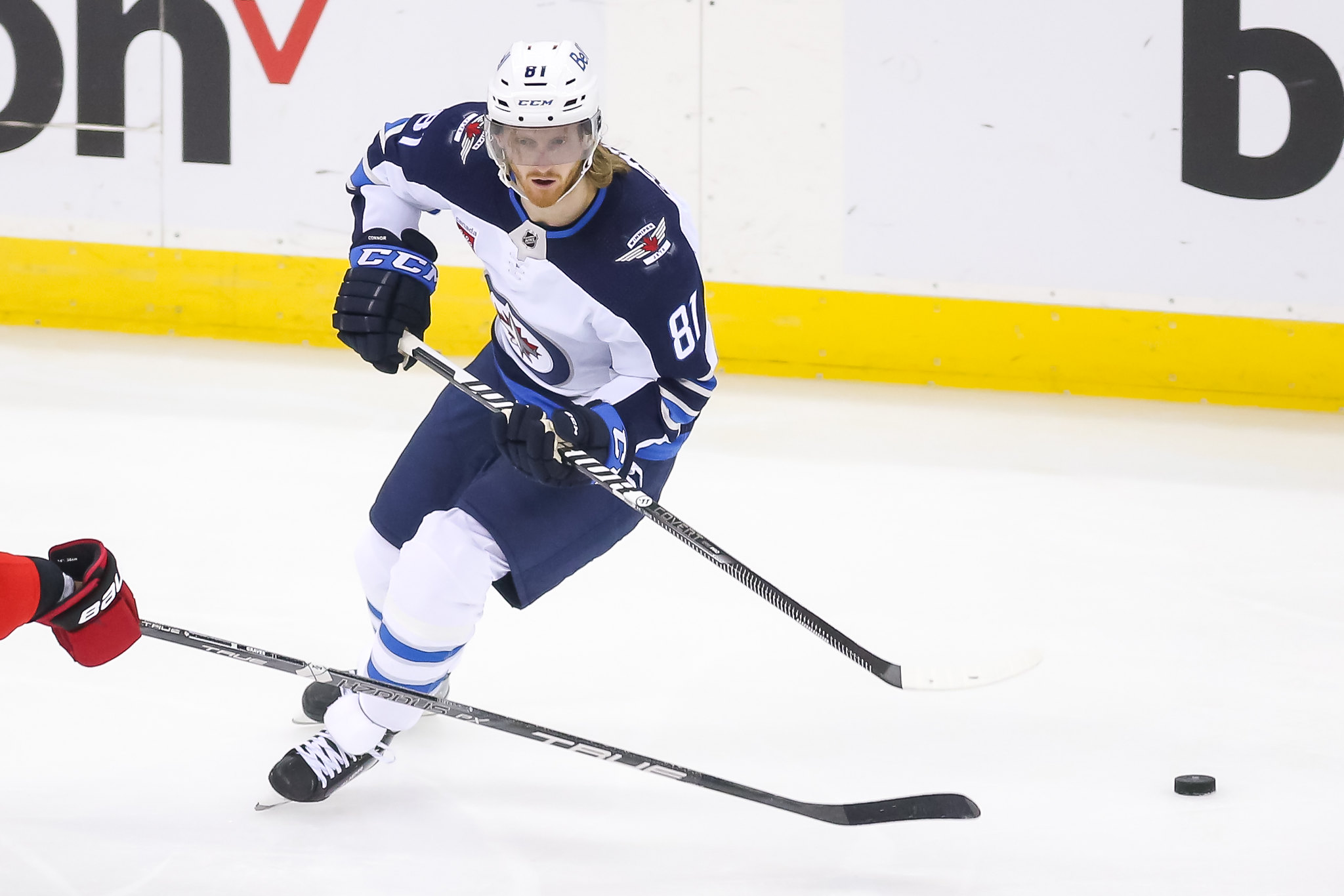 Last season, even as the team around him continually underachieved, the left-winger played consistently at a high level. The quietly dynamic sort, who didn't carry the baggage some of his teammates toted, set career highs in goals with 47, assists with 46, and points with 93. His 47 goals set a new record for most in a single season in the Jets' 2.0 era, as did his 93 points.
Before the season began, there was plenty of chatter that Connor might score 50 and be the first 2.0 Jet to accomplish the feat. However, a rocky and unlucky start tanked his chances early.
Two Big Slumps Equals Up and Down Season, Decrease In Goal Totals
In his first 14 games, Connor scored only two goals, one of which was an empty netter. He was generating chances, though, and finally began to cash in more often after notching a hat trick against the Anaheim Ducks on Nov. 17.
He, along with the Jets, were strong and consistent through mid-January, as under new head coach Rick Bowness, the team exceeded expectations and competed for first in the Central Division and Western Conference. He had a season-long 10-game point streak in December and recorded another hat trick on Jan. 8 against the Vancouver Canucks.
However, as the Jets began what would be a prolonged second-half slide, Connor's production went downhill with the rest of the team's. His March was particularly rotten, as he scored just twice in the entire month and went 11 games without a goal between March 3 and March 21.
Related: Jets' Slumping Core Again Displaying Lack of Motivation, Character
---
Latest News & Highlights
---
Connor ended up recording a point in 53 of 82 games this season, a slight downturn from last season, when he recorded points in 56 of 79.
Connor's Defensive Deficiencies Were Highlighted at Times
Connor has never been a strong defensive player, but his lack of prowess without the puck is forgivable when he is providing value with his elite finishing skills.
When those skills seemed to vanish along with his confidence, Connor's lack of skill in the defensive facets of the game were highlighted and made him a liability — not as big a liability as some of his teammates — but a liability nonetheless. He finished the season minus-11, which was a career-worst.
Connor Was a "Bad Cat" Compared to Lady Byng Season
Last season, Connor took just two penalties in and won the Lady Byng Memorial Trophy in a shoo-in.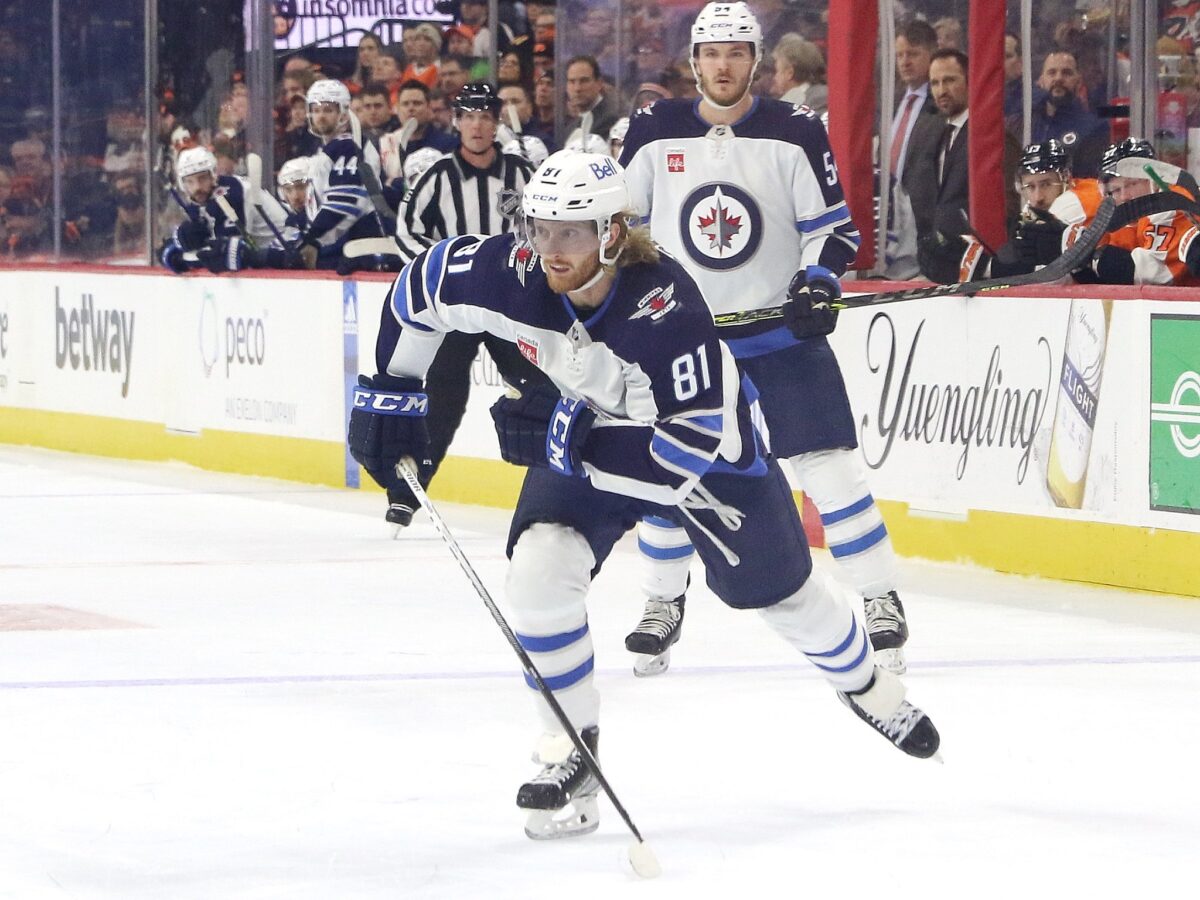 This season, he spent (comparatively) a lot more time in the box, amassing 20 minutes of infractions. Funnily enough, he matched his entire 2021-22 penalty minute totals in one game, committing two tripping minors on Jan. 6 against the Tampa Bay Lightning.
This uptick in penalties led to the rise of a meme — featuring a cat in a cage with Connor's head on it and a sign that reads "It has been 0 day(s) since I smacked someone for no reason" — which the Jets' social media team used on Twitter whenever Connor took a penalty.
Connor Was Average in Playoffs
Connor was one of many Jets' forwards who was just average in the playoffs and didn't exhibit much "pushback," as Bowness said, after the true Golden Knights showed up in Game 2. Connor was second on the team with three goals and tied for fourth with four points, but he and his line were too often invisible.
His final goal was a meaningless one to break Laurent Brossoit's shutout in Game 5, coming when the Jets were already losing 4-0 and for all intents and purposes, already eliminated.
Connor's Season Was Unusual, But Still Pretty Good, All Told
The slumps aside, Connor's season totals — 31 goals and 80 points — are nothing to sneeze at. He finished the campaign strong with eight points in his final 10 games and added four more points in the playoffs.
Interestingly, while Connor scored 15 fewer goals than a season ago, he set a career high in assists with 49. His passing skills have always been an underrated part of his game and were key to line mate Mark Scheifele lighting the lamp a career high with 41 times. Connor drew an assist on 18 of Scheifele's goals. Check out the pass below.
Connor still has three more seasons on his seven-year deal and his AAV of $7.142 million is reasonable for everything he brings to the ice. There's little reason to expect anything less from Connor in the seasons to come than for him to operate at a point-per-game clip.
Overall Grade: B
Check out more Jets 2023 Report Cards below: