The Toronto Maple Leafs are on the verge of another playoff season with some still questioning the level to which they are contenders in an Eastern Conference that boasts some strong talent. Still, with the NHL Trade Deadline fast approaching, the team's management will have some tough decisions to make.
Do they move pending unrestricted free agents or do they hold onto them for the playoff run? Where do they add to the current roster and, if they do, who is expendable?
This week, David Petrie returns to the round table, joining Brett Slawson and me to discuss players the Leafs might be willing to part ways with as we near the deadline.
Which Maple Leafs are available at the trade deadline? Why?
Forbes: For me, there's a number of players that could be available, but don't think the Leafs will be in any sort of rush to get a deal done. The team is clicking right now with defensive breakdowns being their biggest issue this season. That said, don't expect their free agents to be the main pieces available at the deadline.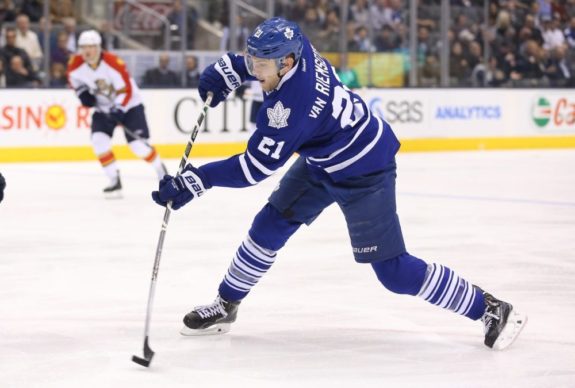 As my colleagues will explain, James van Riemsdyk is a main offensive cog for this team right now. While his defensive play is lacking, he is one of the only Leafs willing to be a net-front presence and grab the dirty goals. As for Tyler Bozak, the Leafs need the center depth as they head into the playoffs. The team might be better off letting Bozak's contract run out at the end of the year and see what he can provide during their postseason run.
I do, however, see Leo Komarov as a potential piece. His penalty killing and aggressive play makes hime a potential third-line attraction for many teams. Recently, he's fallen to the fourth line in Toronto and part of that is to do with his lack of production on the offensive end. That, along with his contract expiration at the end of the year, makes him a definite commodity at the deadline.
Aside from him, I don't see Kapanen or Dermott going anywhere. Both seem to have solidified their place on the Leafs' roster for now and should stay with the big club. That leaves Leivo, Martin, Soshnikov and one defenceman out of Borgman, Polak and Carrick.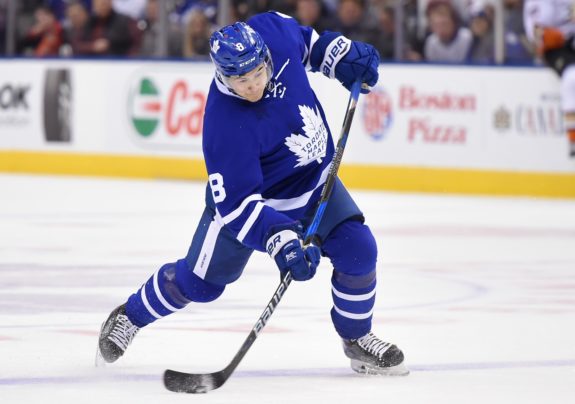 The Leafs, simply put, don't have any room for Leivo, Martin and Soshnikov at this point. That doesn't mean that they won't find a spot down the road, but how long are you going to wait on guys like Leivo and Soshnikov? As for Martin, he provides teams with a physical presence and isn't afraid to get into the dirty areas – something the Penguins sought out in Ryan Reaves this offseason.
As for the blueliners I mentioned, I can't see Borgman being the odd man out. Chances are he'll be sticking around. Polak would simply be a throw-in in some kind of deal, but won't net much of a return. That leaves Carrick. He's young and has been said to have some upside. However, with the play of Dermott, Carrick has become an expendable piece on the Leafs blue line – one that could see his name called when the deadline hits.
Petrie: I expect the Maple Leafs to be quiet at the deadline, but there are a few players that would be available for the right return. I'm running under the premise that the Leafs will be buyers but will not be so aggressive as to sacrifice their future in a big way. With that in mind, I think it's more likely that some Toronto Marlies get moved instead of some Leafs.
The most obvious candidates are the Marlies dynamic goaltending duo of Garret Sparks and Calvin Pickard. Sparks has a sparkling 1.60 goals against average (GAA) and 0.944 save percentage (SV%) and Pickard has a 1.94 GAA and 0.928 SV% in the AHL this season. With Frederik Andersen entrenched in the starters role for the Maple Leafs for the foreseeable future, the Leafs don't need both of Sparks and Pickard and can afford to deal one of them for a rental or long-term help at the deadline.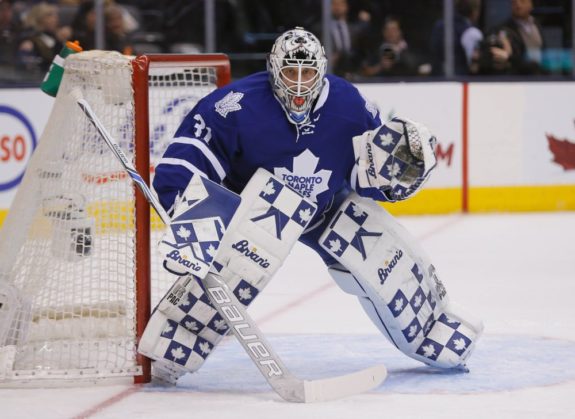 The other potential prospects the Leafs could make available are the abundance of young wingers they have in the organization. This could include Kasperi Kapanen, Josh Leivo, Kerby Rychel, Nikita Soshnikov and Jeremy Bracco.
When considering veteran players that may be available, the only ones that seem even remotely reasonable are those with expiring contracts and I'm going to quickly eliminate Leo Komarov as well due to his penalty killing and the fact that Mike Babcock loves him.
Bozak's contract expires at the end of this season and he most likely will not be back next year. His offensive numbers are way down from last season and he's a defensive liability to say the least. The issues with trading Bozak are that the Leafs are thin at center, so you would need to get a center back in the deal. On top of that, there isn't much of a market for a struggling center with defensive issues.
The only trade partner that would view him as an attractive piece in a trade is one that is looking to shed salary and would see his expiring contract as a good thing. Bozak plus picks or prospects to the Ottawa Senators for Derick Brassard would be the type of thing I'm thinking of. I doubt the Senators would take that deal, but it gives you an idea of the concept.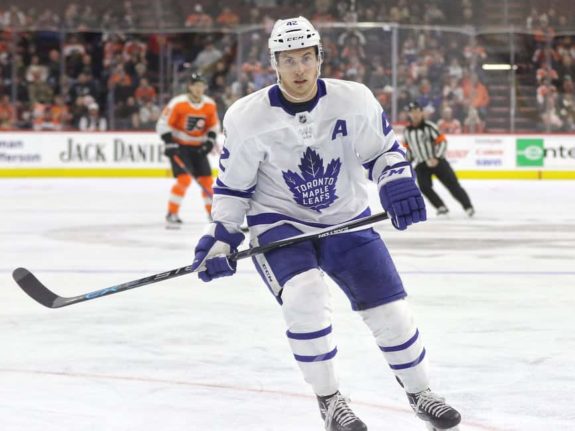 JVR is another player with an expiring contract. As a winger, the Leafs could fill his position from within using the likes of Connor Brown, Kapanen and Leivo. He's also far more attractive than Bozak to a contender in the market for a rental as he's on pace for 30 goals and can help a team that struggles on the power play, such as Columbus, St. Louis, Calgary or Los Angeles.
On the flip side, he's also the Leafs best net-front presence and dealing him for picks and prospects only makes sense if Lou Lamoriello truly believes that the Leafs are not contenders this season, which would be surprising.
Slawson: Not many, if any at all, to be rather abrupt.
Although the Leafs are, in reality, in the midst of their third season of an ongoing rebuild, short-term success has drastically altered the team's perspective and plans for their immediate future.
While the team should, arguably, be attempting to shop its pending UFAs in the forms of van Riemsdyk, Bozak and Komarov, Toronto has instead opted to approach the trade deadline from a different route. Utilizing the organization's "own rentals," the leafs appear poised to retain the players mentioned above rather than trade them in return for additional draft picks or prospects.
Given their success to date, however, Toronto's perspective is hard to argue. So, of the remainder of the Leafs' roster, who could be on the move?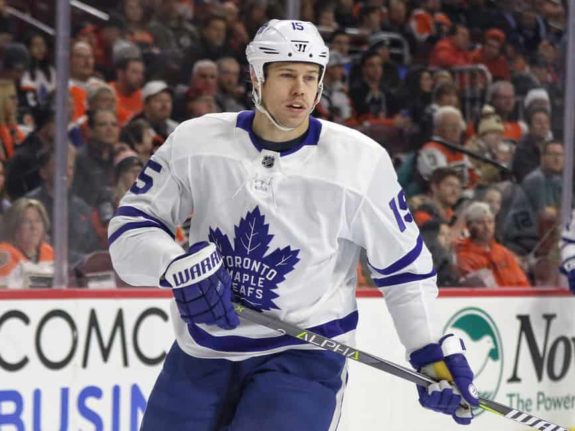 Well, Matt Martin and Nikita Soshnikov are two names which immediately come to mind. In Martin, the Leafs boast a rugged and proven depth player who has two years remaining on his current contract – a reality which immediately inflates his asset value. On the other hand, there's Soshnikov. While he's battled a slew of injuries of late, Soshnikov has shown well in his limited time with the Leafs and could very well develop into a top-nine player at the NHL level.
What type of return the organization could fetch for either Martin or Soshnikov remains unclear, however, if they will hold no long-term place within the Leafs future, why not deal one or the other while interest remains high?
While there's no guarantee that the Leafs will make a move at the deadline – at least not one of significance – there are definitely some options when it comes to who should be considered expendable. That said, the Leafs will only be looking to better their roster and likely won't risk their long-term future for a quick postseason push.
Be sure to come back next week for more from the Maple Leafs Round Table, as we'll discuss more issues and topics surrounding the team. For now, let us know who you think the Leafs will make available at this year's NHL Trade Deadline by commenting below.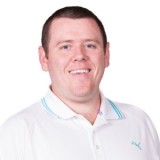 Andrew is in his 8th year reporting for The Hockey Writers covering the Toronto Maple Leafs. He began his broadcasting with CBC's Hockey Night in Canada team as well as being part of their coverage of the 2014 Winter Olympic Games in Sochi. He's the former play-by-play voice of the London Jr. Knights for Rogers TV and currently hosts the Sticks in the 6ix podcast. You can follow him on Twitter at @AndrewGForbes.