In this edition of Toronto Maple Leafs News & Rumors, I'll report some of the activities from the end of Week 1 of the team's training camp. The players seem to be settling into their roles and becoming more comfortable and confident with the makeup of the team and their places within it.
Related: Maple Leafs Radical Trade Rumors: Nylander, Ekblad, Nurse & Subban
Item One: Brodie Says Playing with Rielly Is Easy
Maple Leafs' fans have to hope the team's top defensive pairing is a marriage made in heaven. So far, after one week of training camp, reports are – in fact – heavenly. Head coach Sheldon Keefe has made a few surprise partnerships during training camp; however, this defensive pairing is no surprise.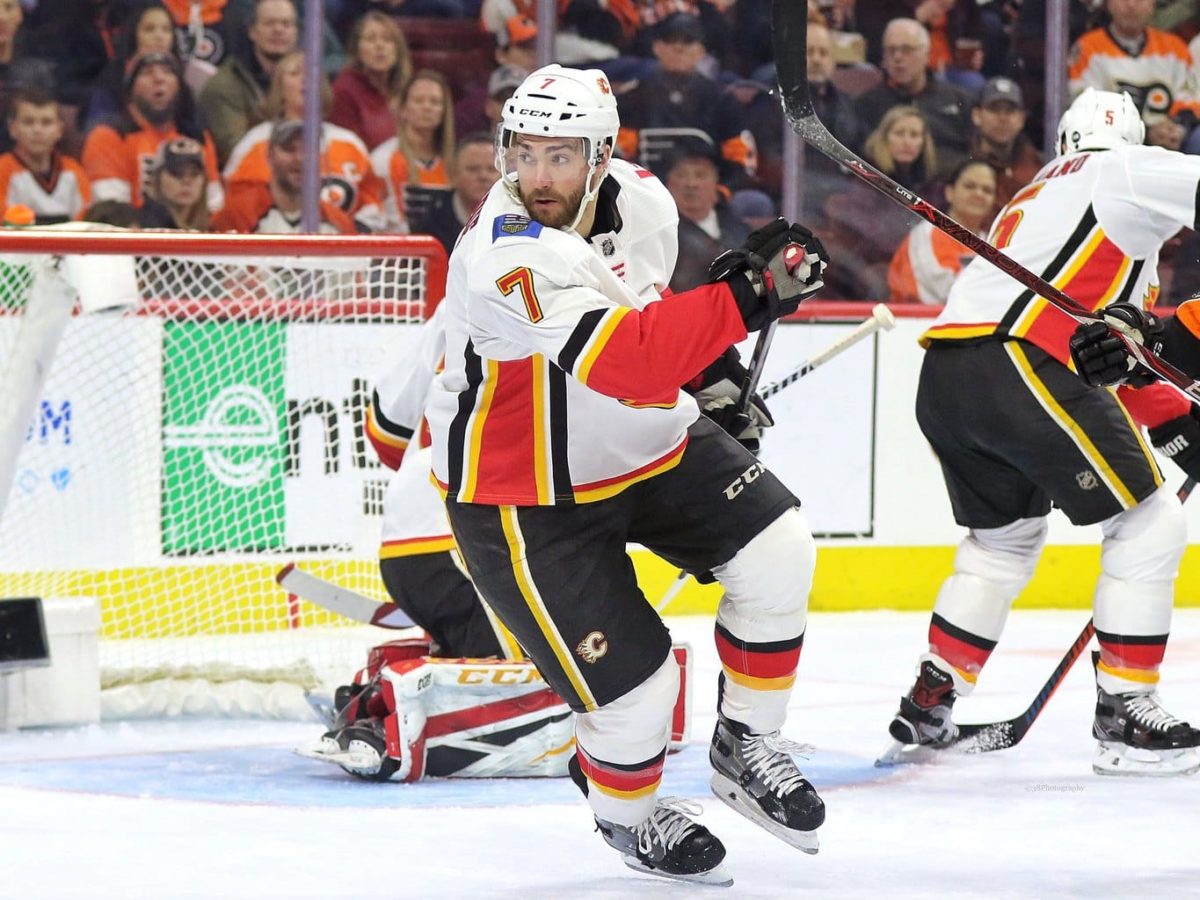 As expected, newcomer T.J. Brodie has been paired with Morgan Rielly during training camp. That was always the expectation. How is it going to work? So far, so good.
When Brodie signed a four-year contract during the offseason with the team, his partnership was arranged. On Saturday, Brodie reported that "It's been going good."
Related: Revisiting the Bruins Trade for Horton
Brodie had plenty of nice things to say about his new partner: "He's (Rielly) an easy guy to play with, he does everything so well that it's pretty easy to read him and he's so skilled, you just let him do his thing out there."
Item Two: No Surprise Here Either, Goalie Michael Hutchinson Placed on Waivers
In another move that was not a surprise, the Maple Leafs placed Michael Hutchinson on waivers. Going into the season, Hutchinson was expected to play with the Toronto Marlies in the AHL or become a member of the taxi squad, so the announcement of his placement on waivers is simply rolling out as planned.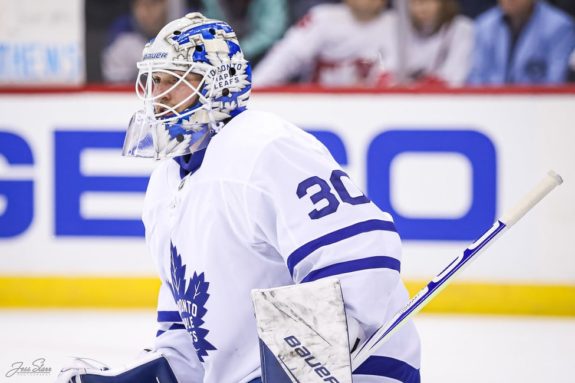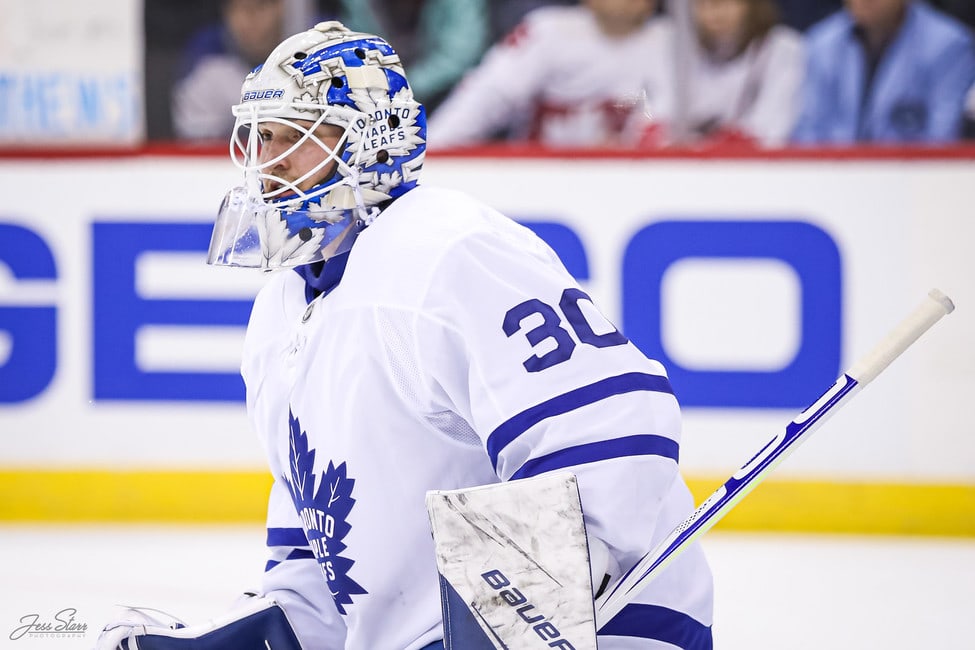 Frederik Andersen will be the starter; Jack Campbell the first backup; and, Aaron Dell signed to become third on the Maple Leafs' goalie depth chart. As long as all the starters and backups stay healthy and play as expected, it's not likely things will change for Hutchinson this season.
Item Three: Wayne Simmonds Excited to Become a Piece of the Maple Leafs' Puzzle
In a word, Wayne Simmonds is excited to become a contributor with his hometown Maple Leafs. He already has one big fan, and that's coach Keefe. Keefe admitted that "I've watched Wayne and have been a fan for a long, long time." (from "Wayne Simmonds excited to add grit to Leafs, Marty Klinkenberg, The Globe and Mail, 08/01/21).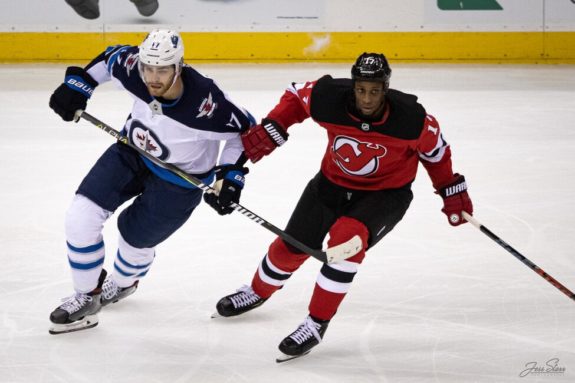 Now that Simmonds signed a one-year contract for $1.5 million in October, he'll join Joe Thornton, Jimmy Vesey, Zach Bogosian, Mikko Lehtonen, Alexander Barabanov, and Brodie as new players signed to boost the organization's chances of winning the Stanley Cup for the first time since 1967.
Simmonds is expected to see a good deal of ice time skating with the second power-play unit and sharing fourth-line minutes with another NHL veteran Jason Spezza and young Russian Barbanov (who's moved over from the KHL). In both these roles, Simmonds is expected to add valuable "grit" and veteran leadership. Friday, Simmonds announced that he's ready to rumble.
Simmonds noted, "The talent level on the Leafs is unbelievable. I think it is second to none in the league, and I think what I bring complements that very well. I signed in Toronto knowing there is a great team and a good possibility to win. That is all you want as a hockey player. Just to be a piece of the puzzle, and hopefully bring a championship to Toronto, is what it is all about."
Item Four: Mikko Lehtonen Looks Good So Far in Camp
Earlier last week, coach Keefe was asked about the faith the organization has put in KHL top defensemen Mikko Lehtonen. Because sometimes European defensemen can face a difficult transition to a smaller North American ice surface, Keefe spoke about speculation Lehtonen might not become a top-six defenseman for the Maple Leafs.
Keefe noted, "We have seen a great deal of him in the KHL. He has had a lot of success there … Even before camp, when he got here early to get work in, he has looked good. He has looked good so far in the sessions we have had. We want to give him every opportunity to get confident."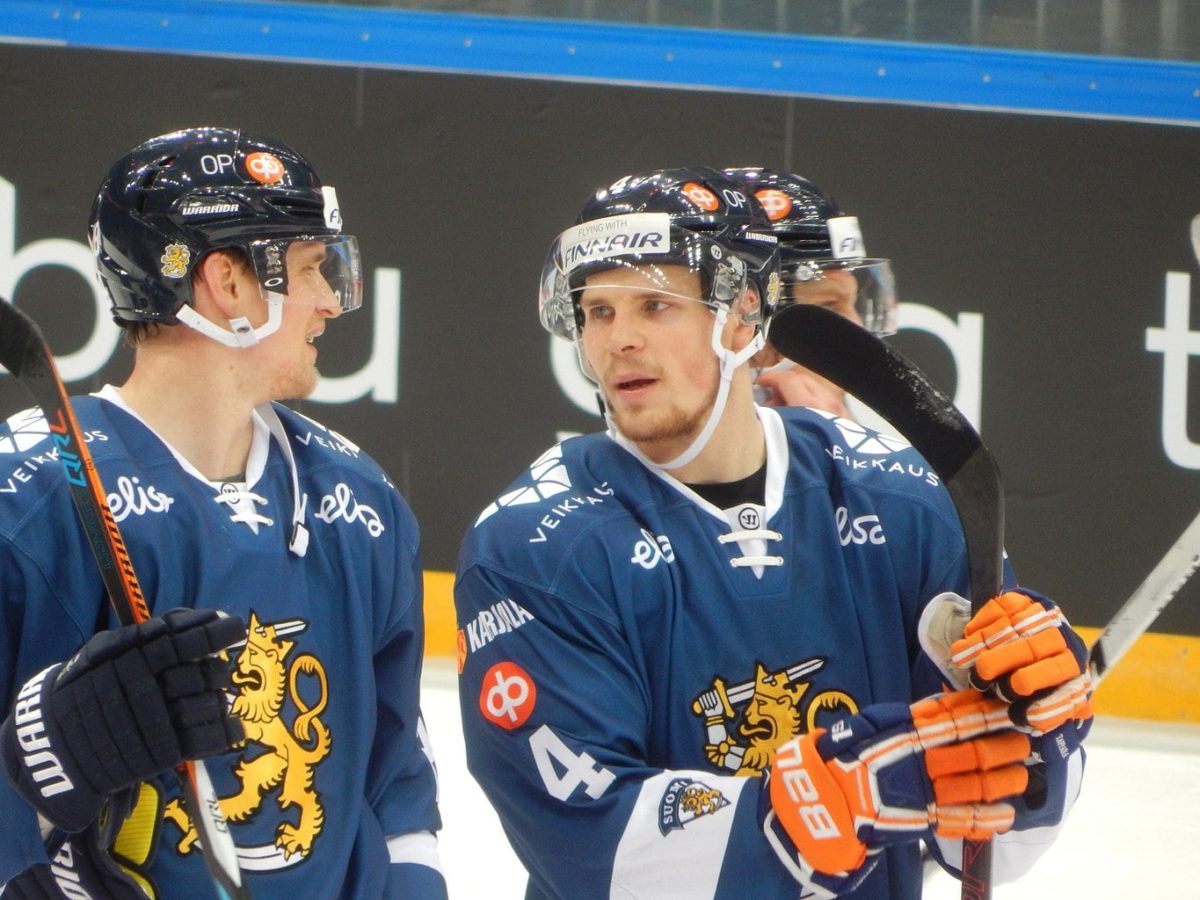 When speaking of the Maple Leafs defense as a whole, Keefe was pleased. "You look at him (Lehtonen), Bogosian, Holl, Dermott, Sandin, Marincin, Liljegren, Rosen — we have great depth here. We haven't made any final determinations. Each day, these guys have to bring their absolute best."
What's Next for the Maple Leafs?
Given, as Simmonds said earlier, the strength of the Maple Leafs' roster this season, there's likely to be strong internal competition and a number of training camp battles fans are not hearing about. I'm certainly interested to see the pecking order that emerges from training camp as the team is shaped for its regular season start.
Given that this unique season contains 56-games squeezed into a shortened time frame, it's likely many players will hit the ice for the Maple Leafs before this season is concluded. Who will they be?
Related: Toronto Maple Leafs: Revisiting the Nazem Kadri Trade
I predict that, given how the season lays out, fans will see surprises from the Maple Leafs' roster. Someone we haven't even had on our radar will pop up to claim a more major spot on the team. If I'm right, who might that be?
There's only three days left before regular season begins.