The Toronto Maple Leafs are different now than in year's past. They are a deeper team. They are a more experienced team. Their play in Games 2 and 3 have proven that beyond any doubt.
With all of that said, the Maple Leafs still haven't proven anything yet. Even if they go on and win Game 4 to go up 3-1 in the series, that still doesn't prove anything.

The Maple Leafs have one goal in mind. That's to win this series against the Tampa Bay Lightning. Then the time will come to worry about the other stuff. Until they win their fourth of this series, no matter how good things look, they haven't proven anything. But to say that these are the same old Maple Leafs is simply no longer true.
The O'Reilly Factor
When we say the Maple Leafs are different, they are different in all areas of the team. Their forward depth is much improved. Their defense is more experienced and better able to handle swings in games. And their goaltending is in good shape even without the services of Matt Murray.
---
Latest News & Highlight
---
What more can you say about Ryan O'Reilly? He paced the Maple Leafs all night in Game 3. He scored a goal, added two assists including on the winner to Morgan Rielly and dominated in the faceoff circle winning 61.5% of his draws. This was despite being dominated in possession by the Lightning all game.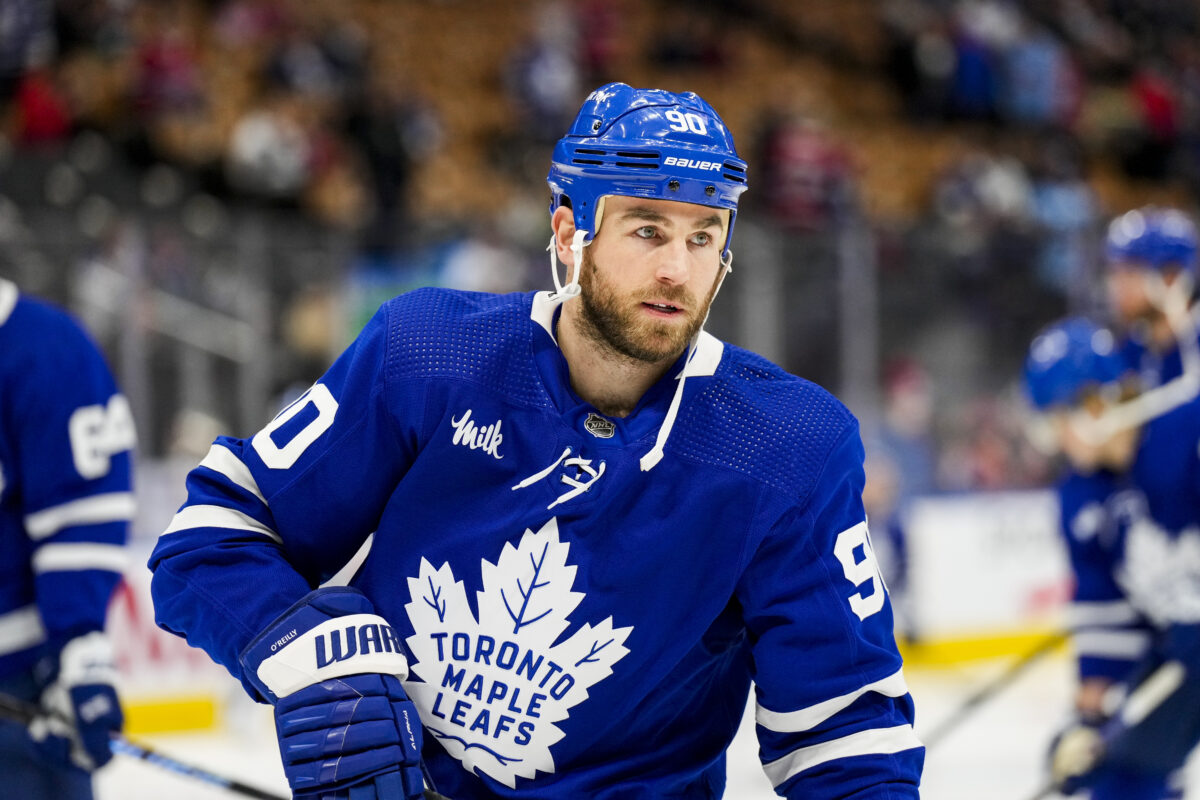 O'Reilly's presence alone make the Maple Leafs different than in recent memory. Putting him on a third line allows them to be balanced in a way they haven't experienced under GM Kyle Dubas. It's no wonder why he made acquiring O'Reilly their top priority at the trade deadline. Having a Stanley Cup champion in your bottom six exudes confidence to everyone else.
Blue Line Back More Stable
The defense and goaltending are in a much better place too. Adding Luke Schenn and Jake McCabe makes this Maple Leafs' blue line different than recent memory.
The Maple Leafs had to find a way to replace Jake Muzzin. Schenn and McCabe bring a shutdown element that was sorely needed for these kind of games. The result so far is Rielly having a great start to this series while having the defensive pairs more balanced.
Then in net, Ilya Samsonov has emerged as the number-one option with Murray unavailable. Trailing 3-2 for most of the second half of Game 3, he shut the door on the Lightning to allow his team to get a late tying goal. He finished Game 3 with 36 saves.
Now We'll See If They Can Finish
After an awful Game 1 which saw the Maple Leafs get booed off of their home ice, they have responded in the best way possible. They secured a convincing win to even the series. They then completed a comeback for a win in a game they would have lost in year's past.
The Maple Leafs have been up 2-1 in a series. They've been up 3-1 in a series. They were in overtime one goal away from advancing while up 3-1 in a series.
We will start to see if these different Maple Leafs are good enough to finish the job starting Monday night in Game 4. They can't continue to get dominated in possession like they did in Game 3 and expect to win games.
You Might Also Like
No matter what happens from this point forward, the only thing that matters is did the Maple Leafs win the series. Being up 2-1 in the manner in which they've done it shows they are different. But being different only matters if the end result is different than before.
Until the Maple Leafs get to four wins, they have proven nothing even if they look better to the naked eye so far.