I actually won't be surprised if Alex Pietrangelo signs with the Toronto Maple Leafs. I'll continue to smack my head against the wall and try to pick my jaw up off the ground, but I won't be surprised.
Related: What Mats Sundin Meant to Toronto Hockey
A Pietrangelo signing will actually follow the Kyle Dubas game plan to a tee. This general manager loves to sign the big names, while completely forgetting an NHL franchise needs at least 18 skaters and 2 goalies. I'm serious, let me repeat: 18 skaters and 2 goalies.
It's hard to fault Dubas for the $40 million-plus spent of four forwards. These are good players who were going to get paid. But too much of a good thing has killed Toronto's cap situation. It's a tough lesson to learn, but you could give Dubas an early pass for his mismanagement of the cap and forgetting he actually needs 20 players. However, if he somehow finds $9 million to sign another big name, well, as the saying goes, "fool me once…"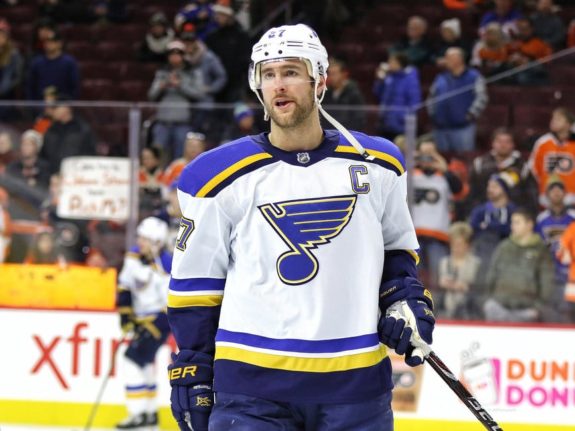 If Pietrangelo hits the free-agent market, make no mistake – he will be making north of $9 million. That's P.K. Subban money, and $1 million more than Jacob Trouba and Thomas Chabot. Yeah, I would say he is worth more than those guys.
There are Leafs' loyalists wishing for a hometown discount to bring the King City boy back to the GTA. Don't hold your breath. His wife is from St. Louis, and like her sister, she was a St. Louis Rams cheerleader. I'm sure the family has a different colour of blue in their veins. Please scratch the hometown discount. If Pietrangelo is leaving St. Louis, he will get paid.
Simple Math
So let's stick with the $9 million for Pietrangelo. Let's also assume that the core four are untouchable, as we are led to believe. Get out your calculator, kids, and follow along. Add that $9 million Pietrangelo contract to the $11.634 million for Auston Matthews, $11 million for John Tavares, $10.893 million for Mitch Marner, and $6.962 million for William Nylander. That's around $49.5 million for five players.
Did I mention you need 18 players and 2 goalies?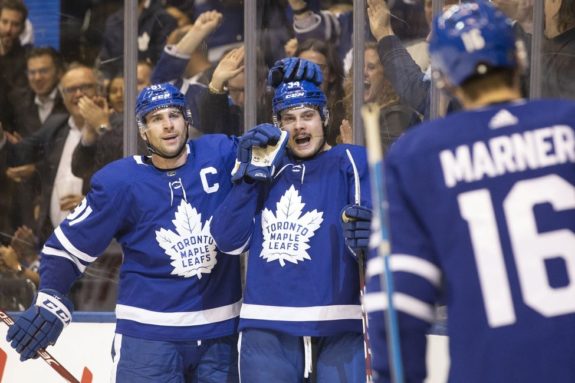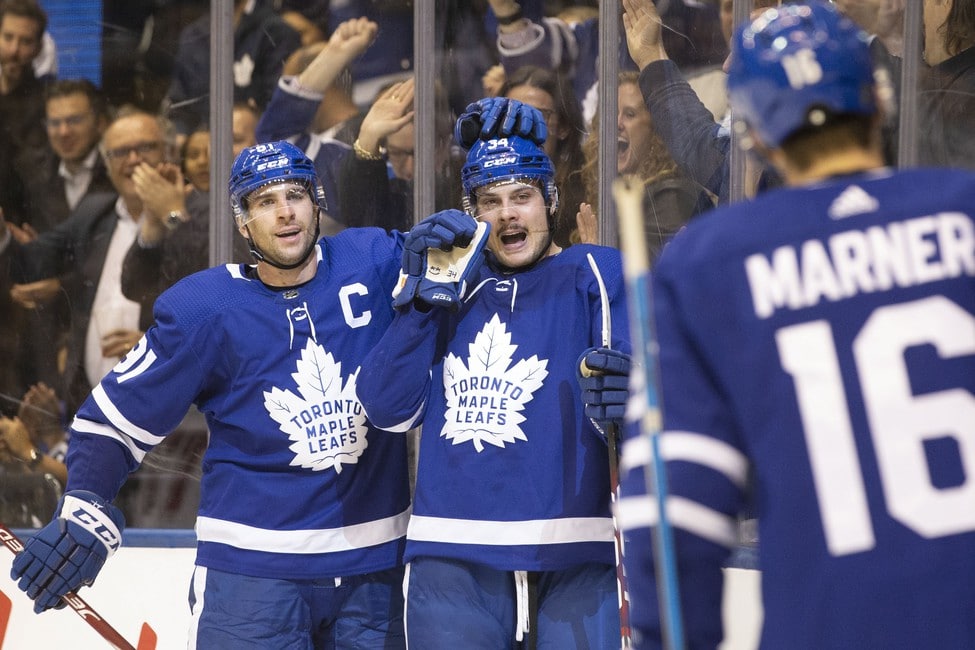 The salary cap is $81.5 million, which leaves around $32 million for the remaining 15 players. That is roughly $2.1 million per player, hmm, that's not too bad, right? Wrong, Jake Muzzin signed an extension for $5.625 million, while Morgan Rielly and Frederik Andersen both make $5 million. That leaves the Maple Leafs with $16.3 million for the remaining 12 players needed, or $1.365 million per player.
There are still some of you doubting where I'm going with this. The Maple Leafs would be lucky to have $1.3 million budgeted to fill some of those positions. They don't. Let's add Alexander Kerfoot's $3.5 million and Andreas Johnsson's $3.4 million. Now we are down to just under $9.5 million for the remaining 10 spots. No problem, right? I'm sure they will find 10 Jason Spezza-like players who are willing to take the league minimum to play in Toronto.
This is a Realistic Plan
This plan also means the 20 Leafs players will have to call up Thetis for a trip to the River Styx where they can take the Achilles plunge. There is simply no money to pay another player if someone should get injured. Although, there may be a Zamboni driver around who could sub in.
Related: Then & Now – Maple Leafs All-Time Centers
This plan sounds totally realistic. In fact, I may have talked myself into it. Go get Torey Krug and Taylor Hall, too. Forget about the other positions on the team. You only need one line, right? What did they call it? Oh right, the atomic bomb line. Boy, what a bomb. The Leafs tried that – playing five to eight players and let the others sit on the bench and have a front-row seat to yet another first-round playoff exit. The only bad mistakes are the ones you don't learn from. The question remains, have the Maple Leafs learned?
---
---