The Toronto Maple Leafs meet the Vancouver Canucks tonight in their second of three games in a row. During Thursday's game, Jason Spezza helped the Maple Leafs ring up a 7-3 victory over a road-weary opponent. How will the teams fare tonight with the Canucks having a bit more rest?
Related: Maple Leafs Nylander Is Giddy About Simmonds' Partnership
In this edition of Maple Leafs News & Rumors, I'll share some of the news emerging from the team, including roster moves in preparation for this game. As well, I will discuss Auston Matthews' hard work and dedication as an NHL player. He's certainly establishing himself as elite. In addition, I'll debunk what seems to be a hot rumor that the Calgary Flames' Sam Bennett is a desired commodity by the Maple Leafs' organization.
Item One: Is Auston Matthews Still Honing His Shot?
Auston Matthews is on a six-game goal-scoring streak, with eight goals and 12 points in 10 games this season. He wants more!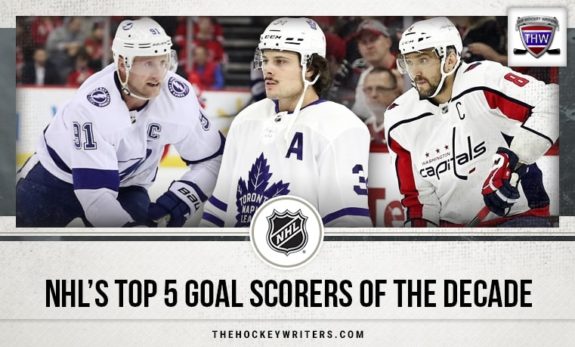 No wonder Matthews is becoming an elite NHL player. After practice on Friday, quick-release Matthews remained on the ice still working on his shot. He's already one of the NHL's best shooters and he probably has a quicker release than any other player currently playing hockey – anywhere. 
Matthews' head coach Sheldon Keefe is as impressed as anyone. Keefe noted, "You can't put limitations on players of his caliber, both in the sense that he has elite talent and he has elite drive to be great." (from "Matthews goes to work, Lehtonen in for Dermott and Leafs' fourth line gets another shot," Terry Koshan, Toronto Sun, 06/01/21).
Related: The Ice Rink: A Brief History
Keefe added, "Whether it's off-season, or in-season, he wants to get the reps. We know the dangerous weapon that he has, but I don't think he gets enough credit for the fact that he scores in so many different ways, different types of shots, far away from the net, close to the net, rebounds, tips. That's probably most impressive."
Item Two: Why the Maple Leafs Aren't Interested in Sam Bennett
I have to admit I'm not buying the veracity of this rumor for a second; and, even if Kyle Dubas is showing some interest, it's just because it's his job to kick tires. But rumors abound that the Maple Leafs are interested in the Calgary Flames' Sam Bennett.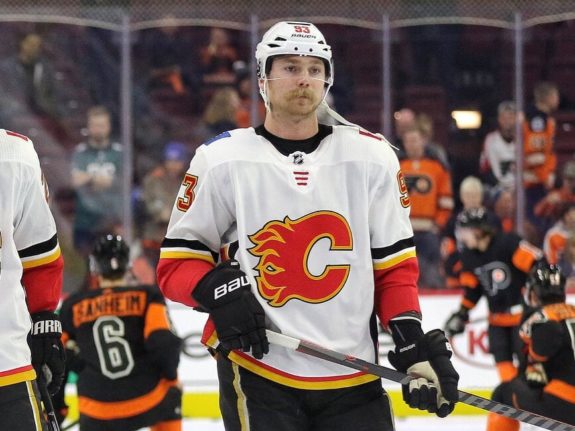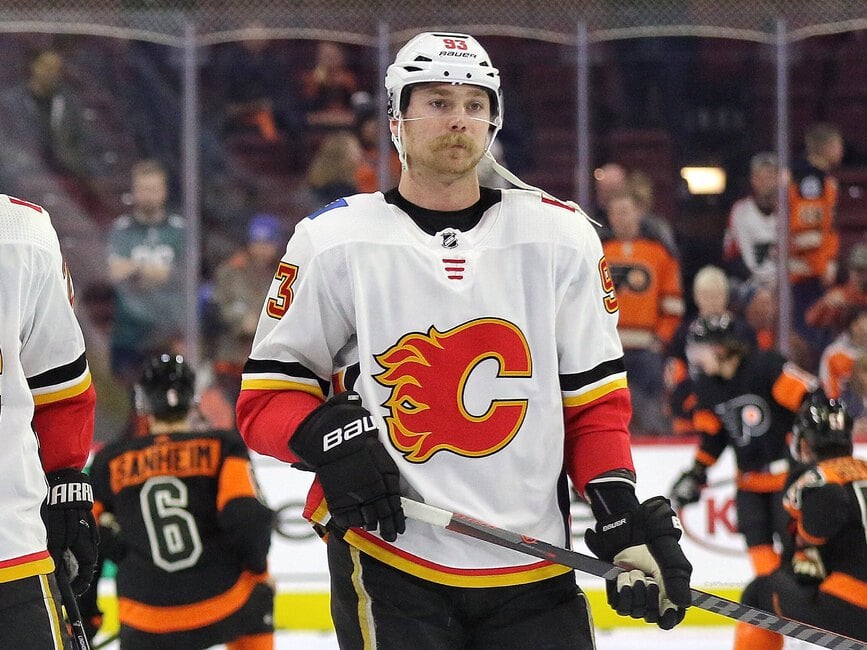 Simply stated, I believe they're overblown. That's my call, but I'm not a hockey insider and I might be wrong. Still, when I look at the logic of trading away from this season's team that is currently first in the NHL's North Division, I can't see where it makes sense. Here's why. 
After being chosen fourth overall during the 2014 NHL Entry Draft (ahead of William Nylander who was chosen eighth), Bennett has never lived up to expectations. He had a single 30-point season in 2015-16; and, granted, he has a history of playing well during the postseason. I chalk that up to the fact that I believe his brand of hockey it tolerated more during postseason play. During the regular season, the way he plays would draw a lot of penalties because things are called more closely.
Bennett is coming off a 2019-20 season where he scored only 12 points in 52 games. The Maple Leafs have depth players signed for NHL league minimum contracts who could do that if they played more regularly – Travis Boyd for example. In addition, Bennett is signed to a contract for $2.55 million that expires after this season. Dubas likes contracts with term, and Bennett's contract doesn't have it.
So far this year, Bennett's scored a single assist in nine games averaging more than 13 minutes of time on ice. (Again, compare him to Boyd, who's played three games, averaged about nine minutes a game, and has four points.)
If the Maple Leafs did trade for Bennett, they then would face dealing with his upcoming RFA status, which would be led by his agent Darren Ferris. Given that Dubas has been through that situation with Ferris before – who's also Mitch Marner's agent – do you want to go there?
Related: NWHL Season Canceled Due to Covid (Again)
Finally, why would the Maple Leafs go through all that just to have an additional forward to protect during the upcoming Seattle Kraken expansion draft? My logic tells me this one isn't happening.
Item Three: Frederik Andersen Gets Start Against the Canucks
In what is no surprise given the Maple Leafs' backup goalie situation, Frederik Andersen will get tonight's start in goal against the Canucks. That would mark his second straight start against Vancouver. He stopped 16 of the 19 shots he faced in Thursday's 7-3 win.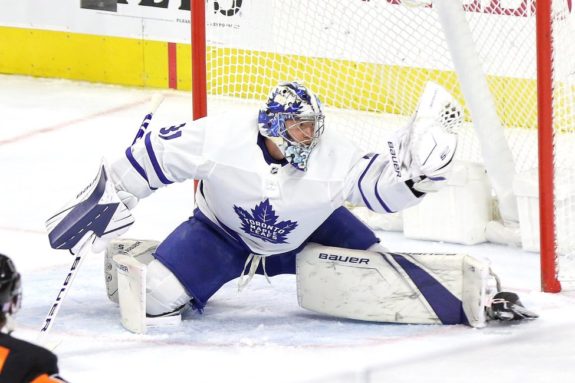 To date on the season, Andersen now has a 6-2-1 with a goals-against-average of 3.01. All that seems positive, but his .888 save percentage tells a different story. Notoriously a slow starter – regardless of whether an NHL season starts in October or January it seems – Andersen isn't turning the page on that career habit. On paper, the Canucks look beatable and are also in the midst of a long Eastern road swing. Still this is NHL hockey and Andersen needs to be on top of his game.
Item Four: Mikko Lehtonen Gets Another Chance in the Lineup
The Maple Leafs have been patiently waiting for Mikko Lehtonen to become more comfortable with the NHL game. With Travis Dermott out with a leg injury, Lehtonen will draw into the lineup for the Canucks' game.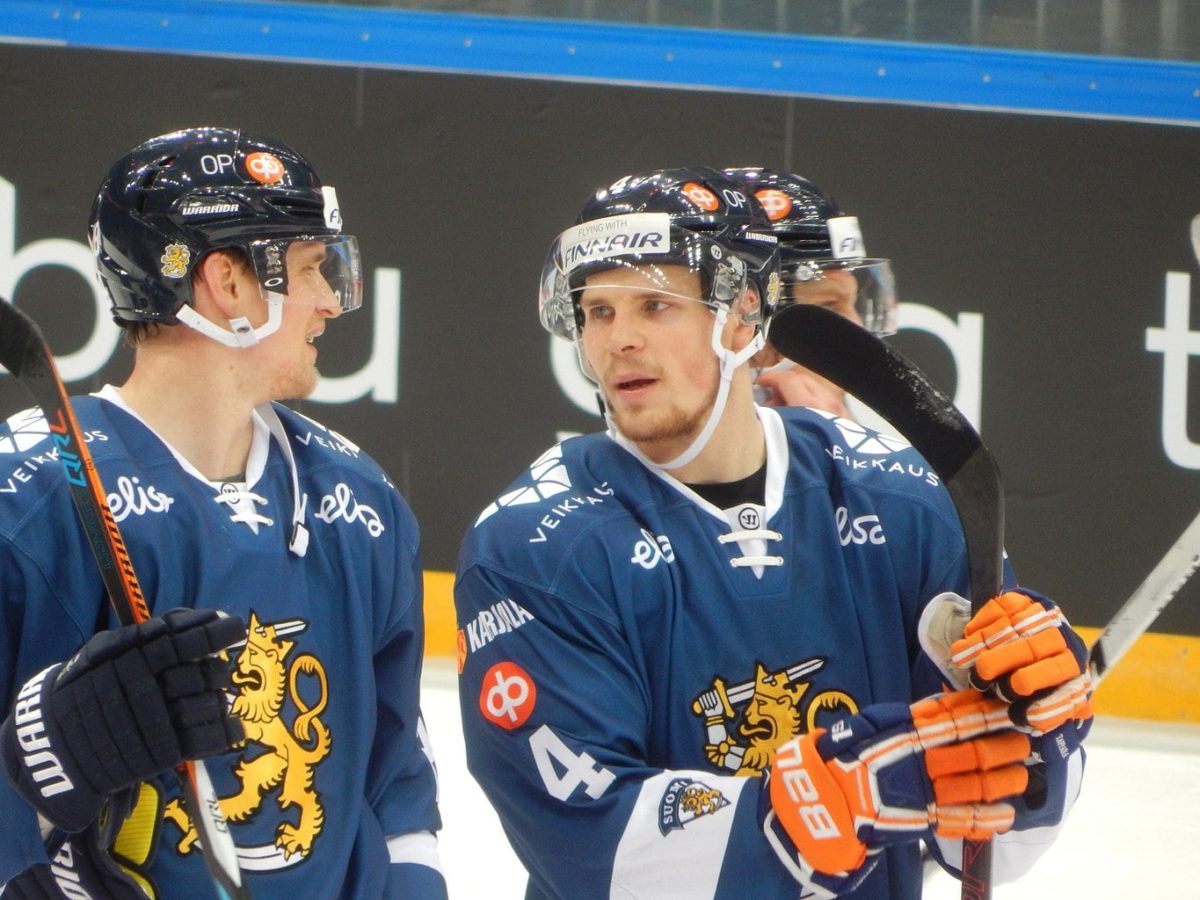 Lehtonen's been in and out of the lineup, but he's played in half of the team's last eight games. He might stay in for a while if Dermott's leg isn't improved. However, there's also been a lot of news and commentary recently about Rasmus Sandin's lack of playing time. Is it possible then that, if things go too slowly with Lehtonen's transition from the KHL to the NHL, that he might be challenged for ice time from Sandin soon?
What's Next for the Maple Leafs?
Four NHL games today have been postponed because of COVID-19 issues. That's scary. There's no doubt that the NHL's head office and each NHL team is doing its best to be both safe and healthy. I'm watching the situation carefully. It seems the vaccination is having an impact on the total number of cases, but it's a slow and difficult fight. None of us are done yet.
Related: Tkachuk Shows His Ignorance Discussing Maple Leafs' Campbell Injury
I personally wish each team success with their safety protocols.
---
---
The Old Prof (Jim Parsons, Sr.) taught for more than 40 years in the Faculty of Education at the University of Alberta. He's a Canadian boy, who has two degrees from the University of Kentucky and a doctorate from the University of Texas. He is now retired on Vancouver Island, where he lives with his family. His hobbies include playing with his hockey cards and simply being a sports fan – hockey, the Toronto Raptors, and CFL football (thinks Ricky Ray personifies how a professional athlete should act).
If you wonder why he doesn't use his real name, it's because his son – who's also Jim Parsons – wrote for The Hockey Writers first and asked Jim Sr. to use another name so readers wouldn't confuse their work.
Because Jim Sr. had worked in China, he adopted the Mandarin word for teacher (老師). The first character lǎo (老) means "old," and the second character shī (師) means "teacher." The literal translation of lǎoshī is "old teacher." That became his pen name. Today, other than writing for The Hockey Writers, he teaches graduate students research design at several Canadian universities.
He looks forward to sharing his insights about the Toronto Maple Leafs and about how sports engages life more fully. His Twitter address is https://twitter.com/TheOldProf