Following a tradition that seems to be part of being a Toronto Maple Leafs fan, there's a new "Whipping Boy" in town, and that's the team's top defenseman, Morgan Rielly.
Whipping Boys Are a Maple Leafs Tradition
Maple Leafs fans have a history of focusing their anger and frustration on one player, and often they are defensemen, although there are exceptions.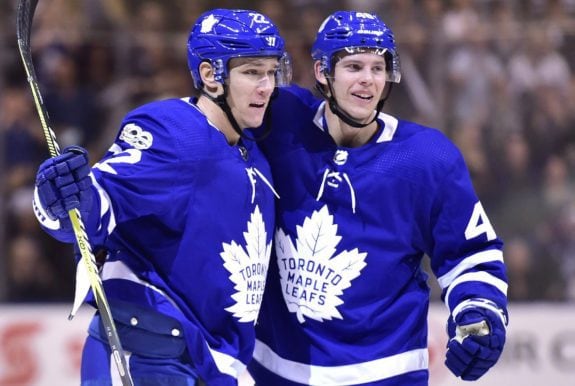 Since Auston Matthews, Mitch Marner, and William Nylander became the core of the team, many players have worn the thorny crown. In recent memory, Jake Gardiner and his one-time defensive partner Nikita Zaitsev were targeted. Both had a knack for making mistakes that seemed to happen at the worst moments and usually ended up in the back of the net. Both have since left the team and are not remembered well.
Related: Ex-Maple Leafs' Defenseman Jake Gardiner: Where Is He Now?
More recently, Jake Muzzin and the down-and-up-again Justin Holl were added to the list. However, some forwards have been targeted as well. One was the "soft" Nylander after his contract holdout. He was followed by the "greedy" Marner, and John Tavares has also taken some turns. His problems seem to alternate between his age, speed, and contract.
Morgan Rielly's Turn
Since his return from a knee injury suffered in a collision with Kyle Palmieri of the New York Islanders on Nov. 21, Rielly has struggled to find his game. In nine contests since he returned to the team, he has three points, all assists, and a minus-5 rating. At five-on-five, Rielly has been on the ice for four goals for and seven goals against. 
---
Latest News & Highlights
---
This has made Rielly the latest Maple Leaf to face the wrath of fans. In a recent poll on MapleLeafsInsider.com, people were asked: "Should the Leafs look at trading Morgan Rielly?" Most replied yes (53.2 percent).
Rielly's Play Since Returning from Injury
Because of the flack, we decided to look a bit deeper into Reilly's game stats. As far as plus/minus goes, in his first game back, a 6-3 loss to the lowly Coyotes in Arizona, he was a minus-3. In his next five games, Rielly went zero, plus-1, minus-1, plus-2, and plus-1. He was only a minus in one of five games. However, in his last three, he's been a minus-1, minus-2, and minus-2. He's played better.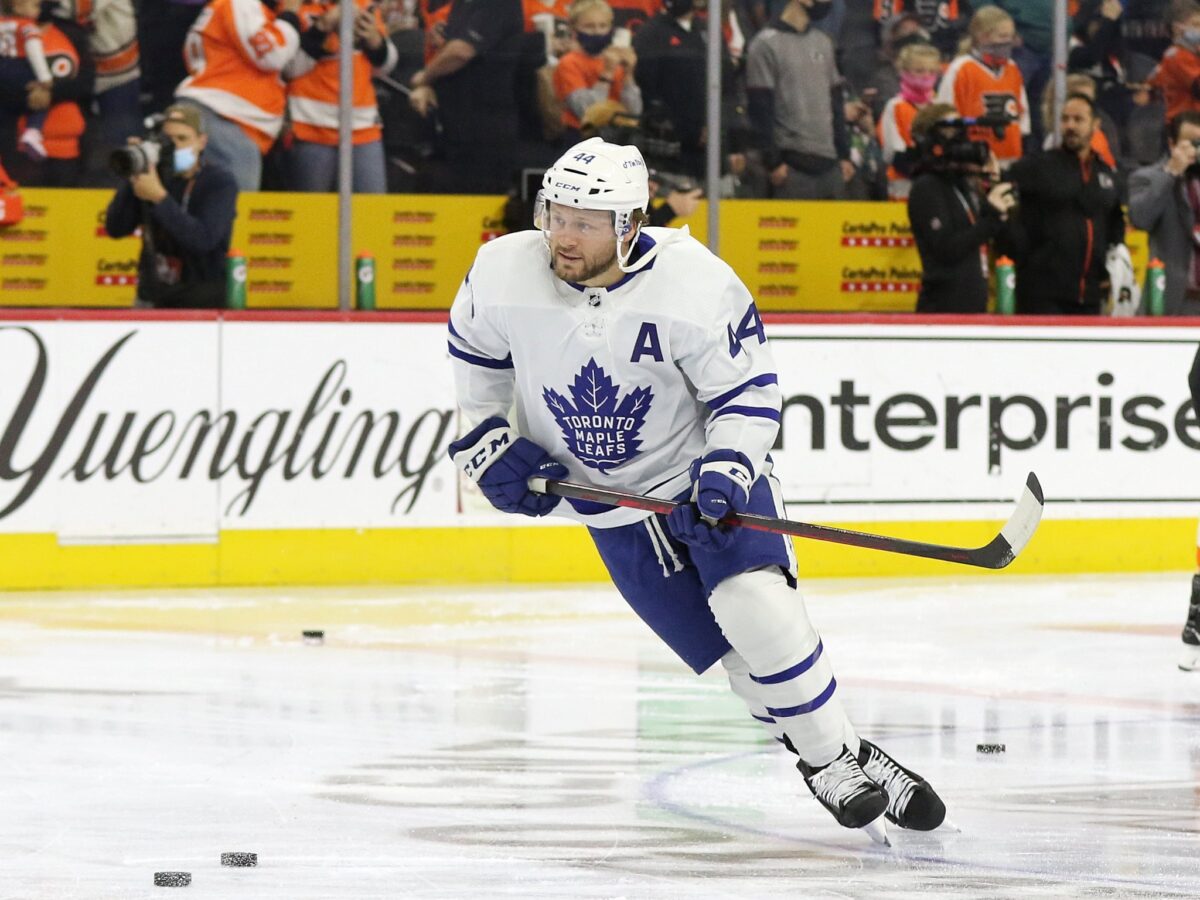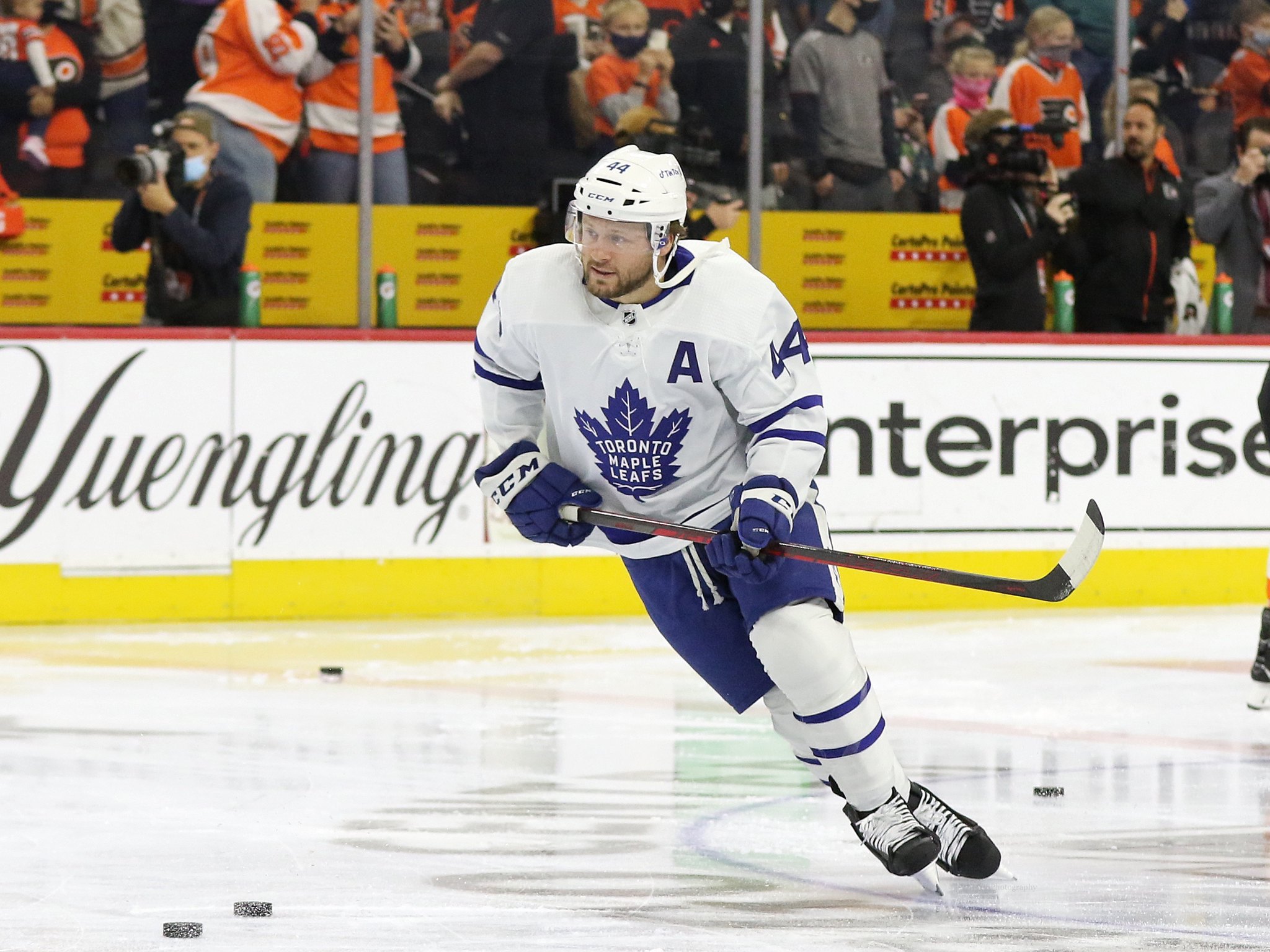 If we look at Rielly's underlying five-on-five statistics in the nine games since his return, according to NaturalStatTrick.com they look like this:
| | |
| --- | --- |
| Statistic | Percentages |
| Shot Attempts | 51.2% |
| Shots | 56.7% |
| Scoring Chances | 51.6% |
| High-Danger Chances | 47.0% |
| Expected Goals | 50.9% |
(Note: Anything above 50 percent is a positive and anything below 50 percent is negative.)
His 47 percent for high-danger chances breaks down to 31 high-danger chances for and 35 against. That makes sense. Rielly is a skilled player who relies on his skills.
Related: 2013 NHL Entry Draft: Where Are They Now?
It sometimes takes a little longer for skilled players to get their timing back after an injury. Rielly's strengths are his speed with the puck and his passing ability. It is understandable that his speed would be off a bit after a knee injury. It is also understandable that a player's timing on his passes would be off after a long layoff without on-ice practice. 
Those skills will come back.  
Rielly's Play by the Eye Test
By the eye test, the two areas where Rielly appears to be struggling are turnovers (failing to click on his passes) and getting caught up ice. These issues are also related to timing, decision-making, and lack of speed in getting back to cover an error. All three problems could easily relate to a player missing an extended period. 
The rest of Rielly's statistics, while not as high as his usual numbers, are still on the positive side.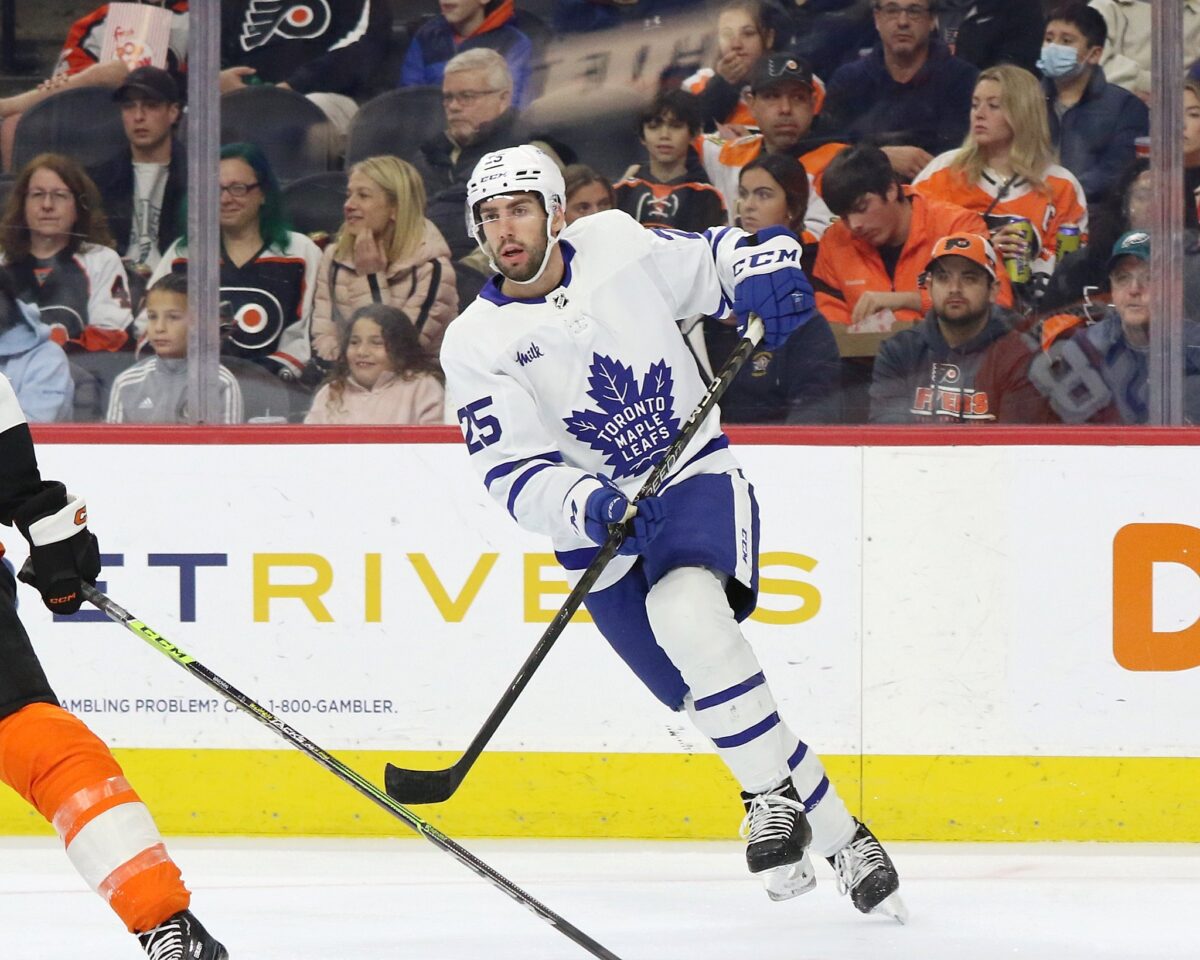 Of note, head coach Sheldon Keefe paired Rielly with Conor Timmins, who has only played 55 NHL games. Timmins' strengths are his play with the puck; however, in his young NHL career, he still has defensive weaknesses to work out.
Partnering Rielly with Timmins was probably not one of Keefe's best decisions. In fact, in preparation for Tuesday's game against the Florida Panthers, the coach has chosen to play Timothy Liljegren with Rielly, while Jordie Benn was practicing with Timmins and Rasmus Sandin did not practice.   
Trading Rielly Is Crazy Talk
As noted, some fans have suggested that the Maple Leafs should trade Rielly or that the team is somehow worse when he's on the ice. That's crazy and untrue.
Related: Maple Leafs in a Tough Spot with Defenseman Morgan Rielly
I recently argued that Rielly is the Maple Leafs' best defenseman and one of the top defensemen in the NHL. He isn't going anywhere. He's also coming off an injury and doesn't deserve to be the Maple Leafs' new whipping boy.
[Note: I want to thank long-time Maple Leafs fan Stan Smith for collaborating with me on this post. Stan's Facebook profile can be found here.]
---
---