In this edition of Toronto Maple Leafs News & Rumors, I'll introduce the team's signing of veteran goalie Martin Jones. I'll also share what might be the potential impact of his signing on the team's goaltending situation, as well as share the team's recent history of acquiring third goalies.
Second, after watching Maple Leafs' fans circle back on Kyle Dubas, I'll ask the question that pops into my head immediately when comparing Erik Karlsson to John Klingberg. When comparing Karlsson's $11.5 million salary with Klingberg's $4.15 million, will Karlsson's performance this season be three times more valuable than Klingberg's?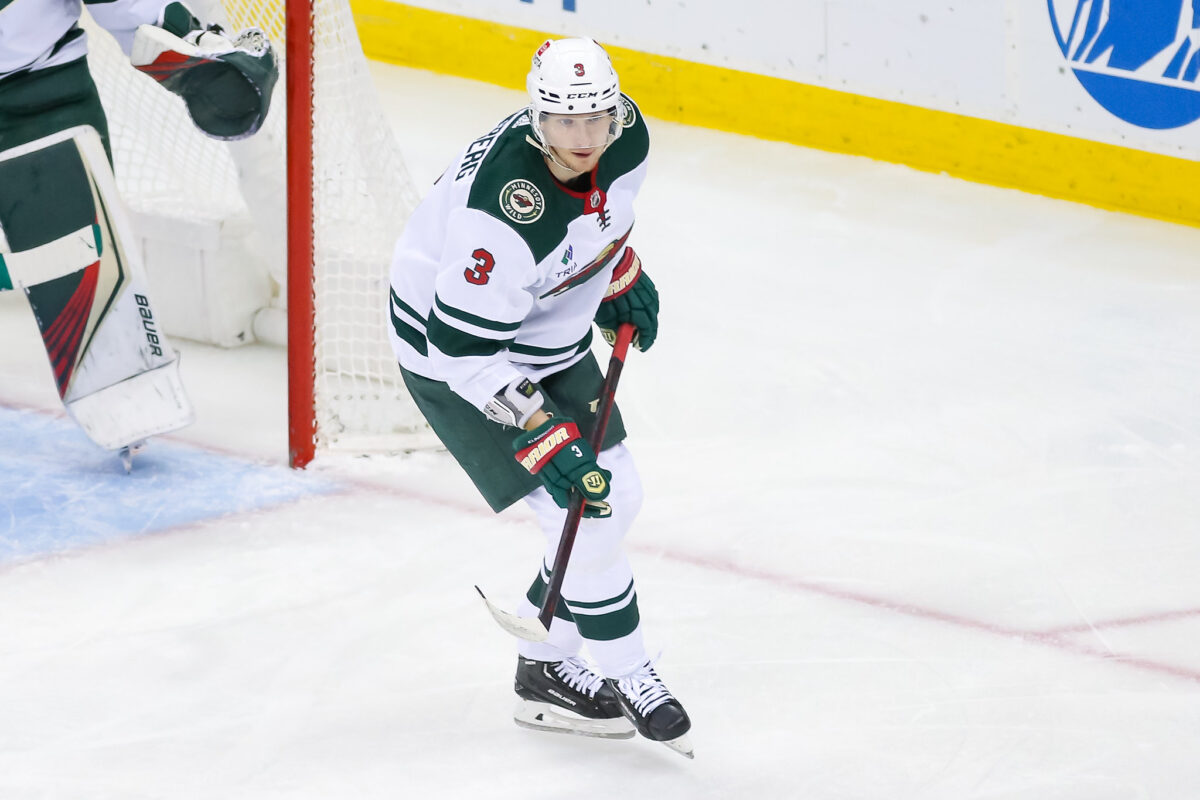 Third, and finally, I remember fondly two departing players – Michael Bunting and Alex Kerfoot. I'll especially miss Bunting's presence on the ice and with the team, and wish him well in Carolina.
Item One: Martin Jones, Now What with Joseph Woll?
Yesterday, as Maple Leafs' fans know, the team signed veteran goalie Jones. Jones, who's 33 years old, brings a wealth of experience to the team's roster. Throughout his NHL career, he's put together a solid record, with 225 wins, 163 losses, 35 ties with a .905 save percentage and a 2.71 goals-against average. 
Related: Revisiting Canucks' Trades for Motte, Highmore & Lammikko
Recently, he's had his ups and downs, but he's generally considered a solid goalie. His addition to the team provides valuable depth and a potential option to challenge Justin Woll for the backup position behind Ilya Samsonov.
However, signing Jones shakes up what I thought was a settled goaltending situation heading into training camp. The move by general manager (GM) Brad Treliving to bring in Jones on a one-year deal worth $875,000 has to be an attempt to shore up the team's goaltending depth and provide insurance in the crease.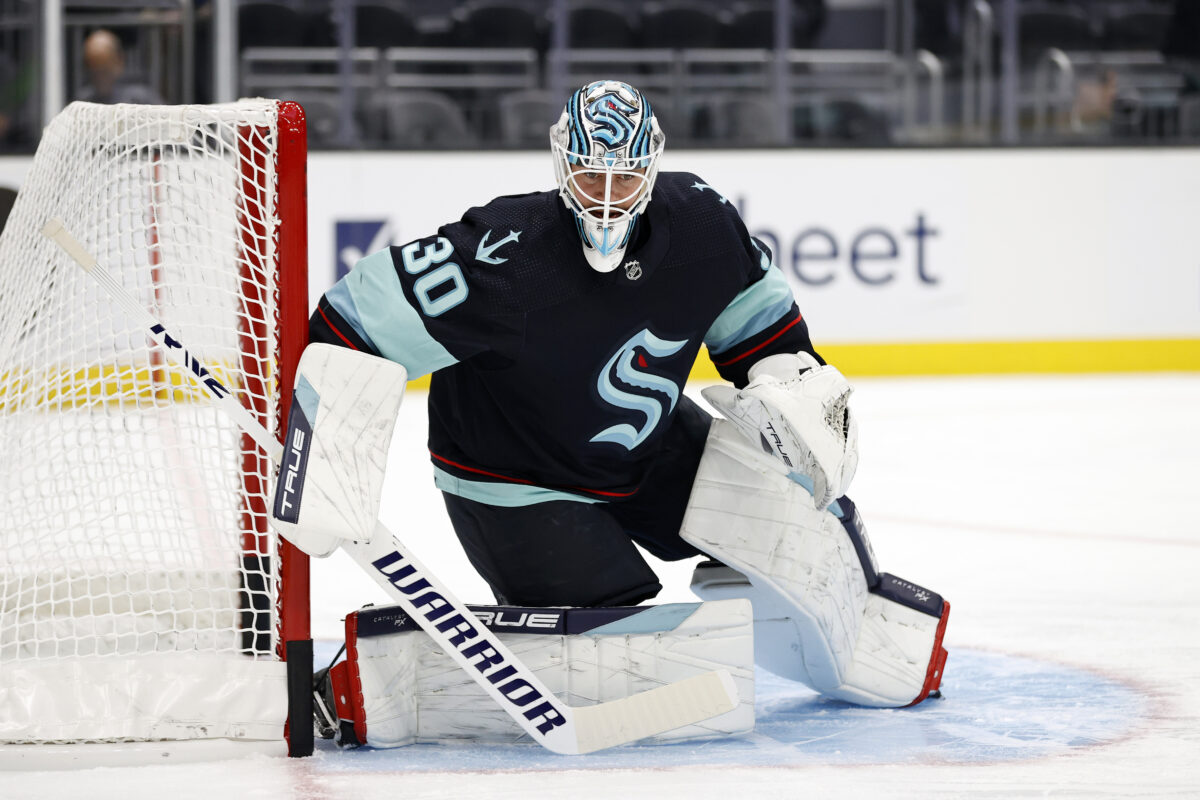 I thought the goalie twosome for the upcoming season would consist of Ilya Samsonov as the starter and Joseph Woll as the backup. And, maybe it will still be that way. Both goalies had looked good last season, and the plan made sense in terms of both skill development and salary cap sense. However, unless Treliving believes he can move Jones through waivers, it makes no sense financially. [I just don't think Jones will pass through waivers in October.]
Could it be that Jones had no other choice out there than to sign with the Maple Leafs? It sure seems like a bargain deal for a veteran goalie. If that's the case, perhaps he does make it through waivers. I can't believe the team would be so fortunate with Woll. I can see a dozen NHL teams jumping to snatch him.
Related: Toronto Maple Leafs Trade Deadline History
As well, Treliving also noted his take on young goalies, which might have played into this move. He was frankly skeptical about Woll's ability to move forward from a strong finish last season to a strong start this season. Treliving's comments in June suggest that he's blinking about his young goalie's ability to maintain the same level of play between two seasons. 
The Maple Leafs have a history of acquiring third goalies. In October 2020, the team picked up Aaron Dell from the San Jose Sharks. Dell was claimed off waivers by the New Jersey Devils shortly after the Maple Leafs acquired him. He never donned the Blue & White uniform. 
Item Two: Is Karlsson Three Times More Valuable than Klingberg?
Regular readers will know that I've been a fan of Kyle Dubas since I've learned how he thinks to put a team together and how he treats his players. By and large, I've liked what he's done to build this team during his tenure as the Maple Leafs GM. I was (kind of) sad when he departed. But, I believed he would land well. He seems to have done that.
---
Latest News & Highlight
---
For me, his recent trade to bring in defensemen Erik Karlsson adds fun to the upcoming season. The trade reflected Dubas's trademark creativity in putting together a complex deal. Fun to see not only how he brought in Karlsson but also divested his team of some poor contracts in the process.
Now this trade in my mind matches Karlsson and John Klingberg against each other. Both are accomplished defensemen; however, they are on opposite ends of the salary scale. There is also no doubt that Karlsson is the more impressive player. His offensive skills earned him a Norris Trophy last season. 
Related: Ex-Maple Leafs Frederik "Goat" Gauthier: Where Is He Now?
But, he's also making a huge salary of $11.5 million. On the other hand, Klingberg also makes a huge salary (to me) of $4.15 million. Doing the math means that Klingberg makes a fraction (about ⅓) of Karlsson's salary. [Specifically, Karlsson makes 2.771 times as much money as Klingberg.] 
The question I want to watch this season is whether Karlsson will prove to be three times as valuable as Klingberg. For my money, it would take a lot to justify the increased investment. Is Klingberg's value-conscious contract a shrewd move by Treliving? Fans should expect both players to contribute offensively, and Klingberg's contract is based on his potential for a bounce-back season. 
I'm hoping for success for both players. However, the salary disparity suggests a more significant difference in on-ice performance than I think we'll see this season. I doubt Karlsson can deliver three times the value when compared to Klingberg.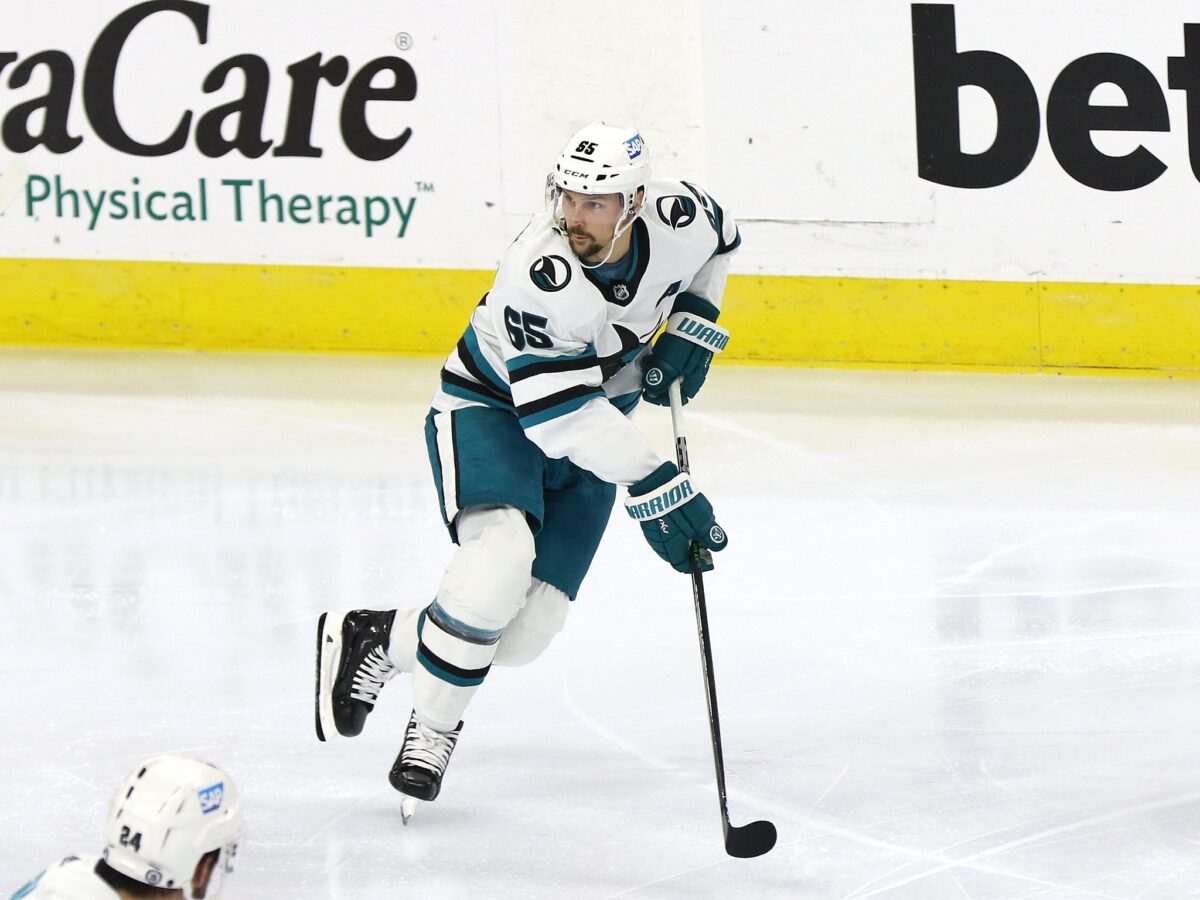 Obviously, there's more to a player's value than just a salary comparison. Intangibles like leadership and an ability to inspire teammates will play roles that go beyond financial measures. If Karlsson leads his team to the Stanley Cup, I'll eat my words.
The upcoming season will undoubtedly provide a fun little story to watch as fans engage in discussions about their teams' achievements and challenges. While Karlsson's salary dwarfs Klingberg's, the true evaluation of a player is multifaceted. It involves a combination of skill, leadership, and the team's overall equation for success.
What's Next for the Maple Leafs?
I'll miss Michael Bunting. In fact, the truth is that I'm going to miss both Bunting and Alex Kerfoot this season. As Maple Leafs fans know, both left in free agency. Bunting moved to the Carolina Hurricanes, and Kerfoot to the Arizona Coyotes.
Bunting did well with the Maple Leafs in his two seasons. He leveraged that good work into a three-year, $13.5 million contract with the Hurricanes. 
Related: Maple Leafs' Michael Bunting: Not Someone to Bet Against
It was fun to watch him develop and perform his greasy little role with the team. He sometimes took it over the top, but you could see the wheels turning. He learned. 

I think he had a much larger hockey IQ than many gave him credit for. I hope one of the youngsters from the Marlies rises up to take his place as part of the team's personality. 
I, for one, will miss him and follow his time in Carolina – it's a great state to live in.