Despite the surprising success of the Toronto Maple Leafs in securing a playoff spot this season (not to mention giving the hot-shot Presidents' Trophy-winning Capitals all they could handle in their first-round series) along with the continuing growth of a deep and plentiful farm system, there remains some significant work ahead for GM Lou Lamoriello, President Brendan Shanahan and the rest of the Leafs organization this offseason.
Maple Leafs Offseason Priority No.1: Fix De-Fence!
The first and most pressing need is, of course, on defense; the current top six is far too soft and defensively porous to deal with the heavy, grinding, tight-checking game that teams inevitably revert to in the postseason.
While the Penguins' 2016 Stanley Cup victory proved that a swift skating and intelligent defense could be used to counter the dump, chase, and cycle game played by bigger, stronger teams like the Sharks, their top six was actually a very versatile, well-rounded group. They were capable of skating the puck out of trouble when necessary, but also willing to defend their end of the rink with tenacity, intelligence and well-timed bursts of physical play. It was a potent mix that stymied the Sharks, frequently making them appear plodding in their efforts to establish any kind of continuous offensive presence in the Pittsburgh end.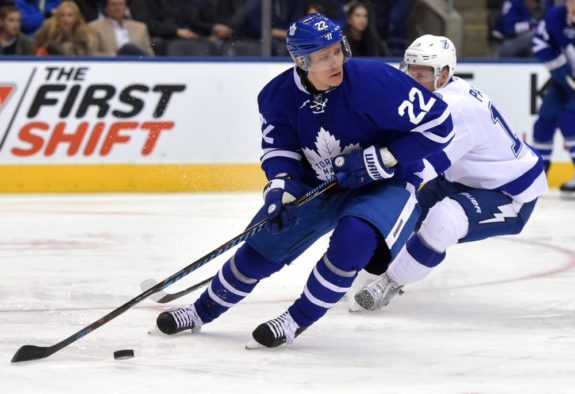 season) and regaining possession/disrupting the cycle once it has been established by the opposition.
It's this area in particular that opposing coaches exploited over and over again to claw their way back into games the Leafs dominated for extended stretches and should have won easily. Instead, like an episode of the Twilight Zone, fans were forced to watch the same excruciating script play out repeatedly, wherein the exhausted, over-matched Maple Leaf defenders desperately chased the play, were drawn out of position and inevitably left some lucky opponent open for an easy tap-in past poor Andersen or Curtis McIlhenny. (This is typically when a certain individual who shall remain nameless throws something at the T.V. and starts shouting in some strange, curse-filled language that freaks out their dog.)
Identifying the problem is the easiest part of the process; all that's required is to find a game on TV and catch the third period in roughly one out of every three games the Leafs played – It will be painfully obvious right around the time the opposing team puts the finishing touches on a 3-goal rally to tie the game and send it to overtime.
And if, by chance, it isn't clear at that point, just wait for the inevitable three-on-one odd man rush that brings overtime to its conclusion when the Leafs are involved. As I said, figuring out where the trouble is isn't exactly a mystery. My young nephew summed it up rather well: "Why don't they do defense?? How come they can't do defense, Uncle?"
Tear it Down, Tweak it…or Leaf it Alone?
It's unclear if management sees the situation on defense as a "tear it down and build it back up from scratch" sort of problem, or rather as a mostly solid group that needs some minor adjustments/tweaking.
For my part, I see it somewhere in between – there are some very solid, and in my opinion, underrated players on the Leafs' back end. Not necessarily foundational pieces, but valuable in their own right and worth hanging onto for the interim until suitable upgrades are either developed by the franchise from within or acquired through other means from outside the organization.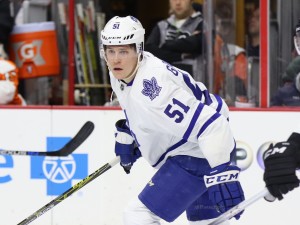 Jake Gardiner, who has been one of the most polarizing players throughout his tenure as a Maple Leaf, finally put it together in 2016/17, taking his game to a new level and establishing himself as the teams' blue line anchor and undisputed No.1 defenseman.
He performed particularly well in the postseason, demonstrating a high level of confidence and playing a positionally sound two-way game, effectively using his superior skating ability and limiting the mistakes/positional breakdowns that plagued him in previous seasons.
Morgan Rielly, long heralded as Toronto's best hope to become an elite, number one defenseman, had a difficult season, performing well below expectations offensively and defensively. Still, he has loads of untapped potential, and at just 23 years old, time is on his side.
Having said that, it is more and more likely that his ceiling is a very good number two defender, who can complement and support a true elite caliber number one defenseman at the NHL level. While this may turn out to be true, I feel compelled to say this: I'm a big fan of Rielly, and I wouldn't bet against him overcoming his struggles this season and taking his game to new heights in 2017-18.
He showed unbelievable heart, courage and determination as an 18-year-old, suffering a horrible knee injury in his draft year but persevering and coming back in time for the WHL playoffs. The Leafs saw enough to draft him with the 5th overall pick in 2012, and while it may have been under a different management group, I'm sure astute men like Brendan Shanahan and Lamoreillo didn't sign Rielly to a multi-year extension at $5 million per season because they felt he couldn't meet their expectations.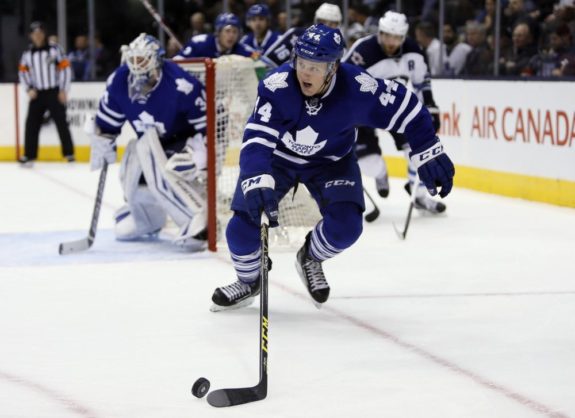 Nikita Zaitsev acquitted himself well as a first-year NHLer, logging heavy minutes as a member of the teams' top four, and showing impressive offensive ability which should only progress as he gets more comfortable with the pace and physicality of NHL hockey.
Connor Carrick had some impressive attributes in his first full season with the Leafs; although he struggled with consistency and confidence, he also gave glimpses of his considerable two-way potential, bringing a physical element and feistiness that was often lacking on the Maple Leaf blue line. If he can harness his aggressiveness and refine his decision-making, he could take a leap forward, possibly, as soon as next season.
The rest of the group, including Polak, Hunwick, Marincin, and Marchenko, are serviceable but have limitations that make them expendable/replaceable, particularly for a team on the rise looking to upgrade their overall profile on defense.
A Blue (and White) Print for 2017/18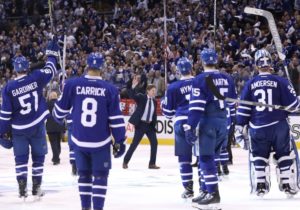 As the Leafs close the book on their exhilarating and surprising 2016/17 season, I'm sure management is reflecting on which players rose to the challenge of playoff hockey and which ones struggled to deal with the intensity and physical demands of playing in the postseason. While it may be inevitable that changes are made during the offseason, this unlikely, patchwork group of defensemen that helped a young, unheralded team full of fresh-faced rookies somehow beat the odds and take the league by storm en route to capturing the Maple Leafs' first playoff berth since 2012, will one day look back on the 2016-17 season with a sense of pride and accomplishment. As well they should.