The latest offseason stories surrounding the Toronto Maple Leafs are focusing on the team's re-signing of Zach Hyman and what will happen with their other second-year restricted free-agent Connor Brown.
In this week's edition of the Maple Leafs Round Table, the panel discusses whether the Leafs will get their money's worth with the Hyman contract, what kind of asset Brown is and whether Auston Matthews' extension in two years will be as hefty as the one Connor McDavid signed this offseason.
What kind of value will the Leafs get from the Hyman contract? Was he worth the money?
Forbes: While the initial thought for some might be that an AAV of $2.25 million over four years might be too much for a player of Hyman's skill set, there's more to this signing than what he tallied in the goal and assist departments.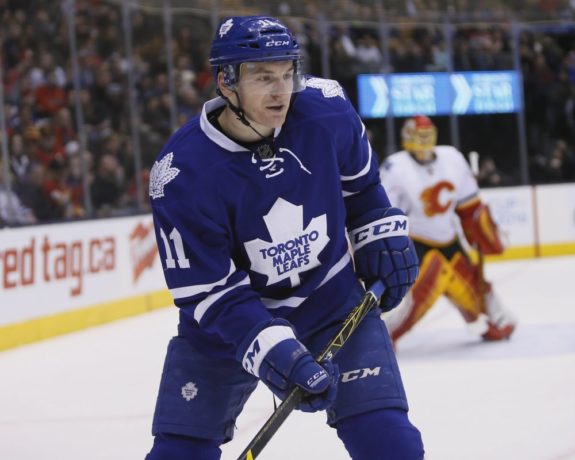 Work ethic, skating ability, penalty-kill prowess and physicality aren't numbers that you can exactly measure statistically speaking – at least not enough to determine what a player is worth. Hyman – who played with Matthews for the majority of the season last year – opened up the ice for his rookie linemate who ended the season as the Leafs' leading scorer. His hard-nosed play on the puck helped jar loose the rubber and granted opportunities for Matthews and Brown or Nylander that might've not normally presented themselves.
He set a Leafs rookie record for most shorthanded goals in a season – helping the team's PK become better systematically and overall within the league rankings. Now take all that into account and suddenly $2.25 million doesn't seem like quite a stretch for a guy who can do all of that and chip in as a depth offensive forward.
Slawson: The Leafs will get great value out of Hyman's new contract if he is able to improve his game on a yearly basis. Playing largely with Matthews and Nylander last season certainly helped, however, Hyman will need to further develop his offensive game if he wishes to stick on the team's first line.
Given the signing of Patrick Marleau and the immense number of prospects chomping at the bit, Hyman will need to progress substantially as his contract unfolds in order to secure his spot within the lineup. So, if Hyman can become a greater offensive threat alongside his uber-skilled line mates, his versatility and work-ethic should make the Toronto, Ontario, native well worth the investment.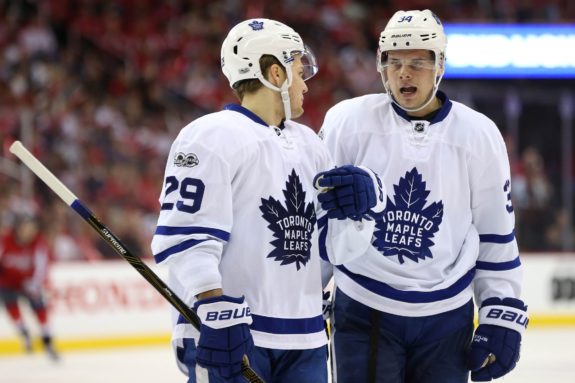 Langridge: While I was a bit surprised that he got over $2-million per year, the term is pretty good for the Leafs. He is one of Mike Babcock's favourite players and, as such, won't be falling out of the lineup anytime soon. He might not be playing with Matthews as much with the addition of Marleau, but he should progress as he gets older.
How important is Connor Brown in the grand scheme of things?
Forbes: Simply put? He's important. No he's not your Matthews or Marner. Heck, he doesn't come close. But he contributed 20 goals and opened up the ice with his speed and puck-moving ability.
The fact is, the offensive awareness and ability is there. Let's not forget that this is a 23-year-old who just four years ago put up 45 goals and 128 points with the OHL's Erie Otters. Think McDavid had something to do with that? Even in his first year with the AHL's Marlies, Brown put up 61 points in just 76 games. The kid can be a force offensively.
The Leafs and Brown will get a deal done – there's really no question about it. Now, if you're asking term and annual salary? Well that's another debate. I could see him getting around $2-million per season on a short bridge-type contract. Something similar to that of Hyman. Regardless of what they come to terms on, Brown is a second or third line player on a young Leafs team that could use scoring littered throughout their lineup.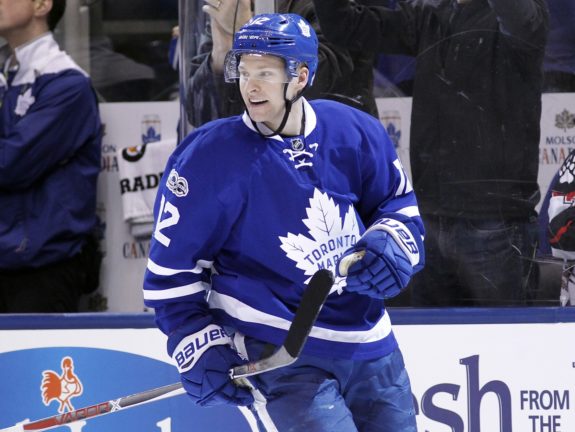 Slawson: Brown is immensely important to the Leafs both now and in the future. Expectations were low for Brown as he battled for a spot within the lineup to begin the 2016-17 campaign. Following two great years in the AHL, Brown had proven himself as a potent and consistent scorer, yet it remained unclear exactly how well he would transition to the NHL game.
Fast-forward 82 games later and he has become a fixture within the Leafs' lineup. A 20-goal scorer in his rookie campaign while averaging just 16:12 per game, Brown quickly illustrated his capabilities at hockey's highest level. As such, signing him to a contract extension has become down-right essential.
Although he could fetch a solid return on the trade market and a number of prospects eagerly await his playing time, Brown's potential remains untapped and, if properly developed, could see the late-round gem develop into a critical depth member of Toronto's future.
Langridge: The only unsigned Leaf right now, Brown would have been the Leafs top rookie in any other season. His 20 goals don't look as impressive when compared to Matthews' 40. The thing is, he shouldn't be compared to Matthews or even Marner and Nylander. He can be a good source of secondary scoring on the third line. The best thing is that if anyone on the top two lines gets injured, Brown can move up and take their place. That type of player is invaluable to any team.
After seeing what McDavid signed for, will Matthews take a cut to keep the Leafs' core together when he's up for renewal? Why?
Forbes: There are a few things to consider with this. What will the cap be in two years time? Will the Leafs look to move Nylander, Brown, or another one of their young players before then? And what other prospects will be up with the big club still on their entry-level contracts – which would obviously change the landscape of how Matthews' next deal would work.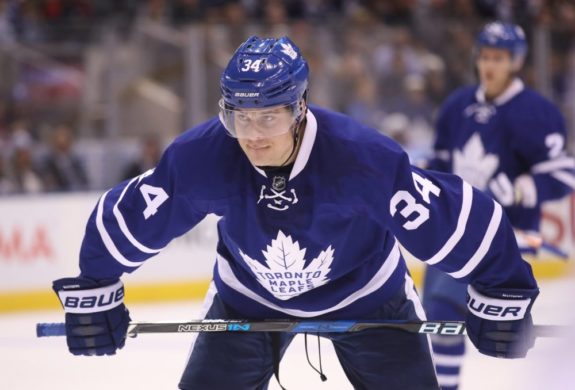 I don't think he will need to take any sort of discounted contract when the time comes for an extension. In my estimation, the Leafs' brass are already looking ahead and making choices based on where they will be in a couple years knowing very well who they will have to extend (Matthews, Marner and Nylander – who is due up a year before the other two).
The cap will have risen. There will be more money to hand out and the Leafs likely won't have guys like Bozak and van Riemsdyk on the roster to worry about. Matthews won't get a max deal – there's never been one in the NHL and likely won't start anytime soon. I could see him landing a deal in the same boat as McDavid with an AAV of around $13 million and you better be darn sure that the Leafs will be locking this kid up for a full eight years.
Slawson: This is an extremely tough question to answer given the fact that Matthews still has two years remaining on his entry-level contract. If Matthews can continue to produce at the high-level which he did in 2016-17, there is no doubt that he will be well worth a contract similar to that of McDavid's.
However, if Matthews' play slips over the next two seasons, the Leafs would then be able to make a strong case against offering a contract of such immense proportions. Now, while it likely won't happen, it remains a distinct possibility which Toronto should allow to play out given their impending salary cap crunch.
Now, if Matthews does develop as expected and continues to demolish the NHL with ease, whether or not he will take a cut to his next contract in order to keep the core together remains to be seen. I think this decision will be made based upon the respective developments of both Marner and Nylander. If both progress as we expect them to and also command huge contracts, I'm sure that Matthews would make the concessions necessary for the leafs to ink both to long-term deals.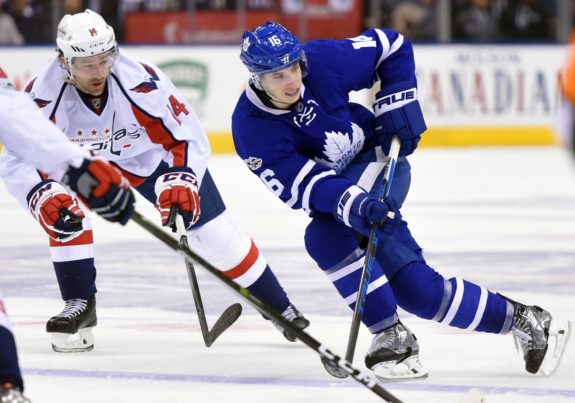 However, if the development of one, or both, stalls entering their contract year, I would expect Matthews to absorb the money previously allotted to his teammates. In short, it is far too early to predict whether or not Matthews would take a pay cut. With that being said, I'm certain that he, like McDavid, would be more than willing to do so if it meant icing a considerably more competitive team.
Langridge: It's hard to say whether or not Matthews will take a pay cut. If he wants to keep the group the Leafs are forming together, he definitely should. It's all on him to make that decision.
While the offseason drags on, be sure to join the conversation with our Maple Leafs' panel of Brett Slawson and Jeff Langridge by leaving your thoughts on the latest Leafs discussions in the comment section below.