The new season of Game of Thrones is upon us. Fans worldwide are hoping the show's seventh season answers the burning questions left over from Season Six's explosive finale. Will Daenerys' invasion of Westeros bring about a Targaryen restoration? Will the White Walkers begin their assault south of the Wall? And just what will Samwell Tarly find out in Oldtown?
Three years ago (midway through Season Four), The Hockey Writers' Bill Schoeninger wrote an article comparing National Hockey League teams to houses (and other entities) from Game of Thrones. Much has changed since then; over two seasons (21 episodes) of the show have passed, as have three full NHL campaigns. Needless to say, some updates are in order.
The Arizona Coyotes as House Targaryen
Daenerys Targaryen has been forced to spend nearly her entire life outside her homeland. After years in Essos unsuccessfully seeking support, she finally seems poised to return to Westeros and reclaim what was taken from her family. With an army of crack foot soldiers and mounted Dothraki, the naval supremacy of (some of) House Greyjoy, and three dragons raining death from above, Daenerys looks to be an unstoppable force set to meet the suddenly movable object of Westeros' current rulers.
Much like Daenerys, the Coyotes floundered about in the desert for years on end. Also like Daenerys, the 'Yotes finally seem ready to launch an assault. Or, at the very least, ice a competitive team. With good, cheap goaltending, a stabilised defense boasting one of the world's best (Oliver Ekman-Larsson), and a forward corps as young and talented as any in the league, look for Arizona to make some noise this year.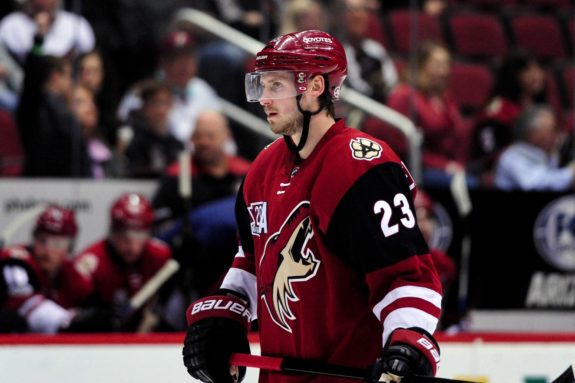 The Chicago Blackhawks as House Lannister
Once the gold standard (literally) of Westerosi houses, Lannister dominance of the Seven Kingdoms may soon be at an end. Despite controlling the Iron Throne and scoring numerous military victories, the blonde-haired regime of questionable character is falling apart – fast. Already despised by most of the Realm, recent seasons have seen the Lannisters beset by defections, tragedy and whatever the heck Cersei's doing.
Speaking of questionable character, let's talk about the Blackhawks. They won three Stanley Cups between 2010 and 2015; no one can take that away from them. However, the past two seasons have seen first-round exits – in shocking fashion this past year – and the team has lost key pieces of their Cup runs this summer (Marian Hossa and Niklas Hjalmarsson). The 'Hawks, winners of the Western Conference in 2016-17, suddenly look vulnerable, just as other teams are beginning their ascent. However, they've blown things up and rebuilt on the fly before, so let's not count them out just yet.
The Pittsburgh Penguins as the Dothraki
Long overlooked as a threat to Westerosi power due to their apparent aversion to sailing, the Dothraki, loyal to Daenerys' cause, are finally on ships and westward bound. Attacking with speed and ferocity, the Dothraki are not satiated until victory is achieved. Their lack of armour does make them somewhat vulnerable, but the mounted warriors are the best in the business at what they do.
The Pittsburgh Penguins, too, were overlooked as a Stanley Cup threat after their championship in 2009. Spotty goaltending and failing to properly build around superstar centres Sidney Crosby and Evgeni Malkin, not to mention an injury parade bordering on the comical, left Penguins fans disappointed each and every spring. However, 2016 and 2017 saw the Pens put things together again, employing a high-tempo style emphasising speed and spending as little time as possible in one's own zone. Pittsburgh rode this game plan to back-to-back championships, and the possibility of a third Penguins Cup in a row should not be discounted.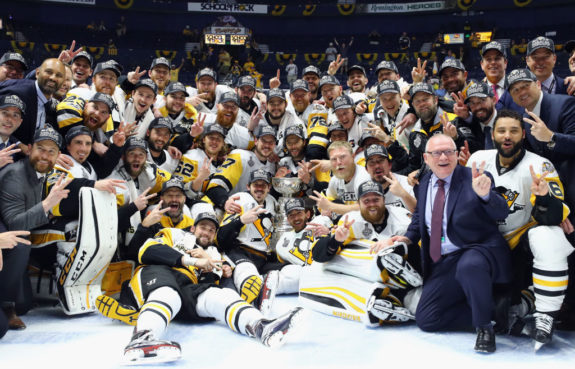 The Anaheim Ducks as House Greyjoy
A brutal people, the Ironborn of House Greyjoy take what they want via force. Long despised – and feared – for their pillaging and plundering, they have amassed their power at the expense of others. That said, their attempts to hold onto said power have not often gone well, with the Crown squashing the Greyjoy Rebellion nine years prior to the events of Game of Thrones, and the northern houses pushing the Ironborn off occupied lands during Season Six. A power struggle is ongoing between the brother and daughter of the Iron Islands' murdered lord.
The Ducks are themselves brutal in nature, evidenced by their (unsuccessful) six-game mugging of the Nashville Predators this past spring. A collection of talented, yet deeply unpleasant players make Anaheim a team nobody wants to play (just ask Calgary). After reaching the NHL's peak in 2007, the Ducks have iced very good teams, with little success to show for it (including exiting the playoffs four seasons in a row by losing a Game Seven on home ice). Should this misery continue, look for the past tensions between head coach Randy Carlyle and star players Ryan Getzlaf and Corey Perry (a major reason Carlyle was run out of town during his first stint with the team) to resurface, creating a power struggle in the dressing room.
The Toronto Maple Leafs as House Baelish
Petyr Baelish is widely regarded as an unscrupulous, power-hungry individual who is, nevertheless, intelligent enough to understand the game and talented enough to play it to his advantage. His insider knowledge of King's Landing and the workings of Westerosi governance, not to mention what motivates its governors, has made him a powerful man, albeit one with many enemies. No one will be surprised if Baelish, with his well-placed connections and underhanded ways, not to mention his creative interpretation of the law, ends up the victor in this titanic struggle.
The Toronto Maple Leafs are similarly despised. After all, they, like Baelish, were mocked for years for their lack of status and success. However, recent seasons have seen them make smart (and, in the case of Auston Matthews, fortunate) acquisitions, both on and off the ice. Take Brandon Pridham, for example. The Toronto Star describes him as "someone who knows everyone and – as the league's [former] salary cap and collective bargaining enforcer – also knows their weaknesses." It is not unreasonable to suspect Pridham is the brains behind the Leafs' long-term injured reserve shenanigans. And the person running this whole operation? None other than "Loophole Lou" Lamoriello. If any team has the ability to scheme their way to the top, it's the Maple Leafs.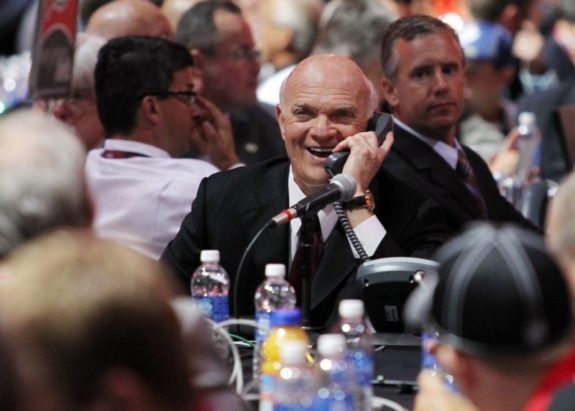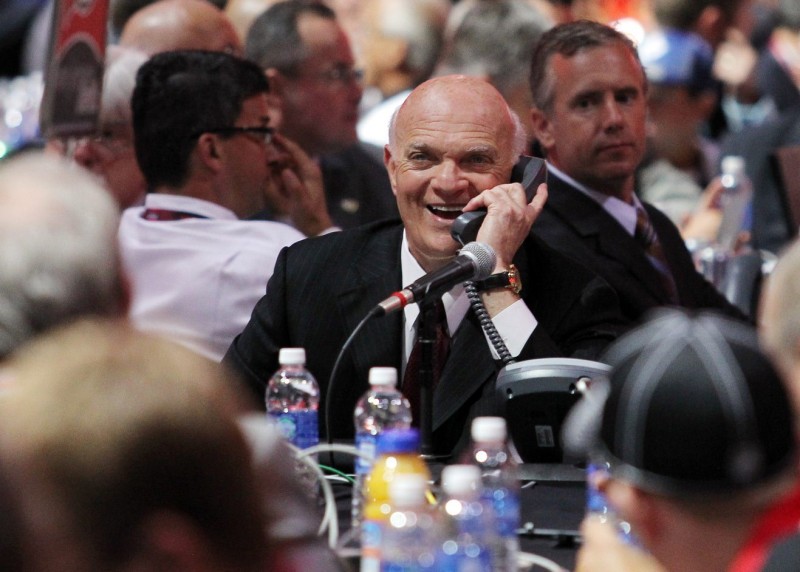 The Florida Panthers as House Stark
Once a respected power in the Seven Kingdoms with a brilliantly bright future, House Stark experienced defeat and disgrace during the early seasons of Game of Thrones. However, the Starks are again alive and well, and seem to be leading their followers in the right direction. Will Arya and Bran rejoin their family? With the northerners take the Iron Throne for themselves? Will Sansa and or Jon seal an alliance with marriage? Time will tell, but the Stark storyline is finally yielding positivity.
The Florida Panthers were the darlings of the 2015-16 NHL season, before a disappointing playoff defeat and a shambolic season following it. However, sanity seems to have been restored and the Cats still boast a relatively young, talented roster, with more help on the way. The Panthers have assets to deal, particularly on the back end, and the shedding of the Jussi Jokinen and Jaromir Jagr cap hits mean they should be able to make a serious acquisition, if need be (assuming the rumours of budgeting are not true). Florida should be a contender in the Atlantic Division once more.
The Tampa Bay Lightning as the Iron Bank of Braavos
The Iron Bank, the pre-eminent financial institution of the known world, holds debts of even the most well-respected houses and entities. In particular, it is owed a significant amount by the Crown, one which it is struggling to recoup, especially following the defeat of Stannis Baratheon, whom the bank sponsored. The Iron Bank is known to put pressure on debtors reluctant to pay by cutting deals with their enemies. One way or another, as the popular phrase goes, "the Iron Bank will have its due."
Lightning general manager Steve Yzerman is no stranger to shrewd dealings himself. After all, this is the man who talked Steven Stamkos ($8.5 million per year), Victor Hedman ($7.875 million) and Nikita Kucherov ($4.767 million) into taking far less than market value. He can't be intimidated, either, proven by his staring down of Jonathan Drouin's holdout in 2015-16. Of course, he then proceeded to trade Drouin, prying top prospect Mikhail Sergachev out of divisional rival Montreal in return. Utterly ruthless, one has to wonder what sort of blackmail material he has tucked away to facilitate these deals. Nevertheless, if any GM will have his due, it's Yzerman.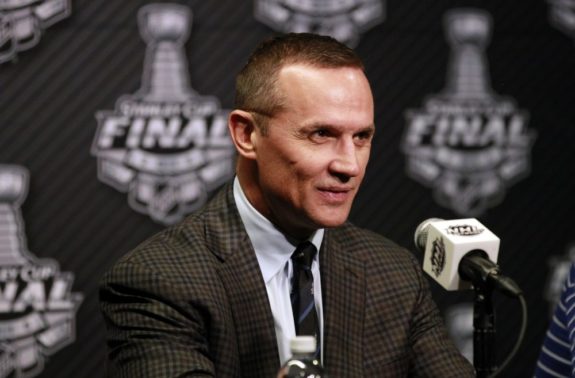 The Vegas Golden Knights as the White Walkers
The White Walkers (yes, fans of the books, I know they're also called the "Others") were, until very recently, the stuff of legends. However, they have proven to be very real and surprisingly tough. Perhaps most terrifying is their ability to reanimate the corpses of fallen opponents to serve in their ranks. Their undead army will be the toughest test Westeros has yet encountered. The only question is: when?
For the longest time, an NHL team in Vegas was nothing more than rumour and hearsay. But then, all of a sudden, it happened! And boy, have the Golden Knights ever shown us a thing or two. Though their expansion draft decisions were often disappointing, their marketing game is on-point and they have amassed an armada of draft picks (with more to come, surely). After forming a team with the rest of the league's castoffs, Vegas is not necessarily an immediate threat. However, they will no doubt be a force to be reckoned with in the coming years.
NHL, Game of Thrones Not So Different
Game of Thrones weaves an impossibly tangled web of storylines into a gripping narrative that has captivated the world since its premiere in 2011. The plot is ever-changing and open to interpretation, making it a show about which is there is very little consensus. And, to be honest, that's probably why we like it so much.
The NHL is much the same way. Each season brings a slew of storylines, some old and some new, that run alongside the actual on-ice events. These elements combine to create an immeasurably complex whirlwind of activity that satisfies hockey fans for 10 months of the year. We wouldn't have it any other way.
So rejoice! For, though the NHL season is over, winter is indeed coming.