When the Toronto Maple Leafs kicked off their rebuild following the 2013-14 season, they used their first high draft picks to select a trio of high-octane forwards, William Nylander, Mitch Marner, and Auston Matthews. After that, it became clear the kind of identity management was pursuing. Along with signing John Tavares as a free agent in 2018, the team was driven by a core of skilled, top-end offensive players. 

This type of roster can win lots of games and be extremely entertaining to watch when the team is doing well, but it also requires consistency, at least in the Maple Leafs' case. One area that's been a massive strength at times, and a confusing handicap at others, is the power play. Toronto has a power-play percentage (PP%) of 25%, good for sixth in the league. They had the league's best power play last season at 27.3% but struggled the season before that with the league's 16th-ranked power play at 20%.
Sixth place might seem like a non-issue, and while it may not be pressing, there's always room for improvement. If the Maple Leafs add a top-six forward at the deadline (which they've been rumoured to be looking for), they should consider changing things up and going with a more balanced approach rather than loading up the top unit as they have been for a few seasons.
Maple Leafs' Front-Loaded Power Play Can be Lethal and Inconsistent 
The Maple Leafs have been using the stacked top-unit power play since 2020-21 when it consisted of the usual suspects, also known as the core four in Matthews, Marner, Nylander, and Tavares. With those four leading the charge and Morgan Rielly quarterbacking it from the blue line, the players were averaging roughly 70 points per season, and the unit was magical to watch and capable of serious damage.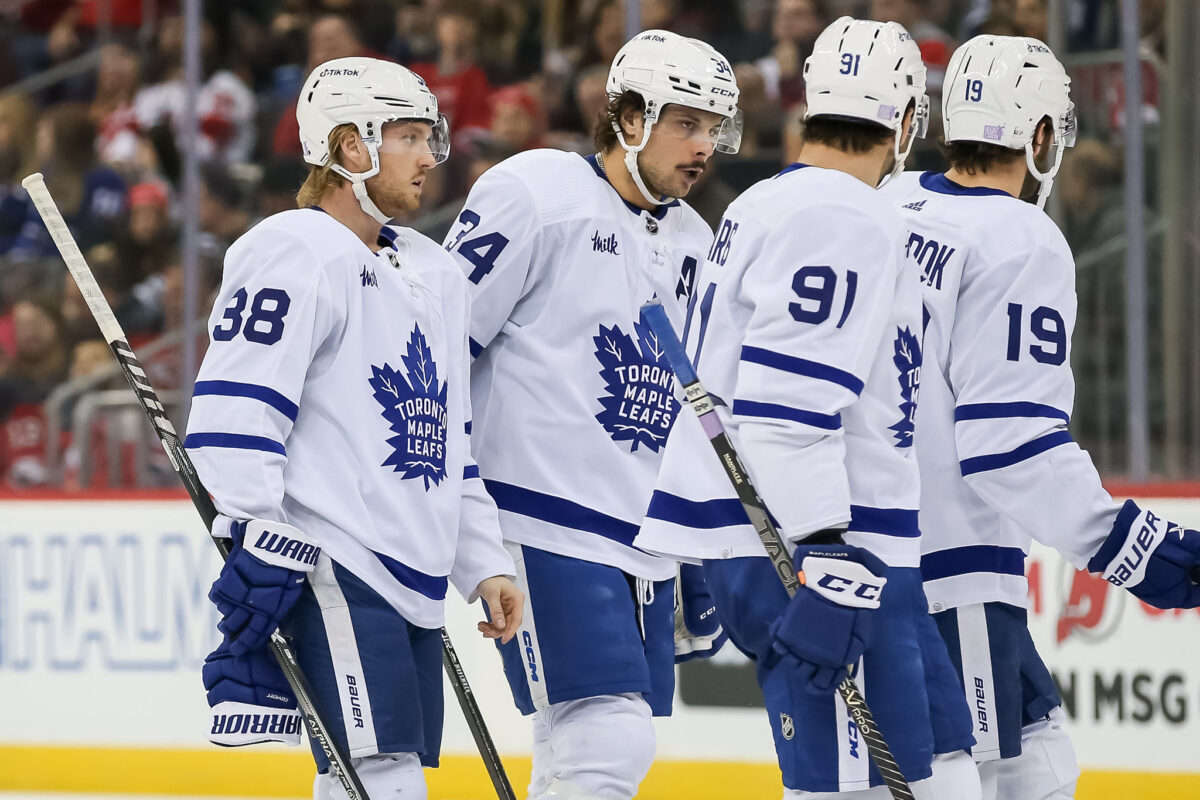 The power play was flat-out unstoppable for the first month of that season, sitting comfortably at first in the league. But playing the same six teams over and over again helped opponents adapt to their system quickly, and suddenly, they found themselves struggling to settle in or create anything. Those struggles continued into the playoffs, where they managed only a measly 13%, the third-worst power play of the 16 teams. 
Related: Maple Leafs News & Rumours: Matthews, Samsonov, Ho-Sang, & Willie
---
Latest News & Highlights
---
Things got better in 2021-22, presumably because they had 31 opponents rather than six. But, again, the power play dried up in the playoffs and finished 11th. It's a concerning trend for a team that's built around scoring goals. Forget having an advantage over other teams; their power play should have been a weapon but wasn't. There's no shame in trying something new because you never know if something might work better than what you're already doing, so I'm going to map out two hypothetical power-play units.
PP1 – Matthews, Bunting, Top Six Addition, Marner, and Rielly 
For these new units to be fully effective, the Maple Leafs will need to add another weapon up front. I'm going to use Timo Meier as a placeholder, even though the Maple Leafs landing him is a pipe dream. Realistically, any offensive forward added at the deadline could jump into this role, whether it's Meier, Ryan O'Reilly, or even someone like Conor Garland. 
Meier – Bunting – Matthews
Marner – Rielly 
Pretty straightforward here. Nothing changes on the back end, with Rielly and Marner serving as the quarterbacks. Then there's Matthews and his lethal shot in one-timer territory with Meier (or whoever else) as the threat from the opposite side and then Michael Bunting as the net-front presence. He's not a big body, but he's more than capable of causing a ruckus in front of the opponent's net and can make the goalie's life difficult. 
PP2 – Nylander, Tavares, Jarnkrok, Timmins/Sandin, ? 
This might look like a demotion for Nylander and Tavares, but it's quite the opposite. The whole idea of evening out the power-play units is to spread out the offence as much as possible, and if their second unit features those two instead of players like Pierre Engvall and Alex Kerfoot, they can get away with giving each unit a minute each instead of letting one unit play for a minute and a half while the other gets the scraps. 
Nylander – Tavares – Jarnkrok 
? – Timmins/Sandin 
This is where the Maple Leafs can experiment a little bit. Tavares will obviously be the net-front presence here, as he currently is on the top unit. Nylander typically likes to work on his off-wing, and while I've currently got Calle Jarnkrok on the other side, he can be subbed out for somebody else.
On the blue line is where it gets interesting. As of now, Conor Timmins is the Maple Leafs' second-best power-play defenseman, but whether or not he's going to remain in the lineup depends on what management does with their defensive corps at the deadline. If they add somebody, Rasmus Sandin likely takes that spot.
The question mark is left open for a wild card. It could be reserved for a potential middle-six energy add like Chicago Blackhawks forward Sam Lafferty or, dare I say it, prospect Matthew Knies, who could make his Maple Leafs debut towards the end of the season. If neither of those options is feasible, there's no shame in running two defensemen, specifically, any combination of Timmins, Sandin, Mark Giordano, or Timothy Liljegren.
Maple Leafs' Second Unit Made Redundant By Defense-First Depth 
The Maple Leafs need to try something else because when that top-heavy first power-play unit doesn't do its job, several players, who are primarily used in defensive roles, come out to pick up the slack. As much as players like Kerfoot, Engvall, and Jarnkrok can be important on the other side of the puck, they aren't intimidating anybody coming onto the ice with 30 seconds left in the power play. 
You may also like:
A more balanced approach would allow the Maple Leafs to utilize their crop of star forwards as effectively as possible, and they wouldn't just be throwing them all out there at once, hoping someone will score a goal. There's no telling if it would be a long-term solution, so the beauty of it is that if it doesn't work, they can go back to the way it was. But, having to deal with Matthews/Marner for a minute and then having Nylander/Tavares replace them if they can't get it done or vice versa would create an extra challenge for their opponent.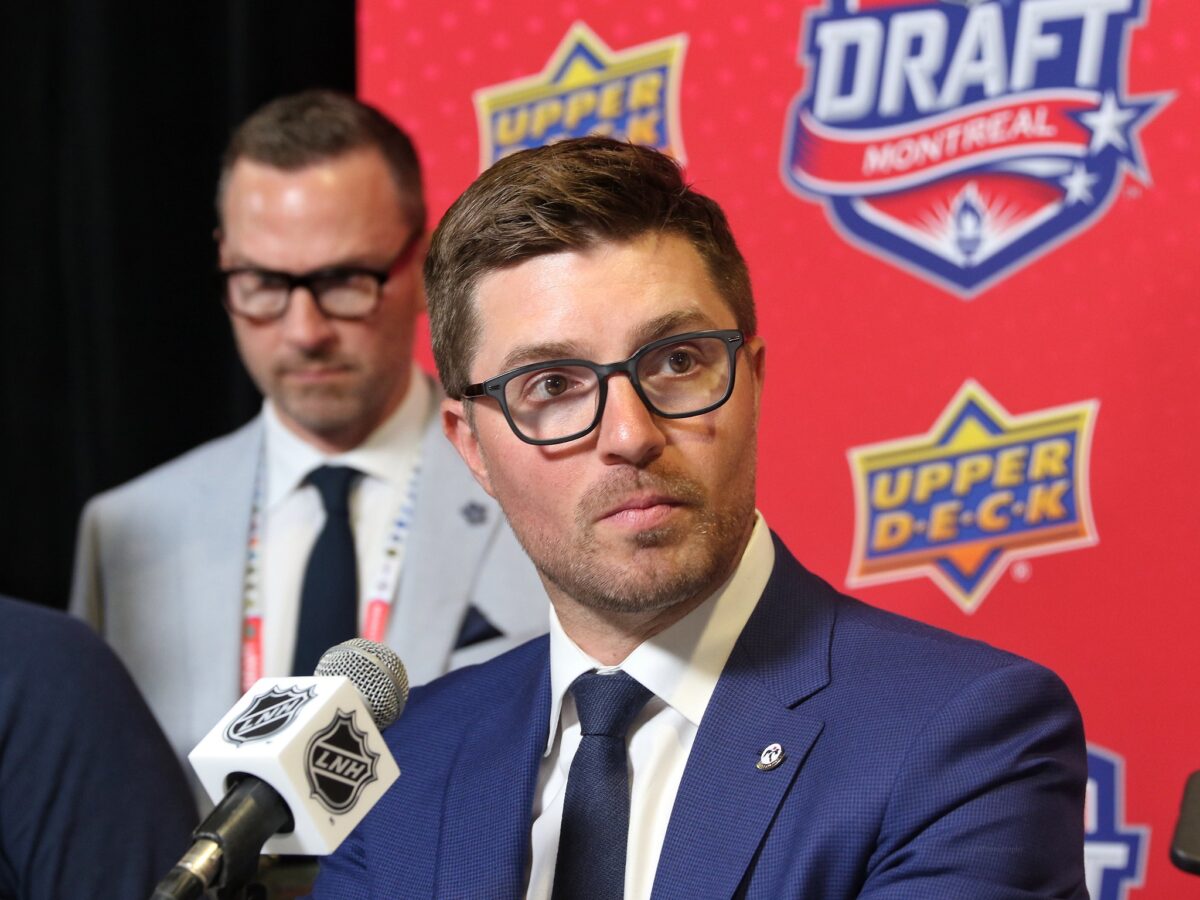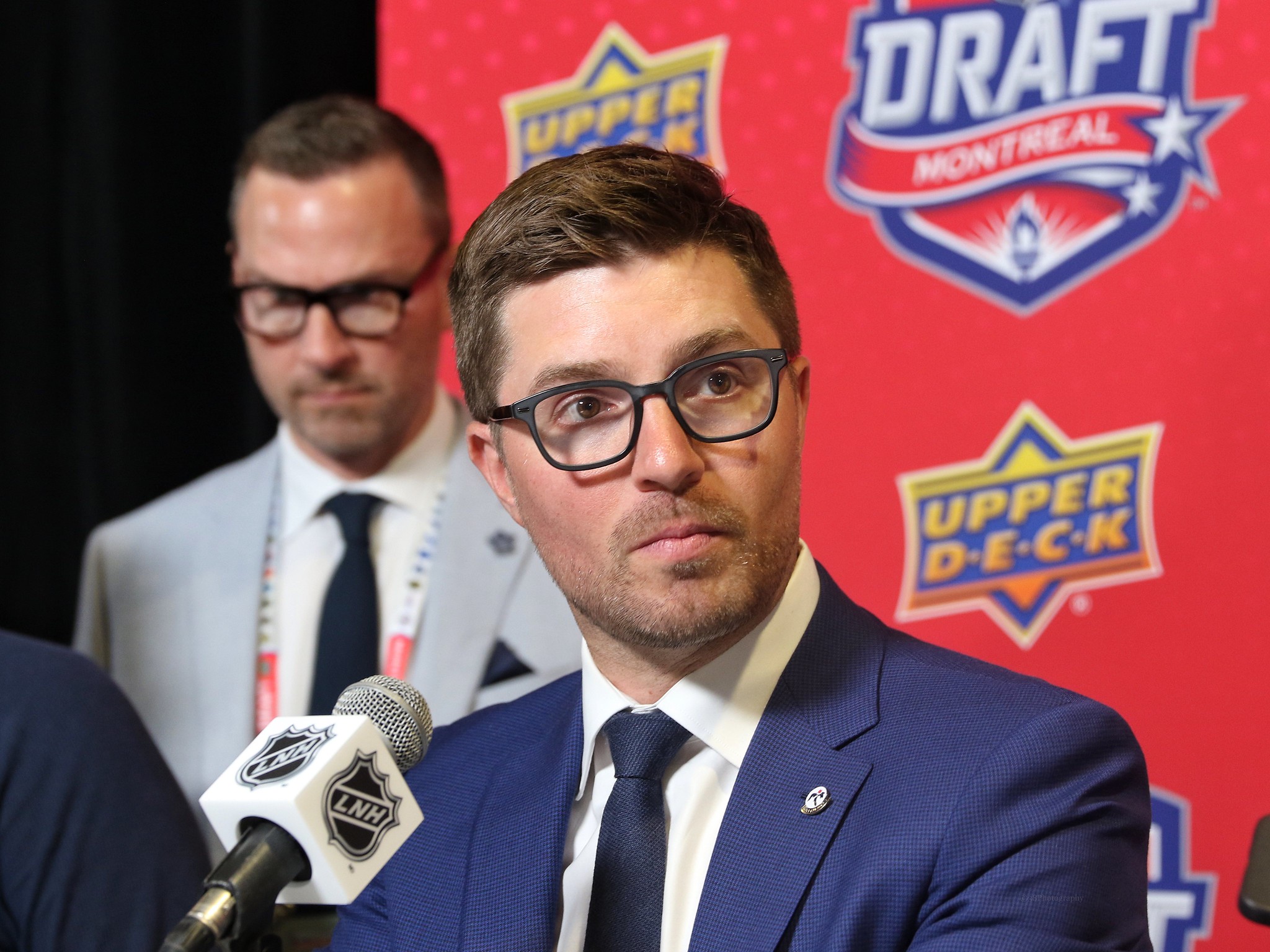 The bottom line is that these hypothetical units likely won't work as well unless they add at least one more forward at the deadline, but given the buzz around the team, and heck, even words from general manager Kyle Dubas himself, it seems they are looking to upgrade. If they do, they'd be smart to try and spread the goods around a little bit.