Ilya Kovalchuk coming back to the NHL has been a "will he or won't he" story ever since he left the New Jersey Devils and the remaining years on his 15 year $100 million contract to go play in the KHL. Now with Kovalchuk expressing interest in making his NHL return it's meant that teams around the league have to decide whether they are in on the Kovalchuk sweepstakes.
So for the young offensive juggernaut that is the Toronto Maple Leafs, it's a no-brainer. The Leafs shouldn't acquire Kovalchuk.
Leafs & Kovalchuk Rumors
Before getting into why the Leafs would be better off without Kovalchuk, the rumors surrounding the two need to be addressed. Somehow the Leafs are always brought up as a destination for top free agents and it's no different this time with Kovalchuk.
These "rumors" are really nothing more than Sportsnet's Elliotte Friedman speculating about possible destinations based on nothing more than previous connections to Kovalchuk in his time in New Jersey.
[miptheme_quote author="Elliotte Friedman" style="text-center"]I wouldn't be surprised if some of the interest comes from people who know him, maybe like a Peter DeBoer in San Jose, Martin Brodeur in St. Louis, possibly even a Lou Lamoriello in Toronto.[/miptheme_quote]
I wouldn't be surprised if some of the interest comes from people who know him, maybe like a Peter DeBoer in San Jose, Martin Brodeur in St. Louis, possibly even a Lou Lamoriello in Toronto. – Elliotte Friedman
So far any team mentioned in rumors with Kovalchuk are just speculation. The only reason the Leafs are mentioned as a possible destination is because Lamoriello was the general manager when Kovalchuk played for New Jersey. Also, the way that Friedman words it implies that there is no outward interest expressed by any team from what reporters around the league are aware of.
Sign & Trade
The problem with Kovalchuk coming back to the NHL is that he isn't a free agent, so he can't just sign with whoever he wants. TSN's Bob McKenzie broke down the issues at play in Kovalchuk's return.
So a quick breakdown of Kovalchuk's situation. Kovalchuk left three years into his 15 year deal with New Jersey to go play in the KHL, which put him on the Voluntary Retirement List (VPL). This means that New Jersey has his rights. He could sign with any team, but it would mean that every team would have to agree which would be highly unlikely.
New Jersey can't trade his rights as players on the VPL can't be traded. This means that Kovalchuk would need to be signed by New Jersey and then traded to another team.
On Kovalchuk, agent can agree to contract terms with new team, new team can agree to trade terms with NJ, NJ signs Kovalchuk and trades him.

— Bob McKenzie (@TSNBobMcKenzie) May 9, 2017
This means that if Kovalchuk wants to return to the NHL this season then it will be through a sign-and-trade, assuming he doesn't want to return to New Jersey. Now if he waited one season then he would be an unrestricted free agent as New Jersey would no longer hold his rights once he turns 35 years old.
Shero talked to NHL.com about the Kovalchuk situation while at the Scouting Combine, "Kovalchuk kind of drives the bus on this in terms of talking to teams or where he could want to play". This shows that it's all on Kovalchuk to decide where he plays and whether the teams he is interested in are even interested in acquiring him.
Trade Cost
This is where things aren't very clear as sign-and-trades aren't prevalent in the NHL. Although Kovalchuk is 34 years old and starting to slow down, he's still managed to be a point-per-game player while in the KHL. He also had nine 30 goal seasons while in the NHL, so he's still an elite scorer that would make a significant impact on any team he plays for.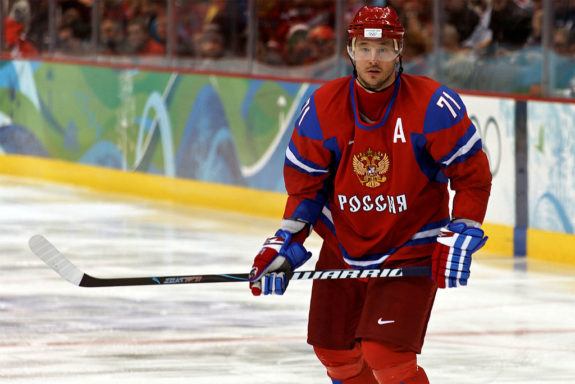 So what would he cost in a trade? It would essentially be free assets for New Jersey with whatever they get in return, but if there are multiple teams that Kovalchuk would play for and multiple teams with offers for him then what would the cost be? A middle round pick, a 1st round pick, a top prospect, or a combination of picks and players?
The earliest a trade could happen would be July 1st as Kovalchuk can't officially sign a contract until then.
Kovalchuk Makes No Sense for the Leafs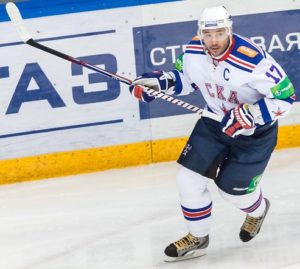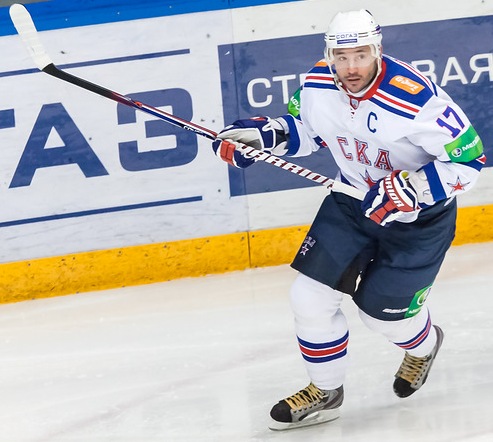 Somehow with Kovalchuk possibly coming back into the league, it seems like fans have forgotten all about what the Leafs needs are this offseason. The Leafs need to improve their defense, either through a trade or a free agent, that is their number one priority. Adding Kovalchuk does nothing to help that.
The Leafs finished with the fifth-most goals scored in the NHL. Offense is the last thing this team needs to worry about.
In terms of what kind of contract Kovalchuk would want, TSN's Bob McKenzie speculates on episode 16 of The TSN Hockey Bobcast that Kovalchuk would want a two-to-three-year contract worth $6-7 million (starts at the 20:10 minute mark). This is a reasonable prediction as Alexander Radulov signed a one-year contract for $5.75 million with the Montreal Canadiens last summer after spending most of his career in the KHL.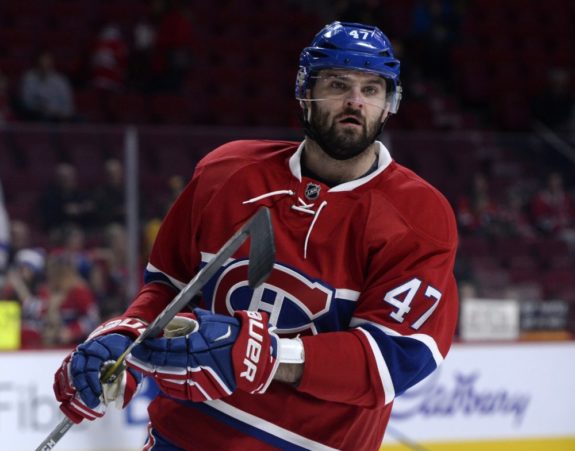 He is the best comparable for what to expect of Kovalchuk coming back to the NHL and since he is close to being 35 years old, it's in Kovalchuk's best interest to sign as long of a deal as possible.
The Cap Crunch
This doesn't work for the Leafs. All three of Auston Matthews, Mitch Marner and William Nylander will need to be signed to big long-term deals in the next two years. Those are the players that the Leafs have to make sure they have enough cap room to sign, not Kovalchuk.
Even though Kovalchuk is still an elite scorer there is still some risk involved. He hasn't played NHL hockey in four years and has slowed down while the league only continues to speed up. At 34 years old, how many years of elite talent does he have left?
If the Leafs were to acquire Kovalchuk then it would need to be for one year while they can still fit one more large contract on the team. The Leafs have $12 million in cap space to re-sign a number of players, including Connor Brown, this offseason. Beyond next season the Leafs cap space is only going to continue to shrink.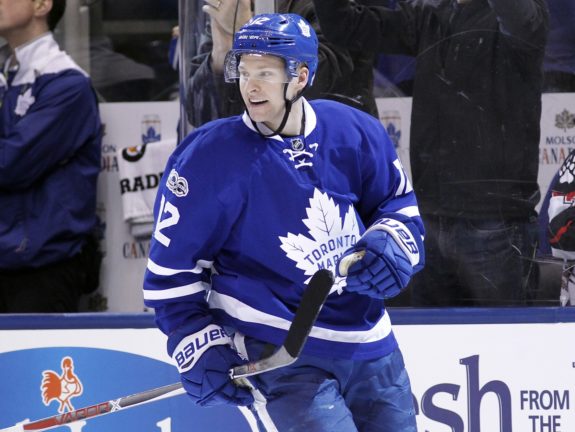 So acquiring Kovalchuk doesn't make sense for the Leafs in terms of his contract and the future cap hit of the team. This coupled with the fact that adding offense is the least of the Leafs concerns makes this all a good reason to avoid Kovalchuk.