It has been a week since the Toronto Maple Leafs named their new general manager (GM), Brad Treliving. He becomes the 18th GM in team history and will be tasked with finally helping the team's core hoist Lord Stanley's Mug. His first order of business is to get a contract extension in place for star Auston Matthews and possibly for William Nylander when they become eligible as of July 1, 2023. Another priority is his head coach. Sheldon Keefe is under contract for next season and all signs point to him remaining with the team and maybe even receiving a contract extension.
Related: 4 Key Fixes a Focus of Treliving's Strategic Mission for Maple Leafs
After all that is done, his attention will turn to the 2023 NHL Draft and the opening of free agency on July 1, 2023. Toronto has a lot of players on expiring deals, including Michael Bunting, David Kampf, Noel Acciari and Ryan O'Reilly. However, the team also needs to look at the open market and see who can improve their roster, specifically their top-six. Here are a few options that Treliving and the Maple Leafs should consider signing this summer.
Connor Brown
Doesn't all of Leafs Nation want to see a reunion with Connor Brown? Well, it just might happen. Brown is an unrestricted free agent, which means Toronto could finally bring back a player who never wanted to leave. His play is contagious, always with heart, physicality, and tenacity. Before he was traded to the Ottawa Senators, he played up and down the lineup, similar to Alex Kerfoot's role in recent years.
He also had very good chemistry with Matthews when he played on the top line. Matthews seemed to have found a new Zach Hyman-style linemate in Bunting, but this season proved otherwise. If Treliving can bring back Brown, he could be the new Hyman, who digs for pucks and gets into the dirty areas to set up plays for Matthews as well as score 30-40 points a season.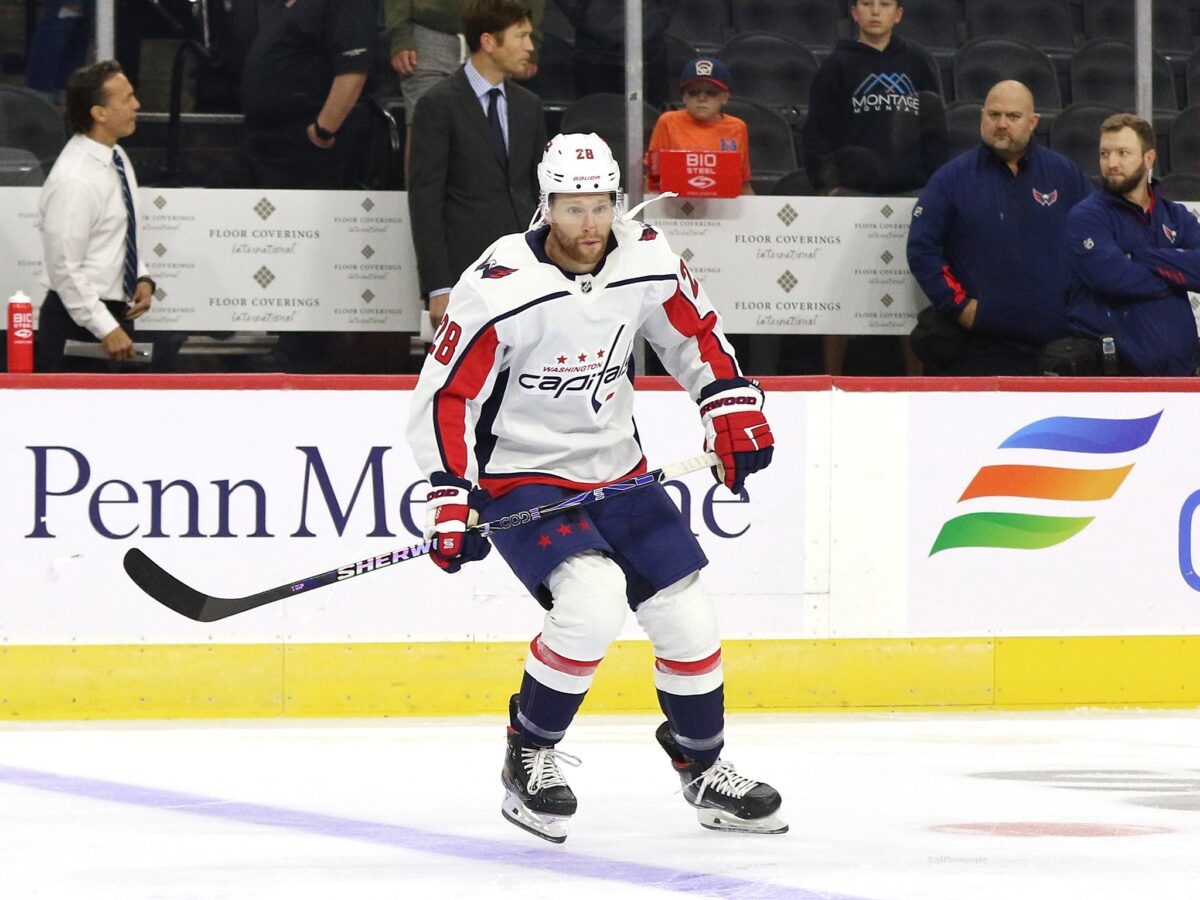 Brown almost missed the entire 2022-23 season due to injury, which could be both good and bad for the Maple Leafs. The good is they may be able to get him on a cheaper deal, somewhere around $2 million-$2.5 million for a season. The bad is his ACL injury could have long-lasting effects on his game, or worse, he could injure his ACL again and miss another year. But the good outweighs the bad here.
Even if he signs for around $2 million per season, the lower average annual value (AAV) will give the team more cap space to spend in other areas. The contract structure that Treliving should consider for Brown is $5.5 million over two seasons – $2 million for the first season and $3.5 million for the second. This way, he gets the second year guaranteed with more money, but the Maple Leafs can increase his salary when the cap increases in 2024-25.
---
Latest News & Highlights
---
Let's also not forget that Brown is a hometown kid who grew up a massive fan of the Maple Leafs. Unfortunately, he was dealt to help dump Nikita Zatizev's contract, but he might enjoy the chance to wear the blue and white in front of friends and family again, which makes his return to Toronto this offseason a very real possibility.
Ivan Barbashev
Ivan Barbashev has been playing out of his mind with the Vegas Golden Knights during this postseason run. He has cemented himself as a top-six player in the NHL and could be the player that all contending teams have on their list this summer (if he doesn't re-sign with the Golden Knights). Like Brown, the Maple Leafs have been lacking his type of game in their top-six. Yes, they had Bunting, but he wasn't the best puck battler – which the team lost when Hyman signed with the Edmonton Oilers. Adding a player of this magnitude to their top six would be instrumental down the stretch and in the postseason. Like Vegas, Toronto carries a lot of skilled players, and this postseason, the Golden Knights have shown the importance of having players like Barbashev alongside their stars.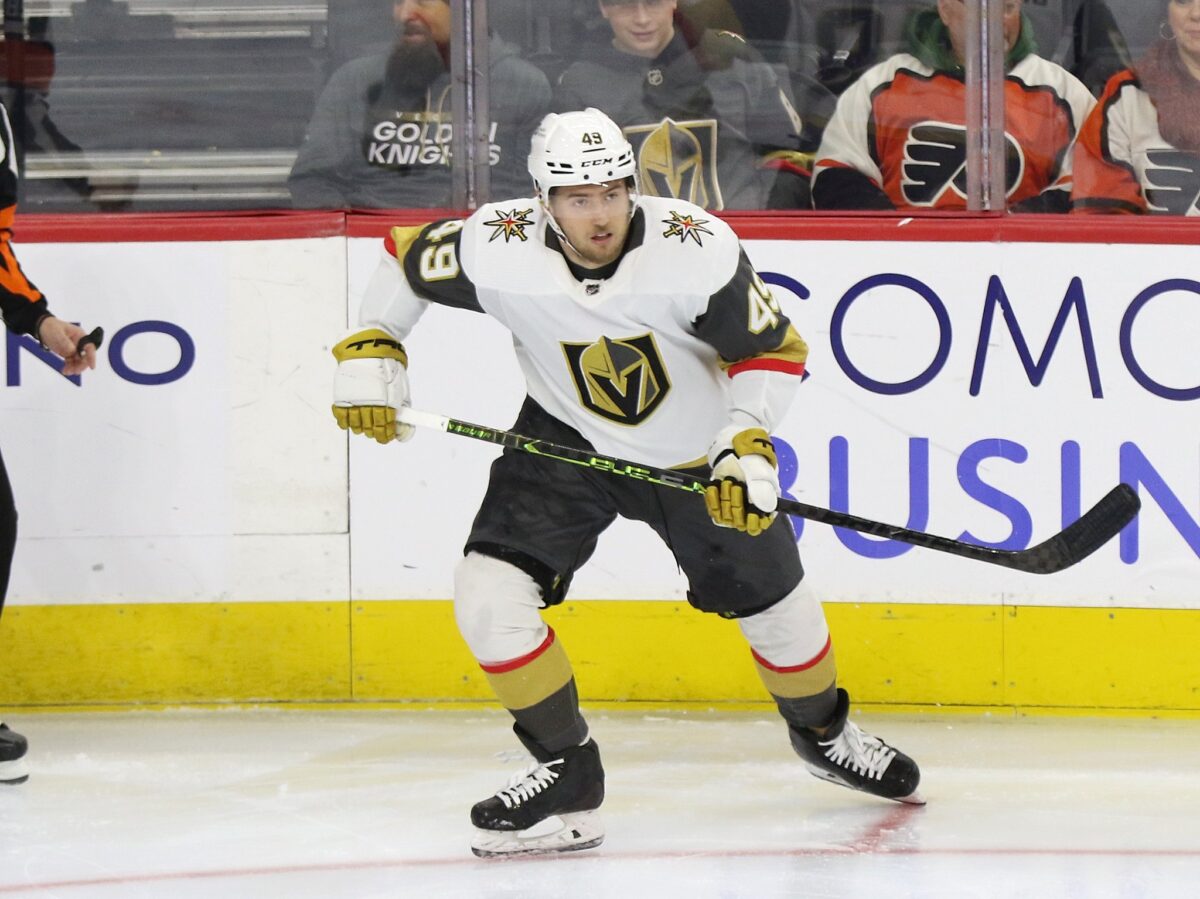 It could be extremely hard for the Maple Leafs to sign Barbashev if they also have plans to bring back O'Reilly and Bunting, who will command a good portion of the team's cap space. However, with Treliving calling the shots, this offseason could be the one when the organization moves on from most of their UFAs to bring in new players to help the team. Barbashev's asking price could be as high as $3.5 million over three-five years, which isn't a bad deal. The only issue is whether the organization would be comfortable giving him a five-year deal. If not, would that up the asking price to over $4 million per season? Treliving should consider a contract with a steady AAV, somewhere around $3.75 million for four years.

Barbashev is a proven winner; he already has one ring and is on the verge of winning another. This is exactly what the Maple Leafs' organization needs – experienced players who can show the core how to manage the playoffs without giving up on themselves. You can argue that former GM Kyle Dubas did that, but there were only a handful of winners on the team. Insulating them with veterans who know what it takes can only help the organization grow.
You May Also Like:
The Maple Leafs have a lot of decisions to make this offseason with a new voice in their GM's chair. But through all of the internal contract negotiations and coaching decisions, there is also the NHL Draft and free agency that could change the team's culture a lot. This summer could be the most exciting and scary one in recent memory for Leafs Nation.