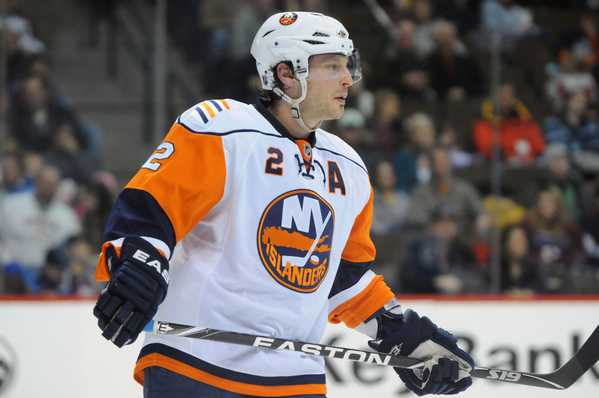 The 2013 NHL Trade Deadline (April 3) is about a month away due to the implications of the most recent NHL lockout, but hockey fans must certainly be wondering if their teams will be sellers, buyers, or idle in four weeks time.
New York Islanders fans shouldn't be any different as the team's streaky nature has often lead some to wonder whether certain players might be leaving Long Island come April 3, 2013. The fates of players such as Kyle Okposo, Marty Reasoner, and Josh Bailey have been debated by many, but New York's current captain, Mark Streit, is a player that certain teams might be considering dealing for in the next several weeks. On the surface, many facts are already known about Streit (expiring contract, age, and ability), but it is unclear as to whether or not the Isles will resign their current captain or deal him for a decent return.
As the trade deadline approaches, speculation as to who will be dealt to which team will obviously be rampant, but all that Islanders and hockey fans alike can do is either hit the rumor mill or explore some options as to why their team's player(s) could draw interest from other NHL teams.
While many might not consider Mark Streit to be the best of options potentially made available at this year's trade deadline, the Swiss defender definitely adds value to whichever NHL team will ultimately depend on his services.
Defensive Dilemmas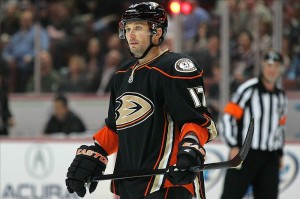 The New York Islanders have certainly shown a propensity for defensive lapses during the current NHL season, but the team actually has its fair share of offensive puck-moving defensemen. Mark Streit has done everything that the Islanders expected him to do since he signed a contract with New York in 2008, but the offseason addition of Lubomir Visnovsky gave the Isles a pair of offensive d-men – something that the team has definitely enjoyed during this current season, especially on the man advantage.
While Lubomir Visnovsky took some time to arrive on Long Island because of family issues that he had to deal with in the Czech Republic, the d-man has quickly amassed six points (1 Goal, 5 Assists), with four of those six points (all assists) being recorded on New York's powerplay. Similarly, Mark Streit has recorded eleven points (4 Goals, 8 Assists), with seven (2 Goals, 5 Assists) of his twelve points coming from the Isles' man-advantage. Despite the fact that Visnovsky has a higher +/- rating than Streit at the moment, hockey fans should remember that both of the aforementioned players aren't really known for their defensive prowess.
Since the Islanders currently have an abundance of offensive defensemen, it might just make sense for New York to deal one of its two defensemen if they fall further out of the playoff race during the month of March. Some may question what the point of trading Streit would be, especially if Visnovsky decides to pursue other interests after the 2012-2013 NHL season ends. Even though trading Streit and potentially losing Visnovsky during the offseason would handicap the Islanders in terms of having a legitimate puck-moving defenseman, it might be better for New York to get some value for Streit while they still can. It is highly unlikely that Garth Snow will aim to go into the 2013 offseason having to fill Streit and Visnovsky's skates, but there are still quite a few games left to be played – something that will ultimately determine if New York's management wants to move either of their powerplay quarterbacks.
Streit has stated his want to sign what would be his final contract extension in the NHL with the Islanders, but at 35 years old it is unknown if New York's current captain fits into the team's future. As an Islander, Streit has done everything that has been asked of him, but would retaining his services for three or four more years be in the Isles' best long-term interests?
With defensive prospects such as Scott Mayfield, Aaron Ness, Matt Donovan, and Griffin Reinhart developing in New York's pipeline, it is unclear what route the Islanders will take in regards to Mark Streit's future with the team, but there will definitely be a market for a puck-moving defenseman as the trade deadline draws nearer.
Possible Destinations?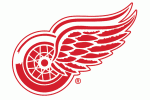 Detroit Red Wings –Sure, Niklas Kronwall is putting up his usual statistics for the Red Wings and Jonathan Ericsson has stepped up his production with more ice time, but Detroit's powerplay is definitely lacking. Out of the five NHL teams that have been given 90 or more powerplay opportunities, the Red Wings have converted the least amount of times (14/92) with the man-advantage.
Mike Babcock has stated the fact that the Red Wings' defense has been moving the puck better as of late, but adding Streit into the fold could help round out Detroit's problems on the powerplay. Streit isn't a defenseman that will be relied upon as a defensive stalwart, but his veteran presence and know-how would definitely bolster the Wings' powerplay and alleviate some of the added pressure placed on Niklas Kronwall.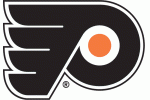 Philadelphia Flyers –The Flyers' powerplay is currently one of the top ten units in the NHL, but aside from Kimmo Timonen there aren't many defensemen that Philadelphia can rely on to move the puck around when up a skater. Nine of Timonen's 13 points have come on the powerplay, but only two other d-men (Kurtis Foster [1 PPG] & Erik Gustafsson [1 PPA]) have contributed to Philadelphia's man-advantage this year.
Since the Flyers and Islanders are in the same division, it would be highly unlikely that Garth Snow would deal Streit within the division unless New York falls out of the playoff picture in a grand way over the next two weeks. However, the NHL trade deadline has been known for surprises, and if Philadelphia feels the need to bulk up its special teams department, then the Isles might just get a proposition from an intra-divisional rival.
Colorado Avalanche –With Erik Johnson injured, the Colorado Avalanche do not have a defenseman that could steadily contribute on the team's powerplay. Johnson is out indefinitely for the Avalanche at this point, and if the team wants to hang around the Western Conference playoff race, then it is essential that the team acquire a powerplay quarterback. Colorado's powerplay currently ranks 27th in the NHL and the addition of Streit could add another dimension to the Avalanche's man-advantage, but it's unlikely that the Avalanche will risk their future in order take a gamble on a defenseman that might not resign with the team during the offseason.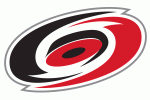 Carolina Hurricanes –Justin Faulk has been carrying the load for the Hurricanes' defense this season, but Joe Corvo and Jay Harrison have also provided steady contributions on behalf of the Carolina's defensemen. However, a lower body injury to Joni Pitkanen might put Carolina into the Streit sweepstakes if the d-man is ever put on the trading block. Corvo, Harrison, and Pitkanen have combined to record 20 points for the Hurricanes – which isn't at all bad since all three d-men were chipping in at a steady rate – but the Carolina defense has only managed to tally six points (1 Goal, 5 Assists) on the man-advantage this season. With Pitkanen being sidelined for a bit and the Hurricanes playing in a fairly open Southeast Division, the addition of a defenseman that could jump into a play on the offensive side of things might help the team out in the long run.
Anaheim Ducks –The Anaheim Ducks currently hold the league's best powerplay, and their defensemen (Sheldon Souray & Francois Beauchemin have combined for nine powerplay points) are certainly jumping into the play on the man-advantage. However, in terms of powerplay production, the buck stops after Souray and Beauchemin. With the Ducks being in first place in the Pacific Division, it will ultimately be up to the Anaheim management to decide if they should pursue another puck-moving defenseman that could put the team over the top in terms of special teams.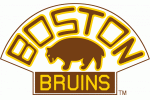 Boston Bruins –Dougie Hamilton, Zdeno Chara, and Dennis Seidenberg have been contributing points on behalf of the Boston Bruins' defense, but Boston defensemen have only put up four powerplay points so far this season. Boston's powerplay currently ranks twenty-second in the NHL and the addition of Streit would be an added benefit for a Bruins team that is struggling with the man-advantage. Not only would Mark Streit be the puck-moving defenseman that could bring his veteran experience to Boston, he could add another dimension to the Bruins' offense as his know-how (especially on the man-advantage) would help add some consistency to an otherwise sub-par Boston powerplay.
Where Will Mark Streit End Up?
The NHL Trade Deadline is about a month away, but that doesn't mean that speculation won't be abound as to which player will potentially be moved. For New York Islanders fans, answers might not come as fast as would be expected, especially since the team is still in the Eastern Conference playoff picture.
As it stands right now, Mark Streit has made it known that he believes that the Isles are good team and that he wants to stay on board with the organization, but a large part of Streit's future on Long Island will depend upon how well the Islanders play during the month of March. The Islanders let P.A Parenteau walk during the offseason as it was believed that the length and price of the forward's contract would impede the team's ability to resign and deal with the young talent in the pipeline in the coming years. Even though defensemen usually take longer to develop than wingers or centers, one might think that keeping Mark Streit on board until the age of 39 could hinder the development and ascension of the team's defensive prospects.
Of course, it can certainly be argued that Griffin Reinhart and Scott Mayfield are not ready to contribute at the NHL level just yet, and that an over-reliance on young d-men such as Matt Donovan and/or Aaron Ness might set the Isles back a bit, but only time will tell if Streit leaves or stays on Long Island.
While keeping Streit on board in New York would force the organization's younger defensive prospects to eventually supplant the Swiss d-man through impressive play, trading away Streit could create a big hole for the Isles' special teams if they can't get Lubomir Visnovsky to stay on board with the team. Resigning Mark Streit will undoubtedly be a main priority for the Islanders as the defenseman is comfortable in his role in New York, and it is unlikely that Islanders management will put Streit on the block if they feel that Visnovsky will be gravitating toward the KHL or playing the free agent market. At this point in time, Streit is a perfect fit for a young New York team that is developing with each and every game that passes, but one has to wonder how long Streit can maintain his production and play if the Islanders choose to extend him beyond two years.
It is highly unlikely that Streit would demand a deal that would hurt the Isles' chances of signing or dealing with their young prospects after their Entry Level Contracts expire. However, giving a three or a four year deal to an aging defenseman might not be the best option when an organization is teeming with highly touted offensive and defensive prospects. Matt Donovan, Aaron Ness, Griffin Reinhart, and Scott Mayfield are certainly capable of replacing Streit in the near future if he does sign an extension in New York, but then the question arises as to what to do with the veteran defenseman if his play starts to rapidly deteriorate.
Mark Streit's value might be highest during this upcoming NHL Trade Deadline, so it might be safe to say that trading away the defenseman in a couple of years might not be such an easy task. Whether or not the Islanders will choose to trade or resign Mark Streit is yet to be seen, but New York's moves at the trade deadline (or lack thereof) will ultimately be determined by the team's position in the Eastern Conference playoff picture during the latter stages of March.