The Metropolitan Riveters have announced a partnership with Horizon Blue Cross Blue Shield of New Jersey (Horizon BCBSNJ) for the upcoming NWHL season. Horizon BCBSNJ is New Jersey's largest health insurance carrier and together with the Riveters, they will promote health initiatives across the Garden State.
A New Horizon
Last month the Rivs began their training and preparation for the NWHL's sixth season as they look to improve upon last season where they missed advancing to the Isobel Cup Final by one goal, losing to the Minnesota Whitecaps 1-0 in overtime.
Related: Riveters Have All They Need to Win Isobel Cup
"We are incredibly excited to announce this historic partnership. Among our players' biggest passions is working to end the stigma around mental health in sports," said Riveters GM Kate Whitman Annis. "With Horizon's long history of promoting health and wellness initiatives and its commitment to behavioral health, in particular, this partnership will move the conversation forward in New Jersey."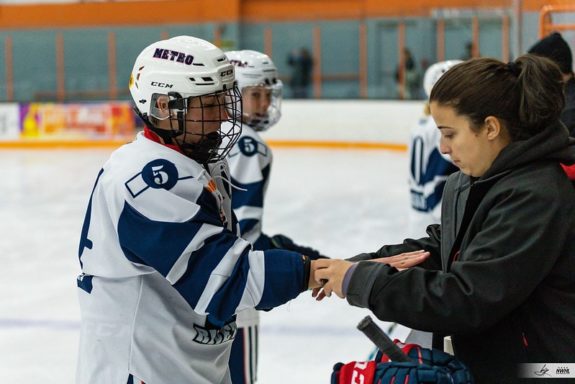 Horizon BCBSNJ will work alongside the Riveters players, coaches, and staff to promote the integration of both physical and mental health. Among the many media assets of the newly-formed partnership, Horizon BCBSNJ will be the presenting sponsor of the starting lineup for all Rivs home games and be a sponsor of a new Riveters digital newsletter that will kick off in January when the season begins.
"Few sports can match the thrills and excitement of professional hockey, and no team but the Metropolitan Riveters brings the action of women's hockey right into New Jersey fans' own backyard," said Christopher M. Lepre, Executive Vice President of Commercial Business for Horizon BCBSNJ.
Related: NWHL Players React to Commissioner Stepping Down
If You Build It, The Sponsors Will Come
Over the course of its existence, the NWHL has announced numerous partnerships and sponsors including current partners – Dunkin, Twitch, HyperIce, MeiGray Group, Rocket Sport, Sparx, and K1 Sportswear.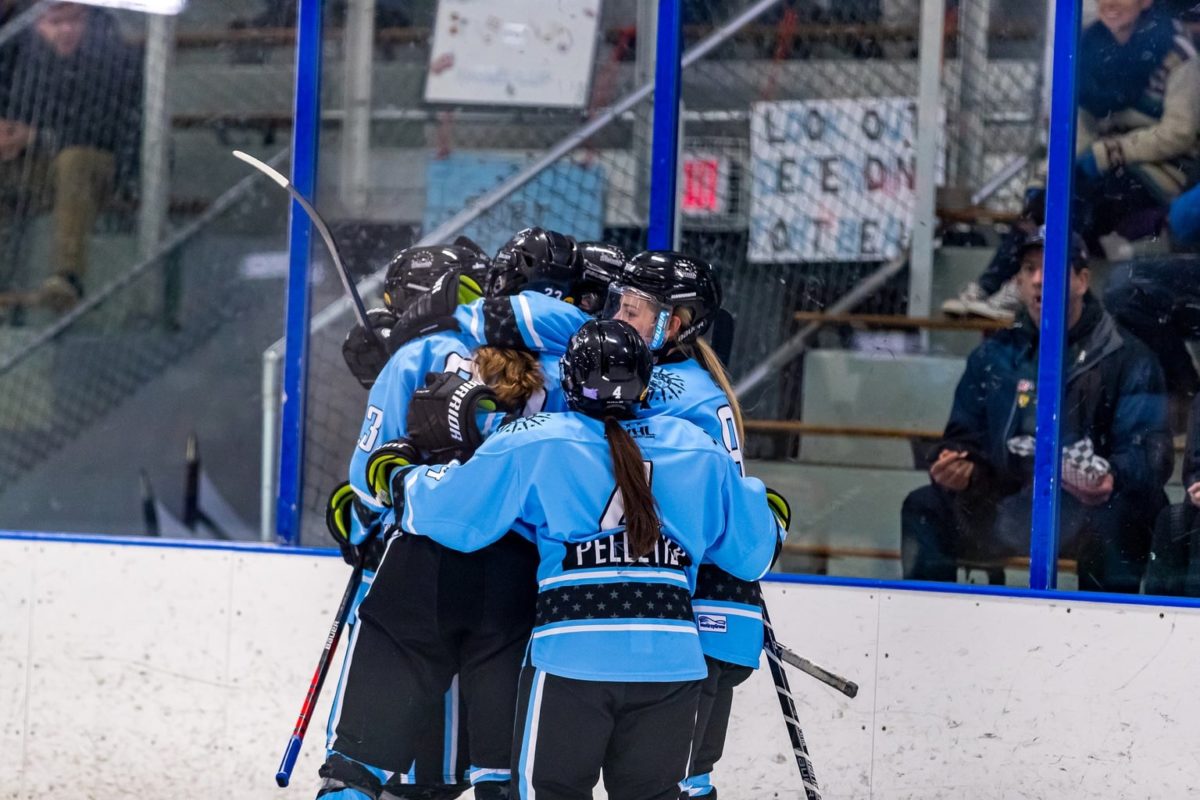 A little over a month ago the Buffalo Beauts announced a sponsorship agreement with Farrell Roofing of Dunkirk, New York. Beauts' GM Nathaniel Oliver has also secured three small business partners this off-season – Island Hawaiian Grill, Nickel City Alchemy, and Happy Home Exteriors, LLC. "They do give us sponsorship dollars, but aren't full-blown sponsors like Farrell," Oliver said via text. "That's why we call them 'Small Business Partners'."
Back in August the NWHL's newest team, the Toronto Six, announced a partnership with STÄRK Hockey, who will equip the team with custom sticks, pants, and gloves, as well as bags and off-ice apparel for traveling to and from games.
The Six have also partnered with Peau de Loup, a Vancouver based clothing company. Players and management will collaborate with PDL to release new shirt designs that are reflective of their style.
The Minnesota Whitecaps are continuing their partnership this season with GoodWood Hockey, who provides in-game fan apparel (which also can be found on their website goodwoodhockey.com). The Whitecaps' primary sponsor is TRIA, which also owns the naming rights for their home rink, which doubles as the Minnesota Wild's practice rink.
On Oct. 22 the Boston Pride announced that Harpoon Brewery will be the team's official beer partner for the upcoming season. They will collaborate in co-marketing promotions and events, including virtual happy hours for Pride fans.
Last season the Pride announced a partnership with the Boston-based restaurant chain Legal Sea Foods.