---
Here we are, at the holiday break — at the unofficial midway mark of the Western Hockey League season.
And so far, so good for my preseason predictions.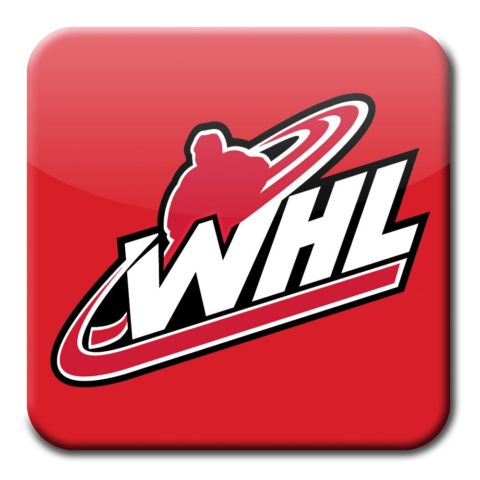 Not to boast or gloat too much, but 11 of the 22 teams are exactly where I predicted they would be in terms of the divisional standings, including all six clubs in the Central.
That's a 50 per cent success rate — pretty impressive, right? — and six more teams are presently within one placement of my predictions, be it up or down.
So that's 17 out of 22 teams — or 77 per cent — that are nearly bang on. I'll go ahead and give myself a pat on the back.
As for where I went wrong, at least to date, Brandon and Everett have been significantly better than anticipated, while Memorial Cup host Regina has been surprisingly worse.
All in all, my WHL predictions are proving much more accurate than my NHL predictions through approximately 35 games in both leagues.
The WHL did seem easier to handicap from the outset, yet there's been plenty of movement in these Power Rankings from the 10-game mark until now. From where we stood after one month to where we stand today after three months.
The second half is always more telling — especially beyond the Jan. 10 trade deadline, which is looming large for several could-be contenders — but here are my Midseason Power Rankings for the WHL:
1) Moose Jaw Warriors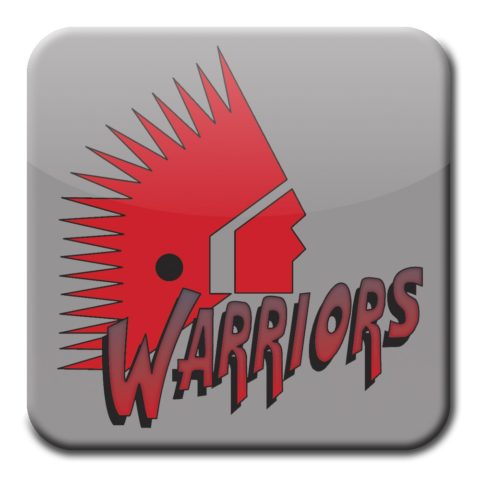 LAST RANKED: 4 (+3)
PRESEASON RANKING: 2 in East (+1)
OVERALL RECORD: 27-6-1-1
LAST 10 GAMES RECORD: 8-1-1-0
ANALYSIS: Tim Hunter has the team to beat right now, loaded with offensive firepower up front and on the back end with the return of Josh Brook. Jett Woo should also be back following the break and combined with the Russian duo of Dmitri Zaitsev and Oleg Sosunov, the Warriors' defence should be in great shape for the second half. Moose Jaw's forward group is definitely the league's deepest this season, bolstered by Kootenay castoffs Barrett Sheen and more recently Vince Loschiavo. The Noah Gregor for Ryan Peckford swap was a bit surprising, but the Warriors are four lines deep going forward. They have to be the favourites to represent the WHL in Regina, at the Memorial Cup in May, providing Brody Willms can continue to perform adequately come playoff time. At this point, it would be shocking if Moose Jaw doesn't claim the Scotty Munro Memorial Trophy for topping the regular-season standings.
2) Swift Current Broncos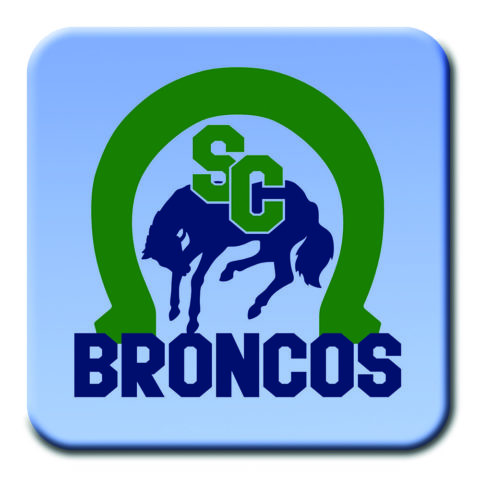 LAST RANKED: 2 (=)
PRESEASON RANKING: 3 in East (+1)
OVERALL RECORD: 25-7-2-0
LAST 10 GAMES RECORD: 8-2-0-0
ANALYSIS: Boasting the WHL's best top line — with league-leading scorer Aleksi Heponiemi, Tyler Steenbergen and Glenn Gawdin — Manny Viveiros is making sure the Broncos won't be a one-trick pony for the postseason. Viveiros made a big move to get Matteo Gennaro out of Calgary, along with Beck Malenstyn, who is close to making his Swift Current debut in returning from an upper-body injury. Look for Logan Barlage to step it up in the second half, now that the talented rookie has finally netted his first career WHL goal. There is still a big drop-off after that top trio, but the Broncos will likely look to add more forward depth before the trade deadline to give Moose Jaw a run for its money. Swift Current has a big three on defence — Colby Sissons, Artyom Minulin and Sahvan Khaira — and Logan Flodell is really good when he's on his game in goal too. However, stopping the Warriors won't be easy.
3) Brandon Wheat Kings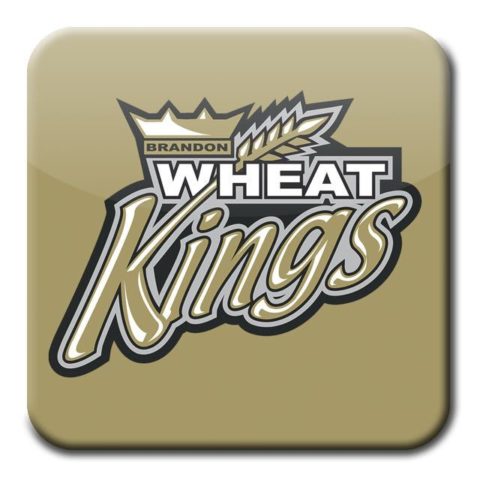 LAST RANKED: 7 (+4)
PRESEASON RANKING: 5 in East (+2)
OVERALL RECORD: 24-8-0-1
LAST 10 GAMES RECORD: 9-1-0-0
ANALYSIS: Is Brandon going to become another buyer in the East Division? The current roster, and the coaching of David Anning, has put the Wheat Kings in a position to compete and Grant Armstrong could turn his team into a legitimate contender with a couple more upgrades. Kale Clague might be the best defenceman in the entire Canadian Hockey League right now, and Brandon's forward group is already deeper than that of Swift Current. Plus, the Wheat Kings appear to be built for the playoffs with the likes of Tanner Kaspick, Ty Lewis and even Evan Weinger, who got plenty of post-season experience with Portland. In addition to all that grit, Stelio Mattheos and Connor Gutenberg are offensively gifted, along with rookie blueliner Braden Schneider. Logan Thompson is arguably the best goalie in that division — though my vote likely goes to Ian Scott in Prince Albert — so Brandon has some serious spoiler potential, especially if Armstrong decides to go for it.
4) Kelowna Rockets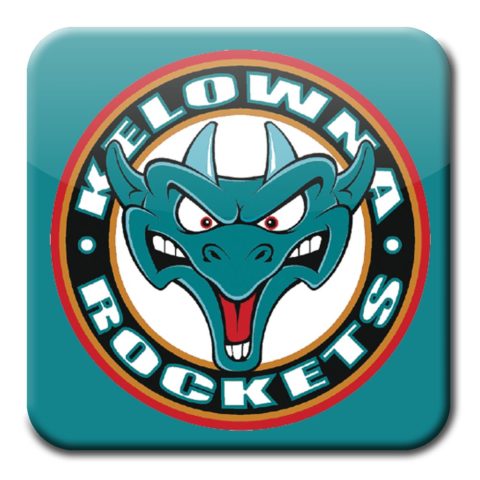 LAST RANKED: 8 (+4)
PRESEASON RANKING: 2 in B.C. (+1)
OVERALL RECORD: 20-11-2-1
LAST 10 GAMES RECORD: 7-3-0-0
ANALYSIS: Another slow start out of the gate and some goaltending concerns are now a thing of the past for the surging Rockets, who have won 10 in a row at home and are looking like a force to be reckoned with again. Kelowna has a few elite talents — Dillon Dube, Kole Lind and Cal Foote — and a supporting cast that has been improving by leaps and bounds throughout the first half. This is a much deeper team, both on defence and at forward, than most outsiders realize. Nolan Foote seems to be heating up heading into the second half, and more can be expected from Libor Zabransky and Kaedan Korczak as well. The question mark for Kelowna is still goaltending and whether Bruce Hamilton will look to land an older, more established netminder — maybe a marquee name like Carter Hart or the aforementioned Scott — or continue to roll with the young tandem of James Porter, 17, and Roman Basran, 16. The Rockets will lose Dube and Cal Foote to the pro ranks next season — both are eligible to play in the AHL — and Lind could possibly even crack the Vancouver Canucks' roster, so Hamilton might try to make another run this spring. That would likely mean trading for a goalie in the coming weeks, but the price will be steep — perhaps forcing Kelowna to part with its first-round pick for the third time in four years after not previously doing so for 25 years.
5) Portland Winterhawks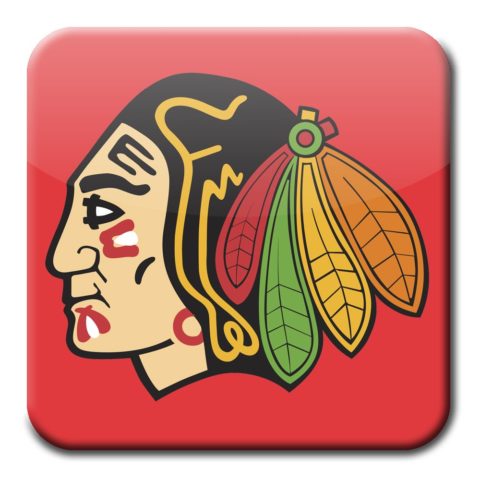 LAST RANKED: 1 (-4)
PRESEASON RANKING: 2 in U.S. (=)
OVERALL RECORD: 21-11-0-1
LAST 10 GAMES RECORD: 2-7-0-1
ANALYSIS: This skid that the Winterhawks are on is a real head-scratcher since their roster really suits Mike Johnston's strengths as a coach. Portland arguably has the next-best top line, behind Swift Current, with Cody Glass centering Kieffer Bellows and Skyler McKenzie. In terms of elite talent, the Winterhawks have three first-round NHL draft picks in Glass, Bellows and Finnish import defenceman Henri Jokiharju. Late-blooming goaltender Cole Kehler recently signed with the Los Angeles Kings and has been among the WHL's best this season. Add in Joachim Blichfeld, another high-end offensive threat, and it'll be up to Johnston to surround those six stars with enough depth to go deep in the playoffs. It's doable, and obviously coaching can make the difference in a seven-game series, so beware that Portland has the best one-two punch of any team behind the bench with Johnston and Danny Flynn.
6) Victoria Royals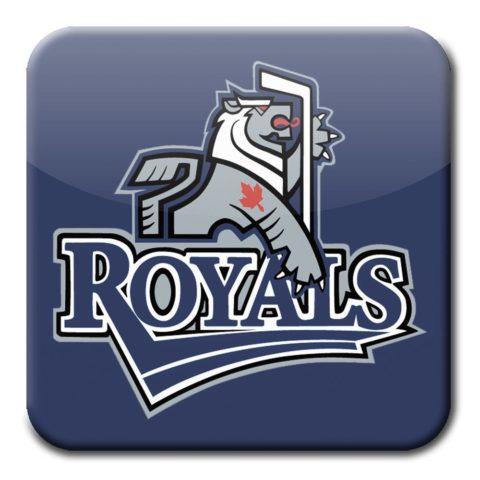 LAST RANKED: 3 (-3)
PRESEASON RANKING: 1 in B.C. (-1)
OVERALL RECORD: 20-13-3-0
LAST 10 GAMES RECORD: 3-5-2-0
ANALYSIS: Not so long ago, the Royals were off to the races atop the B.C. Division and looked almost uncatchable. Not sure what happened to slow down Dan Price's squad, but the Rockets have suddenly pulled even in points (43) and wins (20) with two games in hand. Looking at Victoria's roster, with the addition of Gregor, it sure looks like a team that is built to win-now — even more so than Kelowna. Those clubs appear to be on a collision course for the second round, which would pit Calgary Flames prospects Dube, of Kelowna, and Matthew Phillips, of Victoria, against each other. It would also pit Royals over-age defenceman Chaz Reddekopp against his hometown team in his final WHL season. That's a long way off and Vancouver has been coming on strong lately, but certainly something to look forward to. Griffen Outhouse gives the Royals a significant edge in goal, as of today, and Victoria still seems to have more scoring depth on paper than Kelowna, but the Rockets would have playoff experience on their side and the higher-end skill — thus the upper hand in these Power Rankings.
7) Tri-City Americans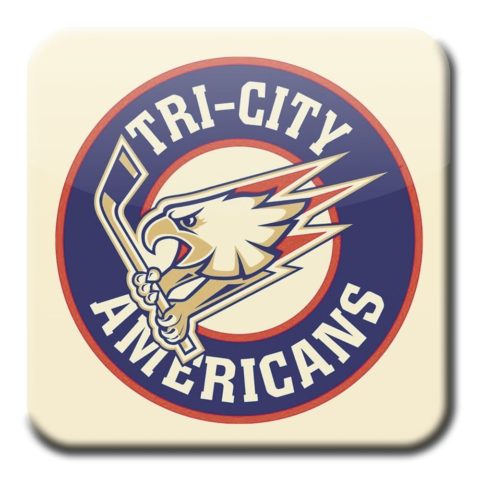 LAST RANKED: 6 (-1)
PRESEASON RANKING: 1 in U.S. (-2)
OVERALL RECORD: 18-10-3-0
LAST 10 GAMES RECORD: 5-4-1-0
ANALYSIS: Underachieving to date, in my opinion, though Tri-City has played the fewest games of any team. Win those games in hand and the Americans are right back at the top of the U.S. Division. They are certainly capable, with a deep and talented team that has yet to hit its stride. The goaltending is still iffy for Tri-City, and Mike Williamson should decide on a starter sooner than later. Patrick Dea has the better stats but has been sharing the net with Beck Warm thus far, with both making 17 appearances and both allowing 51 goals in the first half. Regardless, the offence has been lukewarm for much of the season as well, with Tri-City's leading scorer, Morgan Geekie, tied for 25th among the league leaders. Again, those games in hand should help the Ams' top point-getters gain some ground, but more was expected from the likes of Geekie (40 points), Jordan Topping (33) and Michael Rasmussen (31 in 22 games), as well as Juuso Valimaki (20 in 19 games) and even rookie Sasha Mutala (2 goals and 4 points in 27 games). It looked like Nolan Yaremko (21 points) was going to light it up coming out of the preseason and many expected Kyle Olson (3 goals and 13 points) to take a big leap after getting drafted, but they haven't provided enough secondary scoring either. Topping and Rasmussen are tied for the team lead with 16 goals, which ties them for 27th among league leaders. Top to bottom, the Americans have the potential for much more — the potential to be a top-five team in these Power Rankings.
8) Everett Silvertips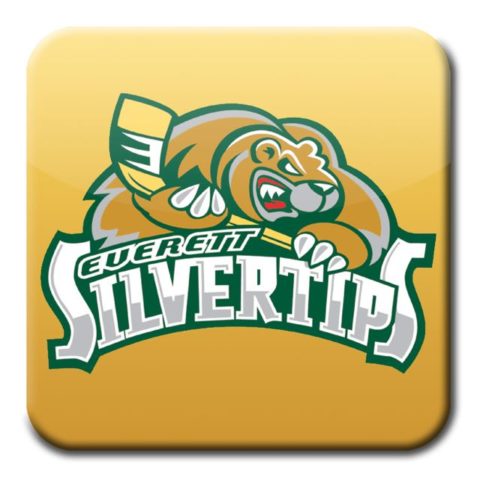 LAST RANKED: 17 (+9)
PRESEASON RANKING: 4 in U.S. (+3)
OVERALL RECORD: 21-13-1-1
LAST 10 GAMES RECORD: 9-1-0-0
ANALYSIS: Shockingly, at least to me, it's the Silvertips topping the U.S. Division standings at the holiday break — though Portland, Tri-City and even Spokane are within striking distance of Everett given their games in hand. Not to take anything away from new coach Dennis Williams' efforts in keeping the defending division champs on top, but Everett wouldn't be there without Carter Hart. He is the WHL's top goaltender and most valuable player without much dispute as of today, leading the league with an incredible .961 save percentage and an equally remarkable 1.32 goals-against average through 17 games — posting a 13-3-0-1 record — after starting the season on the sidelines with mono. Portland's Kehler ranks second in both categories, at .925 and 2.33. In other words, it's not even close. Hart is averaging a full goal-a-game less than the next-best netminder. Simply stunning! All this, with the Silvertips playing more aggressively and taking more chances offensively under Williams in a shift from the suffocating, trapping style deployed by former bench boss Kevin Constantine. That system change hasn't hindered Hart despite facing 563 shots through 1,000 minutes — an average of 33 shots against per game. He's stopped 541 of those 563, for the record. Yes, Hart is that good, and he's facing some of the league's top snipers within that division, so rarely is there an easy night. It'll be interesting to see how far Hart can take Everett in his final junior season, but he's the Silvertips' great equalizer. Assuming Garry Davidson doesn't trade him.
Teammates marvel at 🇨🇦 Carter Hart:

"He tracks the puck better than anyone else I know"
"Honestly, I can't tell you if there's one part that's bad about him"

Last year's #WorldJuniors experience a big advantage for @WHLsilvertips goalie https://t.co/vGfJx4bKho

— Mark Masters (@markhmasters) December 20, 2017
9) Spokane Chiefs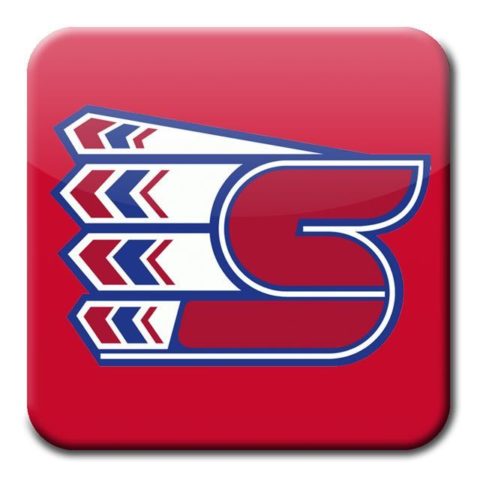 LAST RANKED: 10 (+1)
PRESEASON RANKING: 3 in U.S. (-1)
OVERALL RECORD: 18-13-1-2
LAST 10 GAMES RECORD: 6-4-0-0
ANALYSIS: As predicted, Dan Lambert's up-tempo, attacking style of coaching has been the perfect fit for Spokane's roster. The Chiefs are scoring 3.8 goals per game — eighth-most in the league — and that was without Kailer Yamamoto for the first 21 of 34 games. Yamamoto hasn't been his dominant self as of yet — with only two goals and 12 points in 13 games since being reassigned by the NHL's Edmonton Oilers — but expect him to start taking over games upon returning from the world juniors where Yamamoto could play a starring role for the Americans. Spokane should be able to find another gear in the second half, with Yamamoto and Jaret Anderson-Dolan forming a dynamic duo, while Ty Smith continues to try to boost his draft stock, along with the likes of Eli Zummack and Jake McGrew. The Chiefs should be an exciting team to watch and, like Brandon in the East, they do have some playoff-type veterans in Hudson Elynuik and Zach Fischer. When the going gets tough, those two could really get going, along with hulking defenders Tyson Helgesen and Jeff Faith. Of course, Spokane would like to see Dawson Weatherhill's save percentage trend above .900 between now and the postseason.
10) Regina Pats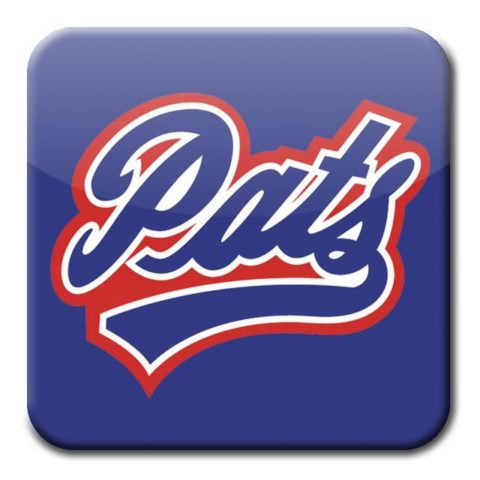 LAST RANKED: 5 (-5)
PRESEASON RANKING: 1 in East (-3)
OVERALL RECORD: 16-17-3-0
LAST 10 GAMES RECORD: 3-6-1-0
ANALYSIS: Last year's regular-season champion and playoff runner-up, and this year's Memorial Cup host, Regina's record is surprisingly below .500 midway through this season. The Pats, along with Everett and Victoria, are one of only three teams to reach the midpoint of 36 games — with 36 more to go — and John Paddock appears to have his work cut out for him between now and the trade deadline. Yes, Regina makes the final dance regardless — getting the host berth for the national championship tournament — but the Pats are clinging to a playoff spot right now, just two points up on division rivals Prince Albert and Saskatoon, who both have games in hand. Missing the playoffs would obviously be a disaster and Paddock will do whatever it takes to avoid that fate (and embarrassment). The Pats will be going all-in and selling what's left of the farm before Jan. 10. So, providing those imminent additions push Regina in the right direction, this team still has all kinds of upside and could should be top five again in these Power Rankings by season's end. For that to happen, over-age goaltender Tyler Brown needs to be much better or much more consistent in the second half. That goes for much of Regina's roster, including last season's WHL scoring leader Sam Steel, who "only" has 35 points in 27 games and just 14 goals. The world juniors should be a springboard for Steel as well, similar to Yamamoto. Perhaps Steel and the rest of the Pats have been pacing themselves, but it's time to pick up that pace. One more note on Regina, potential over-age ringer Austin Wagner has recovered from shoulder surgery, but he's presently playing in the AHL for former Moose Jaw coach Mike Stothers and may not be coming back to junior.
11) Vancouver Giants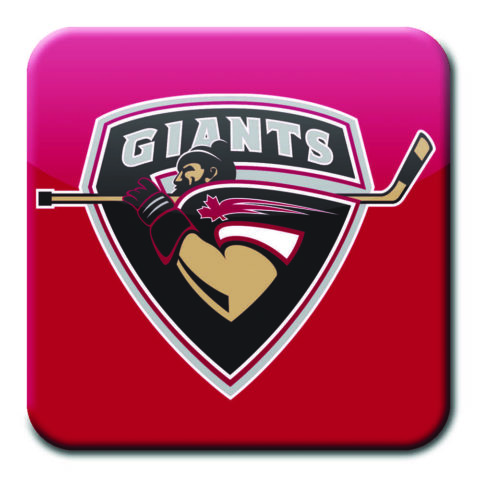 LAST RANKED: 14 (+3)
PRESEASON RANKING: 3 in B.C. (=)
OVERALL RECORD: 18-13-2-2
LAST 10 GAMES RECORD: 8-2-0-0
ANALYSIS: There is arguably a drop-off here — from the top-10 teams to No. 11, or the next 12 in general — but don't tell that to Tyler Benson, Ty Ronning, Glen Hanlon and Jason McKee. Vancouver's key players, including the general manager and head coach, would like to make some noise this season. Hanlon isn't necessarily going to be a buyer, but he's already put the pieces in place to compete with Kelowna and Victoria — whoever the Giants get in the first round. Granted, the G-Men are still building for the future — around Milos Roman, Bowen Byram and David Tendeck, the reigning goaltender of the week — but Vancouver has the makings to be a tough out for anybody, with underrated offensive depth and a sneaky good defence to boot. It seems unlikely that the Giants will unseat any of those top-10 teams in the second half — as far as these Power Rankings go — but, in saying that, nobody will be looking forward to facing Vancouver come playoff time.
12) Medicine Hat Tigers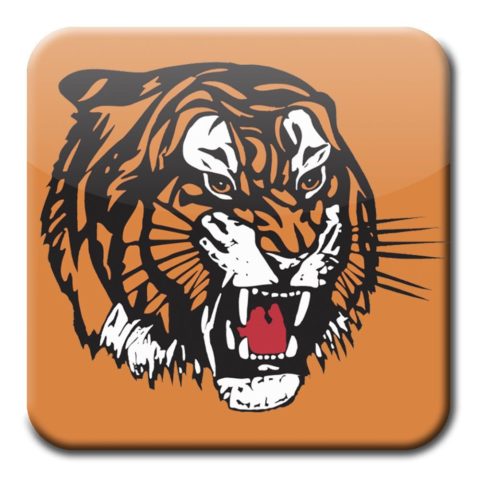 LAST RANKED: 9 (-3)
PRESEASON RANKING: 1 in Central (=)
OVERALL RECORD: 18-14-2-0
LAST 10 GAMES RECORD: 3-5-2-0
ANALYSIS: Crazy that one of the four division leaders shows up outside the top 10 in these Power Rankings — almost as crazy as the Memorial Cup hosts coming in at No. 10. Nevertheless, the Central Division has been the WHL's weak link this season and Medicine Hat hasn't been the same powerhouse from recent years. Mediocre is the word that comes to mind. As of now, it's very hard to envision the Central bracket winner putting up much of a fight against the East bracket winner in that conference final. The Tigers might get Mason Shaw back for the playoffs and rookie Josh Williams could be a consistent offensive threat by then but, even if that's the case, Medicine Hat won't strike fear into anybody from the East. Shaun Clouston's team is a work in progress and it'll be intriguing to see what kind of work he does ahead of the trade deadline. Division leaders don't rebuild and there's good revenue in home-ice advantage for two rounds of playoff hockey, but Clouston could get some calls on over-agers Mark Rassell, Kristians Rubins and Michael Bullion, as well as 19-year-old difference-makers David Quenneville and Max Gerlach. Don't expect Medicine Hat to sell, but Clouston could do some serious tweaking in hopes of getting his Tigers back into that contender conversation.
13) Lethbridge Hurricanes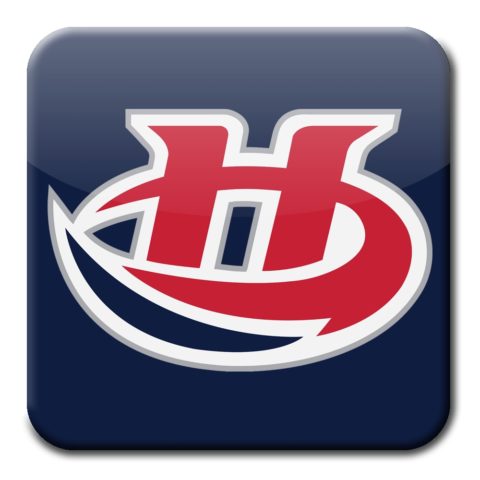 LAST RANKED: 13 (=)
PRESEASON RANKING: 2 in Central (=)
OVERALL RECORD: 15-16-2-0
LAST 10 GAMES RECORD: 5-4-1-0
ANALYSIS: Another underachiever — even more so than Tri-City and almost as much as Regina — Lethbridge is a good bet to make the most improvement in the second half. Thanks, in part, to the Central being so bad by comparison. A few of the Hurricanes' division rivals will presumably emerge as sellers, so Lethbridge should be able to bag some freebie points over the final couple months of the regular season. The Hurricanes should, no doubt, have more points than they currently do but — despite being below .500 — Lethbridge is just six points back of Medicine Hat for the division lead, with a game in hand. So definitely don't count out the Hurricanes when it comes to potentially winning the Central title — in the regular season and/or the playoffs — but also don't count on Lethbridge doing much damage in the postseason. Like the Tigers, the Hurricanes of today couldn't hold a candle to the East's top three or four teams. Stuart Skinner can certainly steal a game, or maybe two, but he can't steal a round. The defence in front of Skinner is suspect and Lethbridge isn't very deep up front either, but Lane Zablocki was a nice get by Peter Anholt and the pride of Whitehorse, Dylan Cozens, continues to be a bright spot as one of the league's most productive rookies. Brent Kisio should be able to get more out of this group, as a whole, the rest of the way.
14) Saskatoon Blades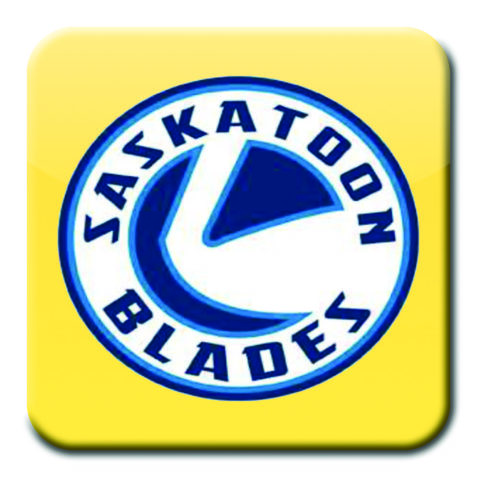 LAST RANKED: 22 (+8)
PRESEASON RANKING: 4 in East (-2)
OVERALL RECORD: 15-17-2-1
LAST 10 GAMES RECORD: 5-5-0-0
ANALYSIS: Trending up, led by a couple of over-agers in Cameron Hebig and Braylon Shmyr as well as a couple of rookies in Kirby Dach and Nolan Maier, look out for the Blades in the second half. They are looking like a playoff team as of late, which is great news for the city of Saskatoon — and the future sure looks bright there. The Blades' import defencemen, Libor Hájek and Mark Rubinchik, are also fun to watch for different reasons, and this team is fast becoming worth the price of admission. Saskatoon could be a wild-card team and wouldn't stand much chance against Moose Jaw, but what if the Blades landed in the Central bracket, be it against Medicine Hat or Lethbridge in the first round? Should that come to fruition, I wouldn't bet against Saskatoon, but I'm admittedly higher on the Blades than most and have been since Day 1.
15) Prince Albert Raiders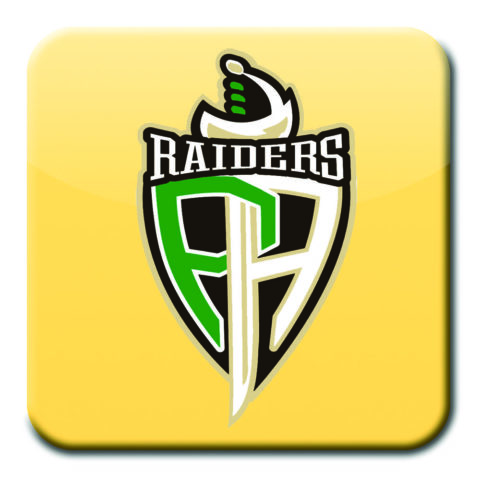 LAST RANKED: 16 (+1)
PRESEASON RANKING: 6 in East (+1)
OVERALL RECORD: 13-14-5-2
LAST 10 GAMES RECORD: 3-4-2-1
ANALYSIS: The other wild-card contender in the Eastern Conference, Marc Habscheid and the Raiders probably have stronger odds than Dean Brockman and the Blades — especially if Ian Scott stays between the pipes for Prince Albert. The Raiders have a workmanlike roster, with Curtis Hunt clearly building a team that works well for Habscheid. That might mean less skill than Saskatoon, but more grit for when the games get tougher, which they inevitably will down the stretch in that East Division. Jordy Stallard and Parker Kelly fit that bill, while Cole Fonstad is shooting up the draft rankings after lighting it up with 41 points in the first half. Prince Albert has more grinders than scorers up front, and the Raiders' defence has left a lot to be desired, but most those blueliners should be better in the second half, including Vojtech Budik, Brayden Pachal and rookie Rhett Rhinehart. If Scott stays and isn't traded, the Raiders will battle the Blades until the bitter end for one of those wild-card berths. However, Scott could fetch a ton in return as an NHL-drafted goalie and that is something Hunt has to consider.
16) Kamloops Blazers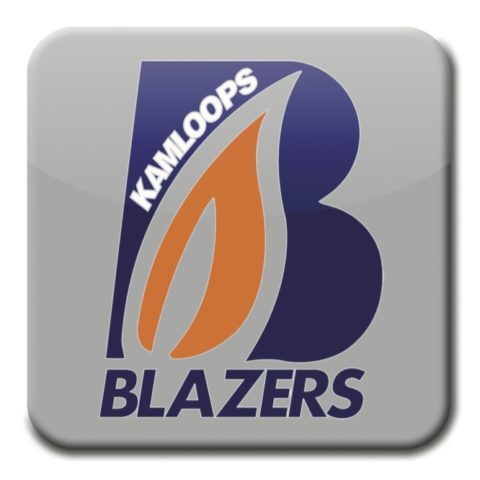 LAST RANKED: 20 (+4)
PRESEASON RANKING: 4 in B.C. (=)
OVERALL RECORD: 16-17-0-1
LAST 10 GAMES RECORD: 5-4-0-1
ANALYSIS: Another team that is trending up and looking more and more like a playoff team again, the Blazers are more like the Raiders than the Blades in terms of grinding it out by committee — just the way Don Hay likes it. Kamloops turned it around once goaltender Dylan Ferguson got his confidence back — thanks to that emergency recall with the Vegas Golden Knights that resulted in a brief NHL debut — but Jermaine Loewen has also been key to the recent success. He's always been a physical presence as a big body, but Loewen has become an offensive force of late and a true power forward that is proving to be a handful for anybody and everybody. Loewen's emergence has been huge for this offensively challenged team, but Garrett Pilon is still the straw that stirs the Blazers' drink as their leading scorer in both goals (17) and points (40). Joe Gatenby, the team's top defenceman, is tied for second in points (28), while Loewen is now second in goals (15). Kamloops has decent depth at every position, but lacks top-end talent, so the Blazers will continue to rely on Ferguson to keep the goals against down — much like his mentor, Connor Ingram, did the past couple seasons.
17) Seattle Thunderbirds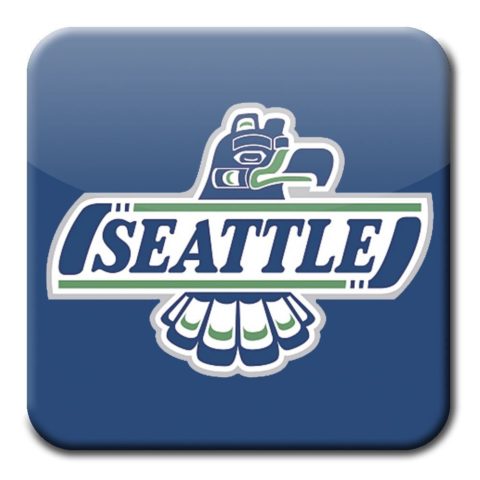 LAST RANKED: 15 (-2)
PRESEASON RANKING: 5 in U.S. (=)
OVERALL RECORD: 15-14-3-1
LAST 10 GAMES RECORD: 4-4-2-0
ANALYSIS: The defending WHL champions may actually be overachieving thanks to all their playoff experience. These Thunderbirds are lacking the big names of last season — gone are Matt Barzal, Ethan Bear, Keegan Kolesar and Ryan Gropp, along with former coach Steve Konowalchuk, and heroic goaltender Carl Stankowski still hasn't made his season debut (listed as week-to-week with a lower-body injury). Yet, Seattle is somehow scraping by and staying in the Western Conference's playoff picture. Give some credit to new coach Matt O'Dette — a promoted understudy of Konowalchuk — and what's left of the veteran core, including the red-hot Nolan Volcan, who headed into the holiday break as the WHL's player of the week, fellow forwards Donovan Neuls and Sami Moilanen, plus the top three on defence in Austin Strand, Turner Ottenbreit and Jarret Tyszka. Those six are doing the heavy lifting and providing the necessary leadership for the T-Birds, and there have been some pleasant surprises as well — such as Zack Andrusiak's team-high 17 goals in 33 games after scoring just five times in 52 games with Seattle last season. In saying all that, Seattle is just one point up on Kamloops for the second wild-card spot and the T-Birds are going to have a tough time holding off the Blazers in the second half.
18) Kootenay Ice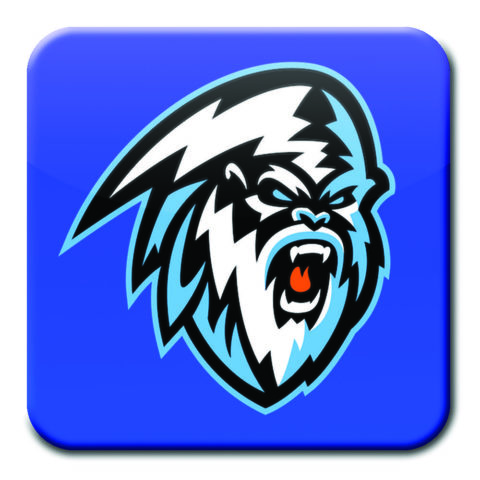 LAST RANKED: 12 (-6)
PRESEASON RANKING: 3 in Central (=)
OVERALL RECORD: 15-17-2-0
LAST 10 GAMES RECORD: 5-4-1-0
ANALYSIS: This ranking may seem low — it's based on Kootenay being an established seller, already shipping its top defenceman and captain Cale Fleury to Regina, and top-six forwards Sheen and Loschiavo to Moose Jaw — but I'm a big fan of the moves Matt Cockell is making for the Ice's future and, by all accounts, James Patrick, the former NHL defenceman, is proving to be a terrific junior coach. That staff also features two other ex-pros in Jon Klemm and Roman Vopat, who should be able to help Patrick return this franchise to prominence in the years to come. They have Kootenay in a playoff position as of today (an accomplishment in itself), and any post-season experience would prove valuable for the Ice — for the young players who will form the core going forward, for the fan base, and for the new owners at the bank — but Cockell is focused on the big picture with a keen eye on next season. That's when Kootenay could very well ascend to the top of the Central standings, led by the young forward trio of Peyton Krebs, Connor McClennon and the recently signed Holden Kodak. Krebs, the first overall pick from the 2016 bantam draft, is already living up to the hype as a 16-year-old rookie for the Ice, and the other two have been tearing it up in the midget ranks. In fact, they are sitting 1-2 in the scoring race for the Canadian Sport School Hockey League, which is full of top WHL prospects. Kodak, a 16-year-old who is eligible to join Kootenay for the second half, racked up 35 goals and 59 points in just 25 games — with a 15-point lead on McClennon, the second overall pick in the 2017 bantam draft. Again, it's all about the future for Kootenay and the future is extremely bright — even brighter than in Saskatoon.
19) Prince George Cougars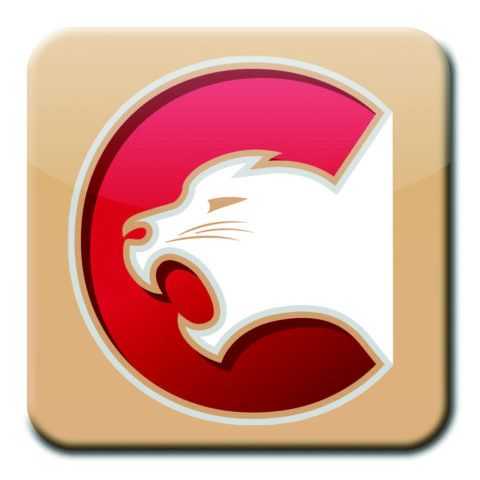 LAST RANKED: 21 (+2)
PRESEASON RANKING: 5 in B.C. (=)
OVERALL RECORD: 12-17-3-2
LAST 10 GAMES RECORD: 3-6-1-0
ANALYSIS: It does appear that my prediction will be coming true for the Cougars, going from first to worst in B.C. — winning last season's division banner, but now bringing up the rear. That's not a negative reflection on Richard Matvichuk — another former NHL defenceman turned coach like Patrick in Kootenay and Jason Smith in Kelowna — but just a sign of the cyclical nature of junior hockey and the amount of roster turnover for Prince George. Similar to Seattle, albeit not to the same degree. Nikita Popugaev bolting to Russia was a blow to the Cougars, but their other import forward, Vladislav Mikhalchuk, is enjoying a fair bit of success during his first season in North America. Take the good with the bad on that front. Dennis Cholowski has been Prince George's biggest addition and the Detroit Red Wings' first-rounder has replaced much of Brendan Guhle's offence from the back end, but the Cougars just don't have the horses to run with him. That begs the question, knowing Cholowski will be one-and-done in the WHL, would Todd Harkins flip him for futures? Several teams will be seeking that answer, and there will also be plenty of interest in Josh Anderson, a different type of defender, if P.G. does decide to sell.
20) Red Deer Rebels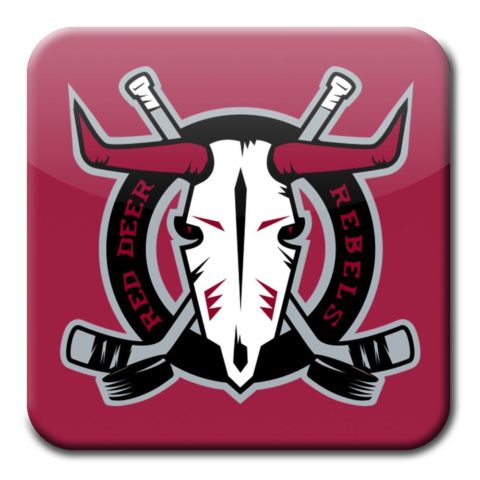 LAST RANKED: 11 (-9)
PRESEASON RANKING: 4 in Central (=)
OVERALL RECORD: 10-18-4-2
LAST 10 GAMES RECORD: 1-4-3-2
ANALYSIS: Another seller from the Central, with Red Deer sending Zablocki to Lethbridge and Jared Dmytriw back to B.C., to Vancouver, for futures in the form of picks and prospects. Brent Sutter probably had higher hopes for his Rebels this season, but incumbent goalie Riley Lamb broke his thumb in training camp and the rest of the roster just plodded along without him. It's debatable how much of a difference a healthy Lamb would have made, but this was never going to be Red Deer's year. So Sutter hit the reset button by acquiring local boy Josh Tarzwell as part of the return for Zablocki. Scouts will still be watching the Rebels in the second half, getting their fill of potential first-round pick Alexander Alexeyev, and Sutter should continue to give the big Russian blueliner all kinds of exposure with nothing much to lose.
21) Calgary Hitmen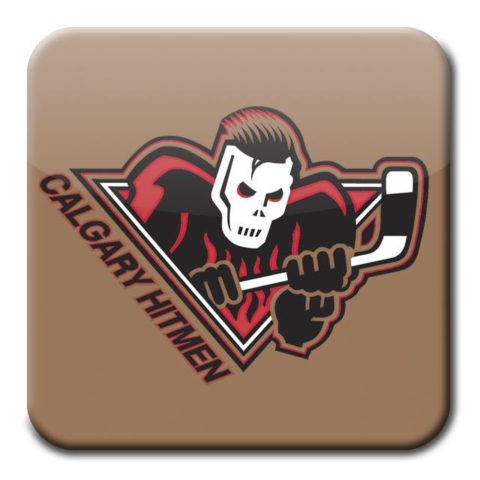 LAST RANKED: 19 (-2)
PRESEASON RANKING: 5 in Central (=)
OVERALL RECORD: 10-18-4-1
LAST 10 GAMES RECORD: 4-5-1-0
ANALYSIS: The Hitmen have been playing a bit better lately — seemingly getting more accustomed to Dallas Ferguson's coaching systems — and, therefore, might be a better bet than Red Deer if anybody is going to catch and overtake Kootenay for the Central's third seed. That's within the realm of possibility for Calgary — seven points back of the Ice, with a game in hand and a home-and-home on tap coming out of the holiday break. However, the Hitmen will be without their top defenceman and leading scorer in Jake Bean, who is a returnee for Canada at the world juniors, and some wonder whether Bean will be returning to Calgary at all. That tournament ends on Jan. 5, just five days before the trade deadline. There are those who feel Jeff Chynoweth showed his hand as a seller by dealing Gennaro and Malenstyn to Swift Current, but Calgary also got back a couple players who are contributing in the present in addition to a couple futures — targeting Josh Prokop, a junior-A player committed to Ohio State, who also happens to be the older brother of Calgary's 2017 first-round bantam draft pick, Luke Prokop. If Chynoweth is shopping Bean before and after Christmas, he could be an even better gift for a contender than Cholowski. One source suggested Bean to Portland, similar to when the Winterhawks landed Matt Dumba and paired him with Derrick Pouliot in making a run to the 2014 league final. Bean and Jokiharju could rival that pairing of Dumba and Pouliot, but Calgary could also enjoy a second-half surge by keeping Bean, considering the Hitmen have an NHL-signed over-age goalie in Nick Schneider and an NHL-drafted over-ager in Jakob Stukel. Time will tell.
22) Edmonton Oil Kings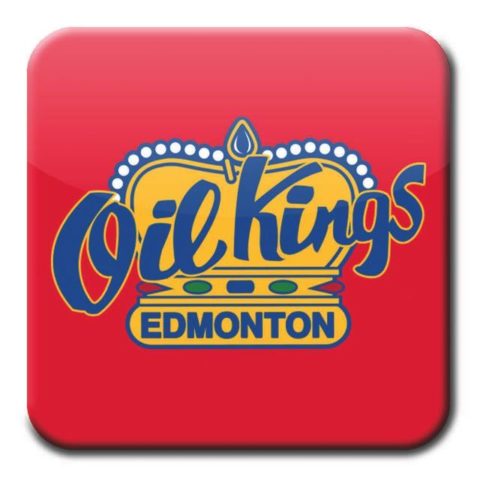 LAST RANKED: 18 (-4)
PRESEASON RANKING: 6 in Central (=)
OVERALL RECORD: 7-22-3-1
LAST 10 GAMES RECORD: 2-6-1-1
ANALYSIS: I feel sorry for Steve Hamilton, who might take the fall for another lost season. And also for Tomas Soustal, who will likely finish a very solid WHL career in a losing situation. Not many teams have room for a two-spotter at the trade deadline, with Soustal both an over-ager and an import from the Czech Republic. The Oil Kings are one of the league's younger teams, with this a building year from start to finish, so that may give Hamilton more job security. Randy Hansch doesn't have a whole lot to sell, with 19-year-old forward Davis Koch looking like Edmonton's biggest trade chip. Then again, Koch could be a valuable over-ager for the Oil Kings next season. Standing pat at the deadline would seem strange for a bottom feeder — Edmonton is a distant last in the overall standings, seven points behind fellow Central cellar dweller Calgary — but Hansch's phone won't be ringing off the hook. It is what it is, perhaps a new low for the Oil Kings with a long way to go back up. The worst season in franchise history saw 16 wins in 2009-10 and Edmonton is currently on pace for 15.
---
Midseason Power Rankings
1) Moose Jaw Warriors
2) Swift Current Broncos
3) Brandon Wheat Kings
4) Kelowna Rockets
5) Portland Winterhawks
6) Victoria Royals
7) Tri-City Americans
8) Everett Silvertips
9) Spokane Chiefs
10) Regina Pats
11) Vancouver Giants
12) Medicine Hat Tigers
13) Lethbridge Hurricanes
14) Saskatoon Blades
15) Prince Albert Raiders
16) Kamloops Blazers
17) Seattle Thunderbirds
18) Kootenay Ice
19) Prince George Cougars
20) Red Deer Rebels
21) Calgary Hitmen
22) Edmonton Oil Kings
---
1) Portland Winterhawks
2) Swift Current Broncos
3) Victoria Royals
4) Moose Jaw Warriors
5) Regina Pats
6) Tri-City Americans
7) Brandon Wheat Kings
8) Kelowna Rockets
9) Medicine Hat Tigers
10) Spokane Chiefs
11) Red Deer Rebels
12) Kootenay Ice
13) Lethbridge Hurricanes
14) Vancouver Giants
15) Seattle Thunderbirds
16) Prince Albert Raiders
17) Everett Silvertips
18) Edmonton Oil Kings
19) Calgary Hitmen
20) Kamloops Blazers
21) Prince George Cougars
22) Saskatoon Blades
---
Western Conference
U.S. Division
1) Tri-City Americans
2) Portland Winterhawks
3) Spokane Chiefs
4) Everett Silvertips
5) Seattle Thunderbirds
B.C. Division
1) Victoria Royals
2) Kelowna Rockets
3) Vancouver Giants
4) Kamloops Blazers
5) Prince George Cougars
Eastern Conference
East Division
1) Regina Pats
2) Moose Jaw Warriors
3) Swift Current Broncos
4) Saskatoon Blades
5) Brandon Wheat Kings
6) Prince Albert Raiders
Central Division
1) Medicine Hat Tigers
2) Lethbridge Hurricanes
3) Kootenay Ice
4) Red Deer Rebels
5) Calgary Hitmen
6) Edmonton Oil Kings