The Western Hockey League season will be one month old as of this weekend — having begun on September 22nd — and the standings are starting to take shape.
The contenders are emerging, though nobody is buying or even selling yet, with very few trades to date. Just seven in total since the puck dropped on the regular season.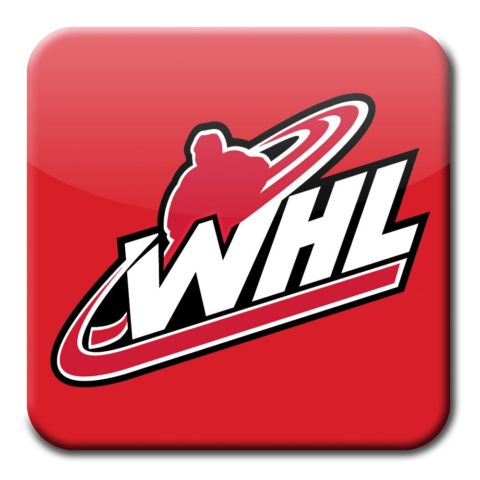 Expect business to pick up over the next month, with the feeling-out process now over and teams getting a better idea of how they stack up. Strengths and weaknesses are coming to light, so it's only a matter of time — be it days or weeks — until some club makes their move and triggers a chain reaction, with everybody else following suit ahead of the January 10th trade deadline. It will be a real arm's race this season, especially since the WHL gets two berths in the Memorial Cup with the Regina Pats hosting the 2018 tournament.
As it stands, with the majority of teams having played 10 games — some as many as 12 and others as few as eight — I felt it was a good time to bust out the first installment of my WHL Power Rankings.
I previously published my WHL standings predictions on opening day, but forgot to include my initial Power Rankings. Those predictions were by division — as listed below — but this is my first attempt at ranking all 22 teams from top to bottom.
'WHL Preview and Predictions: Several Contenders, Stellar Rookies' from our @LarryFisher_KDC https://t.co/yMj3oCy4Eb #THW #WHL pic.twitter.com/cPxiJoXa3C

— The Hockey Writers (@TheHockeyWriter) September 23, 2017
I did the same exercise for the NHL earlier this week — my second installment for that league, following my preseason predictions, which did include Power Rankings. The plan is to update my NHL Power Rankings in five-game segments, but I'll stick to 10-game segments for my WHL Power Rankings.
NHL Power Rankings Through 5 Games https://t.co/hq1fTxpOGG #THW #NHL pic.twitter.com/fwDLHxUVQm

— The Hockey Writers (@TheHockeyWriter) October 18, 2017
It'll be interesting to see how much these rankings change come mid-November and by the Christmas break — and beyond — but here are my WHL Power Rankings through 10 games and at the one-month mark:
1) Portland Winterhawks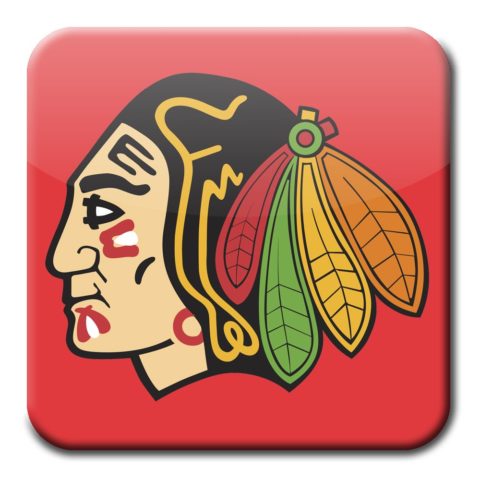 OVERALL RECORD: 8-1-0-0
DIVISION STANDING: 1st in U.S.
PRESEASON PREDICTION: 2nd in U.S. (+1)
ANALYSIS: Ranked No. 1 in the nation — topping the Canadian Hockey League's latest weekly top 10 — the Winterhawks are firing on all cylinders under Mike Johnston. Portland boasts three first-round NHL draft picks — Cody Glass (6th in 2017, Vegas), Kieffer Bellows (19th in 2016, New York Islanders) and Henri Jokiharju (29th in 2017, Chicago) — and they are all living up to their potential thus far. But there is depth beyond the big three and Cole Kehler is a solid over-age goaltender.
2) Swift Current Broncos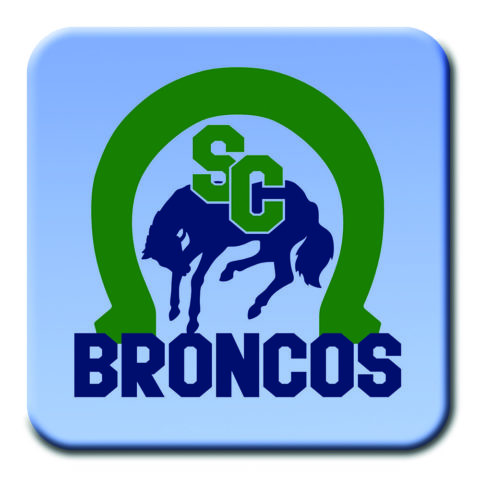 OVERALL RECORD: 8-1-0-0
DIVISION STANDING: 1st in East
PRESEASON PREDICTION: 3rd in East (+2)
ANALYSIS: The names aren't as "big" as Portland, but Swift Current has arguably the best top line in all of junior hockey right now — comprised of the league's leading goal-scorer Tyler Steenbergen (Arizona fifth-rounder in 2017), Aleksi Heponiemi (Florida second-rounder in 2017) and Glenn Gawdin (free-agent over-ager, a St. Louis fourth-rounder in 2015 who went unsigned). Another deep team backstopped by an over-ager in Logan Flodell, who is leading the league with a .940 save percentage. Deserving of No. 3 ranking in the CHL.
3) Victoria Royals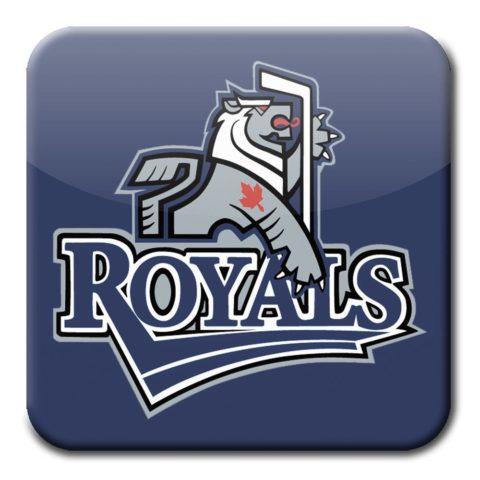 OVERALL RECORD: 9-1-1-0
DIVISION STANDING: 1st in B.C.
PRESEASON PREDICTION: 1st in B.C. (=)
ANALYSIS: More of a powerhouse than I envisioned, the Royals were ranked No. 1 in the CHL last week before losing to Tri-City and Spokane, subsequently falling to No. 5. Matthew Phillips is tied for the points lead with 26 and Victoria was fortunate to get back both Tyler Soy and Chaz Reddekopp, as over-agers, from the pro ranks. With Griffen Outhouse shining in goal, the Royals appear to be the team to beat in B.C., having already distanced themselves from the pack.
4) Moose Jaw Warriors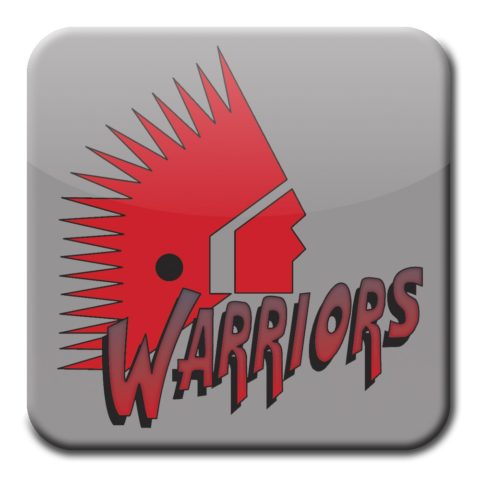 OVERALL RECORD: 7-3-0-0
DIVISION STANDING: 3rd in East
PRESEASON PREDICTION: 2nd in East (-1)
ANALYSIS: Perhaps underachieving a bit, at least offensively, and missing injured defenceman Josh Brook (Montreal second-rounder in 2017), the Warriors are still a force to be reckoned with. The scoring should pick up sooner than later and the goaltending is holding up so far. The only other WHL team in the CHL's top 10, at No. 9. I don't always agree with those rankings, but they seem to have them right this week.
5) Regina Pats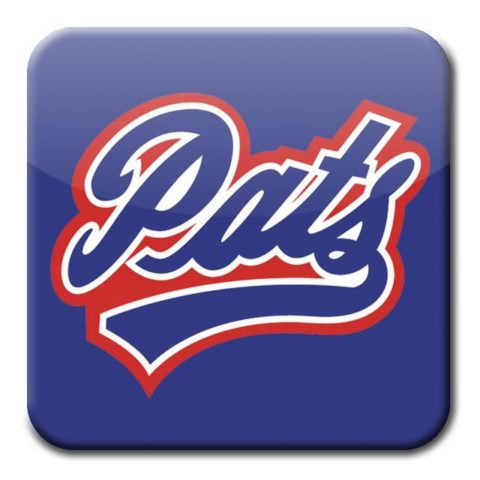 OVERALL RECORD: 6-4-1-0
DIVISION STANDING: 4th in East
PRESEASON PREDICTION: 1st in East (-3)
ANALYSIS: Slow starters but winners of three straight, the Pats have been coming on strong since getting Sam Steel and Josh Mahura back from the Anaheim Ducks. Emil Oksanen has been a pleasant surprise and Jake Leschyshyn has returned from injury (again), but Regina will get another big boost once Nick Henry is healthy (2-3 weeks) and later when Austin Wagner is inevitably sent back by the Los Angeles Kings (recovering from shoulder surgery until midseason). Wagner should join the fold as a trade-deadline ringer of sorts, and no doubt John Paddock will be loading up between now and then. The balance of power evidently resides in the East Division this season, with three teams in my top five and four in my top 10. The Pats are only going to get better and may reign supreme again by season's end.
6) Tri-City Americans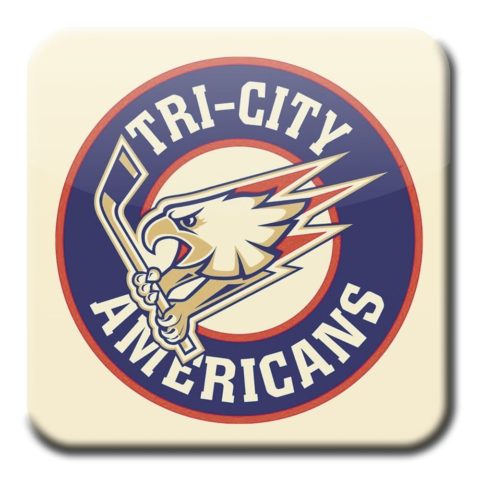 OVERALL RECORD: 7-4-0-0
DIVISION STANDING: 2nd in U.S.
PRESEASON PREDICTION: 1st in U.S. (-1)
ANALYSIS: Also not playing up to their full potential yet, the Americans have room for improvement, but will be hard-pressed to catch those high-flying Winterhawks. Tri-City's goaltending hasn't been great (paging Evan Sarthou), but this team should be able to outscore the opposition on most nights, winning 5-4 if need be — as was the case against Victoria. If the goaltending improves, the Americans could climb these rankings.
7) Brandon Wheat Kings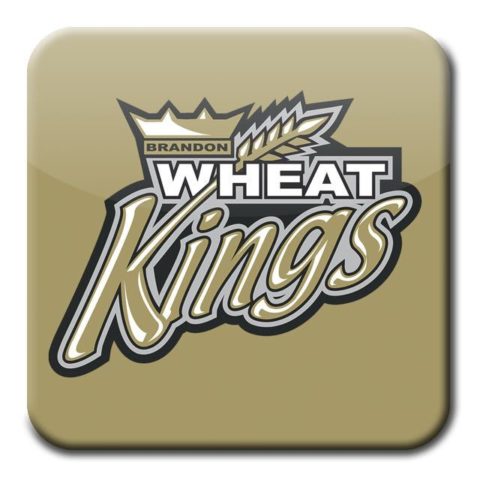 OVERALL RECORD: 7-3-0-1
DIVISION STANDING: 2nd in East
PRESEASON PREDICTION: 5th in East (+3)
ANALYSIS: Equal parts surprised and impressed by the Wheat Kings. Ty Lewis has launched himself to the top of the league's scoring race — tied with Victoria's Phillips at 26 points. Stelio Mattheos is tied for the third-most goals, with nine. Kale Clague is looking like the league's best defenceman, with the most goals (7) and points (17) among blueliners. And Logan Thompson is a legitimate top-10 goalie too. Brandon doesn't have the depth of the teams ranked above, but so far that hasn't been a problem.
8) Kelowna Rockets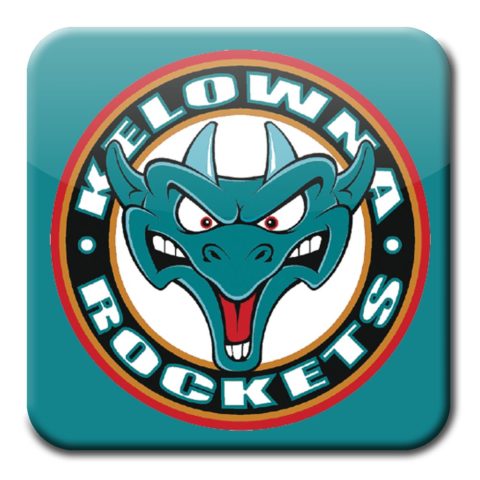 OVERALL RECORD: 4-4-1-1
DIVISION STANDING: Tied for 2nd in B.C.
PRESEASON PREDICTION: 2nd in B.C. (=)
ANALYSIS: Goaltending has been a problem here and may force Bruce Hamilton's hand if the Rockets lose two more at home to Portland this weekend. Heck, many in Kelowna were half-expecting a new netminder in time for Friday's game. Brodan Salmond hasn't been getting the job done as a 19-year-old, in his first season as starter, and James Porter isn't ready to shoulder the load as a 17-year-old rookie. The numbers speak for themselves — Salmond has an .864 save percentage and Porter an .870, with 3.98 and 4.34 goals-against averages, respectively — and suggest goaltending is holding this team back as of today. Kole Lind has picked up where he left offensively, again leading Kelowna in scoring, but overall it's been a disappointing start that could get worse before it gets better unless the goaltending rectifies itself — or gets rectified via trade.
9) Medicine Hat Tigers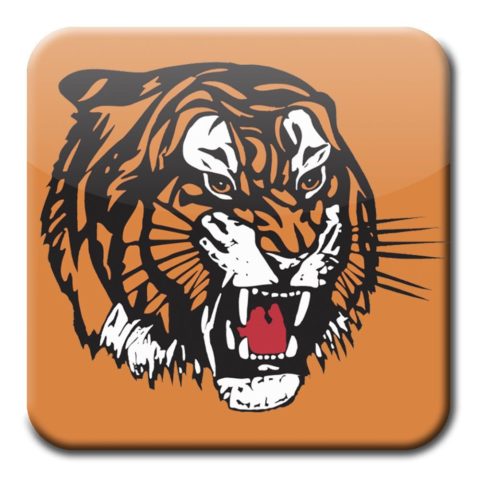 OVERALL RECORD: 5-3-0-0
DIVISION STANDING: 1st in Central
PRESEASON PREDICTION: 1st in Central (=)
ANALYSIS: Arguably ranked a little low for a division leader, the Tigers haven't been lighting it up like last season — averaging 3.62 goals per game, compared to 4.86 over 72 games in 2016-17. That total of 350 was second to only Regina's 353 and no other team scored more than 283. These Tigers are obviously missing Mason Shaw (torn ACL, 6 months) and Max Gerlach has been sidelined recently too, but Medicine Hat still has plenty of firepower and should heat up as the season progresses. Look for the Tigers to trend up in these rankings.
10) Spokane Chiefs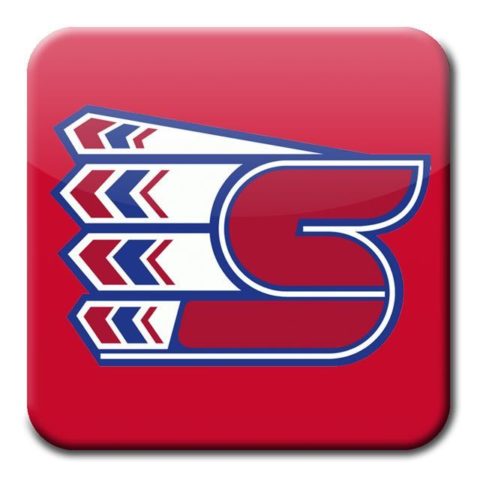 OVERALL RECORD: 6-5-0-0
DIVISION STANDING: 3rd in U.S.
PRESEASON PREDICTION: 3rd in U.S. (=)
ANALYSIS: Dan Lambert has the Chiefs playing an up-tempo attacking style, even without Kailer Yamamoto. It's still safe to assume that Yamamoto will eventually be returned to Spokane by Edmonton — he's played in four of the Oilers' five games thus far (recording two assists) and will likely get the full nine-game audition. If and when Yamamoto rejoins the Chiefs, he should be the perfect fit for Lambert's system and make Spokane that much more potent. Maybe not as potent as the Winterhawks or Americans, but not far off.
11) Red Deer Rebels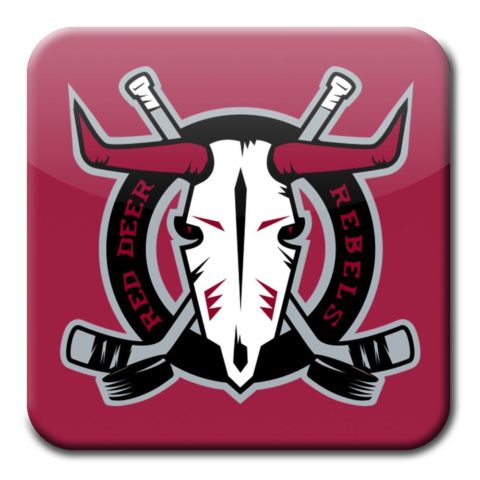 OVERALL RECORD: 5-4-0-0
DIVISION STANDING: 2nd in Central
PRESEASON PREDICTION: 4th in Central (+2)
ANALYSIS: A good start by Brent Sutter's boys, especially without projected starting goaltender Riley Lamb (broken thumb). Short on star power and not likely to 'wow' anybody, but new import Kristian Reichel — the son of former NHLer, Robert — has been impressive (four goals and 10 points) and new captain Grayson Pawlenchuk is leading by example (six goals and 11 points). Austin Pratt, Lane Zablocki and Jared Dmytriw should have more to offer offensively, but fortunately 17-year-old rookie Ethan Anders — not over-ager Lasse Petersen — has been holding the fort in goal.
12) Kootenay Ice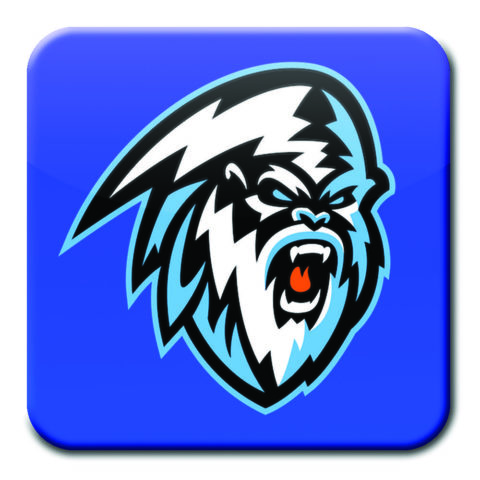 OVERALL RECORD: 4-5-1-0
DIVISION STANDING: 4th in Central
PRESEASON PREDICTION: 3rd in Central (-1)
ANALYSIS: Peyton Krebs is proving to be a special talent and there is still lots of upside to this Kootenay team. With a new coach and so many new faces on the roster, including recent trade acquisition Jeff de Wit, there has been an adjustment period and it is taking time to gel. Once the Ice hit their stride, they should be a strong bet to make the playoffs and maybe make some noise.
13) Lethbridge Hurricanes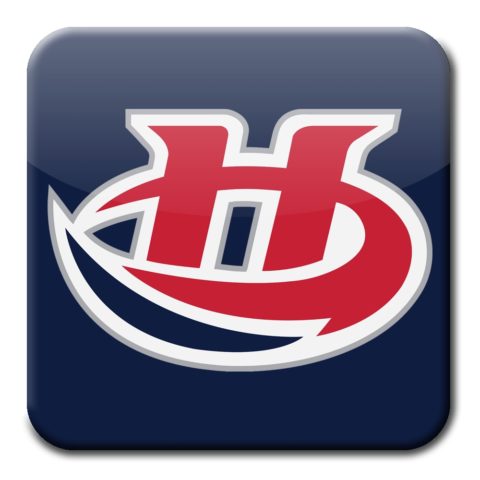 OVERALL RECORD: 4-4-0-0
DIVISION STANDING: 5th in Central
PRESEASON PREDICTION: 2nd in Central (-3)
ANALYSIS: An inconsistent start, but the Hurricanes have the talent to be a top-10 team in these rankings and nobody is pushing the panic button in Lethbridge. Brent Kisio will get this group rolling again. He's one of the better coaches in the league and Stuart Skinner is one of the better goaltenders. That's a good combination to have. Brennan Menell would have been one of the better defencemen too, but he'll likely be staying in pro — off to an impressive start for Minnesota's farm team, with one goal and three points in four games for the AHL's Iowa Wild. Luckily for Lethbridge, Calen Addison is already taking a big step as a point-per-game defender in his NHL draft year.
14) Vancouver Giants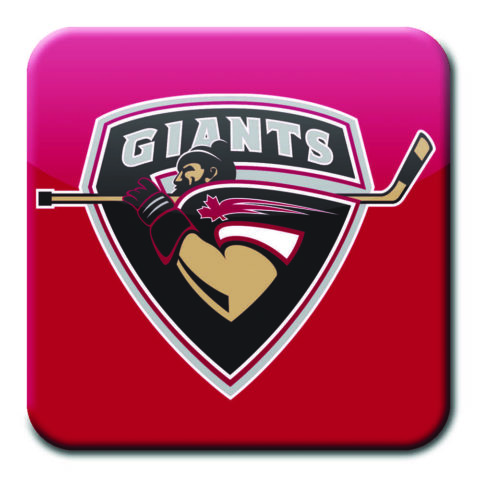 OVERALL RECORD: 4-4-1-1
DIVISION STANDING: Tied for 2nd in B.C.
PRESEASON PREDICTION: 3rd in B.C. (=/+1)
ANALYSIS: The Giants are better this season and have the benefit of playing in the shockingly weak B.C. Division. Granted it's still early, but that bodes well for the Langley-based club's playoff chances. The Giants still aren't scoring to their full potential — Ty Ronning and Brad Morrison should be better than point-per-game players as over-agers — but that should come in time, especially as Milos Roman grows comfortable with the North American game and Bowen Byram blossoms on the blue line. David Tendeck seems to be taking the reins in goal, but he's not yet a proven commodity either. Like Kootenay, Vancouver has more upside than most teams at this stage of the season, but catching Victoria and even keeping pace with Kelowna will prove difficult.
15) Seattle Thunderbirds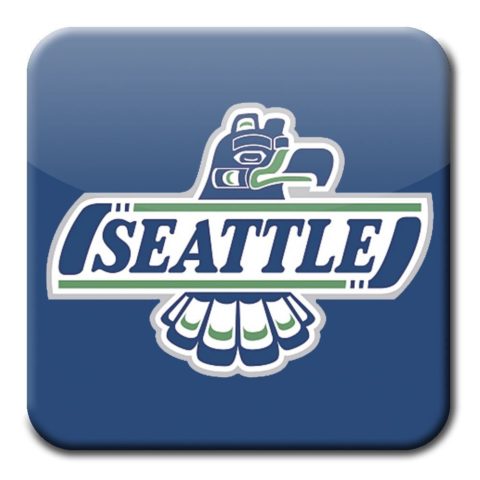 OVERALL RECORD: 4-3-0-1
DIVISION STANDING: 4th in U.S.
PRESEASON PREDICTION: 5th in U.S. (+1)
ANALYSIS: The defending WHL champions are nowhere near the same team without Matt Barzal, Ethan Bear, Keegan Kolesar, Ryan Gropp and former coach Steve Konowalchuk. Yet, their playoff experience among the returnees is keeping the Thunderbirds competitive this season. Players like Austin Strand and Sami Moilanen have been stepping up, but standout netminder Carl Stankowski (lower-body) is still at least a month away. If Stankowski can return to his surprising form, Seattle should stay in the playoff picture — probably as a wild-card team.
16) Prince Albert Raiders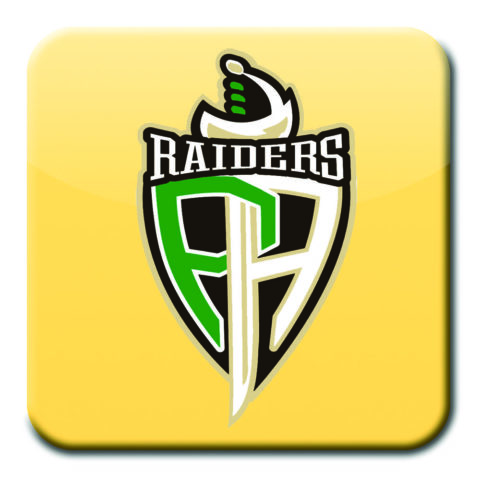 OVERALL RECORD: 3-4-3-0
DIVISION STANDING: 5th in East
PRESEASON PREDICTION: 6th in East (+1)
ANALYSIS: Playing in the toughest division hurts the Raiders' record, but not their Power Ranking. Prince Albert is proving much better than I anticipated and might end up contending for a playoff spot. The Raiders are missing Ian Scott in goal, sidelined indefinitely after suffering a lower-body injury in P.A.'s season opener. That could have been a death blow from the outset, but the Raiders are coping relatively fine so far. Cole Fonstad is making a name for himself in his NHL draft year, and there is more talent on this roster, at every position, than I realized. In another division — be it the Central or B.C. — the Raiders could be playoff bound, but it'll be an uphill battle playing out of the East.
17) Everett Silvertips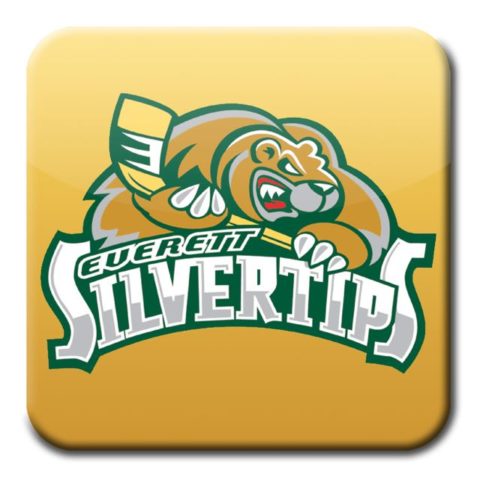 OVERALL RECORD: 4-7-1-0
DIVISION STANDING: 5th in U.S.
PRESEASON PREDICTION: 4th in U.S. (-1)
ANALYSIS: Speaking of missing their star goaltender, the Silvertips are struggling mightily without Carter Hart, who has only played two games and had been sidelined by mononucleosis, though the WHL website lists his absence as an upper-body injury — expected to miss 1-3 more weeks. Once healthy, Hart is going to have to take this team on his shoulders, as per usual, but he's fully capable as the league's two-time reigning goaltender of the year. Everett's new system — moving away from Kevin Constantine's strict defensive structure under new coach Dennis Williams — hasn't produced the desired results yet, but that could change with Hart's return.
18) Edmonton Oil Kings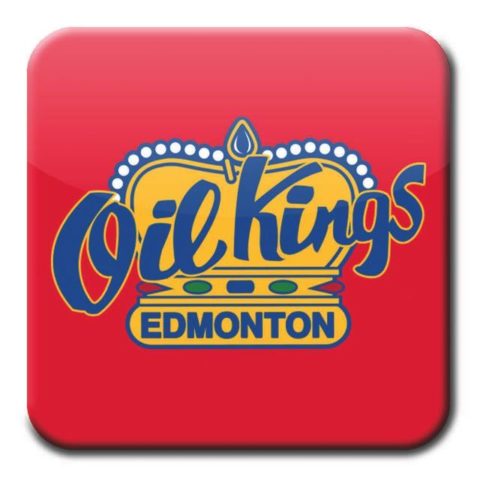 OVERALL RECORD: 4-6-2-0
DIVISION STANDING: 3rd in Central
PRESEASON PREDICTION: 6th in Central (+3)
ANALYSIS: The Oil Kings' place in the standings is deceiving since they have played at least two more games than all of their Central Division peers — and four more than the perceived top-two teams in Medicine Hat and Lethbridge. So expect Edmonton to trend down as the other teams make up those games in hand. Still, four wins and 10 points from 12 games is a decent start for the Oil Kings and exceeds my expectations. All the best to Steve Hamilton in what will likely be another trying season. Tomas Soustal was a nice addition for Edmonton, but he's yet to score his first goal as an Oil King — with eight assists through seven games since being acquired from Kelowna as an over-age casualty here in the Okanagan. Trey Fix-Wolansky is Edmonton's version of Victoria's Phillips, but the supporting cast pales in comparison and will probably leave the Oil Kings on the outside looking in come playoff time.
19) Calgary Hitmen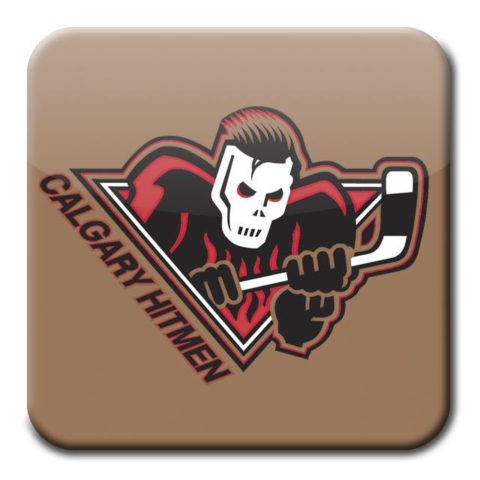 OVERALL RECORD: 3-6-1-0
DIVISION STANDING: 6th in Central
PRESEASON PREDICTION: 5th in Central (-1)
ANALYSIS: The Hitmen are still finding their way under first-year coach Dallas Ferguson and should get at least marginally better as the season progresses. Nick Schneider is an NHL-signed goaltender — now playing in the same town as the team that took a chance on him — and Calgary has more talent than Edmonton on paper. That includes first-round NHL draft pick Jake Bean on defence — returning from an impressive preseason showing with Carolina — and a handful of forwards capable of putting the puck in the net. The Hitmen could make a playoff push and should get their record closer to .500, if not above.
20) Kamloops Blazers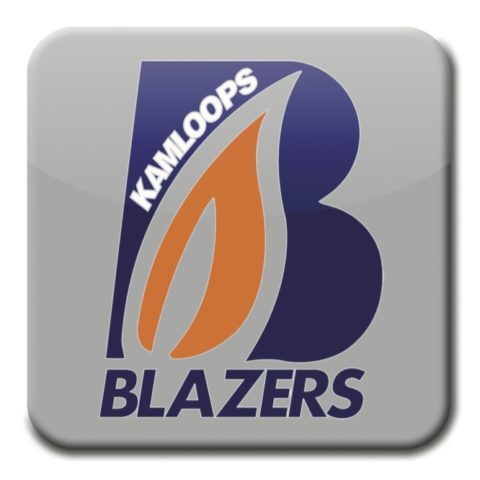 OVERALL RECORD: 2-9-0-0
DIVISION STANDING: 5th in B.C.
PRESEASON PREDICTION: 4th in B.C. (-1)
ANALYSIS: A downright dreadful start, mainly due to Dylan Ferguson's struggles in goal. For whatever reason, he forgot how to stop the puck and couldn't keep it out of his net — that is, until backstopping a two-game road sweep in Prince George last weekend. That could very well be a turning point for Kamloops and certainly for Ferguson — a drafted and signed goalie who had some shining moments for Vegas during NHL preseason play a month ago. Ferguson wasn't getting much run support upon returning to the Blazers — it's apparent that Kamloops is going to be offensively challenged this season — but if Ferguson can settle in, and he should, there will be more wins to come. This is quite the hole for Kamloops to dig out of and the scoring woes will likely continue, so life isn't about to get any easier for Ferguson, nor Don Hay. The Blazers will be tested again this weekend, below the border against Spokane and Tri-City.
21) Prince George Cougars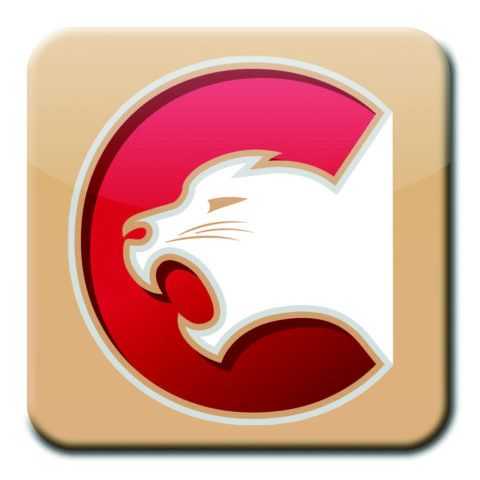 OVERALL RECORD: 3-5-2-0
DIVISION STANDING: 4th in B.C.
PRESEASON PREDICTION: 5th in B.C. (+1)
ANALYSIS: Coming off those two home losses to Kamloops, the Cougars had to rank below the Blazers — even if their overall record is better. Prince George has to be delighted with Dennis Cholowski, who has four goals and nine points in eight games as a rookie defenceman after leaving college to sign with Detroit as a first-round pick (20th) from 2016. He's been the bright spot, supplying offence from the back end similar to Brendan Guhle last season, but the Cougars lost their other star defenceman Josh Anderson (Colorado third-rounder in 2016) to a separated shoulder. That was a significant early-season blow, and Prince George's offence hasn't been much better than Kamloops' either. Expect the Cougars and Blazers to battle it out in the division basement throughout the season, but possibly claw their way towards a wild-card playoff berth — depending how Seattle and Everett progress as potential crossover teams.
22) Saskatoon Blades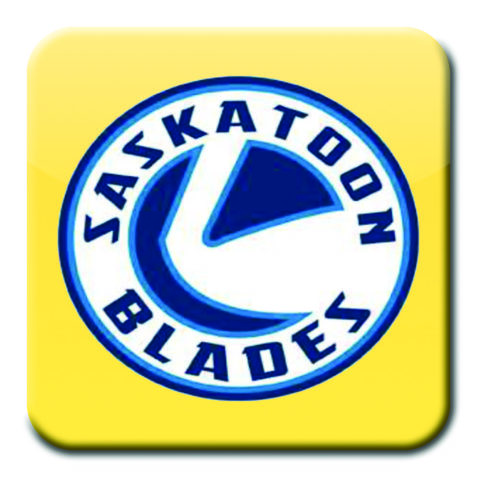 OVERALL RECORD: 3-6-0-0
DIVISION STANDING: 6th in East
PRESEASON PREDICTION: 4th in East (-2)
ANALYSIS: Last but not necessarily least in the big picture, the Blades are another team with ample room for improvement but, as mentioned with Prince Albert, it will definitely be difficult for Saskatoon to gain much traction in the East Division. It would appear the Blades made a mistake by trading Flodell to rival Swift Current just prior to the season, bringing in Ryan Kubic from Vancouver as his replacement. Kubic has an .862 save percentage and 4.19 goals-against average over seven appearances — compared to Flodell's league-leading .940 and 2.00 in the same number of games to date. An argument can be made that Flodell is playing behind a better Broncos' team, but Kubic is doing little to reward the Blades' confidence in him. Kirby Dach has been sidelined by an upper-body injury (now listed as day-to-day), but the second overall pick from the 2016 bantam draft hadn't made as smooth of a transition to major junior as the top selection in Kootenay's Krebs. Dach produced one goal and three points in six games before getting hurt. But Saskatoon can't really rely on a 16-year-old rookie to carry them out of the cellar anyway. Dach still has a bright future, but the Blades need a better effort from everyone — starting with Kubic — to get this ship righted. Saskatoon might not bring up the rear in these rankings all season but, for now, this is where the Blades belong.
---
WHL Power Rankings After 10 Games
1) Portland Winterhawks
2) Swift Current Broncos
3) Victoria Royals
4) Moose Jaw Warriors
5) Regina Pats
6) Tri-City Americans
7) Brandon Wheat Kings
8) Kelowna Rockets
9) Medicine Hat Tigers
10) Spokane Chiefs
11) Red Deer Rebels
12) Kootenay Ice
13) Lethbridge Hurricanes
14) Vancouver Giants
15) Seattle Thunderbirds
16) Prince Albert Raiders
17) Everett Silvertips
18) Edmonton Oil Kings
19) Calgary Hitmen
20) Kamloops Blazers
21) Prince George Cougars
22) Saskatoon Blades
---
WHL Preseason Predictions
Western Conference
U.S. Division
1) Tri-City Americans
2) Portland Winterhawks
3) Spokane Chiefs
4) Everett Silvertips
5) Seattle Thunderbirds
B.C. Division
1) Victoria Royals
2) Kelowna Rockets
3) Vancouver Giants
4) Kamloops Blazers
5) Prince George Cougars
Eastern Conference
East Division
1) Regina Pats
2) Moose Jaw Warriors
3) Swift Current Broncos
4) Saskatoon Blades
5) Brandon Wheat Kings
6) Prince Albert Raiders
Central Division
1) Medicine Hat Tigers
2) Lethbridge Hurricanes
3) Kootenay Ice
4) Red Deer Rebels
5) Calgary Hitmen
6) Edmonton Oil Kings