The NHL's temporary trade freeze came and went with the Minnesota Wild making no moves. There were plenty of rumors swirling that general manager Chuck Fletcher was receiving plenty of interest for guys such as Jonas Brodin, Matt Dumba and even Marco Scandella. The Wild, along with the other 29 NHL teams, released their protected players list on June 18, and we now have a better idea of what the Vegas Golden Knight's team could look like.
Wild Staying Put
With all of the talk of Brodin or Dumba being traded, it seemed almost certain that the Wild were going to trade a defenseman. There were talks that the Wild were in on Jonathan Drouin, who eventually was dealt to the Montreal Canadiens. The Tampa Bay Lightning wanted a d-man who was exempt from expansion. This would enable them to protect an extra blueliner, something they wouldn't have been able to do if they had dealt for Brodin.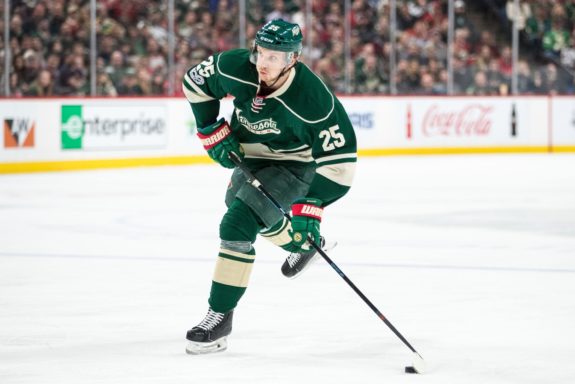 Now that the trade freeze has begun, teams can only trade with Vegas until Thursday, June 22. The Golden Knights will be selecting one player from each team. The selections will be announced during the NHL Awards in Las Vegas on Wednesday, June 21.
Key Players Protected
Out of all 30 NHL teams, the Wild may be in the biggest pinch. The Wild were looking into trading either Dumba or Brodin, allowing them to get something in return for one, while protecting the other. Since neither were traded, the Wild chose to protect Brodin over Dumba, leaving him exposed to Vegas. Erik Haula, Scandella and Eric Staal are some key names that the Knights may be looking at as well.
The Wild chose to protect Jason Zucker over Staal, given the fact that he is faster and much younger (24). The Wild seem to be confident that Vegas will ultimately take a blueliner from them, which gave them more confidence in exposing Staal. Another reason why they exposed Staal was due to the fact that they were unable to get Jason Pominville to waive his no trade clause.
Who Do the Wild Lose?
The Wild are confident that Staal will not be picked up by Vegas. If you look at the protected lists, you might think otherwise. There are plenty of good defensemen out there. Talented forwards however, are limited. This leads me to believe that there is a good chance that Vegas decides to take Staal rather than a Dumba or Scandella. Dumba is a talented, young offensive defenseman. However, there are a ton of options for Vegas that could be a better option than Dumba. Guys like Kevin Shattenkirk, Brenden Dillon, Niklas Kronwall, Calvin de Haan and Sami Vatanen are just a few notable names that are available.
Staal is a former captain and Stanley Cup champion. He's coming off arguably his best season since the 2011-12 season. He scored 28 goals and 65 points for the Wild and was a solid player on both sides of the puck. He would be a leader and a tremendous locker room presence for the Golden Knights.
Dumba is no slouch of a player. Despite his erratic play in the defensive zone, he is a fun player to watch. He has gotten better each year in the league. He's put up double-digit goal totals in consecutive seasons and has a cannon of a shot. If Vegas were to pick him up and give him top minutes and a leadership role, he could blossom into the player he has the potential to be.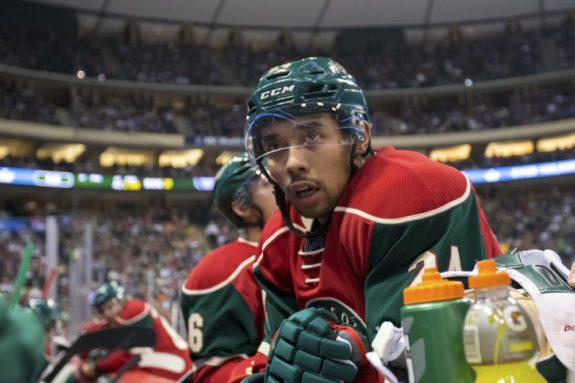 No matter who Vegas end up taking, the Wild are going to lose a quality player. Whether they choose to take Dumba or Staal, the Wild will have some holes to fill in the upcoming weeks.