AHL Western Conference Finals
Lake Erie Monsters (43-22-6-5, .638) Vs. Ontario Reign (44-19-4-1, .684)
Game 1: Saturday at Ontario (11pm eastern/8pm pacific)
Game 2: Sunday at Ontario (10pm eastern/7pm pacific)
Game 3: Tuesday at Lake Erie (7pm eastern/4pm pacific)
Game 4: Thursday at Lake Erie (7pm eastern/4pm pacific. Game will be televised on Fox Sports Ohio)
Game 5*: Saturday 5/28 at Lake Erie (12pm eastern/9am pacific)
Game 6*: Tuesday 5/31 at Ontario (10pm eastern/7pm pacific)
Game 7*: Wednesday 6/1 at Ontario (10pm eastern/7pm pacific)
*If necessary
Tomorrow. @ontarioreign. @monstershockey.
Who's taking Game 1? #CalderCup #ONTvsLE pic.twitter.com/jr07xq1ugl

— American Hockey League (@TheAHL) May 20, 2016
Trying To Find Secrets To The Ontario Reign's Success
The Ontario Reign have been on a roll. As the Manchester Monarchs last season, they won the Calder Cup. They've continued their stellar play despite moving their franchise across the country and closer to their NHL home. The Reign finished the regular season with the best points percentage in the Western Conference and second-best overall in the AHL.
They have championship experience, as 14 Reign players were part of the Calder Cup-winning team last season. They are as complete a team that you will see in the AHL. It made us wonder: what is the secret to the Reign's success? For answers, we asked an insider.
Lindsay Czarnecki covers the Reign for ReignInsider.com and has since the team became the Kings' AHL affiliate. You can follow her on Twitter @ReignInsider.
We asked Lindsay about what things have contributed to the success of the Reign and why they've been successful for such a long stretch.
The Hockey Writers: Peter Budaj has been outstanding for the Reign all season. Do you attribute his success more to his personal play or the overall team effort in front of him?
Reign Insider: It may be a cliché answer but it really is both, and Budaj will say that in every interview when you ask him about his play – his general response is the players in front of him and the system the team plays makes life easy on him. He's played a lot of games, but in turn he's seeing very few shots in the postseason – 21.67 per game, the lowest in the league. Early in the season he was a bit more flashy and stole more games, now his steady play is expected night after night. In the final minutes of their clinching game against San Diego he came up with huge save after save in a hectic spree, which required some focus considering he saw just 16 shots all game. He's been praised by head coach Mike Stothers for his veteran presence – on the ice he's a calming influence, plays the puck well and knows when to cover it. Outside of games he's been a model citizen as his work ethic in practice has been something all the players can learn from. There is no question that this team would not be where it is without him.
Peter Budaj joins Dwayne Roloson and Jake Allen as the only goalies since 1984 to lead @TheAHL in wins, GAA, sv% and SO in the same season

— AHL Communications (@AHLPR) April 17, 2016
THW: From a distance, it seems like the Kings organization puts strong emphasis on developing young defensemen. What are they doing in your mind from a development standpoint that has led them to this kind of sustained success?
RI: First and foremost, they are very patient with them and see the importance of letting them grow in the minors. The Drew Doughtys of the world are very few and far between. Both Derek Forbort and Kevin Gravel have had a chance to get a taste of the NHL earlier this season and the two are paired together on the Reign. During those times up with the Kings, they're able to soak in what they learned up top and apply it at the AHL level. Each month during the regular season the Kings' development staff comes out for a few days to take over practice and help the players on individual skills. It's an exercise the players are in favor of and brings a breath of fresh air into the day-to-day grind. The way Stothers and assistant coach Chris Hajr do the pairings also helps. Forbort and Gravel have been together most of the year, while captain Vincent LoVerde has been with rookie Kurtis MacDermid. Veteran Jeff Schultz has had a revolving door of pairings, but all younger blue liners like Nick Ebert and Zach Leslie, who can learn a lot from what he's accomplished in his career.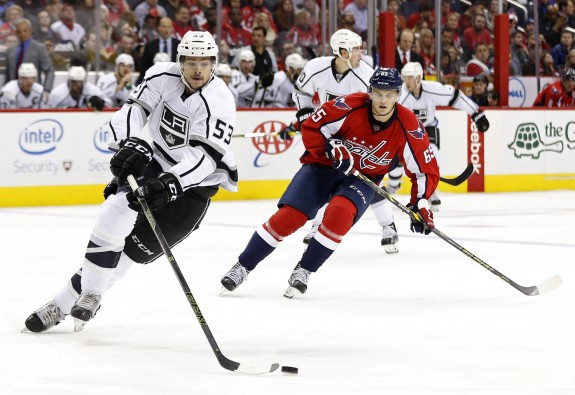 THW: How would you describe the Reign's offensive attack? They are most successful at scoring when they are consistently able to do…what?
RI: When they get their forecheck going. They're a heavy team with players like 6-foot-7 Justin Auger, who's having a breakout playoffs. The Reign want to force the opposition to come 200 feet to beat them and you see even in the playoffs that skilled forwards like Adrian Kempe, Michael Mersch and Nic Dowd are playing a revved-up physical game to wear down opponents. Both Mersch and Auger are hard to move around the net and make life miserable for opposing goalies. All this comes full circle with the second thing that makes the Reign's offense successful – forcing neutral zone errors and scoring on the rush. When the forecheck is successful it tires opponents, forcing mistakes which lead to goals. Dowd is one to watch as far as being one of the smarter players who can turn giveaways into offensive chances.
THW: Not many teams have been able to slow the Reign down. What have you seen teams do to the Reign when they have been held in check?
RI: They're not a track-meet team and prefer to not play that way. They're a defense-first team. They did get into a back-and-forth with San Diego in Game 4 and were able to come out on top in overtime, but games like that are few and far between for Ontario. Like Lake Erie, they've lost just two postseason games, so there's not too much to draw on as far as ways teams have beat them in the playoffs. When they can't get second chances and get their cycle and forecheck going it gives life to the opposition and forces the Reign to play more time in their zone.
As we can see, both the Monsters and Reign play a similar style. It will be interesting to see who can establish their game and get the upper hand early in this series. We thank Lindsay for spending a few minutes with us. We also discussed the Monsters in depth. You can check that out here.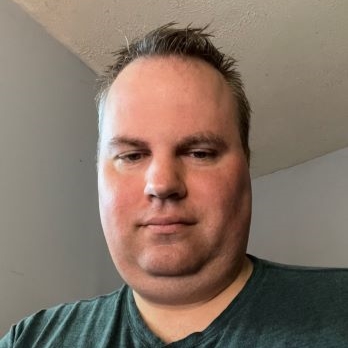 I am a fully credentialed writer who covers the Columbus Blue Jackets, Cleveland Monsters and Erie Otters as well as the Ontario Hockey League and NHL Draft. The 2022-23 season will mark nine seasons with the Hockey Writers. I am also the site's Credentials Manager. Please take note of the updated Twitter handle: @mark_scheig.