It's not just that the results speak for themselves. Of course, the 2-1 Montreal Canadiens victory over the Ottawa Senators does help justify the decision by head coach Claude Julien to go with backup Jake Allen instead of starter Carey Price on Saturday afternoon.
Price Still Canadiens' No. 1
Few would have second-guessed the decision for the Canadiens to go with Price. After all, he undeniably remains the Habs' No. 1 in spite of consistency concerns, which, like it or not, have again reared their ugly head in his game.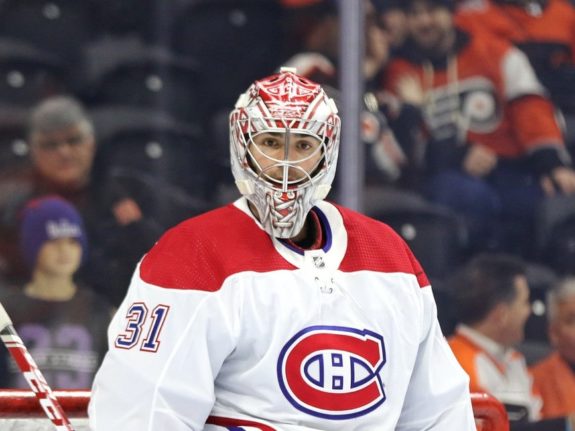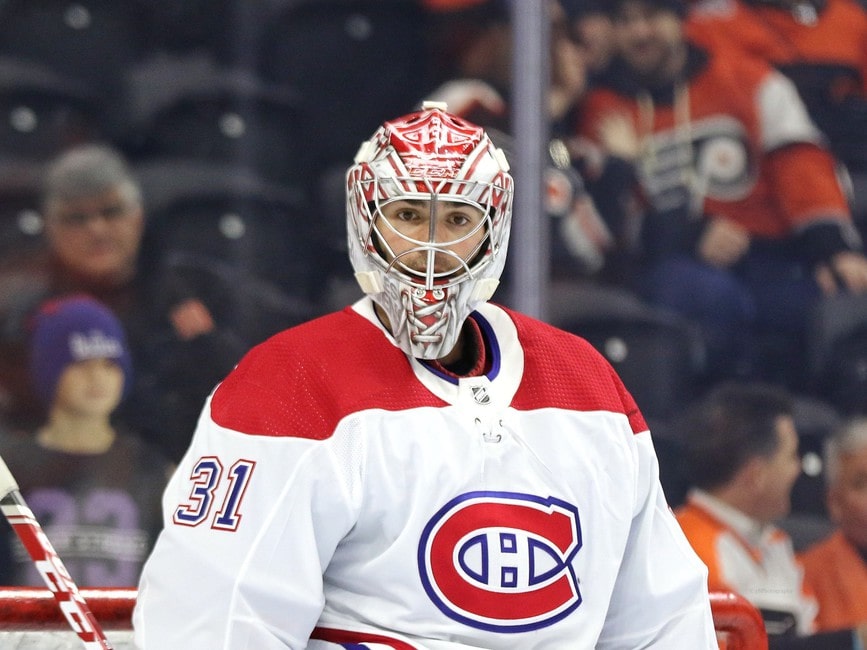 Also, even though Price lost 3-2 to these same Senators a few days earlier, the operative phrase in that sentence is "a few days earlier." Not the day before, nor do the Habs play for the foreseeable immediate future, with the next game on Wednesday, when they face the Toronto Maple Leafs at home.
In other words, it wasn't part of a back-to-back. As a result, the Habs didn't necessarily need to rest Price. Furthermore, considering the defeat to the Senators wasn't exactly his best game, there was the potential for Julien to give him a chance to redeem himself. That Julien went another way doesn't have to be seen as a sign that he's lost confidence in Price. In fact, it shouldn't… for several reasons.
Julien's Plan All Along
For starters, Price still has a very good 4-1-2 record this season. In spite of his mediocre stats line (2.81 goals-against average, .899 save percentage), he's still getting the job done for all intents and purposes. Secondly, the Habs are built around Price. From the trade for Shea Weber back in 2016 to the Ben Chiarot and Joel Edmundson signings the last few offseasons, the idea is clearly to insulate Price on the back-end as much as possible.
Thirdly, with Price's $10.5 million-per-year extension, complete with no-movement clause, he's staying put. His status as Canadiens starter is about as secure as Fort Knox and likely will be until the contract runs out in 2026.
Finally, it's unlikely Julien was all that divided internally heading into Saturday. In post-game comments, following his victory, Allen said he had found out he'd be starting a few days earlier. So, there's a good chance it was always Julien's plan to divvy up the home-and-home series with the Senators between his two goalies.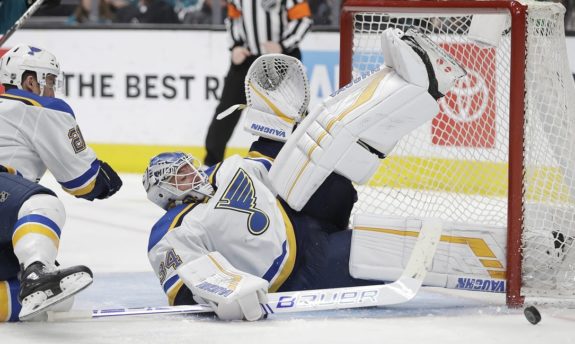 Granted, it's slightly odd Julien would choose to give his backup the Saturday (afternoon) game and his starter the Thursday one, with Price popularly known as Mr. Saturday (Night). However, with the Senators having lost nine straight before beating the Canadiens, justifiably or not they had emerged as the basement dwellers of the North Division.
Canadiens vs. Senators
If you've made a commitment to rest Price more, those are the games, as a head coach, you should have no problem splitting up regardless of how they shake out on the schedule… easier wins (in theory) and all that. Of course, that's not how it turned out for the Habs.
They obviously fought the puck for two periods on Thursday before turning on the gas with a dominant third. However, it was too little too late, as they were only able to get a single late goal past an on-his-game Matt Murray in the frame, when they needed two to force overtime. On Saturday, it was almost a mirror image of the loss, with the Habs dominating early instead and Allen's goaltending having served as the margin of victory.
Allen of course has been a difference-maker for the Canadiens. His play (1.81 GAA,.940 save percentage) has earned rave reviews from teammates, as he's effectively giving Price the best backup he's ever had, one on whom they can rely on regularly. That's the primary reason general manager Marc Bergevin went out and got him after all, in spite of his above-average $4.35 million cap hit for a No. 2.
With five starts already, Allen is providing decent value, even with that hit. Consider that the Habs are now 12 games into the season. Keith Kinkaid only started five games total for the Canadiens in 2019-20, with the fifth coming in the season's 26th game. The season before, Antti Niemi got his fifth start in Game No. 17. The season before that, it took the tandem of Al Montoya and Charlie Lindgren 16 games to reach that mark, and the only reason it was that soon was in large part due to an early injury to Price, leading to the Habs acquiring Niemi off waivers.
So, it's more the trust factor than anything else. Of course, even if Allen wasn't getting the wins, you'd have to believe the Canadiens would be playing Price's backup more, considering the Canadiens' condensed schedule during the 56-game season.
In that respect, the results are just gravy. However, that the Habs can turn to Price's backup, put forth the same disappointing effort and still have a chance to consistently win? That's new. It's not about second-guessing Price, who'll likely turn his stats around in time, but rather not having to second-guess Allen. A subtle difference sure, but one that can make all the difference in the world, perhaps leading to a win, where there once was a loss. Just like on Saturday.
---
---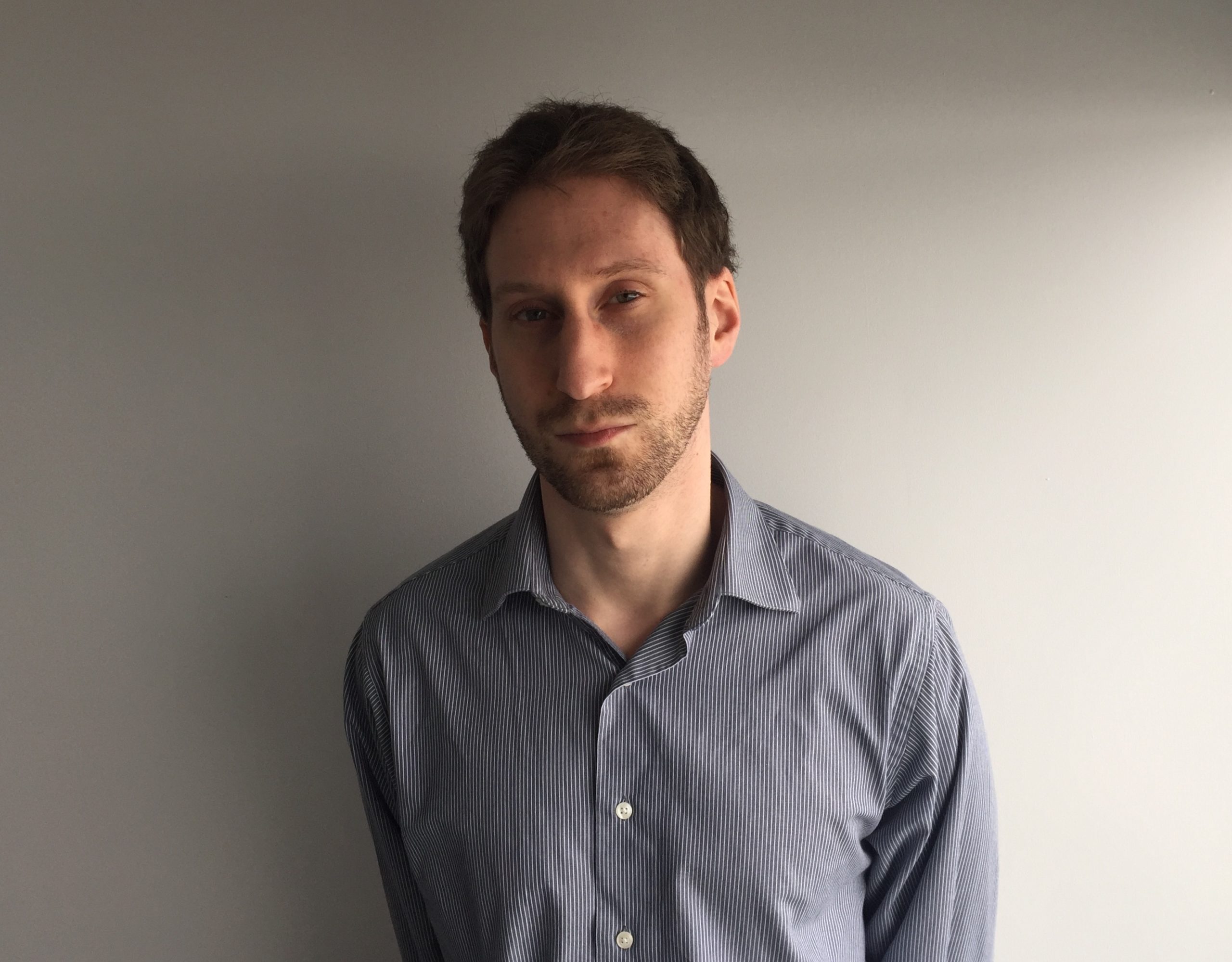 After 10 years of writing hockey, Ryan decided it was as good a time as any to actually join The Hockey Writers for the 2014-15 season. Having appeared as a guest on such programs as CBC Radio One's Daybreak, Ryan has also written for the Montreal Gazette and Bleacher Report and worked for the NHL itself and his hometown Montreal Canadiens. He currently writes about all things Habs for THW, with it being a career highlight for him to have covered the 2021 Stanley Cup Final as a credentialed member of the press.