The last time Montreal Canadiens goalie Carey Price played fewer than 62 games, well… a global pandemic shut down league operations for five months. Nevertheless, the co-league-leading 58 appearances he got in, in the 71 games the Habs actually played, put him on pace for 67.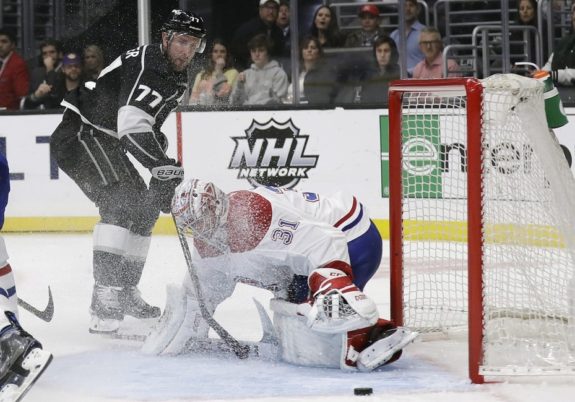 The last time before that, he played just 49 games in 2017-18… after missing 13 games due to a concussion and 10 others to a lower-body injury. The last time before that, he played just 12 due to another lower-body injury early on in the 2015-16 campaign, which ended up being season-ending.
Habs Overplay Price to a Fault
If you sense a pattern developing, you're not alone. The Canadiens have classically relied so much on Price to the point that there is legitimate concern for his physical endurance, especially now that he's 33 years old. Thankfully, such a nuclear option has effectively been taken out of the Habs' hands this coming season, as it's projected to be only 56 games long.
Technically, sure. Head coach Claude Julien could go out of his way to ride Price harder than a horse out of town after a bank robbery… especially considering the police would presumably be driving cars. However, with the acquisition of backup Jake Allen, it's at least abundantly clear Julien's boss at least, general manager Marc Bergevin, understands it's probably far from the best alternative on the table.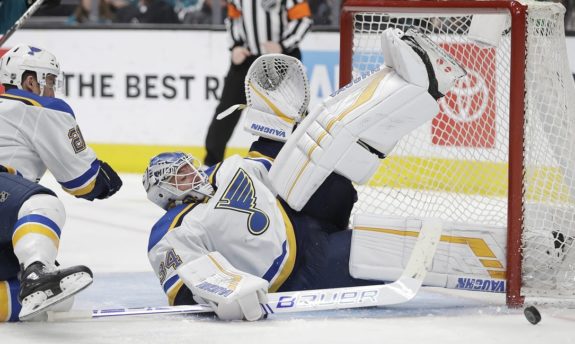 The logic behind the acquisition is sound. Allen is a former No. 1 goalie himself. Having lost the job to Jordan Binnington with the St. Louis Blues during their Stanley Cup run in 2018-19, Allen re-established himself as one of the best backups in the entire NHL, with a 12-6-3 record and career-best goals-against-average (2.15) and save-percentage stats (.927).
Allen Emerges as 1B Option in Net
It was plainly and painfully obvious Allen had initially been miscast with the Blues. True, there's no danger of Price ever being mistaken for a backup in starter's clothing. Nevertheless, consider the contrast between the latter's regular and postseason numbers in 2019-20. Before the five-month hiatus, Price was a mediocre 27-25-6 with a 2.79 GAA and .909 save percentage. After the league restarted, Price earned a league-leading 1.78 GAA and save percentage of .936. During his Hart Memorial Trophy-winning season in 2014-15, he had one of .933.
Granted, Price only played 10 games during the postseason, but the five month's rest clearly made a difference. It was a small sample size, sure. However, 2020-21 should be one as well. An official schedule hasn't been released yet, but the proposed 2020-21 season is slated to begin on Jan. 13, 2021. It is slated to end on May 8 (116 days), which equates to an average of 0.48 games per day. That's actually slightly lower than the rate at which the Habs played games during the lockout- shortened 2012-13 season. For comparison's sake, over the Canadiens' original 2019-20 schedule, they were set to play 82 games over 195 days, which equates to 0.42 games per day.
So, next season isn't necessarily going to be as compressed as many feared initially, and the accumulation of back-to-back games probably will be about as taxing as the unlucky 13 the Canadiens had been poised to play last season. All that means is the Habs should only really need to carry a third goalie on their taxi squad, like Charlie Lindgren, for emergency reasons. Barring a series of unfortunate events, they should be able to get by just fine with Price and Allen playing all their games.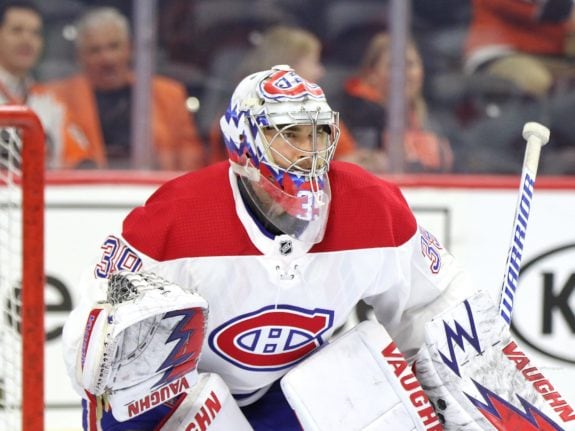 The question was always going to be what proportion of the 56 games would each get. Without knowing how the games will be distributed, it's impossible to say, other than that, if Price plays three quarters of the games or more (equivalent to the aforementioned 62 in an 82-game season), so at least 42, Allen will have been acquired all for naught.
Allen Poised to Pay Great Dividends
Granted, Allen didn't cost much, effectively a third-round pick in this past NHL Entry Draft. However, deployed the right way, as a legitimate 1B, who gets in ~40% of the games, he'll be well worth the Canadiens' investment in him, with specific regard to the two-year extension he signed soon after the trade. 
The extension may have just as much to do with the upcoming NHL Expansion Draft as Allen's potential future with the Habs. Regardless, this coming season, the Canadiens' backup goalie is poised to have just as much of an impact as the Habs' No. 1, whether it be directly through the level of play Allen is capable of delivering or indirectly through the rest his projected level of play should allow Price to get.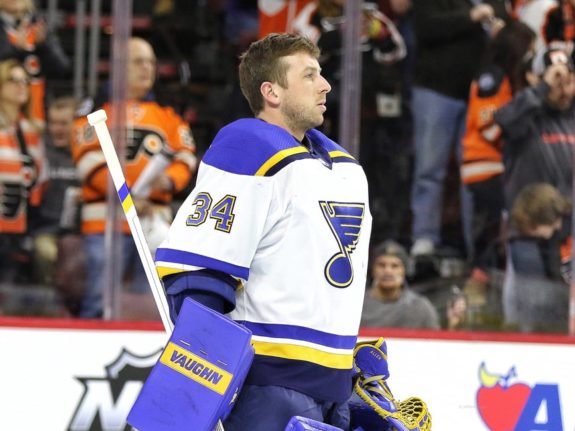 One thing is for sure: the only way Price plays 62 games or more this coming season is due to a long playoff run. Allen makes one more likely.
---
---