It's not tanking if you're going to lose no matter what.
At this point, nothing can save the Montreal Canadiens, not even their Hart Memorial Trophy-winning goalie, Carey Price. That's the cruel reality the Canadiens and their fans face after exhausting nearly every possible option… definitely every possible line combination thanks to head coach Michel Therrien, anyway.
How Did the Habs Get Here?
As a result of their efforts over the course of a dreadful 3-11 December and, ironically, less overall effort over a slightly more productive 3-7-1 January, the Canadiens are now five points behind the Pittsburgh Penguins for the last wild-card spot and six back of the Detroit Red Wings for the last Atlantic Division one.
It may not seem like an insurmountable deficit, especially considering what the Ottawa Senators and Minnesota Wild were able to pull off last year, but those are two rare cases in a league in which the loser point has generally prevented dramatic playoff pushes.
According to statistics cited by Elliotte Friedman, between the 2005-06 and 2011-12 seasons, just three of 32 total NHL teams four points or more out of a playoff spot on November 1 were able to reach the postseason.
Shut out of Luck
The implications, considering we're past February 1 and the Habs are five points out are staggering: A team that started off the season 9-0 and has only gotten shut out once is shut out of luck.
That's almost literally considering the Canadiens' PDO of 0.986, which has taken a nosedive off a cliff since being tops in the league in early November. They're now ranked 25th, with PDO representing the sum of a team's shooting and save percentages to estimate puck luck.
Montreal's save percentage right now is a horrible .903. Contrast that with Price's .933 trophy-winning one last season or his .934 from earlier this campaign and you'll get a good idea as to how far this team has fallen. Multiply that distance by two, seeing as it's just half the story.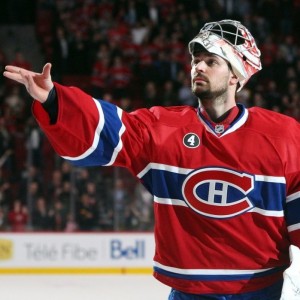 Unless Price, who was slated for a return later this month just before the trade deadline, can score, even he won't be able to save them at this point. Case in point: In those 25 December and January games, the Habs scored 46 times for roughly 1.84 goals per game (not taking overtimes into account). Price's goals-against average when he was almost unanimously named the league's most valuable player? 1.96.
So, even if Price comes back from injury, magically shakes off whatever rink rust that has set in immediately and returns to the exact same form he displayed last season, it still wouldn't be enough to turn this sinking ship around.
So, why risk further injury?
Canadiens vs. Flyers
True, there are ebbs and flows to every season, and Price returning could in theory be what boosts morale in the locker room enough to get a win streak going. But it's beyond low morale at this point. There's just no fight left in them. Look at the latest loss to the Philadelphia Flyers for proof.
Given a five-minute power play late in the third period when down a single goal? Of course they didn't score. That's sadly to be expected at this point. It's the lead-up that should concern fans more, when Radko Gudas clipped Lucas Lessio and no one seemed to take much exception to the hit.
Granted, maybe the Canadiens didn't want to risk taking a coinciding penalty and lose a shot at tying the game when they can still conceivably make a run at a playoff spot. They can't just throw opportunities like that away. However, even dismissing how that's what they ultimately did anyway, that's not a good excuse for a few reasons, mainly because it sends a message that the Habs are ripe for the picking and pushing around.
Price Check
Does anyone really want Price to return to this mess, when the team's chances game in, game out against teams willing to crash the net rest on his shoulders? And, sure, some may argue Price is not Lessio and the Canadiens would most certainly do whatever it takes to make sure no harm befalls their star goalie.
Well, first off, he's already injured, so good job on that front. Secondly, that hypothetical attitude would probably make the Lessios on this team feel like chopped liver. Alexander Semin wasn't a cancer in the locker room. It's thinking like that that does the real damage.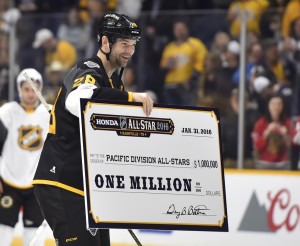 This isn't it to suggest Montreal should call John Scott up right away (or at all). Enforcers are a dying breed for a reason. However, the fact that idea doesn't seem like the worst in the world right now is pretty telling in regard to the mental make-up of this team, all due respect to the All-Star Game MVP.
The Canadiens' pre-All-Star Game win against the Toronto Maple Leafs was the start of a stretch of seven straight contests against non-playoff teams. They're now 1-3 to start, meaning they can do no better than a 4-3 record against the likes of the Columbus Blue Jackets et al.
If they do win the next three, that's still only .571 hockey. Assuming a cut-off of 95 points to make the playoffs, Montreal would need 43 out of a remaining 62, which would constitute a points percentage of .694. That would be hard to achieve under the best of circumstances. These aren't them.
This was supposed to be the point at which the Habs could take a breather, string a few wins together and rebound back into the playoff picture. Instead they're further out than when they started. Bleak would be an understatement. Price coming in and saving the day? That would be a classic overreach.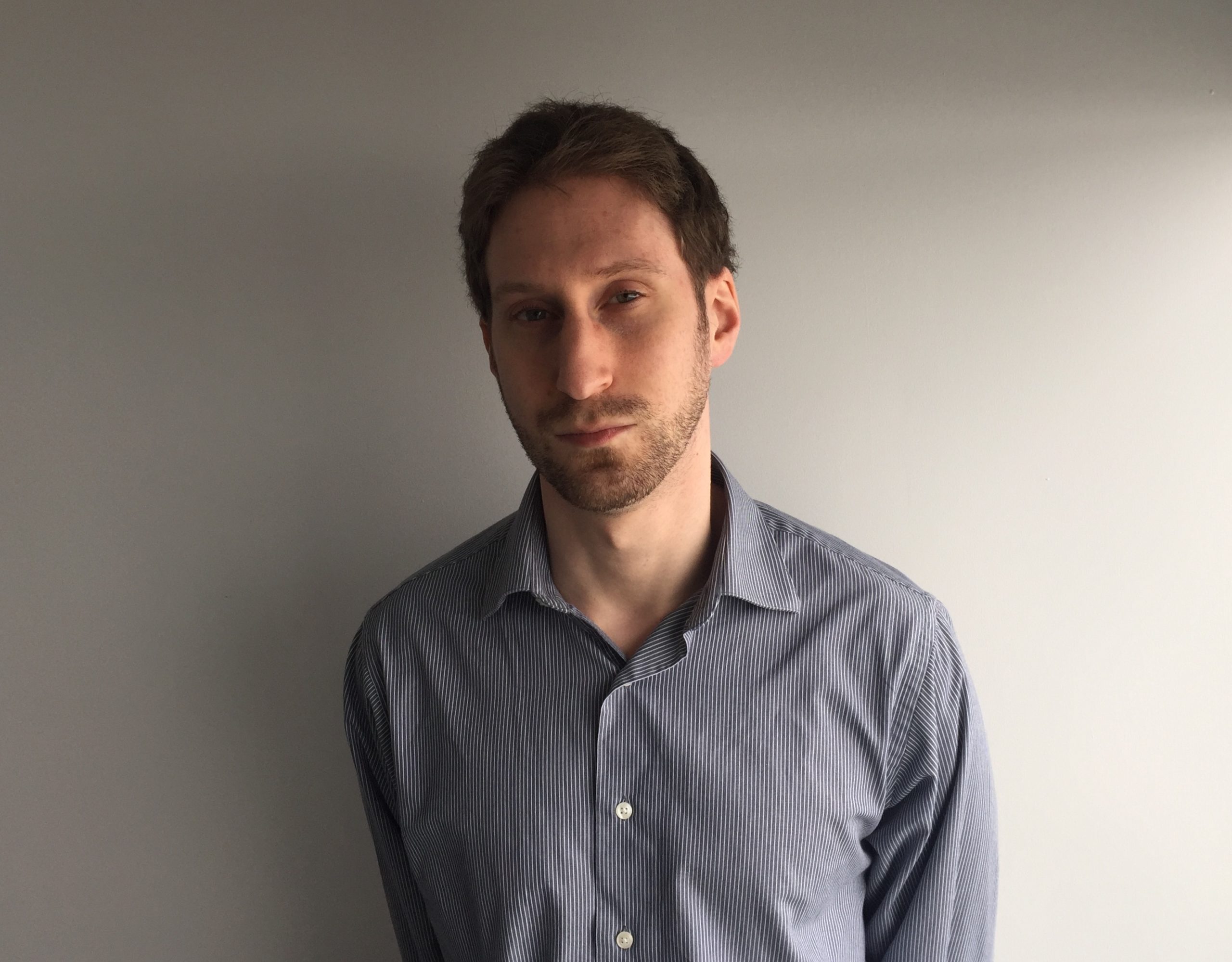 After 10 years of writing hockey, Ryan decided it was as good a time as any to actually join The Hockey Writers for the 2014-15 season. Having appeared as a guest on such programs as CBC Radio One's Daybreak, Ryan has also written for the Montreal Gazette and Bleacher Report and worked for the NHL itself and his hometown Montreal Canadiens. He currently writes about all things Habs for THW, with it being a career highlight for him to have covered the 2021 Stanley Cup Final as a credentialed member of the press.