Offseasons in the NHL means it's time for teams to assess and build around their needs. Players come and go as teams look to improve going into the new year. The Dallas Stars improved at the start of this season despite having a relatively quiet offseason. Going from a 1-7-1 start in 2019-20, they are 5-2-1 this season with vast improvements in the offense. They are scoring exactly 4.00 goals for per game played (GF/GP) compared to that of 2.58 GF/GP in 2019-20. These improvements are highlighted by the fact that the Stars didn't make a big splash in free agency. They just got better as time progressed. Here are some of the reasons why they are doing so well.
Goal Drought in the 2019-20 Season
Their 2.58 GF/GP was good enough for 26th place last season but they entered the COVID-19 season halt as the No. 4 seed. Their 2.52 goals against per game played (GA/GP_ thanks to the play of Anton Khudobin and Ben Bishop are what got them there. The Stars had just one 20-goal scorer thanks to Denis Gurianov. In 2020-21, Joe Pavelski is already 13 goals away from that mark just 8 games in.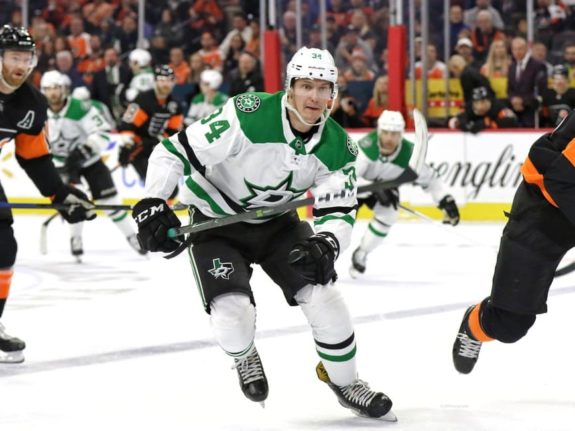 Out of the 12 teams from the Western Conference in the 2020 Stanley Cup Playoffs, two did not score more than 200 goals. They struggled to score goals which is what their focus was going into the playoffs. They significantly improved to 2.85 GF/GP after that point. They are now averaging 4.00 GF/GP in 2020-21. You would think that they got a big piece in the offseason to help with the offense but they didn't.
More Subtractions Than Additions in Quiet Offseason
Members of the offense signed with other teams after leaving the Stars. Corey Perry and Mattias Janmark were the main ones that left. The only "new face" they got was defenseman Mark Pysyk. They did extend the contracts of several key players such as Khudobin, Radek Faksa, Gurianov, and Roope Hintz. Their offseason was mainly quiet as they adopted an "if it ain't broke, don't fix it" policy.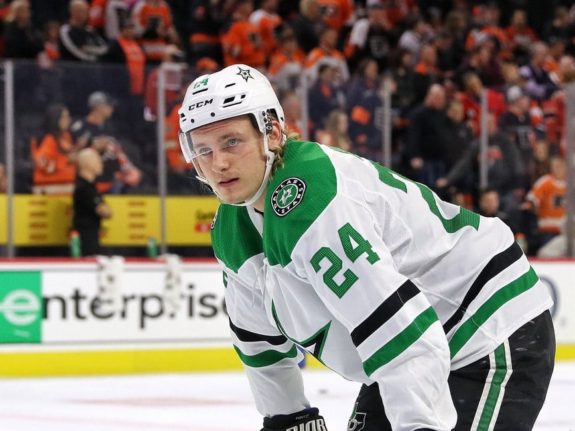 These re-signings are starting to put points on the board. Even goaltender Khudobin is getting points with two assists, leading the NHL. They had a quiet offseason because of limited cap space. They currently have $0 in available cap space after the re-signings. They have $5,136,074 in monetary cap space available but that is used up for long-term injured reserve. Their offense is finding ways to put pucks into the back of the net despite all of this.
Everyone Pitches In
Fourteen different players already scored goals for the Stars while all but three skaters have recorded a point. This is an interesting stat because the Stars are one of the worst teams in the NHL when it comes to shots-on-goal per game at 25.3. Khudobin even has two assists as previously mentioned. They are making their shots count, missing only 94 which is one of the lowest. Seven players are averaging over 1.00 points-per-game, including depth forwards Gurianov and Hintz. This shows how well-rounded the team is.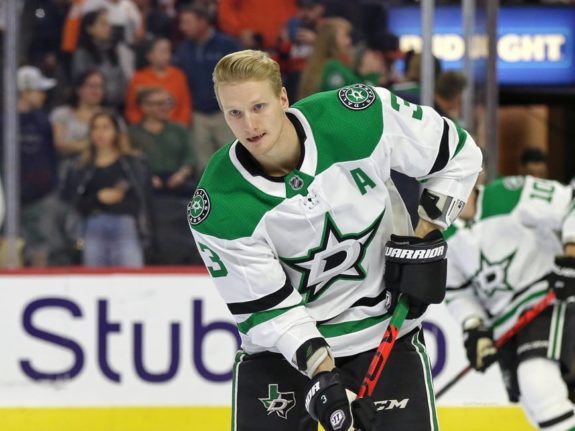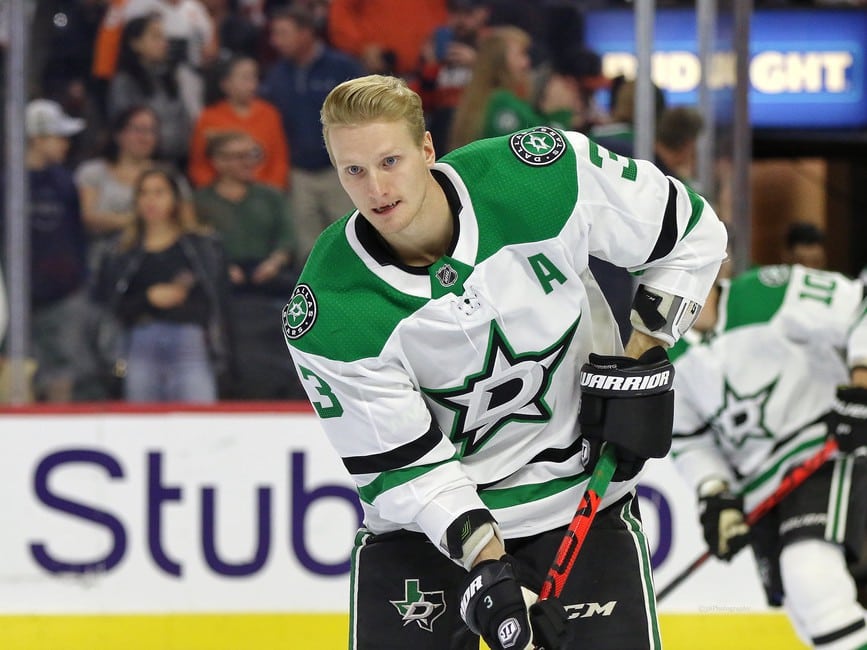 They are averaging 13.32 blocked shots per game while none of the defensemen have a negative plus/minus rating. Everyone on the team holds their weight in responsibilities. Two out of the 32 goals the Stars have scored this season were unassisted. A staggering 25 out of the 32 goals came with two different players recording an assist. These numbers prove that everyone pitches in.
Pavelski Is the "Star" of the Show
Pavelski is shaping up to be a good investment for the Stars. After signing him before the 2019-20 season to a three-year $21 million contract, he struggled a bit through his first regular season but switched it on for the playoffs. He scored one less goal in the playoffs than he did in the regular season, playing exactly 40 fewer games. He leads the team in scoring this season with seven goals and eigth assists in eight games played.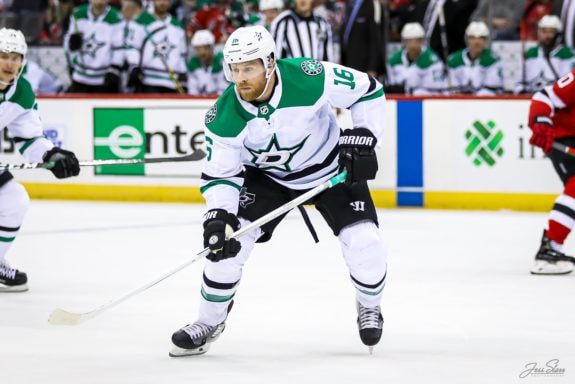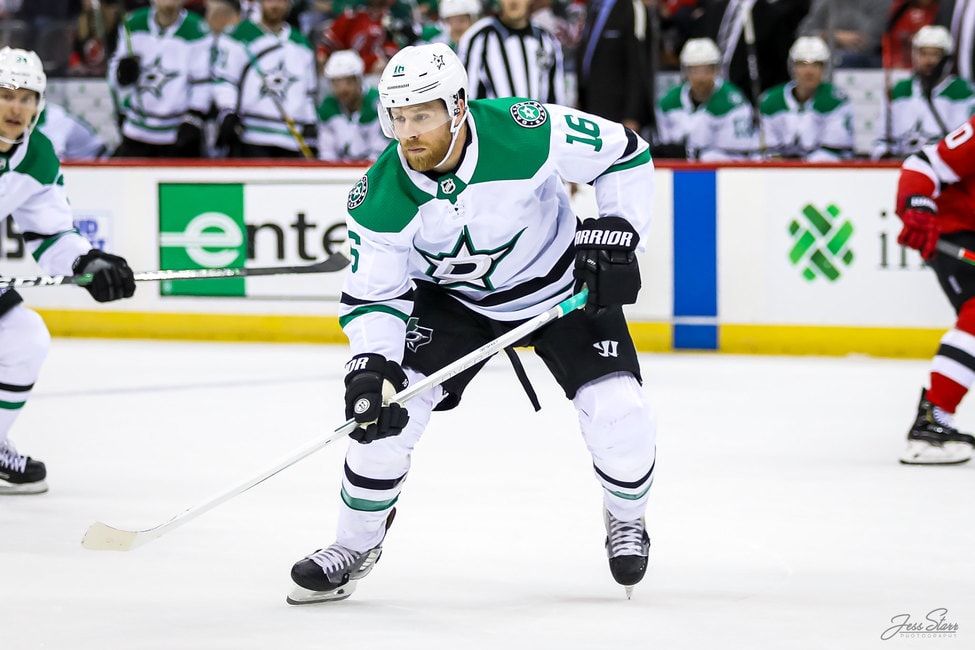 Pavelski reinvigorated his scoring touch and continues to be a valuable asset for the Stars. Now the conversation can shift from exposing him in the 2021 Seattle Kraken Expansion Draft to protecting him for his third and final contract year to keep him in Dallas. If he keeps scoring, the Stars will have no choice but to protect him from the draft.
Wait Until Seguin Comes Back
Tyler Seguin has a rough history when it comes to injuries. He is still a major puzzle piece that fits squarely on the first line. If the Stars can get a healthy Seguin through a full playoffs, then lookout NHL. The timetable of his return is late March or early April He is looking for a redemption year and is more than capable of doing so. He regularly produces great numbers on offense. In the past three regular seasons, he had 50 points in 2019-20, 80 points in 2018-19, and 40 goals in 2017-18.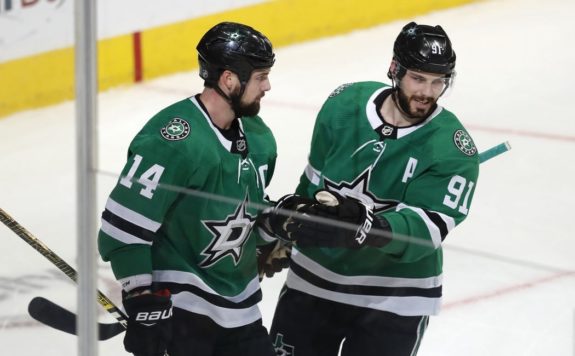 The team can find other ways to provide offense during his absence but he is irreplaceable. He and Jamie Benn have been the "Dynamic Duo" for Stars hockey ever since they joined forces in 2013. These two combined for 1,015 points since the 2013-14 season. If the Stars are averaging 4.00 GF/GP, imagine what that number would be when Seguin gets hot.
Just Keep Scoring
Thunderous describes the Stars' offense through the first eight games. Something seems to be working and they have an 8-game homestand coming up. If they can average 4.00 GF/GP there, expect their win count to go up. Everything seems to be working for the Stars on offense, especially their powerplay. They should have no problem making the playoffs if they can maintain the goal scoring. They seem to have a hungry team that aches to score goals. Several players might score 20 or more goals, unlike last season. For Stars fans, everything seems to be going well and they should look forward to this next homestand starting on Super Bowl Sunday vs. the Chicago Blackhawks.
---
---