It's kind of a puzzle, but, while Jonathan Drouin has undeniably disappointed in a Montreal Canadiens uniform, he hasn't quite been a disappointment. Having been a disappointment implies no chance at redemption, while simply having disappointed is more of a reflection of the expectations laid at one's feet. To a certain extent, those have been unfair.
Drouin Lacks Consistency
At the very least, Drouin is a top-line talent. That much is almost a consensus. The consistency with which he brings that talent is more of an issue, with him having infamously scored 46 points (17 goals)in his first 55 games (a 25-goal, 69-point pace) in 2018-19 only to finish with just 18 goals and 53 points (81 games).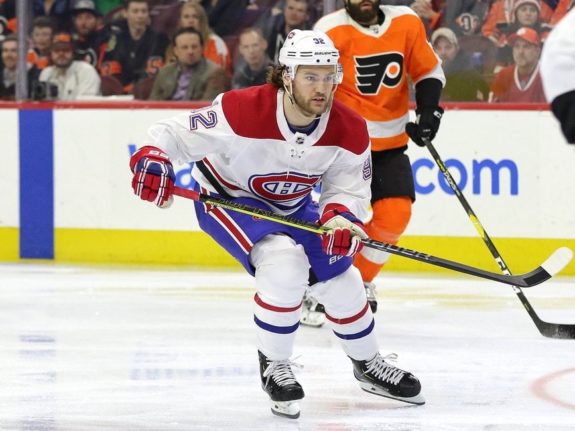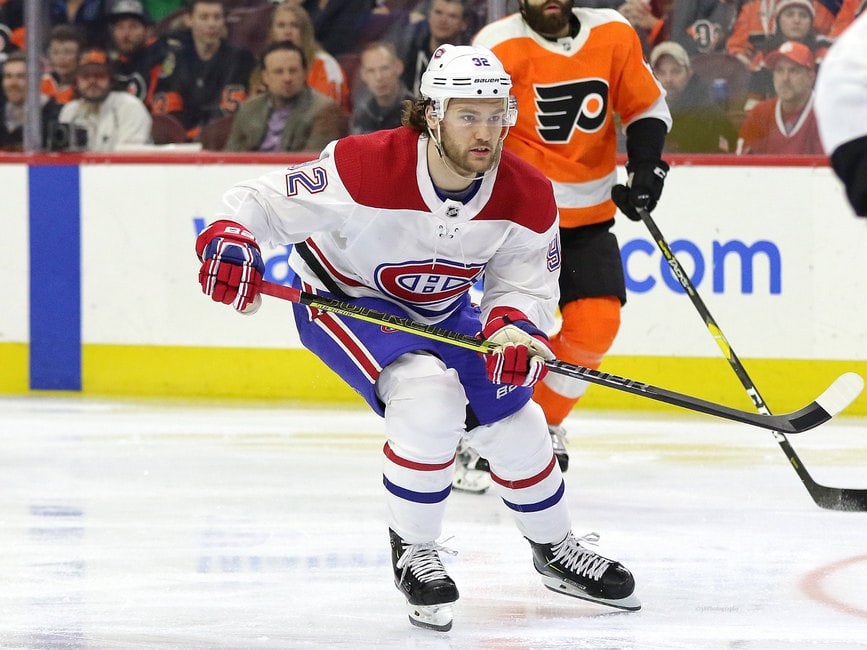 In other words, over his final 26 games of the season, he scored just one goal and seven points. So, a 22-point full-season pace. That's simply not good enough, especially for someone with a cap hit of $5.5 million who's expected to be in the prime of his career as a then-24-year-old. However, by the same token, had Drouin hit 70 points, which everyone believes he's at least capable of from a skill perspective, that cap hit would have come across as a huge bargain. As it happens, the 53 points with which he ended up are decent value.
To illustrate the point, Nino Niederreiter ($5.25 million) ended up with the same amount of points that season, split between the Minnesota Wild and Carolina Hurricanes. Furthermore, after scoring that same amount of points, New York Islanders forward Brock Nelson was rewarded with a contract extension that pays him an average of $6 million that ensuing offseason. More to the point, Tampa Bay Lightning forward Yanni Gourde had signed a six-year, $31 million extension early that 2018-19 season ($5,1666,666), only ending up with 48 points. This past season, he scored just 30 points.
Considering Gourde's career-high 64-point output in 2017-18 leading into negotiations, it would be fair to say Gourde hasn't produced in line with expectations either… maybe even assume general manager Julien BriseBois would like to have that deal back. However, not only did the Lightning win it all this past postseason, softening the blow of whatever cap trouble they are in right now, but Gourde's line, with Blake Coleman and Barclay Goodrow, was considered one of if not the team's absolute best during the Stanley Cup run, with Gourde scoring 14 points in 25 games.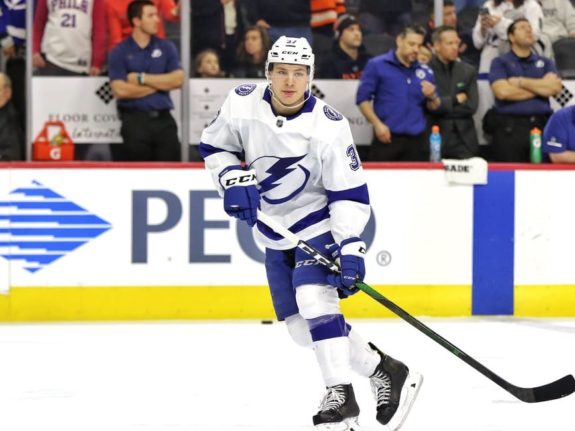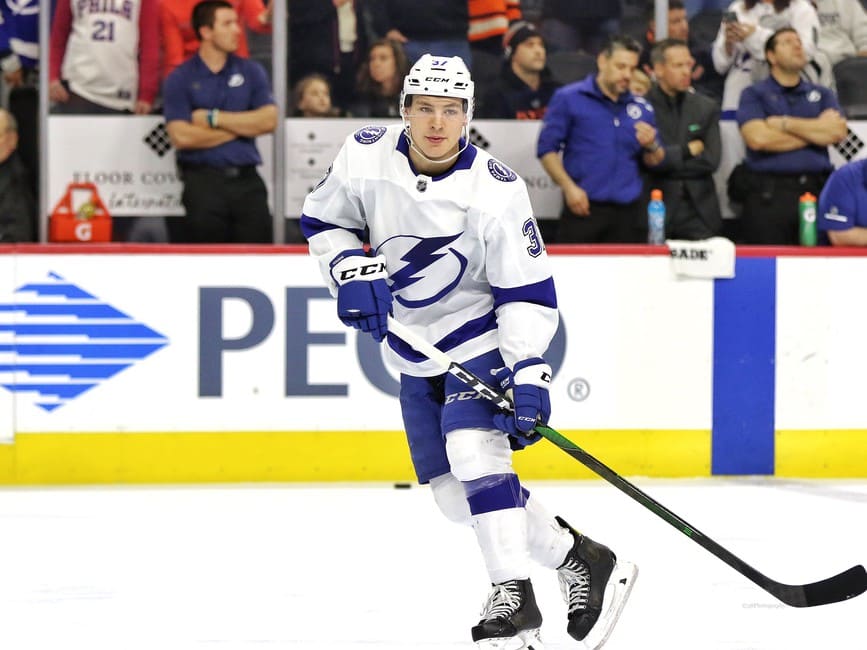 There are two points, here. Firstly, winning will help to justify any questionable deals you may have on your roster and the Canadiens are in a good position to at least improve upon their first-round finish this past postseason. Secondly, however much Drouin has failed to live up to expectations during the regular season, he can make up for it during the postseason.
In fact, having scored seven points in 10 games this past postseason, Drouin is proving that he can contribute in a scoring role when it matters most. In fact, he proved it for the second time, having scored 14 points in 17 postseason games for the Lighting in 2015-16. For all intents and purposes, whenever he has made the playoffs, he has performed well.
Drouin Can Help Habs Win
His critics may argue Drouin must prove that he can help his teams first regularly make the playoffs. However, he had been on track to do just that this past season. Before getting injured six weeks in, at which point the Habs had a fairly impressive 11-5-3 record (108 points over 82 games), Drouin had scored 15 points (seven goals) in his first 17 games.
Drouin did admittedly fail to score a single point in his final eight match-ups of the season upon returning, but he also sustained an ankle injury after a few games back. He missed another game as a result, returned again before ultimately shutting down for the rest of the season at the end of February. It's not about making excuses, but rather painting a complete picture. The fact of the matter is, once he was healthy again come the playoffs, he delivered. It shouldn't be held against the guy as an argument that he rarely shows up, but rather serve as an argument that he could be turning a corner from a developmental standpoint.
In other words, he still deserves a shot in the top six… not because he's Bergevin's prized acquisition and dropping him down in the line-up would be an admission of a mistake when Mikhail Sergachev was dealt away to get him. In contrast, Drouin simply gives the Canadiens more of a chance to win the more ice time he gets in the offensive zone.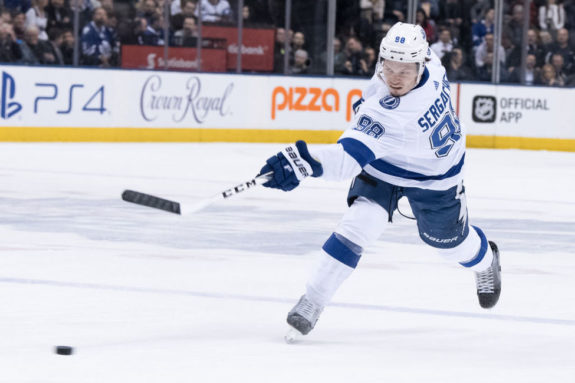 Take for example his performance this past postseason. Admittedly, two games does not prove much, but Drouin did connect with Nick Suzuki to help score four goals in Games 5 and 6 against the Philadelphia Flyers. It of course was a losing effort, but the Canadiens nevertheless looked pretty good against the heavily favored Flyers, outshooting them in five of the six games in the series.
It was Suzuki's performance last playoffs that effectively make him almost a shoo-in to center one of the top two lines next season, at least to start. Logically speaking, Drouin belongs alongside him based on the chemistry they displayed together, even if only to see if it's sustainable.
To be clear, the Canadiens don't owe Drouin anything. They owe it to themselves to find out, because, even though the Canadiens are flush with options to replace him in the top six following an impressive offseason on the part of Bergevin, if Drouin is beginning to live up to expectations, there would be no one better to fill that role.
Part of the reason Drouin has disappointed as much as he has is due to the fact that Sergachev went the other way. The success the Russian defenseman has had, having been deployed as one of the Lightning's top three defensemen this past postseason (in terms of time on ice) is further proof Bergevin screwed the pooch dealing him away, considering the Habs continue to need someone to play with Shea Weber more than another winger. However, what's done is done and the Habs have no choice but to play the hand they now have and to their strengths as much as possible. That includes putting Drouin in a position to succeed. Dropping him down into more of a checking role does no one any good, especially when Tyler Toffoli and Josh Anderson, two of Bergevin's key offseason acquisitions, actually have been proven to have success in defensively oriented roles.
In summary, Drouin is not Sergachev, but, most importantly for the above purposes, he's not Gourde either, not that anyone should want him to be, looking at the two contracts. Drouin is paid to produce offense and he's shown that he can and does at a game-breaking level, especially when the Habs' backs are against the wall. Now that his is, with something to consistently prove, deploying him in the top six is the only course of action that makes sense.
It turns out, not that much of a puzzle after all.
---
---