Since they joined the NHL almost 30 years ago, the Tampa Bay Lightning have been a franchise defined by high-end forwards. Even when the team struggled on ice with bad goaltending or a patchwork defense, they always found a way to keep games entertaining by icing some of the top offensive talents in the league.
As the Lightning established themselves as a Stanley Cup contender over the last six years, their forward corps was a big reason why. They were the top-scoring team four times since 2014-15, and with all-world names like Steven Stamkos and Nikita Kucherov driving their offense, it's easy to see why.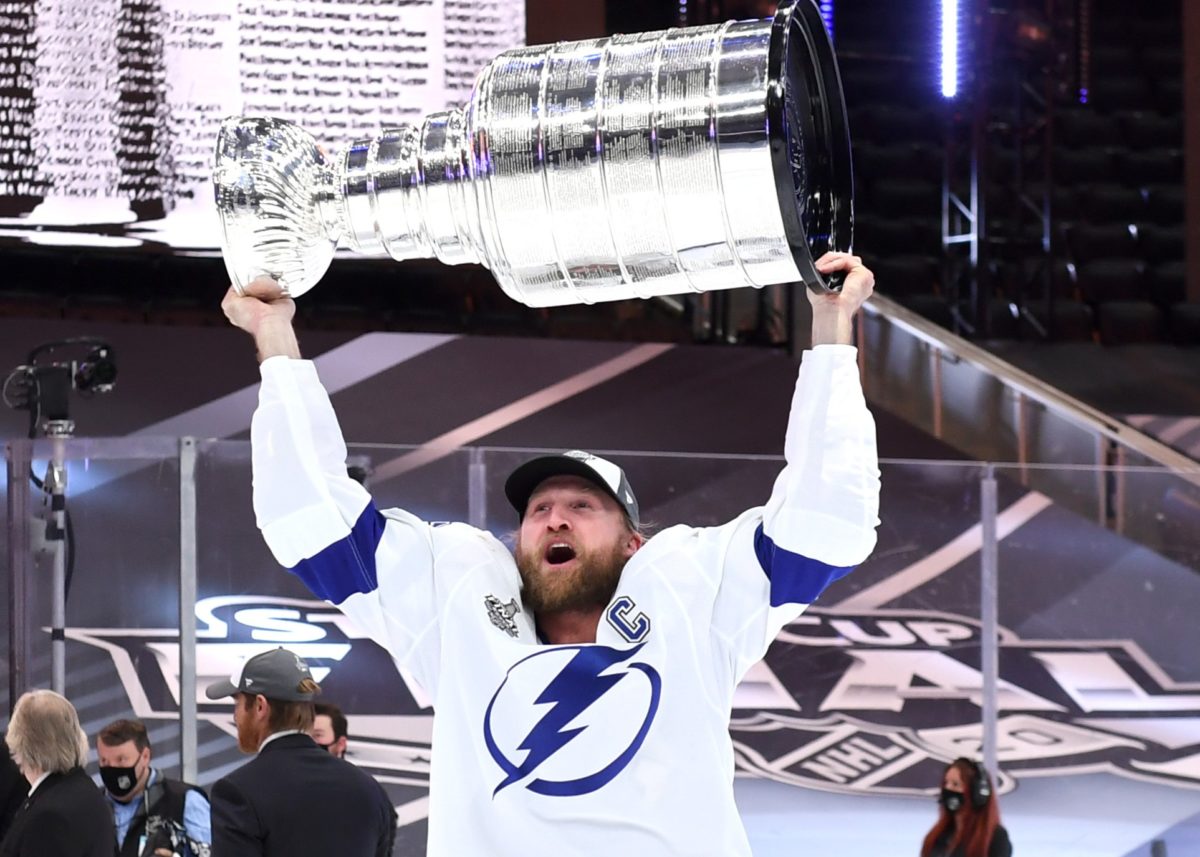 While there is some uncertainty surrounding their roster heading into the 2020-21 season, one thing is still certain: the Lightning will feature a top-tier forward corps.
Lightning Top-Six Is a League Leader
One big positive for the Lightning's forward corps this offseason is stability. As of now, they are not only returning almost every top-six player that won the 2020 Stanley Cup but should be getting their Captain back as well. This means that their top six will feature Kucherov, Brayden Point, Ondrej Palat, Stamkos, Alex Killorn, and Tyler Johnson if no additional moves are made (more on that later).
Related: Lightning's Defensive Depth is One of Extremes
As far as raw talent and potential production, it's difficult to find a better top-six in the NHL. That group has been together for years, and they are a large reason for the recent success of the franchise.
Each of these players posted or was on pace to score at least 20 goals once in the last two seasons, with Kucherov, Point, and Stamkos breaking 40 goals each in 2018-19.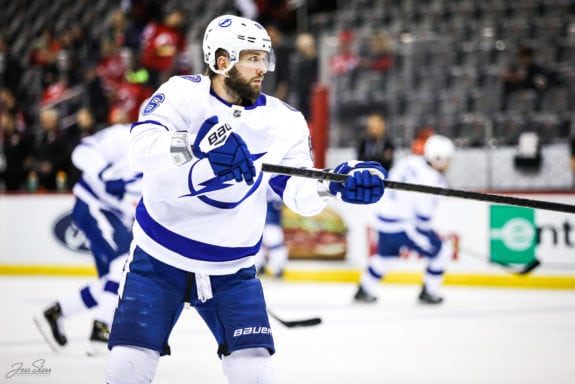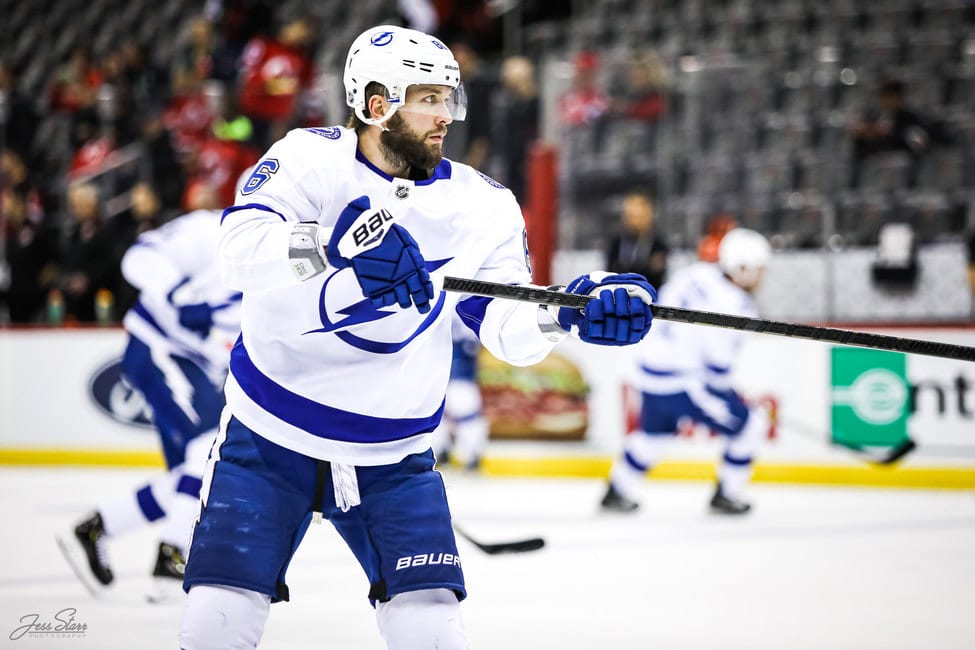 To put it simply, when you have a top-six with that much scoring potential, the Lightning will continue to be a threat for the Stanley Cup in the 2020-21 season, no matter when it eventually occurs.
Lightning's Bottom-Six Contains Needed Depth and Role Players
Once you get past their top-six, the Lightning's scoring potential doesn't stop. Their bottom six contains an incredible amount of depth, along with needed toughness and grit to make those deep playoff runs.
First, you have a third-line featuring Blake Coleman, Yanni Gourde, and Barclay Goodrow. This line was, arguably, the best for the Lightning throughout the 2020 postseason, as they not only provided opportune scoring but were a heart and soul unit that opponents hated playing against.
With a full season together, this line could continue to dominate both on and off the scoresheet. Coleman and Gourde are both 20 goal-scoring forwards, and if they continue to find chemistry, they will be the ultimate thorn in the sides of their opponents as they attack them on all ends of the ice.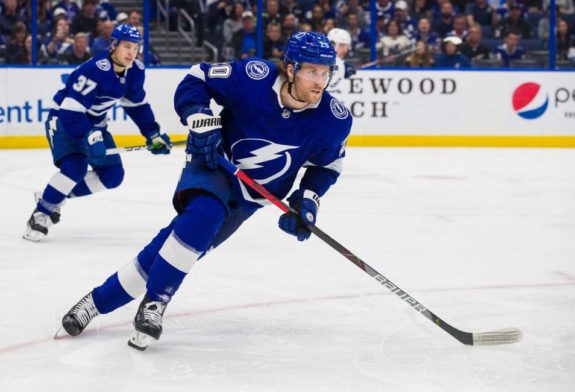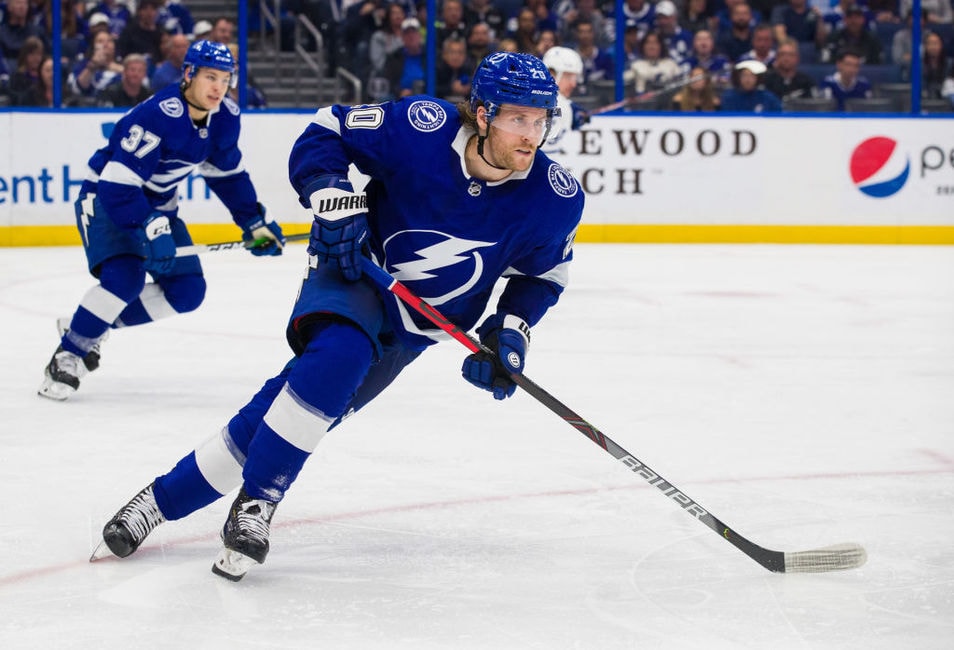 Finally, you have the Lightning's fourth-line, which features Pat Maroon, Cedric Paquette, and likely a young skater like Mitchell Stephens or Alexander Volkov. Sure, they aren't a flashy group, but they bring size and bite that is exactly what Tampa Bay needs to balance their top-end scoring talent.
Cirelli Is the Elephant in the Room
You'll notice that I have left one of the Lightning's key young players out of this discussion: Anthony Cirelli. This is for good reason, as once you take Cirelli into account, things start getting a bit more difficult to project for Tampa Bay.
As a restricted free agent, the Lightning still need to find a way to sign Cirelli, despite having no available cap space at the moment. The only way they will be able to bring him back is by trading at least one or two players, seemingly a veteran forward like Johnson or Palat.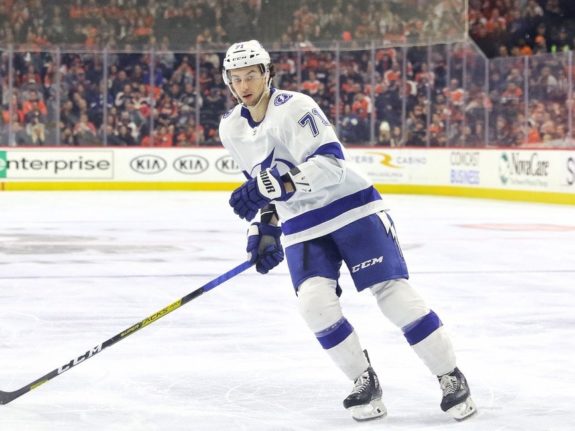 This means that in order for Cirelli to return, Tampa Bay's forward core will experience change, but there's really no way to know just how drastically. Let's say they trade Johnson and Palat to clear cap space, then you have to replace two top-six forwards.
While the Lightning have prospects with top-six potential like Alex Barre-Boulet, it's impossible to know if he can jump directly into that role, or if they would break up the third-line and move Coleman or Gourde to fill in the gaps.
Mild Uncertainty Won't Slow Lightning's Potential
Even with some uncertainty surrounding Cirelli's future with the franchise, the Lightning still have one of the best forward corps in the NHL. If for some reason he doesn't return to play for the 2020-21 season, they will still be a dominant group that should be near the top of the scoring race.
Related: How Deep is the Lightning's Goaltending Pool?
They are the defending Stanley Cup Champions, after all, so the Bolts shouldn't be taken lightly no matter who is lost due to a cap-crunch.
---
---