Last week, I argued the NHL is about titles or transition. That is, teams are either contending for the Stanley Cup or are in the process of rebuilding so that they can. With several holes in their lineup at center and on defense, the Habs will be lucky to make the playoffs this season. They should consider how they might rebuild and reimagine their team. Unfortunately, they have few tradeable prospects or assets outside of the team's core.
Related: Rebuilding the Montreal Canadiens
Challenges and Considerations
Rebuilding any team is fraught with complications. The largest challenge is usually bureaucratic inertia. There are also short-term economic consequences and language politics to be considered. Likewise, the organization has made commitments. Marc Bergevin signed a multi-year contract extension that could keep him with the organization until the end of the 2021-22 season while Claude Julien signed a five-year contract last year. The piece did not focus on how to address these very real concerns. Instead, the goal was to put those issues to one side and focus on one central question: If we were to reimagine the Montreal Canadiens, how might we proceed?
First and foremost, I wrote that the team needs to define their vision and mission that is consistent with today's NHL. Indeed, management must abandon the old idea that teams are built from the goaltender out and solve the decades-long paucity of strong centers. It also means ensuring goal-scoring and prioritizing 0ffensive strategies.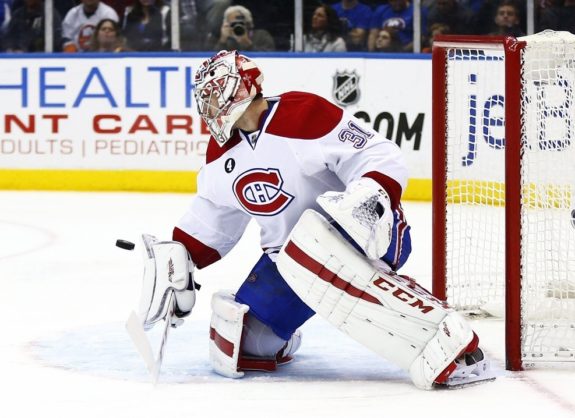 From this starting point, several staffing changes would be necessary including firing Bergevin and expanding hockey operations to include more diverse views about the future of the team. It would also mean some serious changes to on-ice personnel, like trading star goaltender Carey Price for a number one center.
Rebuilding the Canadiens: Readers Respond
Readers reacted, and reacted strongly, to the piece. Many agreed with the general thrust of the article and understood the need to rebuild the defense and rethink player development. Others disagreed stating: "They just need a couple of smart moves. I don't believe a complete rebuild is necessary."
Some were complimentary and thoughtful. One reader wrote "Really great insights! Hard for a proud team to break things down honestly!" Another shared this:
One of the most insightful articles about the CH in quite a while. I honestly don't think I disagree with any of the points expressed…which is rare for me. It's time to call things for what they are because you can't fix anything before recognizing the errors that were made…
Others were slightly less glowing.
ARE YOU STUPID?

— anthony (@stewarta19662) November 13, 2017
Grouping Reader Reactions
In general, the comments addressed three aspects of the article: Hockey Operations, Player Development, and Players, Assets, and Trades. In each area, there was a comment that made me wish I had more fully developed the point I was trying to make in the article. Our readers are nothing, if not informed.
Hockey Operations
Commentators included ownership, general managers, and even coaches in the category of hockey operations. Some observations are below:
If we're going to reimagine the Canadiens, then let's start with the problem of ownership. Molson is part of the "ol' boys French club", and runs the team that way. That means that only French management/coaching is employed. Image, to them, is more important than building a winning team…Instead of having a short-term pain/long-term gain approach to developing players, they have a win now/who cares about later approach. This impedes player development.
Another pointed out:
….it all starts with good coaching. The last good coach I can remember was Cunneyworth. He actually worked with players, communicated with them, and didn't bench them for errors. He actually coached them, so of course, we fired him. Prior to him, the last good coach we had was Burns.
Finally, a reader stated:
Weber is considered a premiere defenseman in the NHL. Price the best goalie in the world. Pacioretty is one of the best goal scorers (2nd in the NHL in the last 5 years at even strength). We have Galchenyuk and Drouin. There is no excuse for the caliber of players on this team to not have success. That they're not, lays entirely at the feet of the coaching/management.
Indeed, there was a lot of agreement among commentators about the need to move on from Bergevin. One commenter stated: "Re-inventing the wheel here – sounds doable on paper may be, but doubtful in reality. One step at a time, first with a new GM." Another said something similar: "The best we can hope for this year is for Bergevin to be fired."
Other readers were more circumspect. "…the issue with that is, who do you replace him with? Because the reality is that Bergevin is the best GM this team has had since Grundman."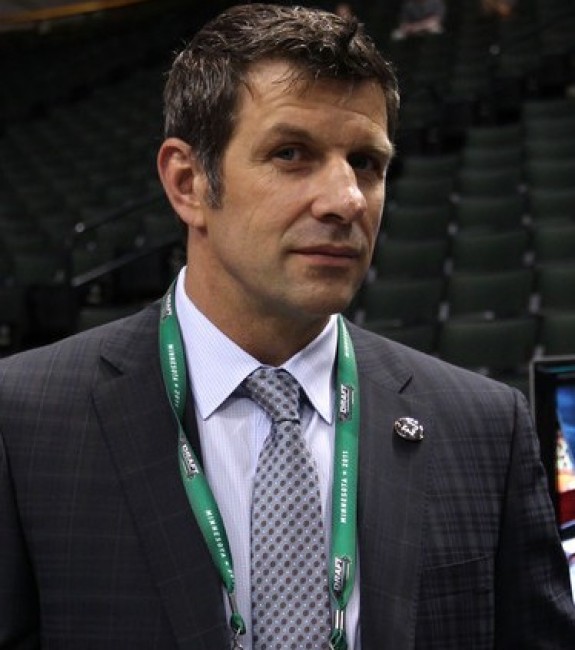 Hockey Operations: Point / Counterpoint
One reader commented on my suggestion for a Director of Hockey Operations and move toward a Board governance model as follows: "Really though, a GM (and president) is already in place. As are scouting directors, etc. All this would do is add another corporate layer to hockey operations…"
This is true. It would add another layer of personnel. However, there is no salary cap on management. Part of the issue with the Canadiens, I believe, is that Bergevin has been given too much authority to shape the team. A team risks falling into the trap of listening only to a small group of people and discount other voices at the table who offer differing perspectives.
Reimagining the Canadiens means rethinking how decisions are made. The team needs more voices to guide their operations. It means addressing "groupthink." Better decisions will cost more in the short term and Molson can afford it.
Player Development
There was less disagreement about my suggestions to rethink player development than I had imagined. Perhaps readers have been following my work looking into approaches in Europe. Some readers agreed that player development must be tied to a larger vision for the organization.
You can draft as many good players as you want, but if your management system/style doesn't work, your players aren't going to develop properly, amongst other problems. And this is what we're now seeing with the Habs.
Others liked the idea of deepening connections between the Habs and European teams.
…Another great idea ….is sending players with a strong team mentality would be sent to Frolunda to develop their personalized brand as players. As a result, this approach would ensure well-rounded team players that can retain their individualized strengths. Ideally, drafted players would start in the ECHL, then play overseas for a year in Frolunda. Finally, they would play one year in the AHL, before suiting up with the Canadiens…Personally, I'd pick a Finnish team rather than a Swedish one. Finnish hockey is closer to Canadian/NHL hockey than Swedish hockey is.
Another reader wasn't so sure.
As for the developing plan – number 1, that would be expecting a lot from young kids from North America to say – "hey you're going to Europe to play," without any choice in the matter… I don't see it working out so smoothly… number 2 good luck getting everyone on board with winning being less important than "learning"… I understand where it takes the model from certain soccer programs, but I really don't see it working the way it's laid out – we do have a good relation with Frolunda, but winning comes first for them, not developing for us – that just a natural thing that happens with good teams that WIN….
Player Development: Point / Counterpoint
The notion that the Habs could look to better formalize relationships with teams in Sweden was explored recently by Patrik Bexell. While you couldn't require every player to pack their bags and head to Europe for development, neither should the value of such an option be discounted.
Indeed, teams like Frölunda have produced draft picks every year for a decade. This includes players like Daniel Alfredsson, Henrik Lundqvist, Erik Karlsson, Viktor Stålberg, and recent top prospects Jacob Larrson, Kristian Vesalained, and Joni Ikonen. Montreal Canadien, Artturi Lehkonen played there as well.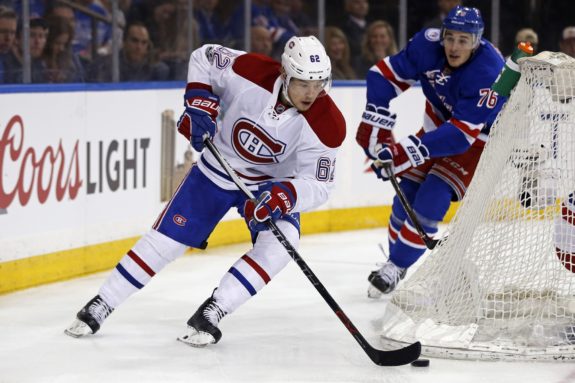 Beyond draft picks, Frölunda has served as a finishing school of sorts, improving the play of John Klingberg, Max Friberg, and Lias Andersson. Rasmus Dahlin, heavily touted to go number in this year's draft, is just the latest in a long line of elite players who have played for the team.
While players and organizations always want to win, I was trying to suggest that adopting a longer-term approach to player development means emphasizing a focus on learning throughout the organization. You might need to lose in the short-term to advance over the long haul. This would take leadership.
Players, Assets and Trades
Echoing the twitter comment above, one reader stated: "If you think anyone is winning the Cup with bad goaltending, and nothing but speed and offensive upside without responsible forwards or shutdown defenders – you're nuts…." Another reader agreed: "Price is not gonna be traded. Nor should he be…. the 'real' Price will be back soon enough."
Like other Habs fans, one reader brought up the name of John Tavares. Others could see the value "Price is great but if we can get a center we need that more. Trade Weber for sure while he still has some value, Alzner has none in any case."
One reader acknowledged why trading Price is necessary:
Centre ice is still a hole, even with Drouin playing good…. lack of scoring would likely fix itself if we could somehow land an elite center to fit in with our top 6… let Drouin stay between Chucky and Lekhonen but give Patches and Gally someone like Tavares – problems would be solved – we got enough depth to fill in some solid 3rd and 4th lines if we could just find that one massive Centre piece to fix the top 6…
Others disagreed with the idea of moving players "A few pieces and we can win. Let's see what can happen. No feckin rebuilding yet."
Players, Assets and Trades: Point / Counterpoint
A thoughtful reply to my suggestion about trading Price referenced the Patrick Roy trade. This reader stated:
I disagree with this. Refer to the Patrick Roy trade. If Montreal were to trade Price, it would immediately signal a complete rebuild. In that case, Montreal should be getting back blue chip prospects and #1 picks, not an older established player. We want prospects, we want to finish in a good position to win the draft lottery. It would also mean trading anyone and everyone over 25 on this team for whatever we can get for them. Weber, Pacioretty, Plekanec, Petry, Alzner, all would go, and all for blue-chip prospects/draft picks. That is how you truly rebuild.
I don't disagree with this reader about how you go about a full rebuild. This is why I suggested in my original piece, a rebuild isn't enough. I suppose I am trying to have my cake and eat it too, but I don't think it has to be one way or the other. For the reasons I stated, Price is your best tradeable asset if an elite center is your target.
While I would not have an issue trading Pacioretty, Plekanec, Petry, Alzner, or even Alex Galchenyuk (gasp!), trades for draft picks to me would signal panic. I would prefer an orderly transition, to get a number one center, a number two defenseman in the short term and rebuild the defense in the medium term. While allowing the Canadiens' depth in goal to develop over time is a risky proposition, the definition of insanity is to do the same thing over and over and expect a different result. Enough is enough.
Thanks to those who commented on the original piece. I learned a lot from your comments and contributions. Even the sassy ones.
Keep 'em coming.
Criminologist by training. Hab fan for life. Aspiring Beer League hockey star.