Phew. That was close. THANK YOU Carey Price! After surviving an intense and closely contested battle with the Ottawa Senators, the Habs can breathe a sigh of relief as they wait for their next opponent (let's go Red Wings!).  As expected, goaltending made the difference for the Habs.
Overall, the Canadiens executed a game plan that fans have come to expect – minimal offense, tight checking, and stellar goaltending. Aside from Carey Price being the series MVP, there generally weren't any clear-cut heroes or villains.  Nevertheless, here is a look at the main "studs" and "duds" from the series:
Studs
Brendan Gallagher
Carey Price is the MVP.  Brendan Gallagher is the heart and soul. No forward played with as much intensity and grit as Gallagher.  For what he lacks in pure skill he makes up two-fold in sheer determination.  Of course, his series highlight is the acrobatic sequence of events that led to the series winning goal in Game 6.  Untangling himself from a hockey stick, absorbing a slap shot to the back of the arm, and then corralling the puck into the net out of mid air while completing a 360° turn was one of the most impressive individual efforts I've seen in a long time.  It's either that or the clip of him mocking Mark Stone's wrist injury.
http://iframesrc=https://vine.co/v/eWXUPqaThul/embed/simplewidth=600height=600frameborder=0/iframescriptsrc=https://platform.vine.co/static/scripts/embed.js/script
Lars Eller
Eller was a difference maker.  He was almost always deployed in defensive roles and did an excellent job of helping contain Ottawa's top forwards.  He led the team in the faceoff circle winning 61.6% of his draws, many of them in crucial situations in the defensive zone.  And yet, he still managed to be a threat on offense.  For someone with his skill set, I don't see why Michel Therrien refuses to give him power play time. Come on, Therrien!  It's not like the current plan is working.
Grinders
Huge props to the Habs' grinders, specifically Brandon Prust, Dale Weise, Brian Flynn, and Torrey Mitchell.  Entering this series with an ailing Max Pacioretty meant that secondary scoring would be a huge key to victory, but I never expected it to come from this crew.  These guys accounted for 4 of the 12 goals scored in the series and none of them were of the garbage variety.  Prust was a beast all series.  Flynn and Mitchell helped us win Game 1.  And Weise won us Game 3.  Not many teams get this kind of production from their grinders.
Carey Price
Everyone knows that the Canadiens' playoff hopes rest on Price's shoulders. Simply put, Price needs to be their best player every night.  Aside from a Game 5 anomaly, he was in Hart form.  I've gotten used to hearing the announcers say "and Price had no chance on that goal" whenever the opposition does score.  If he doesn't make a save, it's because no one on the planet could have done so.  This team will go as far as Price takes them.  Based on his first round performance, I like the way it's looking.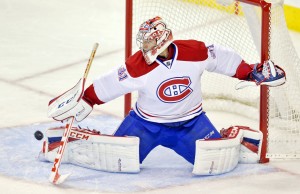 Duds
Andrei Markov
Markov is surely happy to be done with this series. He never appeared to find his game.  He's typically a responsible defender with offensive skills, but he was off all series.  From the own goal in Game 1 to taking two stupid penalties in Game 6, he was just plain bad.  As a leader on this team, he has to be better in Round 2.
Devante Smith-Pelly
Has enough time passed to label this guy a complete Dud?  I was fine with brushing aside his brutal regular season performance because I believed the narrative that his true value would emerge in the playoffs.  However, this was not the case.  He was terrible.  He lacks any offensive instincts and has zero touch with the puck.  I don't think he's a particularly good defensive forward either.  He was only 1 of 3 forwards that finished with a minus performance (-2).  Sure he lays out some hits, but they always seem to be a little late… usually 2 seconds after the opposing forward has passed the puck. At this stage, I don't see what value Smith-Pelly brings to the team, aside from being a  big body.
Jacob De La Rose
I think De La Rose has a nice future with the Habs.  He is only 19 after all.  After a strong regular season, it only made sense to test him in the playoffs.  Sometimes the young guns can be a huge boost of energy for a veteran squad (i.e. Sam Bennett).  However, he had very little impact on the series and nearly cost them Game 6 with his awful penalty, which was the definition of "rookie mistake."  I think Smith-Pelly and De La Rose should battle it out for the final roster spot.
Max Pacioretty
Does Pacioretty look fully recovered to you?  Game 6 was his most active performance, but this is not the player we were accustomed to seeing all year.  Hopefully a little extra time off will aid the recovery and help him get back to being the Habs' best forward.  If this is a prolonged condition, the Habs are in trouble.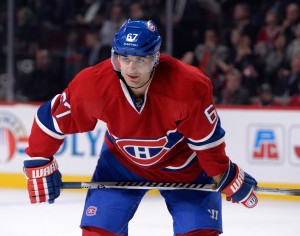 In the end, the Habs should be commended for their Round 1 performance.  They faced the undesirable task of playing the hottest team in the NHL and came out on top.  After losing two in a row, they had their backs against the wall.  All the momentum was in Ottawa's favour and all the pressure was on Montreal.  And they stepped up and overcame their first bout of playoff adversity.  Sure, there are players that need to improve their play, and areas where the team must get better, but, for now, congratulations to the team for handling their business.
4 down. 12 to go.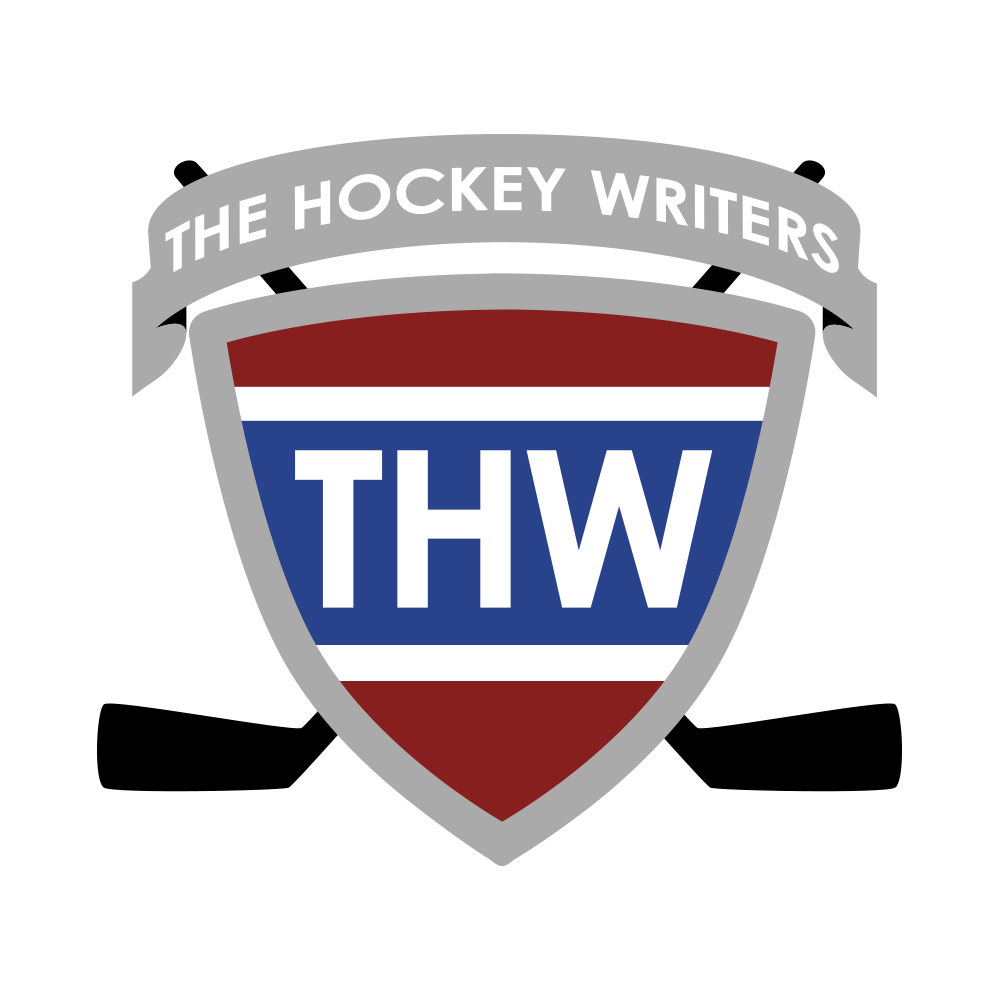 The Hockey Writers is:
1) A top-tier hockey media company delivering a top-notch, in-depth look at the NHL
2) A collective of some of the best hockey writers anywhere
3) A multimedia provider with daily podcasts and YouTube shows
4) Well-respected and widely-cited NHL prospect and draft resource