The Montreal Canadien busy Thursday wasn't finished after they acquired Jonathan Drouin from the Tampa Bay Lightning and locked up Charles Hudon to a two-year contract. Just hours after trading to acquire Drouin, the Canadiens and Drouin agreed to terms on a six-year contract worth $33 million. The deal was signed at Drouin's introductory press conference with the team and comes with a $5.5 million cap hit for the duration of the deal.
Canadiens agree to terms on a six-year contract extension with Jonathan Drouin (2017-18 to 2022-23). https://t.co/tUq2W0EyXs #GoHabsGo

— Canadiens Montréal (@CanadiensMTL) June 15, 2017
Drouin is just beginning to scratch the surface on what he can achieve in the NHL. With 21 goals and 53 points in 73 games last season, Drouin showed that he has what it takes to produce offensively in the NHL. With a new team and now a brand new six-year contract under his belt, Drouin will get a chance to showcase his ability with a team that Drouin dreamed of playing with one day. While the Canadiens traded away their blue chip defensive prospect in Mikhail Sergachev to acquire Drouin, the team is clearly all-in on Drouin with this contract being signed so quickly.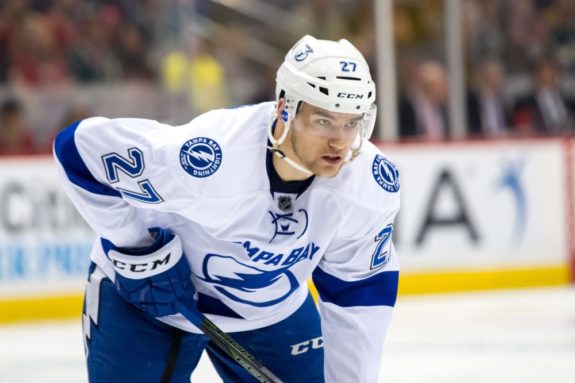 For the Canadiens, Drouin doesn't fill their need at center. In fact, the team already has its top left-wing option in captain Max Pacioretty. What he does bring, however, is dynamic offensive ability while also allowing for the Canadiens to roll out more than one line in hopes of producing offense. The 22-year-old Drouin has what it takes to be a star in the NHL who can produce 60-70 points each season – the Canadiens gave a lot to get him, but they clearly don't have any buyers remorse. A long-term deal was favorable for both sides rather than a bridge deal. The Canadiens buy a year of unrestricted free agency for Drouin at a decent cap hit while Drouin gets a sizeable pay raise from his entry-level contract.
Galchenyuk Trade Talks
While Drouin wasn't traded for Galchenyuk like some believed he could be, the Canadiens are still actively searching for a trade for the young forward. Galchenyuk has always been stuck in the middle, so-to-speak, of two positions in the NHL. Drafted as a center but often played as a winger, the Canadiens are now looking for a defender to recoup what they lost in Sergachev. Moving Galchenyuk would also allow the Canadiens to protect a player like Hudon who was just re-signed to a two-year contract Thursday.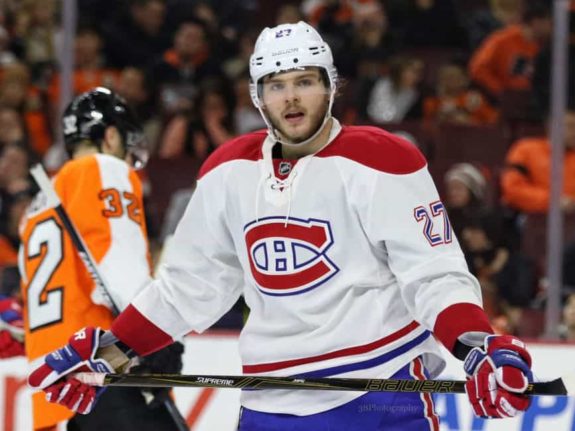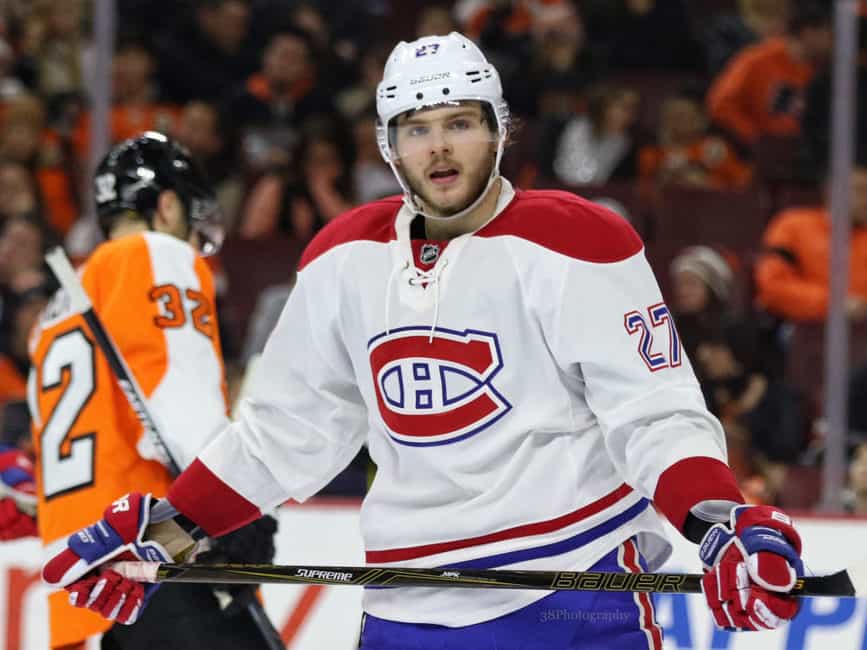 If the Canadiens move Galchenyuk and acquire defensive help, they will have a more well-rounded team than they currently have now. Getting flexibility before the Expansion Draft is also huge as the Vegas Golden Knights prepare their draft boards and look to build their first roster in franchise history. Galchenyuk is one of the league's brightest young forwards when utilized properly and as a result, the Canadiens can expect to get a decent return for the third-overall pick from the 2012 NHL Entry Draft.