On June 22nd, 2012, in front of a packed house in Pittsburgh, Pennsylvania, the Toronto Maple Leafs selected, from Moose Jaw of the WHL, Morgan Rielly fifth overall in the NHL Entry Draft. At that time there were questions abound about just what the Leaf's were thinking selecting Rielly, a defenseman, over centers like Mikhail Grigorenko or Filip Forsberg. Rielly at that time was a one-legged, puck rushing defenseman who managed a near point-per-game season for an abysmal team in Moose Jaw. Rielly only managed to suit up in 23 regular season and playoff games combined in 2011-2012 due to a torn ACL, but garnered great acclaim from then Leafs General Manager Brian Burke who famously claimed that the Leafs had Rielly at the top of their draft list, ahead of presumptive number one overall pick Nail Yakupov. Well, that one-legged defenseman played a full season in 2012-2013, picking up 54 points in 60 games with Moose Jaw, earning his way onto Canada's U20 team for the World Junior Championship, and finishing up with 4 points in 22 games for the Toronto Marlies of the AHL. Oh, and that part about being one-legged, he fixed that.

Pretty good jump right? Well, Rielly is trying to pull off one more big jump. The jump from Canadian Major Junior Hockey to the NHL. And believe it or not, he seems to be making a case for himself to at least start the season with the big club.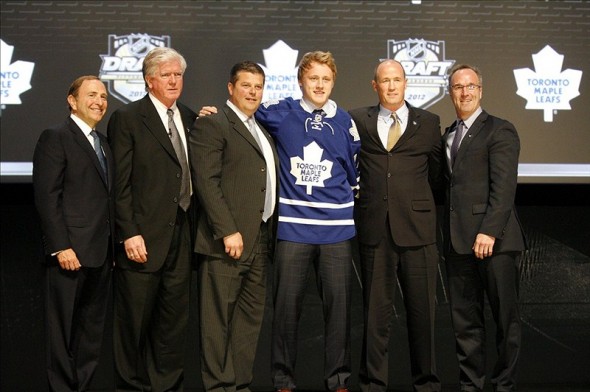 Morgan Rielly has come a long way since the 2012 NHL Entry Draft. He has proven he is able to play big minutes over the duration of a long schedule. In all, Rielly appeared in 88 games last season, erasing the idea that his knee wouldn't be able to withstand the grind of a full season in the NHL, or any level below that. He has made a name for himself playing the game his way. He is an offensively-minded defenseman who is just as comfortable skating the puck out as he is passing it out. His offensive sense on the blueline makes up for his just average shot. If this brings to mind another famous Leafs defenseman (we're looking at you Tomas Kaberle), the comparisons come to an end when Rielly gets a full head of steam. The second Rielly officially steps onto NHL ice during a regular season is the second he becomes a top 20 or better skater in this league. He is just that good on his skates.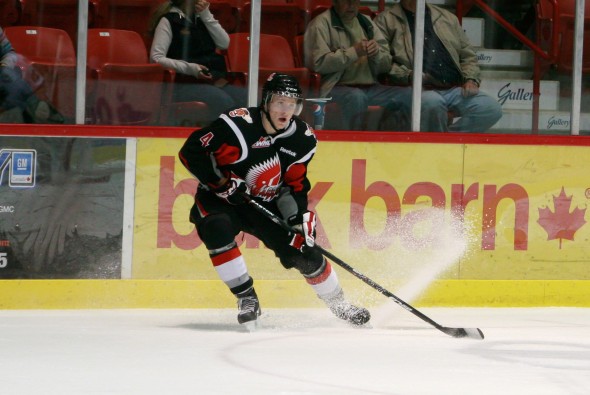 Well I didn't mention his play in his own zone, it isn't because it lacks. In fact, in viewing Rielly throughout the preseason it has become apparent that he has put a focus on playing the game right. He has proven to be a reliable defender in his own end, and is easing his way into the game in the other teams end, learning what works and what doesn't on the fly against NHL-level opposition. Paired most often with the renaissance man Paul Ranger, Rielly has played almost 20 minutes a game in his preseason contests, showing that he is ready to handle the NHL game right now if he is called upon to make his regular season debut with the Toronto Maple Leafs. While the signing of incumbent Cody Franson, the Leafs dire cap situation, and the sheer number of left-handed defenseman play as factors against Rielly, management has been steadfast in saying that if Morgan Rielly earns a spot, they will make it work under the cap. And ladies and gentleman, it is clear to me that Rielly is ready and able to take his game to the next level and be there on opening night for the Toronto Maple Leafs.