For the last month you may or may not have noticed an unusual number of men walking around North America with something growing on their upper lip. Day after day, week after week, it got darker and bushier, for we were growing mustaches for Movember. In the process raising thousands of dollars to help fight cancer and create awareness. Despite all of the 70's porn jokes that ensued we carried on and as the month ends, I wanted to take a moment to thank everyone that participated and especially thank those who donated from their own pockets.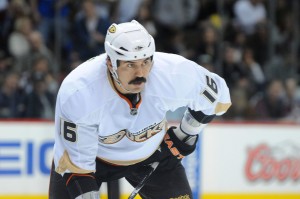 If you mention the word cancer, chances are three out of every four people will tell you that someone they know, or love, has been affected by this heinous disease. In no way do I profess to being a scientist, but I do know and have seen that every donation helps and those who are battling the disease these days are better off than those who had to fight the fight in the past.
Personally both of my parents had cancer, my mother survived it, but my father did not. They each had different forms of cancer, and had their battles during separate time periods. My father was a lieutenant for the NYPD, a man who was rarely sick and had a positive affect on just about everyone he came in contact with. He was diagnosed with multiple forms of cancer and fought it as much and as long as he could. Hard to believe it's been almost ten years since he passed, but not a day passes where I don't think about him and that I wish he were still here.
Years after my father had passed away, my mother was diagnosed with breast cancer. To go through it once was extremely tough, but twice? That seemed a little unfair for my sister, my family and I. When she had to shave her head during her treatments, I began to shave mine too, to show that I was supporting her fight and everyone else that has to deal with the horrible side effects of cancer. Thankfully, my mother has been cancer-free for a few years now, but I still shave my head every few months (makes showering easier!) to remind me of the struggles she went through.
Last year I participated in Movember on my own, and this year I signed up on their website and raised $30. It's a small amount, but as my friend told me, 'every penny helps.' I became aware of the whole Movember thing because I follow hockey, but this past month (if you paid attention) there were other athletes growing mustaches for this great cause.
Here's a sample of some of the best Movember Mo's around the sports world via Movember.com:
Here is a photo from my twitter account of my Movember mustache's last day:
Knowledge is power, mustache is king. you can donate to my #Movember efforts @ http://t.co/dFHhdKTo #Day27 #3DaysLeft pic.twitter.com/cHtyFx8T

— Dan Rice (@DRdiabloTHW) November 28, 2012
I was thinking that my 'Stache was similar to the one Adam Henrique of the New Jersey Devils sported during the Stanley Cup Finals in June. But once I saw ex-Devil and current Montreal Canadiens captain Brian Gionta's, I thought his was more like mine than any other I had seen:
Today's #movember update! thanks to all who have already donated. Go to http://t.co/9OQ9xG5E to donate to the cause. pic.twitter.com/xjR515z7

— Brian Gionta (@Giostyle21) November 27, 2012
When it comes to mustaches there is the king, George Parros, and then there is everyone else:
Getting competitive for the final push of Movember! #angrystache #lotsontheline #comingforyouBrowny pic.twitter.com/V44T6Xwe

— George Parros (@GeorgeParros) November 27, 2012
Even NFL MVP Aaron Rodgers of the Green Bay Packers got into the act with a fine 'Stache; another that resembles mine:
https://twitter.com/NFL_Memes/status/272899244610953216
Matt Moulson of the New York Islanders is a regular participant who seems to grow a beard almost overnight. I'd love to see this guy on a playoff team making a deep run:
I think I can be LaFlamme's long lost brother @AdamScoreG @baruchelndg #Movember pic.twitter.com/VvGsfrUQ

— Matt Moulson (@MMoulson) November 17, 2012
Finally we finish with legend courtesy of Anaheim Ducks' forward Bobby Ryan's twitter account. Normally we call him the Finnish Flash, but in Movember Teemu Selanne is the Finnish 'Stache!:
https://twitter.com/b_ryan9/status/271010911651786752
Dan Rice can be reached via Twitter: @DRdiabloTHW or via email: drdiablo321@yahoo.com