It's no secret that the New Jersey Devils and New York Rangers don't like each other. There is a long history of hard fought hockey between the two Atlantic Division clubs, and the rivalry is exacerbated by the close proximity of their home arenas. This season has been no different.
December 20 at Prudential Center, heavyweights Cam Janssen and Mike Rupp squared off just three seconds into the first period.  At Madison Square Garden on February 7, the two enforcers dropped the gloves just two seconds after faceoff, along with fellow tough guys Eric Boulton and Brandon Prust. These two incidents were just a preview of the epic March 19 fight, in which Janssen, Boulton and Ryan Cater squared off against Prust, Rupp and Stu Bickel in a bloody brawl just seconds after the puck dropped.
In addition to the war on the ice, in which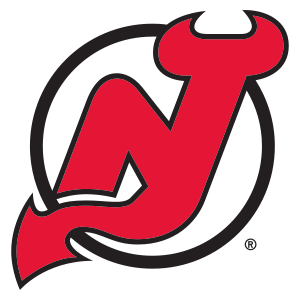 the teams ended their regular season meetings with three wins apiece, their respective head coaches seem to be ready to throw a few punches themselves. Rangers head coach John Tortorella was seen screaming across at the Devils bench during the opening brawl on Monday night, something that he denied but New Jersey's head coach Pete DeBoer confirmed.
"I guess, in John's world, you can come into our building and start your tough guys, but we can't do the same here. He's either got short term memory loss or he's a hypocrite. It's one or the other," DeBoer said after the game.
Tortorella initially refused to comment on the incident after the game, but commented after the Rangers practice on Tuesday.
"I read it,'' Tortorella said, referring to DeBoer's comments.  "I think Peter needs to jog his memory as far as the starting lineups that I've put in over in their building and really, basically, just shut up," he continued,  perhaps forgetting that he started a line featuring Rupp, Prust and Ruslan Fedotenko on December 20 in Newark. "I think the situation last night is disrespectful to players and I think we took a backwards step. I get put in a position when he puts a lineup like that out – and I'm not sure what's going to happen if I put my top players out – I have to answer the way I need to answer."
With both teams heading to the postseason, the Devils-Rangers rivalry is heating up at the right time. The war of words between the coaches is just the latest front in a war that has been raging for years.