When the Islanders announced last week that they were demoting Josh Ho-Sang to their AHL-affiliate Bridgeport Sound Tigers, Isles fans took to social media (especially Twitter) to express their vehement opposition to the move.  A 21-game stint last season provided glimpses of Ho-Sang's game-breaking and play-making ability. His assertive confidence (read: not overt cockiness) in interviews and on social media combined with his on-ice ability quickly made him a fan-favorite.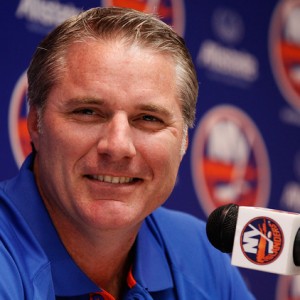 Ho-Sang became semi-immortalized in Islanders fan's minds from the night he was drafted in 2014, when GM Garth Snow defended taking the controversial forward with the 28th overall pick on live TV by saying, "He'll fit right in, they sh*t on me too."
Because of the way he was drafted, the way Snow and the Islanders organization defended the pick, and in a very  real way because of how fans feel like the rest of the league views the Islanders as a shell of their former dynasty, the fan base has rarely wanted to see a prospect be 'the real deal' more than Ho-Sang.
After posting 4 goals and 6 assists during his 2016-17 call-up, and a solid training camp this season, many fans thought he was ready to stick at the NHL level. Is this demotion cause for panic or a time for patience?
Ho-Sang's On-Ice Performance
Ho-Sang recorded 4 assists in 6 games after sitting out the opening night game against the Blue Jackets in Columbus but was benched by head coach Doug Weight for the third period and overtime of the shootout win over the New York Rangers.  Newsday's Arthur Staple reported in his article announcing Ho-Sang's demotion that the benching was a result of "overly long shifts and some structural deficiencies (vs. the Rangers)."  Ho-Sang then found himself in the press box during home wins against the San Jose Sharks and Arizona Coyotes.
In 21 games during the 2016-17 season, Ho-Sang posted impressive puck possession numbers, including a CF% of 56.9.  This season in his six appearances so far, his CF% has been a much more pedestrian 50.6.
The team, in his absence, has played 5 games (2 scratches, 3 since demotion), and their goal tally is as follows: 5, 5, 4, 6, 6.  While no one doubts the offensive part of Ho-Sang's game, the Islanders are not struggling to score goals.  Instead, their challenge lies in keeping their opponents off the scoreboard (they especially need to stop allowing SHGs against).  The 'two-way hockey' mindset is what the Islanders have insisted they are asking Ho-Sang to work on in Bridgeport.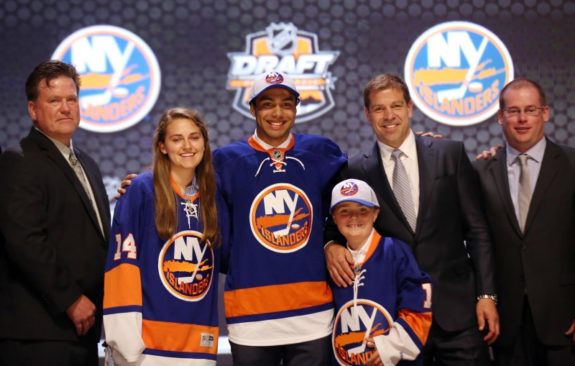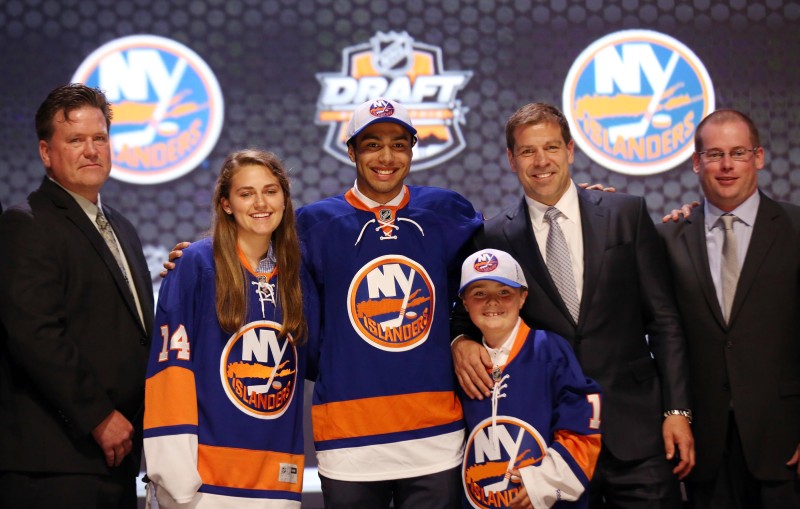 Related: Positives & Negatives of Pulock's Season Debut
The Case for Islanders to be Patient
Spending time in Bridgeport affords Ho-Sang an opportunity to work again with Sound Tigers Head Coach Brent Thompson, who helped develop the young forward's game last season prior to his NHL promotion.  Following Friday night's game, where Ho-Sang notched a goal and an assist, both Thompson and Ho-Sang acknowledged that there were good things offensively and "things to work on."
Both Ho-Sang and Thompson saw good things offensively and things to continue to work on.

— Michael Fornabaio (@fornabaioctp) October 28, 2017
In response to being sent down, Ho-Sang has said all the right things publicly, and he seems to be doing the right things internally too.  In the same Newsday article, Weight says of his conversation with Ho-Sang about the demotion:
"It was lengthy, good, healthy and from what I take from it, he couldn't be more excited to go down, prove to himself and the organization that this isn't going to go on anymore, that we do need him and he'll come back and help us here. I suspect the way he's taken this he'll be pushing to get back real quick. Nothing is negative about the relationship — people will read into it but there's no failure in it."
Related: What We've Learned After Four Islanders Games
What Happens to Ho-Sang and Islanders Now?
Only a few years ago, if the Isles had a young player as talented as Ho-Sang in their system, they would have that player on the NHL roster and allow them to learn and work on improving parts of their game during the regular season.  The franchise and its fans should take pride in seeing a deep enough roster (that is averaging about 5 goals per game over their last 5 games), to allow Ho-Sang to work on parts of his game in the AHL.
Franchises around the league were envious for years watching the Red Wings make playoff run after playoff run for a quarter-century, and still be able to call up impact players from the AHL when most thought their window was closing. No one in the Islanders' organization will be upset or surprised if Ho-Sang plays his way back up to the NHL in a week, two weeks, a month, or more.  The expectations have been conveyed about what it will take to stay in the big-leagues and it is up to him to work hard on his two-way game and showcase improvement in Bridgeport.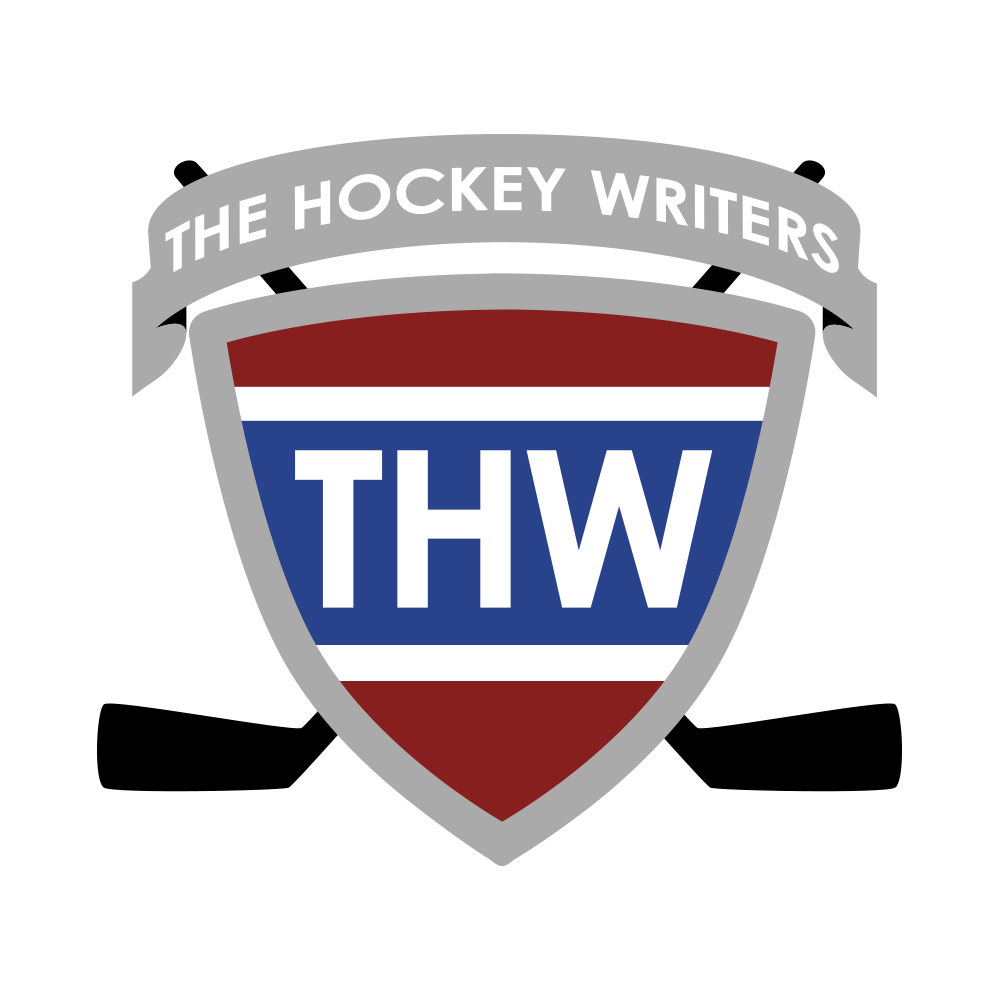 The Hockey Writers is:
1) A top-tier hockey media company delivering a top-notch, in-depth look at the NHL
2) A collective of some of the best hockey writers anywhere
3) A multimedia provider with daily podcasts and YouTube shows
4) Well-respected and widely-cited NHL prospect and draft resource