How does a year of constant changes and disruptions affect sports? The NHL completed a playoff run with two hub cities, and with little hiccups. The major issue is that viewership is down across the board, sparking the question of where to have said "hub cities" for the best viewership. While it's one thing for diehards to watch game after game, it's another to bring in a more leisurely crowd, so just how can the league have a successful year?
What Does This Mean For Anaheim?
As with the playoffs over the summer, hub cities were the only option to move forward with the Stanley Cup playoffs for the season, but this entire season is to be held on a grander scale. As it is, the start of the season has been pushed back without much of a direction and a hypothetical start date in January. A hub city, however, makes it possible for sports to continue in the safest possible.
The biggest difference from a normal 82-game season is the fact that fans and family alike will not be allowed into the arena leaves many across the league fumbling. Usually hosting is a huge bonus for an organization because it allows for revenue and an uptick in home team energy, but when no one is allowed in the arena many fans and team owners are just baffled by what this means.
According to The Washington Post, the NHL deputy commissioner Bill Daly said, "That would be the benefit of hub cities. You would be in a situation where teams would travel in, play a bunch of games over a two-week time period and then be able to go home and spend time with their families and their own local practice facilities for a week and cycle through a season that way." (from 'The NHL, facing more questions than answers, is still targeting a January start,' Washington Post, 11/19/2020)
Viewership in Pro Sports
Viewership in pro sports is down due to the global pandemic, and everyone is looking for a way for it to be successful. From audio taping in crowd noise to South Park cut-outs, organizations are looking for a way to gain viewership any way they can across leagues. Teams being in bubbles works well in the sense that some revenue can be produced and that teams are able to finish off the season, but with over six months of suspended play and the numerous questions, sports needed to come back in one way or another.
According to NBC Sports, with the NHL being so dependent on fans being in arenas for revenue they are waiting until they have a definitive plan for next season as to when the fans will return. NBC Sports touches on the issues of seven teams being in Canada with borders closed and how that could further push the start of the season all while keeping in mind that with the Tokyo Olympics being pushed back that they can not push the league's starting point too far back as to disrupt the Olympics. With that said, these factors make it more difficult for the fourth favorite major sports league to have a revenue-positive season.
Teams and fans alike want sports, in general, to resume, for not only revenue and love of the game, but also to keep current athletes viable in their prime. The best way to describe it, however, is that fans who would watch hockey any way they could be watching, but those who were more leisurely were less likely to watch.
Hub Cities
In an interview with NHL.com, Deputy Commissioner Bill Daly spoke about hub cities. "We have to build in flexibility for the hiccups that we expect will come along and have to expect will come along with potential COVID positives and contact tracing requirements. Some of the difficulties that [Major League] Baseball went through and some of the difficulties that the NFL is currently dealing with, how do we address those situations in the context of our own schedule? Those are all the things we're working on and those are all the things that keep us all up at night as we try to figure this out."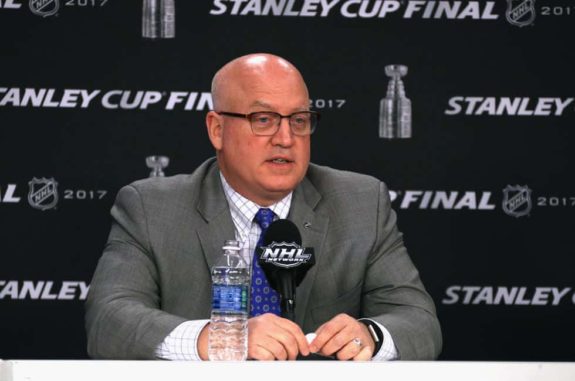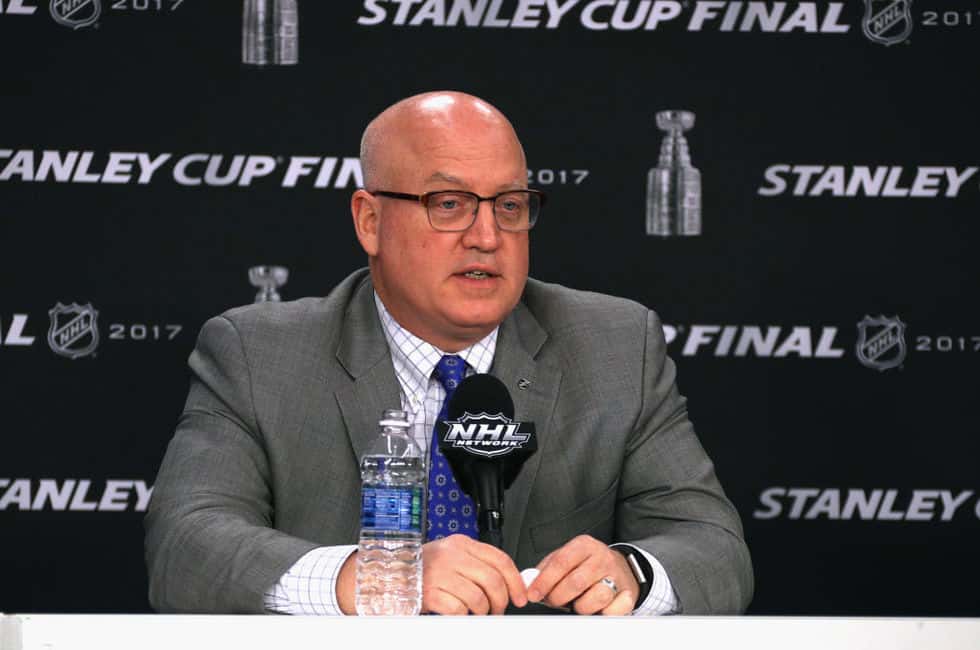 While the NBA had great success with their hub cities in regards to COVID positive cases, the real issue is revenue for organizations. According to Reuters, the NBA bubble cost over $150 million and $1 billion in lost revenue after the loss of ticket sales. You see a drop off in revenue because in stadiums you run into so many different ways to make money that we just aren't seeing now. So how does this affect a fan base? Fans are forced to only enjoy the game from the comfort of their own home but that isn't quite profitable enough.
Getting Fans and Revenue Back
Flooding the screens with fan recordings and background noise may have brought some novelty and support to athletes desperate for the first few months, but there needs to be more to get revenue and fan spirit back to where it was prior to March.
Besides having extensive advertising for an at-home experience, I think that having fans in the stands is the number one priority, however, with the current climate of the COVID-19 vaccine, we need to be ready for this setup to last at least another season. Anaheim being a contender for the hub city spot is vital in the sense that teams playing in a warmer climate is a great way to keep morale high as drawn-out days away from families in a harsh situation makes it difficult to stay positive.
Looking Forward to the New Season
The NHL falls short in being able to bring in revenue during any other year if it was not for the revenue brought in from fans being in arenas across the league. While the NBA is able to bring in more revenue because of their sponsorship deals, the NHL is not in the same boat. Bubble cities in hockey neglect to bring in money that is often-times attracted when a team is playing in a different city or environment. Besides simply losing revenue, the league's popularity will fall I believe because of an oversaturated market with every major league competing for viewership.
While there is no definitive plan for the new season, one thing is clear: Anaheim is a great location to choose if the league decides to use the hub format in the upcoming season. In an article in The Hockey Writers, "The smaller market teams, on the other hand, should certainly consider the idea, and so should many teams that view the opportunity to create and expand their regional fanbase." By changing where a team plays, an organization can cater to a new demographic and in turn, grow the sport and fan bases across the board despite the hurdles that 2020 has created.
---
---