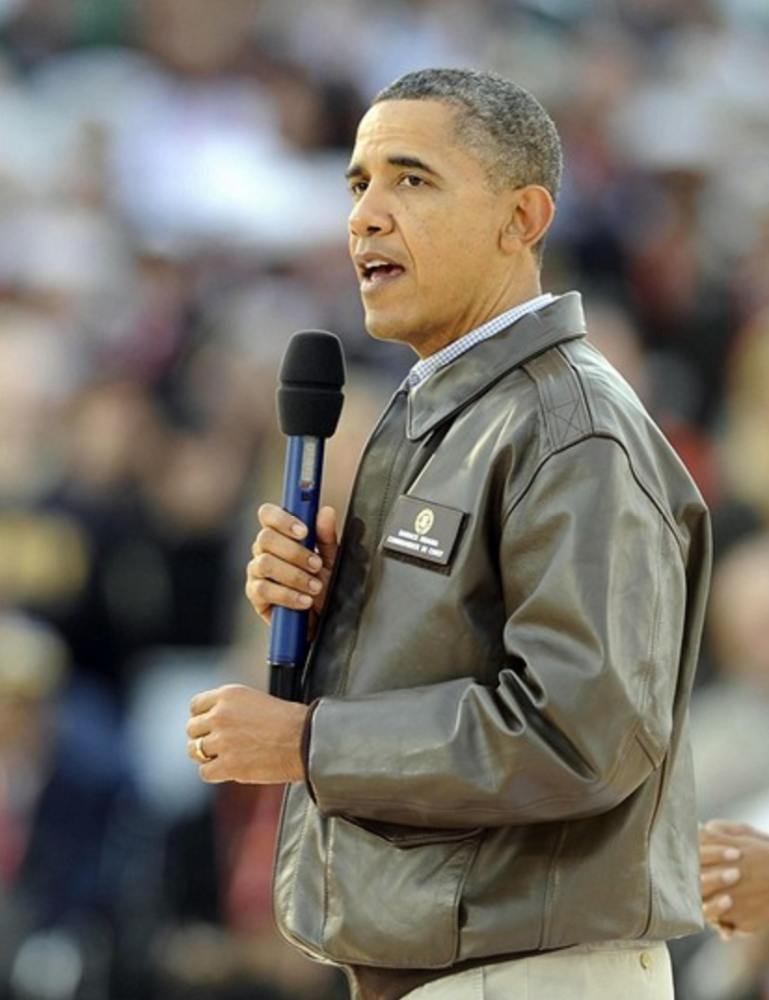 It's been no secret that the NHL lockout has angered fans, players and coaches alike. On Friday, the league announced that all games in the month of November will be canceled, prolonging this period of torture for hockey fans everywhere.
Articles have been written, statements have been made, and petitions have been signed – all calling for the NHL and NHLPA to reach an agreement sooner rather than later.
Well now, even one of the most important people in the world is speaking out. On Wednesday, President Barack Obama appeared on "The Tonight Show" with Jay Leno, and was asked whether he could "pull some strings" to end the NHL lockout:
http://www.youtube.com/watch?v=dG0TzlA1oGA
Here is what the President said:
Every time these things happen I just want to remind the owners and the players: You guys make money because you've got a whole bunch of fans out there who are working really hard — they buy tickets, they're watching on TV. You all should be able to figure this out. Get this done.
If Obama loses the election next month, I am all-in for him to take over for Gary Bettman as NHL commissioner. The ongoing disputes between the owners and players are nothing compared to what he deals with in Washington on a daily basis. With him entering the picture, this lockout will be over in no time.
But in all seriousness, President Obama's statement could not be more accurate, and it reflects the feelings of the average guy who just wants to watch some hockey.
The reason why the NHL has become more successful over the last decade is because of the fans, who have helped popularize the sport across America. They spend their hard-earned cash and much of their free time supporting their team and the league in general, and their reward should not be a lockout.
Mr. Bettman, Mr. Donald Fehr, and whoever else it may concern: here is a news flash. Even the President of the United States is calling for you to set aside your differences and get some hockey back into rinks and stadiums again.
So please, "get this done."