When dealing with professional sports, there is simply never a dull moment. Take hockey, for example. When the season is on, there is constantly some sort of news to discuss, whether it is on the ice or off it. In today's column, we'll explore the Stamkos trade rumours, the always interesting Toronto Maple Leafs, and preview some top 2016 draft prospects.
Stamkos Trade Rumours Heating Up
It's no secret that Tampa Bay Lighting sniper, Steven Stamkos, is one of the best players in the NHL today. The dynamic captain is the complete package any team would want as a player. As everyone in the hockey world knows, his contract is set to expire in the summer of 2016.
In the event he doesn't re-sign with the Lightning, there will potentially be a bidding war for the native of Markham, Ontario. His name has already been linked recently with teams such as the Calgary Flames and Buffalo Sabres. Don't forget to add the Toronto Maple Leafs into that mix as well.
The 25-year-old's contract will pay him $7.5 million dollars this year. Next year's deal will almost certainly eclipse that and may stray into the $10 million dollar territory. What will happen is difficult to say. Steve Yzerman has made it his priority to re-sign the talented player. We may just have to sit back and wait.
Maple Leafs Showing Signs of Change Under Babcock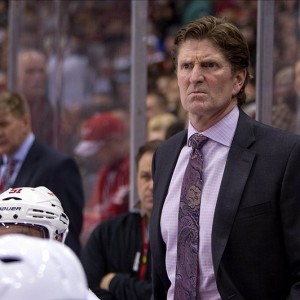 Mike Babcock has already had an impact as the Maple Leafs' head coach. Currently, the team is only sitting with a 1-3-2 record after six games. That isn't great, but don't let the record fool you. Positive changes have occurred and will continue to form as the season moves along.
The Leafs are much better in their own zone now. The wingers and centre come all the way back and support the defensemen. The breakouts are cleaner and the passes are much more sharp and accurate. In the offensive zone, there is an increased fore-checking presence with an emphasis on being tough on the body. They have also been generating more shots recently, while trying to keep their own shots against numbers down.
There are still changes that need to be made. Turnovers sunk them against the Sabres and will need to be dealt with. It's a slow process, but positive changes are definitely being made.
Checking Out Some Top 2016 Draft Prospects
Auston Matthews, ZSC Lions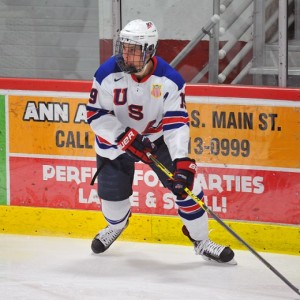 Matthews is easily the biggest name being scouted ahead of the 2016 NHL Entry Draft. The young prospect made the unconventional choice to play out his draft year with the ZSC Lions of the Swiss Hockey League A. The skilled forward has looked every bit like the top prospect he is billed to be. He's compiled an impressive ten goals and 15 points in 12 games to start the year.
Jakob Chychrun, Sarnia Sting
Chychrun is a big and very mobile defenseman who currently patrols the blueline for the OHL's Sarnia Sting. Chychrun is a two-way defenseman who prides himself on being excellent on both ends of the ice. He has tremendous vision, a wicked shot and the ability to freeze opponents in all three zones on the ice. The Florida native has seven points in 11 games for the Sting so far this season.
He also has some notable NHL connections as his father was Stanley Cup winner, Jeff Chychrun, and his uncle is none other than former Toronto Maple Leafs first round pick, Luke Richardson. The young defenseman certainly has hockey in his blood.
Jesse Puljujarvi
The dynamic forward joins Auston Matthews as a prospect playing overseas for this draft year. Puljujarvi currently plies his trade for Oulun Karpat in the Finnish Elite League. The 17-year-old forward is already listed at an astounding 6-foot-3 and 200 pounds. The Swedish-born Finn has immense talent to go along with his solid frame.
He possesses great puck control, amazing acceleration for a big man, and a nifty set of mitts to wrap everything together. Add in that he plays a strong and smart game at both ends of the ice, and you have a solid prospect coming out of Finland. It's early in the year, but these three prospects are definitely players you should keep an eye on for the near future.