The 2014-15 NHL season is well underway. Not even a week into the start of season, there has been a recurring theme about jerseys in hockey. Here's a three part explanation.
Jersey Tossing (Part One)
Martin Brodeur who? The future Hall of Famer has yet to sign a contract with any team since his last one ended last season with the only team he's ever played with. Okay, so the New Jersey Devils are 2-0, tied for first place with three other clubs in the Metropolitan Division. Goaltender Cory Schneider is quickly making fans forget about Brodeur, putting in two solid efforts in net. He's allowed only five goals in two games, while his offense popped in eleven. Now that Schneids has found his groove again, is it time to put Brodeur jerseys?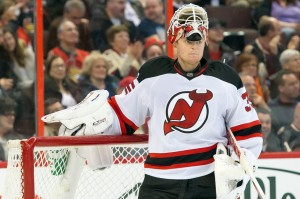 Meanwhile, Schneider's former Canuck partner in crime Roberto Luongo is having a very tough start in his first full season back in Florida. He was lit up for 5 goals on 14 shots. He lasted until 2:59 of the second period.
http://youtu.be/WwOHeBvBy-s
Meanwhile, Luongo's former team, Vancouver is on a roll. Again it's early, but they're surprising the Pacific Division with a 2-0 record after tying the visiting Edmonton Oilers and eventually beating them in the shootout. You can thank the referees for letting the Canucks come back. The zebras gave them six straight power plays and got the tie courtesy of rookie Linden Vey.
Jersey Tossing (Part Two)
It seems to be becoming an epidemic, especially up here in Canada. At almost every major rink, you're bound to see smoke in the stands. That smoke would be coming from the fans' heads. All that pressure pent up in their heads, frustrated with what's been going on with their teams. Most fans work hard for their money and expect a winning outcome. Losing games and not making the playoffs year, after year, after year, how much more can any fan take?
Last year, the Edmonton Oilers had been through the worst funk in the last eight seasons. Fans were so frustrated with their lackluster performance, so much so that a few have taken liberties by throwing away their expensive Oiler jerseys and tossed them onto the ice.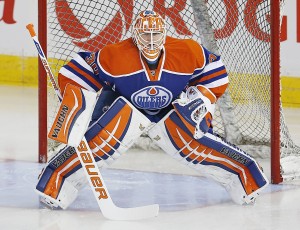 There have been other jersey tossing incidents. Coincidentally, they've occurred in many Canadian rinks…
That was in Calgary. This next feature was in Ottawa – directed at a particular player…
http://youtu.be/6qe150wwn-8
And this latest offering comes from Toronto on Oct 11…
http://youtu.be/bRtQDU9Uhvs
Jersey Tossing (Part Three)
In Edmonton, the Oilers organization celebrated the 30th anniversary of the team winning their first Stanley Cup. Most of the players and all of the coaches, managers, scouts and even Peter Pocklington were at Rexall Place to share stories and some laughs about the winning season. Even Pocklington, the man who sold The Great One, received an ovation. It was heartfelt and a very classy move by the Oiler fans.
One notable act of class on the part of the players was a symbolic return of the Captaincy. Wayne Gretzky led the honours of returning the Captaincy to the first NHL Captain of the Oilers Lee Fogolin. After the being swept in the Stanley Cup Final by the New York Islanders, Fogolin handed it over to Wayne Gretzky. The boys on the bus were to become men in their own right. But Gretzky, Messier and the rest of the rising stars wouldn't forget the man who passed the torch.
Now that is one jersey worth keeping.
A former novice/atom player, timekeeper and fan of the game, Peter has lived and breathed hockey throughout his life, covering hockey happenings in Edmonton, Vancouver, and currently in Saskatchewan. He is now a contributing writer for the Hockey Writers.