One of the more interesting aspects of any season is seeing which first year players make an impact on their respective teams. There are always those exceed expectations as well as those who don't quite meet them. Today I look at four NHL rookies who have surprised through the season's first two months:
Adam Henrique, New Jersey Devils: The rookie pivot for the Devils began the year down on the farm with Albany in the AHL but was re-called by New Jersey after just three games. Since then the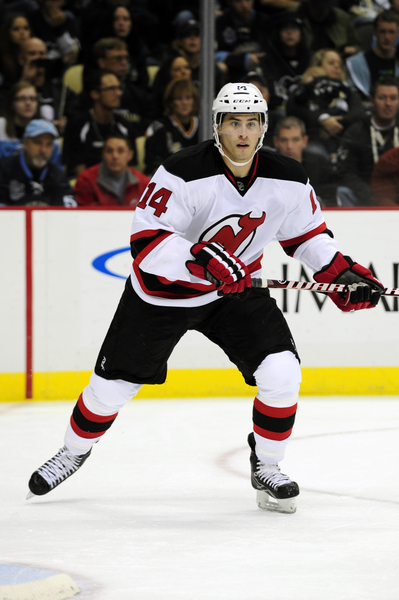 former Windsor Spitfires star has been on a tear averaging close to a point-per-game for the equally surprising Devils.
In 29 games the 21-year-old center has eight goals and 25 points, and while many will point to the fact that he has taken a majority of his shifts alongside Zach Parsie and Ilya Kovalchuk; Henrique's play has arguably been more consistent than those two superstars.
A third-round pick in 2009, Henrique ranks second in rookie scoring and is tied for fourth in goals. He also leads the way with two shorthanded tallies and leads New Jersey with a +7 rating.
Ryan Nugent-Hopkins, Edmonton Oilers: No one questioned Nugent-Hopkins potential to become a star player in the NHL, but not many would have predicted that he would do it this year as an 18-year-old rookie. The first-overall pick in 2011, Nugent-Hopkins came into the year unsure whether or not he would even stick with the Oilers throughout the entire season but he quickly put that notion to rest and hasn't looked back.
The rookie leader in every major offensive category, Nugent-Hopkins' remarkable play also has him in the top 20 of league scoring. With 13 goals and 34 points, he shares the Oilers scoring lead with Jordan Eberle as the two have combined with Taylor Hall to form the league's youngest and perhaps most exciting trio.
Craig Smith, Nashville Predators: Despite two excellent seasons at the University of Wisconsin, Craig Smith was hardly a name that jumped out to hockey fans coming into the year. A fourth-round pick of the Nashville Predators in 2009, Smith was a surprise inclusion on the Preds roster to begin the season but from the very first game of the season he has been the club's best forward.
Tied for the team lead in points with defenseman Shea Weber, the 22-year-old Smith ranks third among rookies with with 24 points. His offensive contributions for one of the league's lowest scoring teams has been invaluable and one of the reasons that Nashville has been able to remain a playoff contender in the West.
Matt Read, Philadelphia Flyers: An even bigger surprise than Smith has been the play of Flyers forward Matt Read. Undrafted despite a solid collegiate career at tiny Bemidji State, the 25-year-old Read needed only 11 games a year ago with Adirondack to make his mark on general manager Paul Holmgren and head coach Peter Laviolette. His impressive 13 points in that 11 game stint with the AHL club paved the way for Read to get a much longer look in training camp where he beat out a number of other Flyers forward prospects to earn on spot on the opening night roster.
On a team already loaded with talent up front, Read has used his speed, quickness and vision to give the Flyers yet another weapon. His 11 goals is the second best total among first year players and his 20 points has him in fourth in rookie scoring.
Averaging over 17 minutes per game, Read has been used in all situations and has proven to be particularly dangerous on the power-play where he has collected six power-play points.
**Check back tomorrow for the players deemed to be disappointments in their first NHL seasons