In today's NHL rumor rundown, Columbus Blue Jackets' head coach John Tortorella has confirmed that Pierre-Luc Dubois wants to be traded. How will that affect the player and coaching dynamic? Speaking of Dubois, are the Calgary Flames getting in on trade discussions? In other NHL news, the New York Rangers will be getting back a key player in their lineup tonight, and the Carolina Hurricanes have waived a goaltender they tried to strategically pluck off of the waiver wire a couple of days earlier. Finally, could the Boston Bruins be interested in defenseman Keith Yandle?
Tortorella Confirms Dubois Wants Out, Could Complicate Relationship
Rumors of Dubois looking to leave the Blue Jackets is entirely accurate. Head coach John Tortorella confirmed as much during an interview on 97.1 The Fan's Rothman and Ice in Columbus, when Tortorella responded to questions about his disgruntled center and said: "He wants out."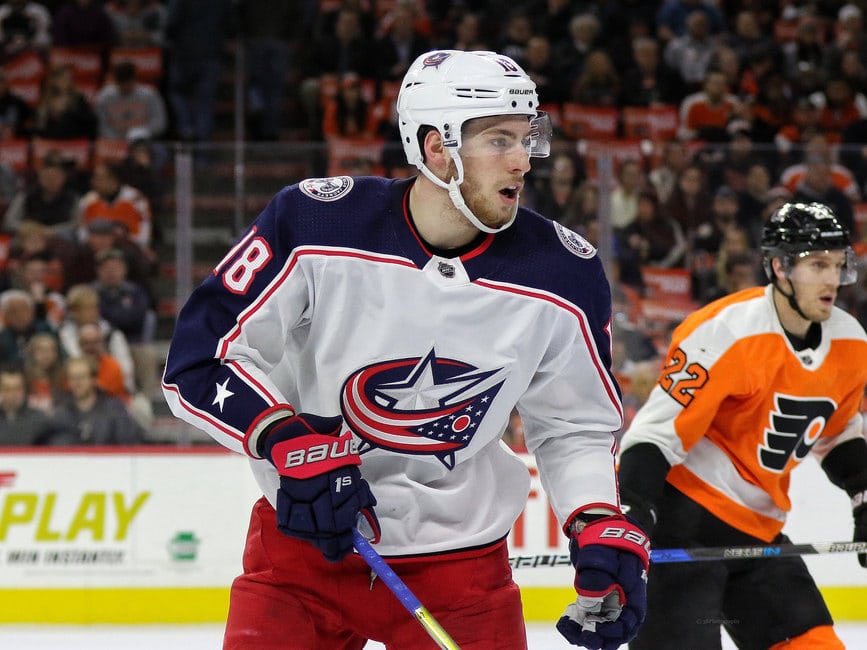 Tortorella added:
"He spoke to the team. As we do here. He has been honest with the group – I wish he was a little bit more honest, as far as reasons why. I think he needs to speak on that, I won't.

"It's hard for me. I'm not sure where it goes with me as the season gets going here, I'll be quite honest with you. I want to spend my time developing the people that want to be here, but I still have to coach the hockey team to be the best it can be."
Tortorella said Dubois now has a short leash with him and hinted that as long as the player continues to do what's necessary to help the team, things won't get uncomfortable or messy. Still, the coach is not pleased that a 22-year-old player who the franchise spent so much time and effort developing, simply wants to go and hasn't really explained why.
Related: Senators News & Rumours: Opening Night Roster, Brown, Lajoie & More
Flames Interested in Dubois?
When it comes to Dubois, David Pagnotta of The Fourth Period claims he's heard from sources that the Flames are quite interested. He wonders if Calgary's GM, Brad Treliving would be willing to part with Johnny Gaudreau or Sean Monahan in a deal.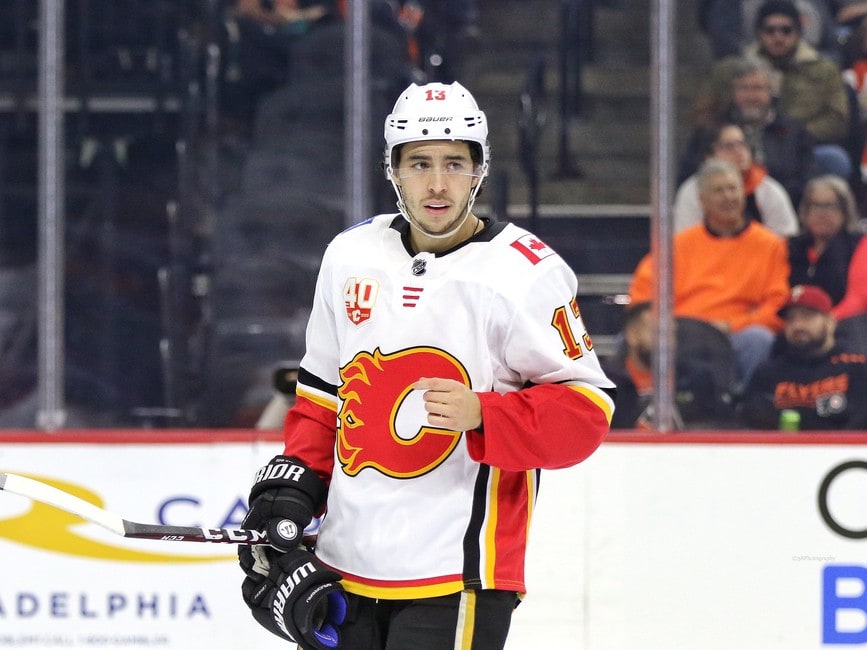 Pagnotta notes that Gaudreau has one season left on his contract after this one and does not own any trade protection. Meanwhile, Monahan has two years remaining after this season and has a 10-team no-trade list.
Pagnotta adds that at least 20 teams have expressed interest in Dubois, who is in the first year of a two-year, $10 million contract.
Goaltending Song and Dance Going on With Hurricanes
The Carolina Hurricanes claimed goaltender Anton Forsberg from the waiver wire this week, only to put him back on waivers today. Multiple sources, including Sportsnet's Chris Johnston, note that after the Edmonton Oilers waived the netminder, he didn't travel.
There was some speculation the Hurricanes claimed Forsberg to try and trade him back to the Oilers, and while that clearly didn't happen, GM Ken Holland could pick the goalie back up via waivers. Should he do so, Forsberg wouldn't be subject to the federal 14-day quarantine.
There is also chatter that the Winnipeg Jets might put in a claim on Forsberg after losing Eric Comrie to the New Jersey Devils.
Rangers Getting Back Zibanejad
Rangers' head coach David Quinn has confirmed that Mika Zibanejad will return to the lineup to play tonight against the New York Islanders. His return comes after the center told the media he tested positive for COVID-19 prior to the start of camp.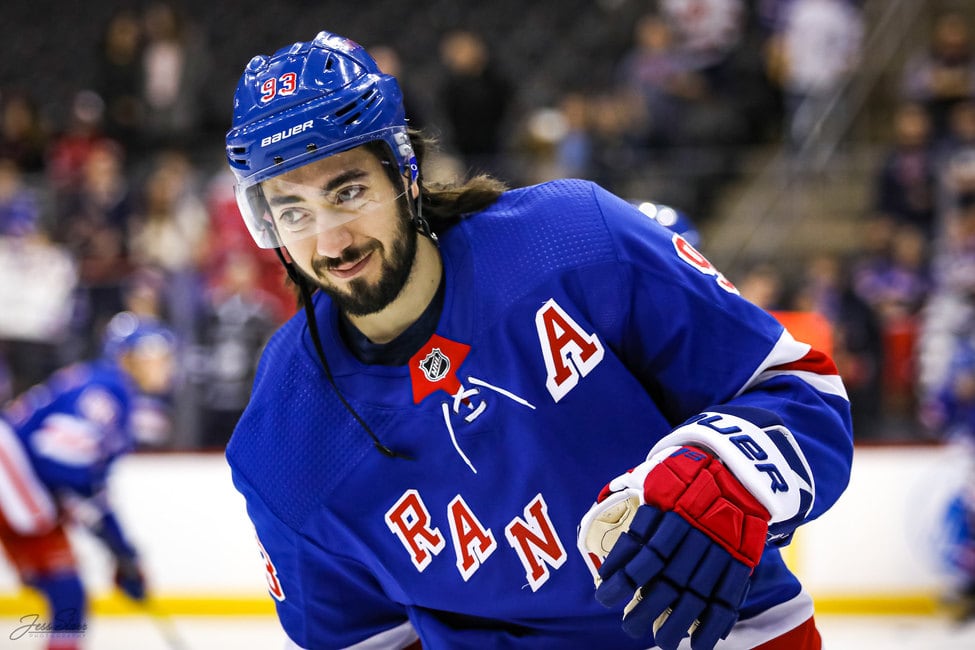 While he missed a majority of camp, the Rangers say Zibanejad is 100%. Dan Rosen of NHL.com cites coach Quinn who said of Zibanejad's return, "He's a go tonight and Mika only goes full bore. You will see full Mika tonight."
Yandle Trade Value Down, Bruins Interested?
Matt Larkin of SI.com and The Hockey News examined what's next for Florida Panther's defenseman Keith Yandle now that it's been made known the 34-year-old blueliner is not part of the team's long-term plans. His no-movement clause creates an issue in any attempt to move him but the Panthers could make Yandle a healthy scratch, ending his 866-game Ironman streak.
If Yandle agrees to waive his no-move clause, it is also likely the organization would need to absorb part of his $6.35 million per season salary. Should they be willing to, Larkin sees the Bruins as a potential fit.
Because the Bruins lost both Torey Krug and Zdeno Chara during the offseason, the club may always be connected to rumors anytime a defenseman potentially hits the market.
---
---
Catch up on all the latest NHL Rumors