In today's NHL rumors rundown, Elliotte Friedman discussed more trades that didn't quite happen at this season's deadline. Among them, the Edmonton Oilers had a unique idea regarding Timo Meier and the Maple Leafs walked away from the idea of Erik Karlsson and Mattias Ekholm based on a lack of salary retention. Would the Chicago Blackhawks have an interest in re-signing Max Domi and will the Vancouver Canucks look to move players they didn't trade at the NHL Trade Deadline?
More on Meier to Edmonton
Friedman dropped some huge news on Saturday when he mentioned the Oilers made a pitch for Meier before he was moved in a different deal. The Sportsnet insider followed up on the podcast by saying he heard the offer was legitimate and that the Sharks simply chose New Jersey. The thinking for Edmonton was that they could add Meier, he might explode offensively with Connor McDavid and/or Leon Draisaitl and then they could trade him at the draft, actually making a profit on the assets required to trade for him.
---
---
GM Ken Holland figured that Meier could potentially fetch as much or more than it cost to give up to get him and because he would allow teams to talk to him about an extension, there was a good chance he could wind up with more assets when all was said and done.
Jeff Marek notes the Oilers were also interested in Zack MacEwan before he was traded to the Los Angeles Kings.
Maple Leafs Backed Off Of Karlsson and Ekholm Pursuit
Friedman also notes that when the Maple Leafs looked at Erik Karlsson and Mattias Ekholm, they did so right after the Ryan O'Reilly deal and before adding Jake McCabe and Sam Lafferty. They switched gears to Chicago when they knew the little amount both the Predators and Sharks were willing to retain meant these respective deals would fundamentally alter their salary cap situation.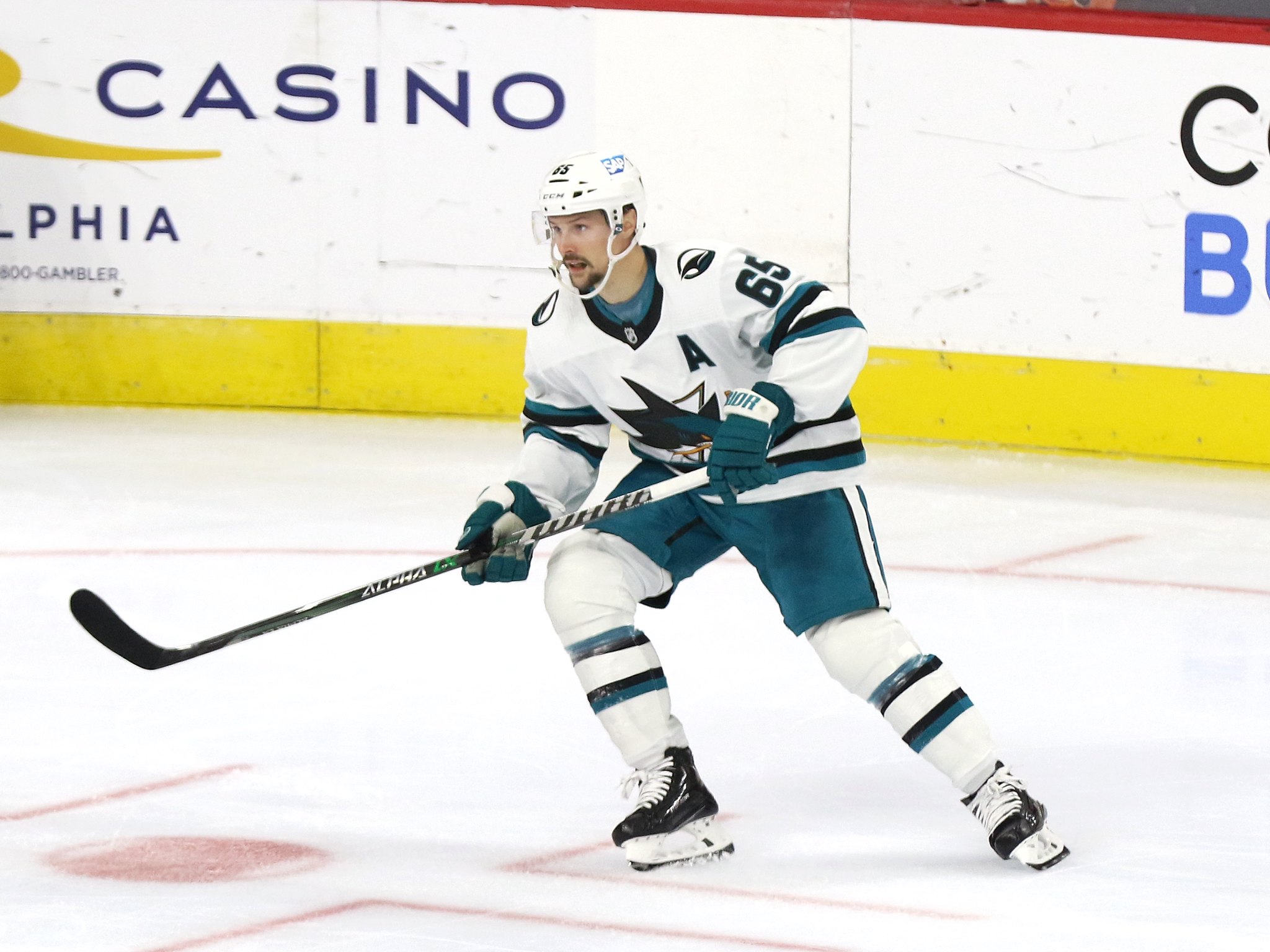 Toronto was able to pull off a number of moves without making drastic roster changes, while the Oilers had to move Tyson Barrie to get the Ekholm deal done. Kyle Dubas went with the team that was willing to retain more salary and brought in players that cost less on the cap.
Lots of Action on Radko Gudas
Friedman noted that there was a lot of talk surrounding Radko Gudas and wondered if the Tampa Bay Lightning were interested there. That brought up conversations about teams in the same division making deals with each other. Marek said that Florida and Tampa are in the same category, particularly when you look at how Gudas plays.
Friedman believes there were at least three or four teams interested. Friedman said the Pittsburgh Penguins might have been another team that would have inquired about this. The Panthers said they are looking at trying to extend Gudas after the season and Jameson Olive reports that GM Bill Zito said on a potential extension: "We started talking to Radko a little bit, and we'll continue. We'd like to keep him if we can."
Blackhawks Would Welcome Domi Back
Max Domi was traded to the Dallas Stars, but there was a lot of talk before the deal about Chicago potentially hanging onto the forward. Charlie Roumeliotis writes that head coach Luke Richardson said he'd definitely be okay with them trying to re-sign Max Domi this offseason: "I told him I'd love him to come back. But we have to see what we end up with. … He's shown he's fit in here really well and that's always a good option for sure."
Could Canucks Be Busy in the Offseason?
The Canucks lack of trades seemed to suggest they feel their team is better than the way they've played this season and that they have a core they'd like to move forward with. Patrick Johnston of The Province doesn't seem convinced the Canucks won't look at trading players that didn't move at the deadline, including Brock Boeser and J.T. Miller.
---
Latest News & Highlights
---
He writes that there was talk surrounding both players and that the team wants to explore all options with Miller before his trade protection kicks in. Johnston also said of a possible Boeser deal:
Sources confirmed to Postmedia that Boeser was a trade option considered by the Pittsburgh Penguins, but in the end they traded for Nashville's Mikael Granlund.It should not go without notice that Granlund's cap hit is US$5 million and his contract runs for two more seasons beyond this one, the same term as Boeser's.

source – 'Canucks: Trade deadline is over, but Miller, Boeser trade chatter will go on' – Patrick Johnston – The Province – 03/04/2023
Johnston also notes that the Canucks might look at trading Tyler Myers and buying out Oliver Ekman-Larsson's contract.