In today's NHL rumors rundown, after signing college prospect Philip Kemp, the Edmonton Oilers have finally found him a place to play overseas. In Toronto, there is some debate about pending free agents Morgan Rielly, Zach Hyman and Frederik Andersen. Are there any developments in Tampa Bay when it comes to Anthony Cirelli? What's happening with Vince Dunn and the St. Louis Blues? Finally, if the Chicago Blackhawks chose to trade any of the big four, what are they worth?
Oilers Kemp Will Join Lavoie Overseas
We've been covering the signing of Oilers college prospect Philip Kemp and in our Edmonton Oilers news and rumors report noted that GM Ken Holland was actively working the phones to land him a place to play. It appears Holland has done so.
The team announced today that Kemp will play the 2020-21 season with Vasby IK of the Swedish second league. This is the same team prospect Raphael Lavoie is playing with which is great to get him acquainted with a possible future teammate, who happens to be on a scoring tear of late.
Is There Room in Toronto For Pending Free Agents?
The Athletic's Jonas Siegel and James Mirtle debated whether the Toronto Maple Leafs will have room to retain upcoming free agents like goaltender Frederik Andersen, defenseman Morgan Rielly and forward Zach Hyman. The belief is that Toronto can't afford all three.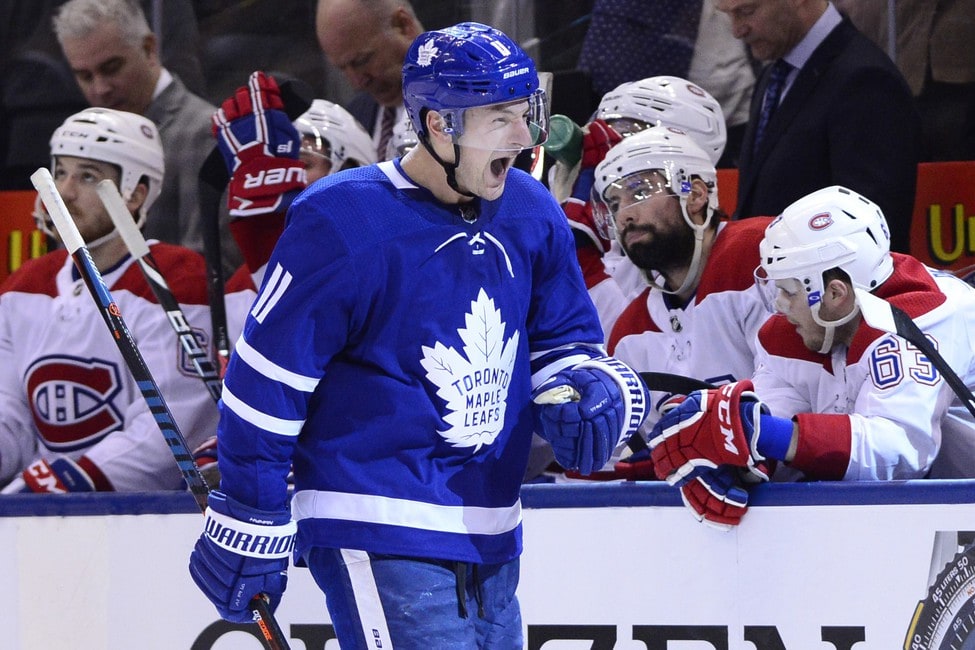 Both scribes believe Hyman is the most likely to be retained if he's willing to accept a minor home-town discount to stay. If he's looking to cash in, that could force the team to go in a different direction.
Siegel writes of Hyman:
He's become not only an important player on the ice, but a culture-setter, representing many of the ideals the team is searching for as a whole. He's competitive, hard-working, and relentless in his approach night after night.

source – 'Mirtle and Siegel: Can the Leafs find a way to keep Hyman, Andersen and Rielly?' – Jonas Siegel and James Mirtle – The Athletic – 11/28/2020
The scribes use Alex Killorn and Chris Kreider as a possible contracts comparables range but there is some worry that another team will outbid Toronto and be willing to offer a bigger per annual average on a six or seven-year deal.
Mirtle writes there is some debate internally about where Hyman fits long term which is why price matters. Some might not think he's a top-six forward in the long run and Mirtle notes, "I believe some members of the front office would be open to exploring a trade, as Hyman could have considerable value on the open market."
With Frederick Andersen, both Mirtle and Siegel write that they think the Leafs will wait until the goaltender either does or doesn't take a big step forward this season. With netminders like Jordan Binnington, Pekka Rinne, Tuukka Rask, Antti Raanta, Philipp Grubauer, Jonathan Bernier and James Reimer all available, the Leafs could easily go another direction.
As for Rielly, it all comes down to price. The hope is that the Leafs can get him in long-term for around $7 million per season and then move on from one of the older defencemen to create cap space for a Rasmus Sandin.
No News on a Cirelli Deal
Following the Mikhail Sergachev signing in Tampa Bay, Luke Fox of Sportsnet writes that there have been no negotiations on Anthony Cirelli's next deal. According to Cirelli's agent, there is nothing new to report on contract talks. This is all likely because the cap-strapped Lightning must shed salary first.
Blues to Wait on Vince Dunn
Also according to Fox, the St. Louis Blues defenseman Vince Dunn are going to wait until closer to camp to sign an extension. The plan seems to be to first placing sidelined forwards Vladimir Tarasenko and Alexander Steen on LTIR. Doing so will free up cap room to sign the 23-year-old.
Trade Value of Blackhawks Big Four
Scott Powers of The Athletic took a look at what the trade value of the big four out of the Chicago Blackhawks organization — Patrick Kane, Duncan Keith, Brent Seabrook and Jonathan Toews — would be worth in trade, if GM Stan Bowman eventually decided to move anyone.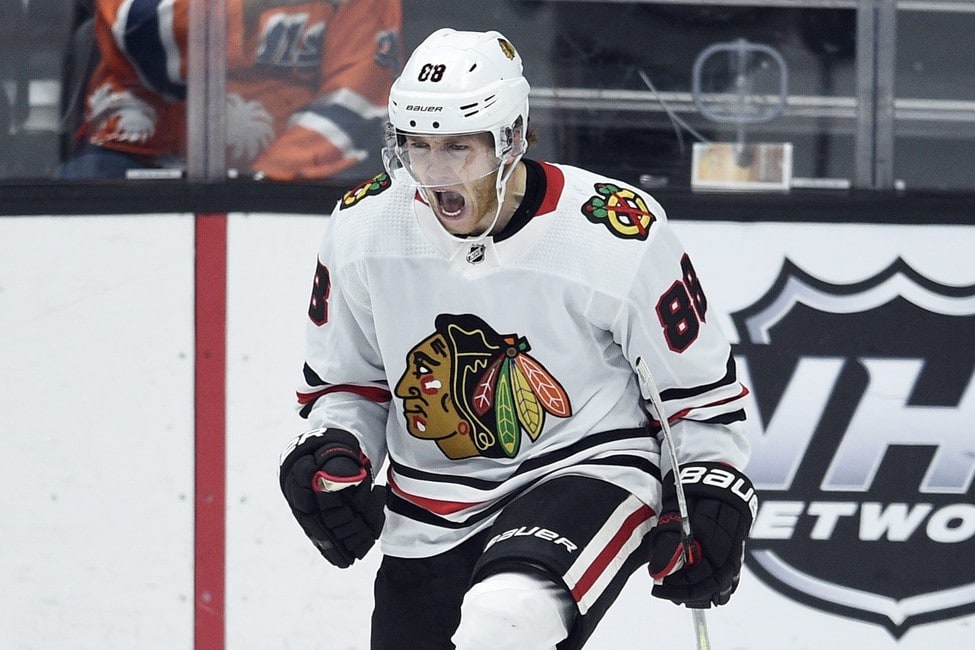 Kane would have the most value and could fetch a first-round pick and a top 'A' prospect, or a first and a couple of second-round picks. A Toews return would depend on how much salary is retained according to the sources. But, in the right situation, Chicago could get a couple of prospects, or prospects and a high draft pick.
As for Keith and Seabrook, Keith isn't worth as much, possibly fetching a middle-six forward and some prospects if salary is retained and Seabrook would cost the Blackhawks a huge sweetener to move him. The cost to Chicago might be a first-round pick and more and the Blackhawks would need to retain 50% of his salary.
Key to remember, as Powers writes:
They all have no-movement clauses, none of them have expressed an interest in being dealt (at least to our knowledge), and Blackhawks general manager Stan Bowman has said that's not in his immediate plans.

source – 'Patrick Kane, Duncan Keith, Brent Seabrook, Jonathan Toews: Trade value analysis' – Scott Powers -The Athletic – 11/27/2020
---
---
Catch up on all the latest NHL Rumors